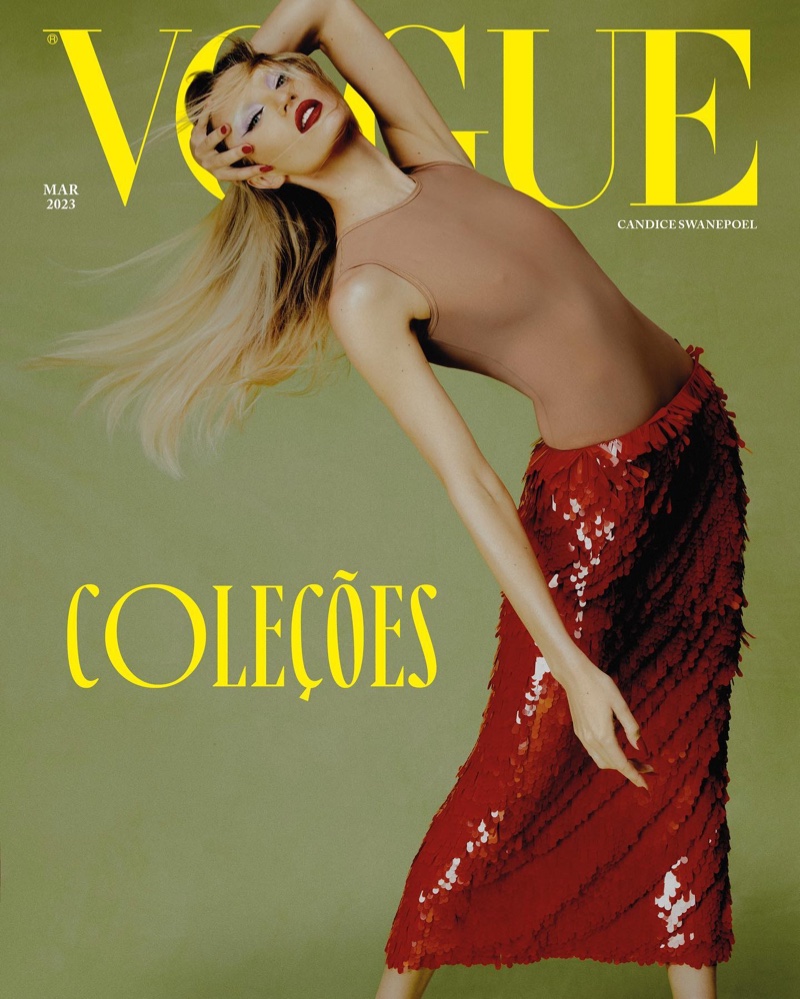 Candice Swanepoel is the incredible cover star for Vogue Brazil's highly anticipated March 2023 issue. Known as the September issue of the Southern Hemisphere, this edition showcases the new collection. The South African beauty graces two exquisite images shot by Lufré.
In the first shot, Candice rocks a glamorous Valentino ensemble featuring a red sequined skirt that perfectly complements her bold red lipstick. The second cover showcases her signature long legs in a gorgeous Paula Raia dress and stylish leather boots.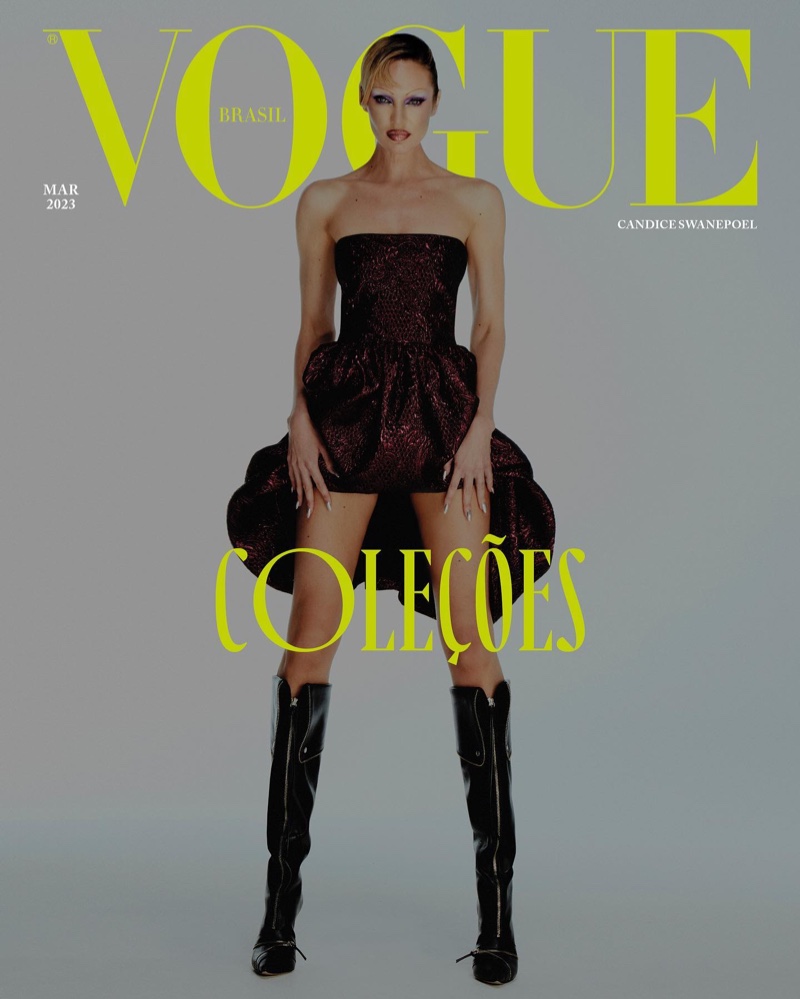 This issue of Vogue Brazil includes art direction by Júlia Filgueiras and styling by the magazine's fashion director Rita Lazzarotti. Beauty enthusiasts will also be captivated by the dramatic eye makeup created by Henrique Martins and the stunning nail art by Roberta Munis.
The new issue will be available on newsstands starting March 13th. Candice Swanepoel continues to make waves in the fashion industry beyond her recent cover features. The tall beauty charms in the spring 2023 campaign for Anne Klein, showcasing her versatility as a model. The ads highlight Candice wearing minimalist styles, proving that sometimes, less is more.