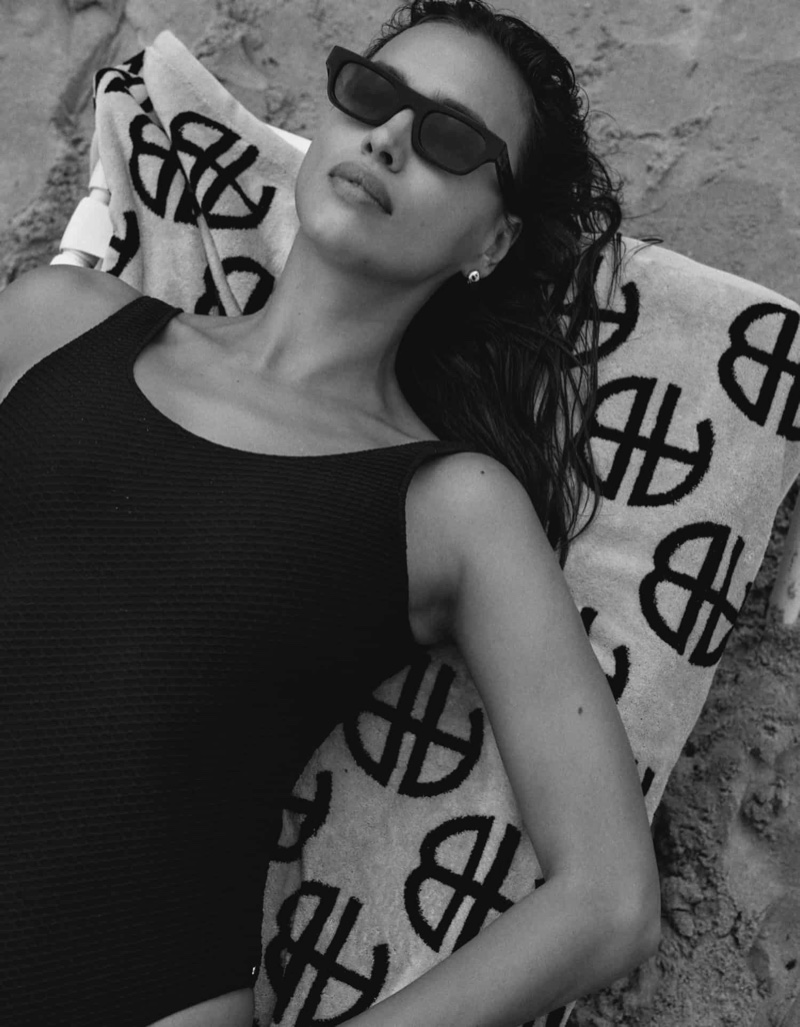 After fronting Anine Bing's Classics collection, Russian model Irina Shayk heads to Miami for the brand's resort 2022 campaign. In addition to being the label's 10-year anniversary, this year also marks the introduction of its first resort line. The collection focuses on swimwear, consisting of 15 pieces, and includes one-piece swimsuits, bikini tops, and coverups such as oversized shirts and shorts.
Anine Bing Resort 2022 Swim Campaign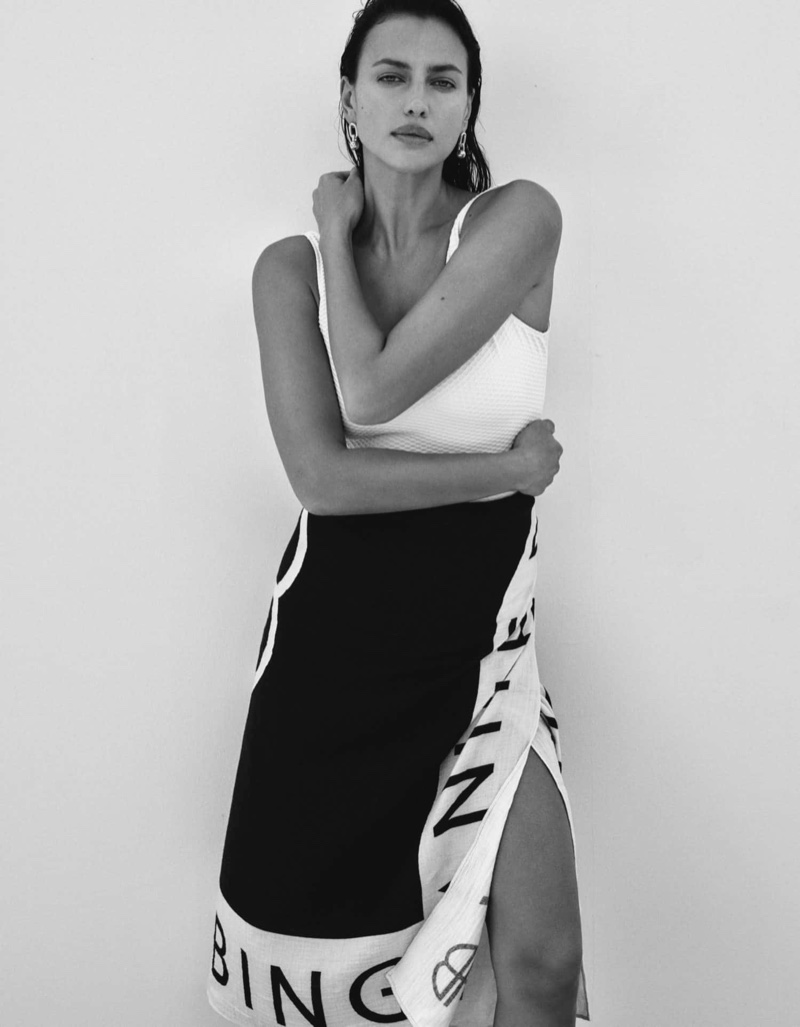 Irina Shayk is featured in a series of photographs taken by Chris Colls, entirely shot in black and white. The brunette's beauty shines through in each picture, whether she is taking a dip in the water or relaxing on the sand. When it comes to beauty, hairstylist Harry Josh works on her sleek tresses, while the makeup artist Tatyana Makarova gives her a dewy finish.
Related: Irina Shayk Takes the Spotlight in Anine Bing Classics Campaign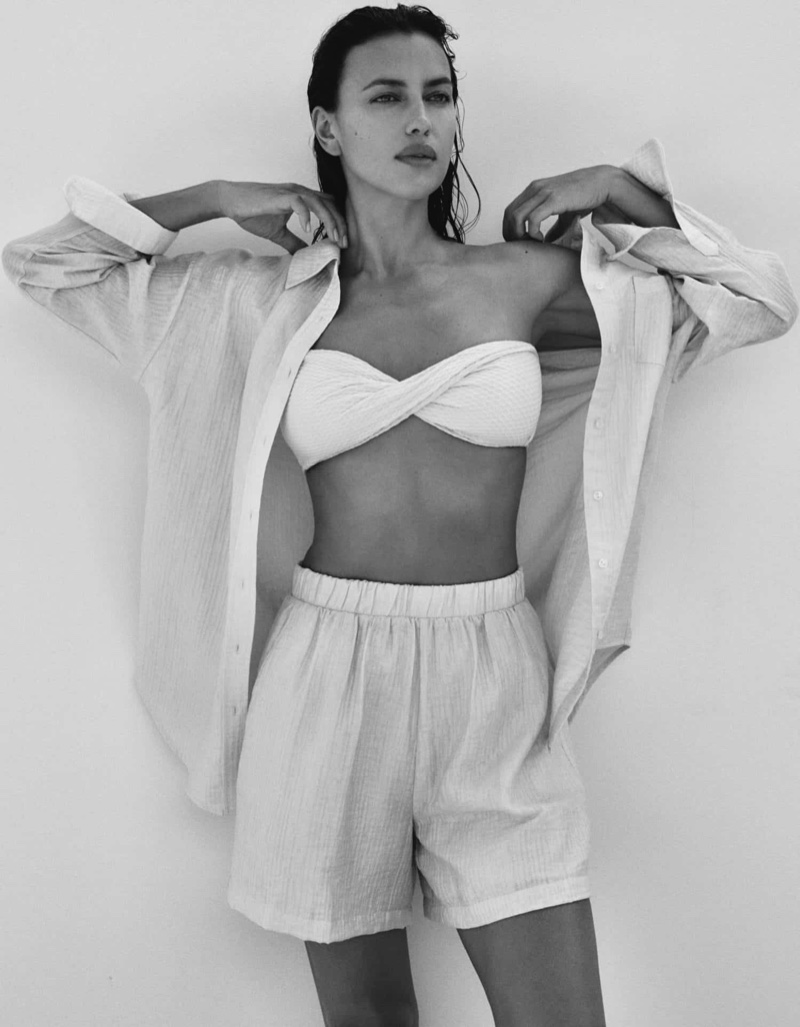 Shot on location in Miami, Florida, the images exude pure vacation vibes. Irina Shayk's reign as a supermodel continues unabated, as evidenced by her recent appearance in advertisements for Self-Portrait's pre-fall 2022 collection, which were released last week.