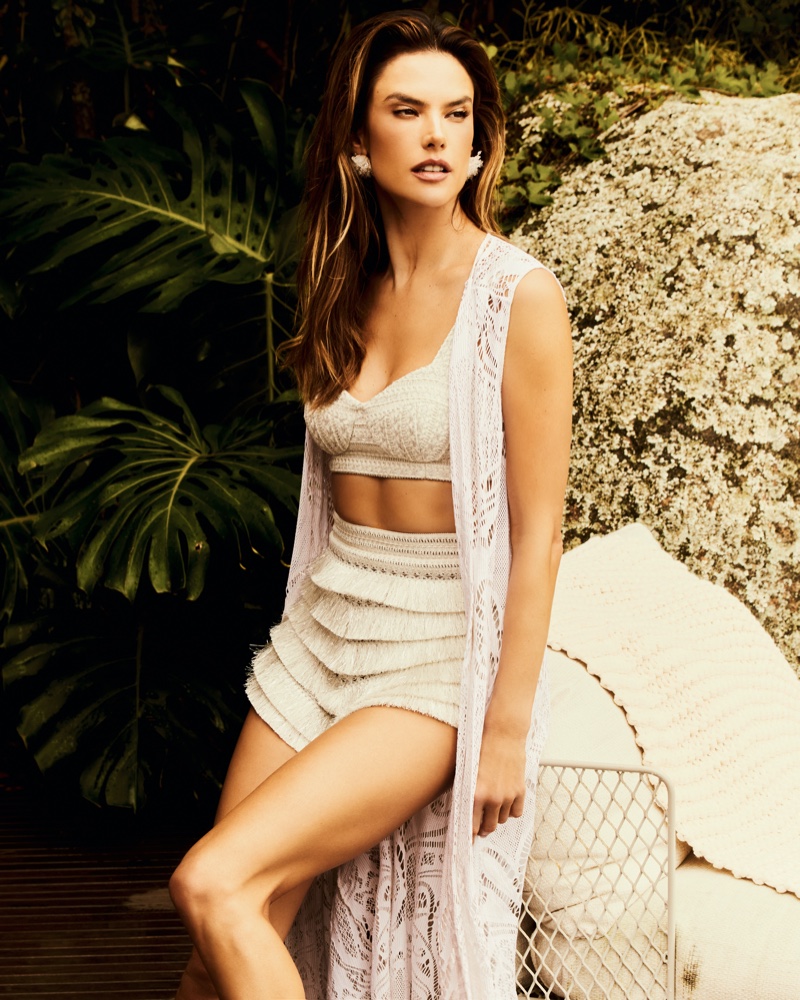 PatBO has teamed up with supermodel Alessandra Ambrosio to create an exclusive capsule collection that she designed in collaboration with PatBO founder Patricia Bonaldi. Beginning on April 18th, pre-orders will be accepted online at PatBO.com before the line's official launch on June 20th. The model also wore a preview of the collection at Coachella 2022 Weekend One.
PatBO x Alessandra Ambrosio Collection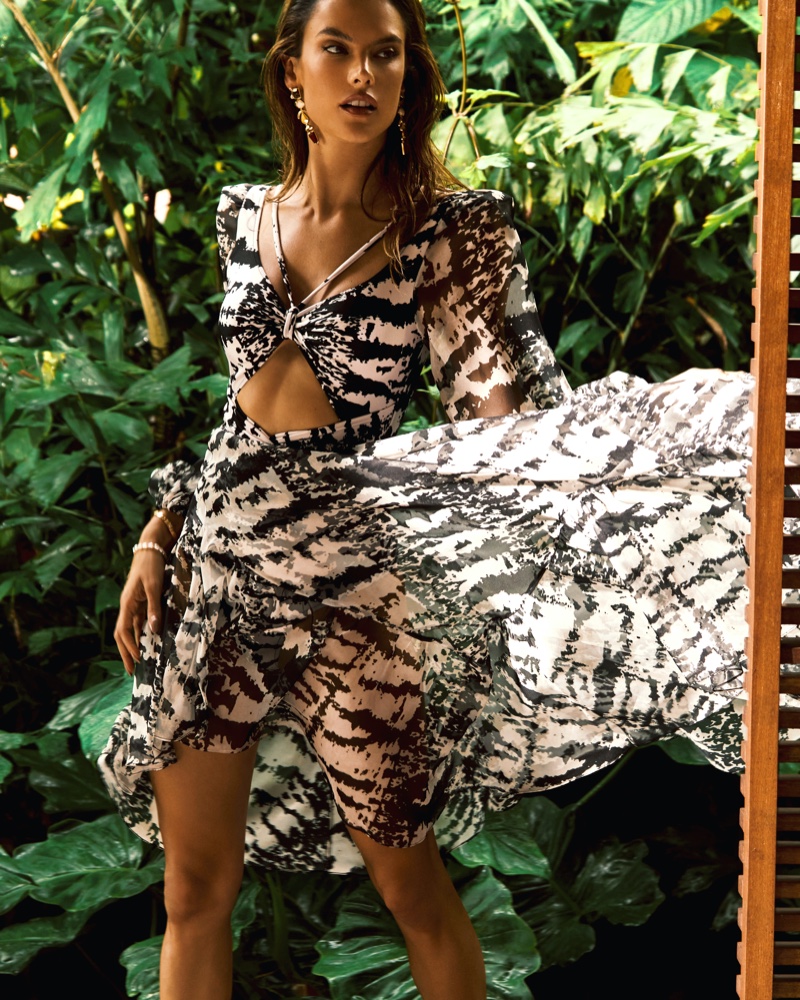 The Brazilian beauty appears in campaign images, where she is dressed in garments that were inspired by her own and Bonaldi's personal style. Alessandra Ambrosio's bohemian style is well-known, while the latter prefers more tailored looks. As a result, the collection includes 16 pieces, including a beaded jumpsuit, a two-piece style featuring metallic fringe shorts and a crop top, and a cut-out dress.
Related: Alessandra Ambrosio Poses for SKIMS Icons Campaign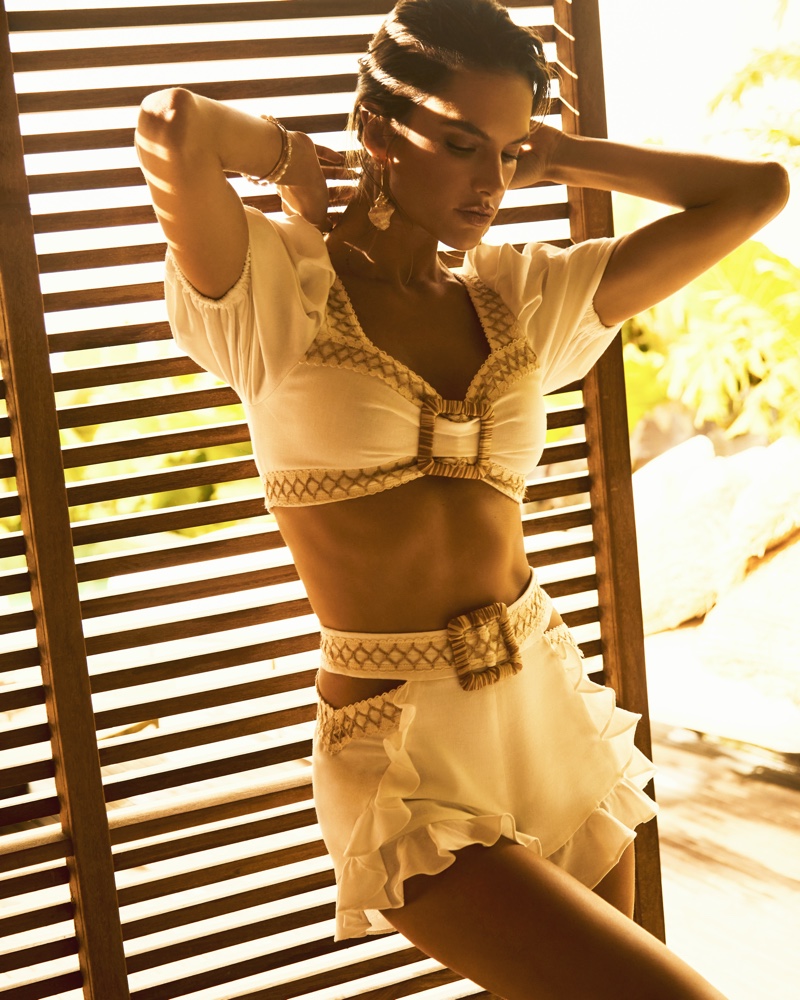 "I was really excited to work on this collection with my friend Patricia. She is such a talented designer, and the collaboration came so naturally. Being from Brazil I have always admired Patricia's commitment to supporting local artisans and creating opportunities for people in our home country," says Ambrosio. "I just can't wait for everyone to get their hands on this stunning collection as I feel there are so many must-have pieces, June can't come soon enough."

Alessandra Ambrosio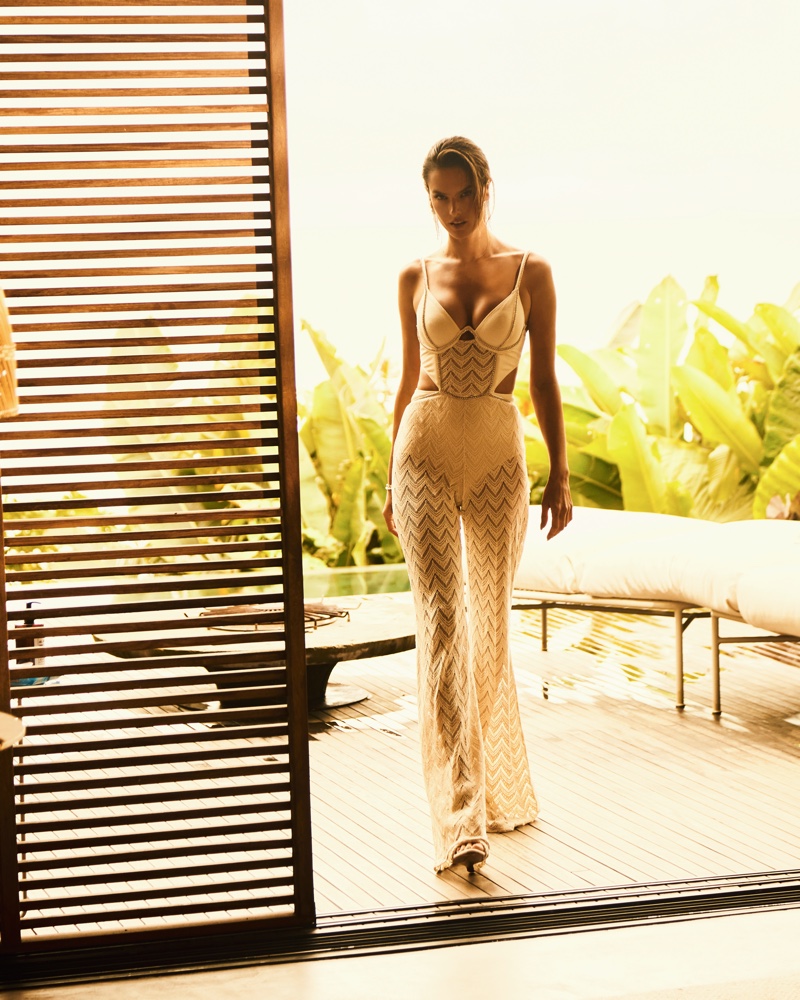 PatBO's first New York Fashion Week runway show, which took place in September, was opened and closed by Alessandra Ambrosio. Prices start at $295 and go up to $995, with sizes ranging from XS to XL. FWRD, REVOLVE, Net-a-Porter, Neiman Marcus, and other retailers will carry the PatBOxAlessandra collection in addition to PatBO.com.com.
Alessandra Ambrosio – Coachella Style 2022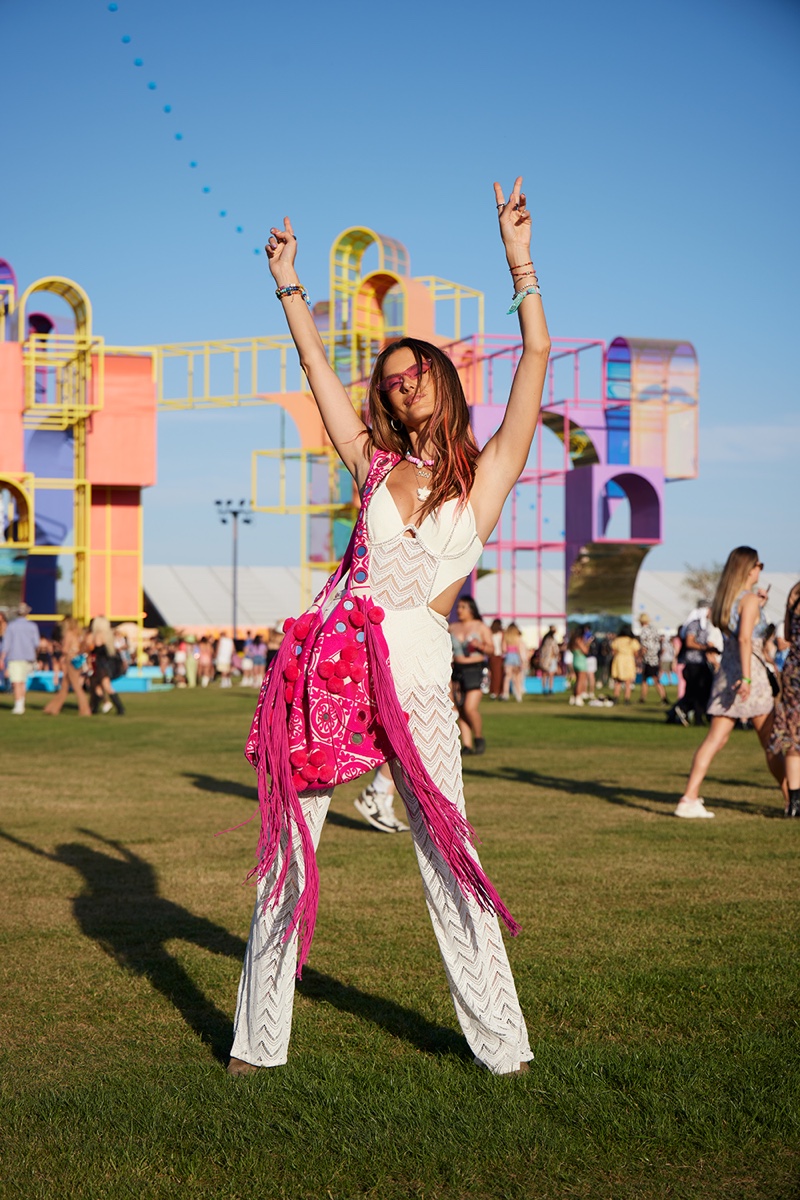 Alessandra Ambrosio was spotted at Coachella 2022 Weekend One posing in pieces from the collaboration. The supermodel could be seen wearing the PatBOxAlessandra Hand Beaded Jumpsuit in White ($895) with a pink fringed bag.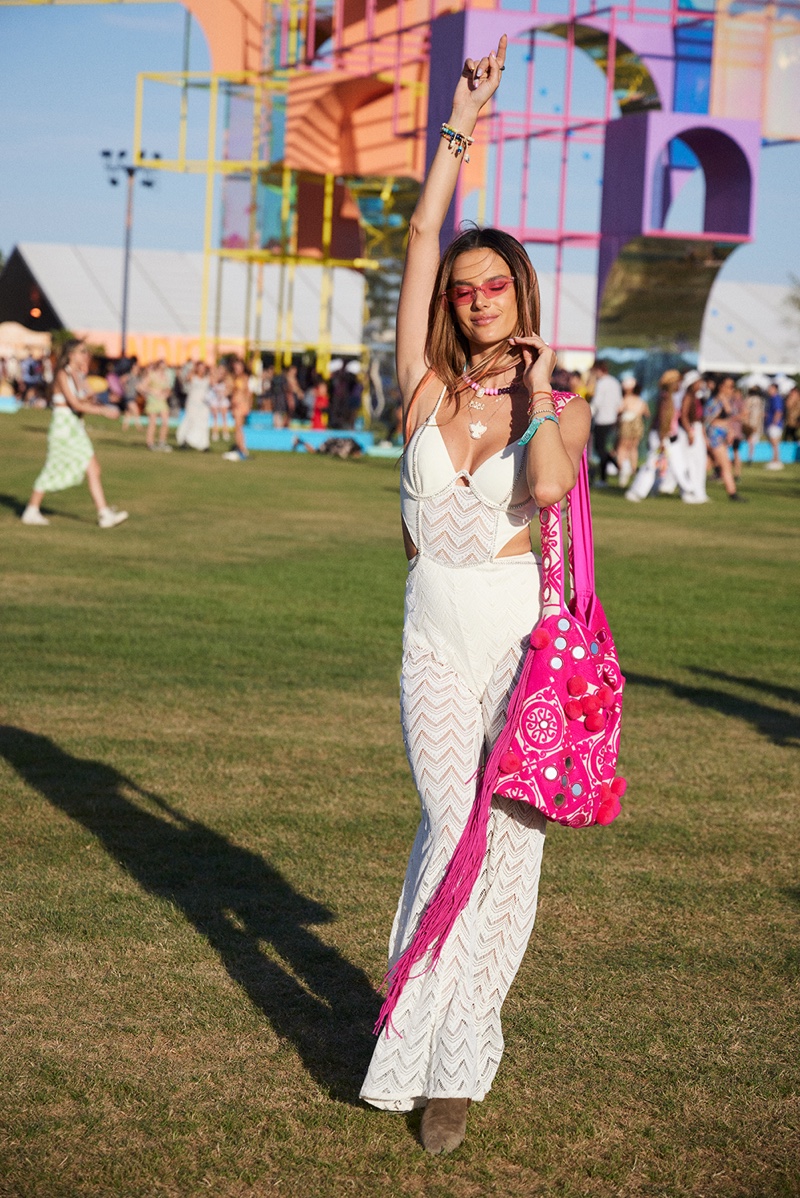 Another look included the Metallic Trims Cropped Top in Silver ($495) and the matching Metallic Fringe Shorts in Silver ($495), both of which were paired with the Metallic Lace Duster ($295). Coachella weekend took place from Friday, April 15th to Sunday, April 17th, 2022, in Indio, California.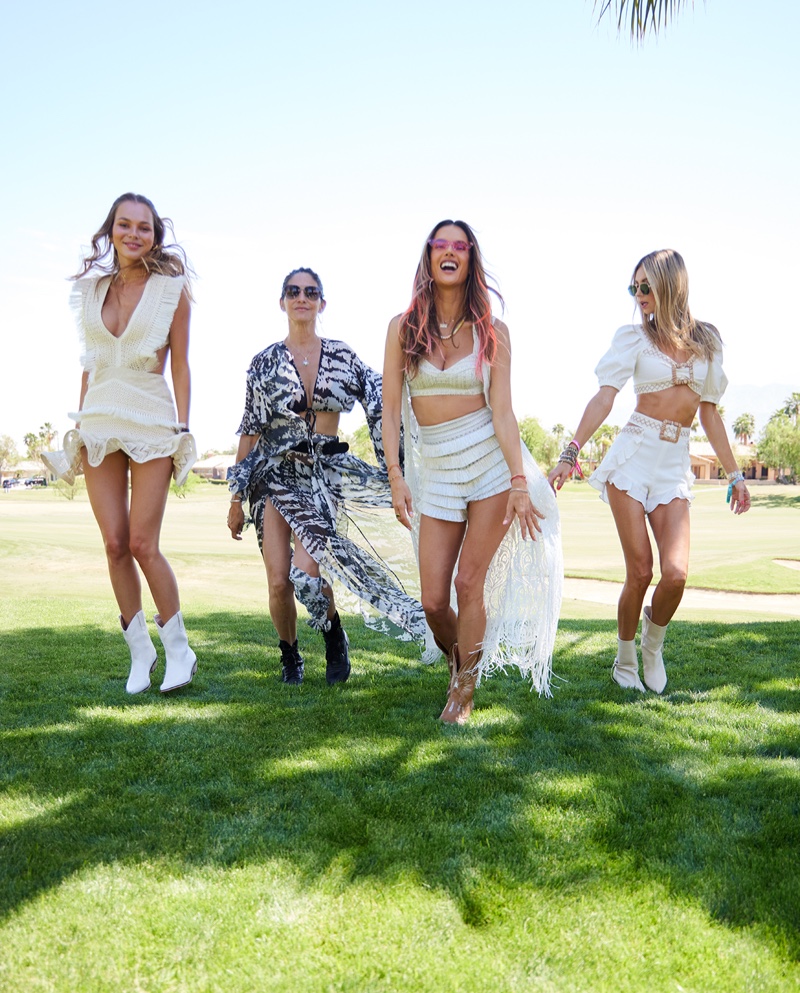 "It was a super special moment for PatBO and having Alessandra there with me was such a joy. It was during our time spent together in New York that we dreamt up the collaboration! We started the design process right after the spring show! We never lost that initial excitement and momentum."

Patricia Bonaldi