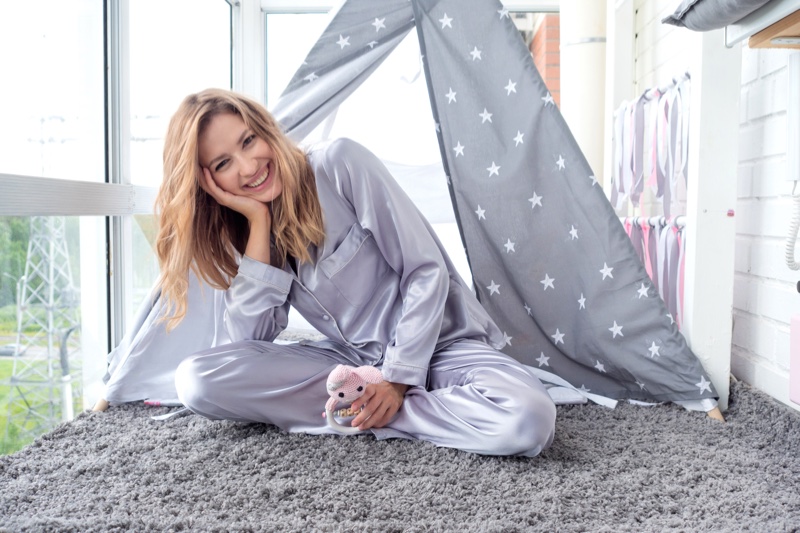 Silk is a luxurious material that is pleasant to the touch and ideal for hot temperatures. Silk clothing is also highly figure-flattering because of how effectively it tends to drape and draw attention to your best features. Furthermore, you can wear mulberry silk clothing or any other silk clothes for years without needing to buy new ones because they last longer than other types of clothing. Lastly, silk is safe for the environment. Silk grows with very little water compared to other fabrics that need a lot of water to make them. That indicates that it's a sustainable option in terms of garment materials.

It encourages better sleep
You will only count a few sheep before falling asleep if you get the pleasure of sleeping in silk. The most incredible pajamas are made of silk because they allow you to lounge in a cool, fresh material that encourages sleep. Even in fluctuating climates, silk, renowned for its shine and smoothness, can contain moisture and regulate body temperature. Because of this, silk is a great sleeping buddy that may improve the quality of your nighttime rest.
The natural design of this material, which encourages your nervous system to unwind, is the trick to getting the full sleep cycle you need. Silk was the preferred material in ancient China for treating persistent ailments. In actuality, silk is said to be good for women going through menopause since it will keep one cool during hot flashes. Because of silk's comfort, it is recommended for those suffering from joint pain to muscular aches. It helps promote a whole night's sleep for its wearer by applying barely any pressure to the human body and conforming to the natural shapes and movements of the wearer.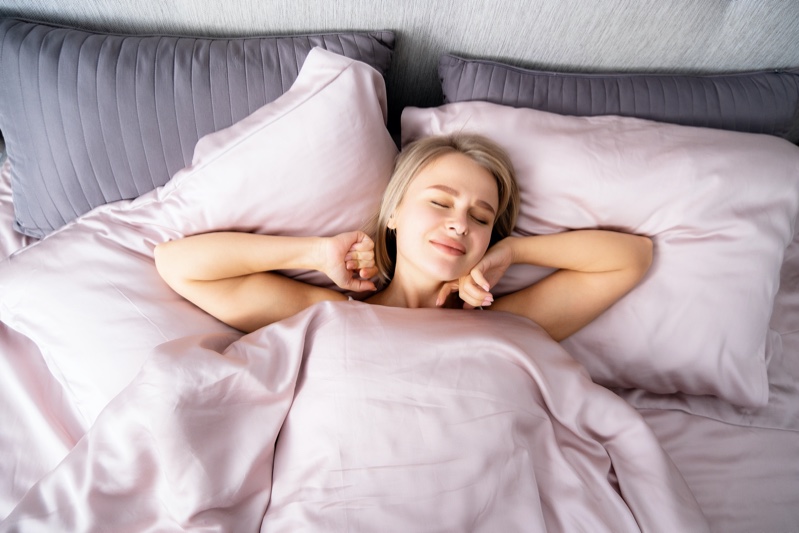 Reduces the severity of asthma and eczema
Silk is renowned for its hypoallergenic qualities and inherent protein structure. Additionally, the fabric construction inhibits dust accumulation. In fact, due to its 100% organic origin, silk has proven to be more tolerant of even the most severe skin allergies. Silk is also considered an excellent material for bedding because it can comfort those with allergy problems. Additionally, silk minimizes the accumulation of dust, bacteria, and other substances that could set off an individual's allergies, particularly for those with eczema. Finally, silk is the ideal substitute for traditional cotton activewear and nightwear because of its tensile strength.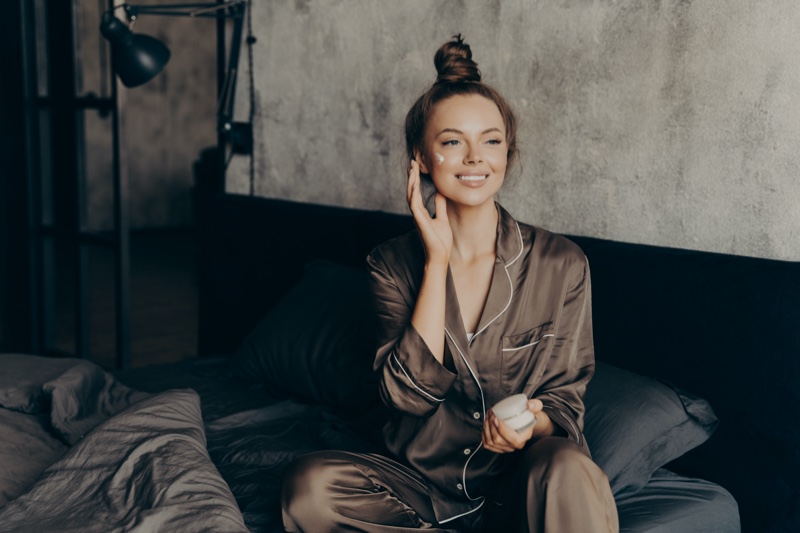 It slows aging
A natural substance called silk amino acids, which is present in mulberry silk clothing, for instance, has been discovered to lessen certain aging symptoms, including wrinkles. When kept on the skin overnight, silk also works wonders. As a result, silk in the shape of towels, bedding, and pillowcases is now acknowledged as a natural anti-aging treatment. Dermatologists confirm that silk has the power to rejuvenate human skin even after a brief night's sleep and slow down the outward signs of aging.
Silk can replenish and maintain the moisture that cotton and polyester fabrics take from the skin while you sleep, which is essential for maintaining healthy, youthful skin. In addition, silk fools the nervous system into a soothing state by being a natural substance rich in necessary amino acids and natural protein. Hence, it calms your nerves and soothes out the wrinkles that people get as they age.
If you're looking for new nightwear that will make you stand out from the crowd, think about making a silk nightwear investment. Silk nightwear not only looks fantastic and feels wonderful on the skin, but it can also last for ages before fading or losing shape.