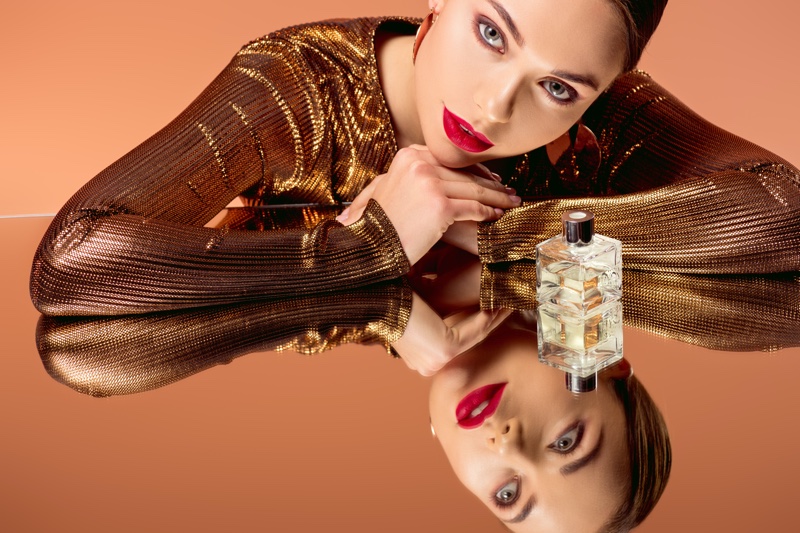 You head over to your dresser or bathroom counter (or wherever you keep your perfume) and pick up your favorite scent. There's nothing quite like putting on perfume in the morning. *Spritz spritz.* Uh-oh. You look at the container and see that the two spritzes of perfume you just got were the last little bit in the bottle, which means it's time to get a new perfume.
While getting a fresh scent can be exciting, we get that going to big box stores and going through all the fragrances can be a drag, so instead of buying your next bottle of perfume from a department store, why not try getting one online? If ordering a scent from the comfort of your own bed isn't a vibe, we don't know what is.
You might be wondering how you're supposed to buy perfume online if you can't smell it. Maybe you have a thing for sweet perfumes and want to make sure you don't end up with a scent that's too musky. We got you. Today, we're here to give you three tips for choosing a perfume online, and after reading these tips, you'll feel so ready to make the switch from in-person to online perfume shopping.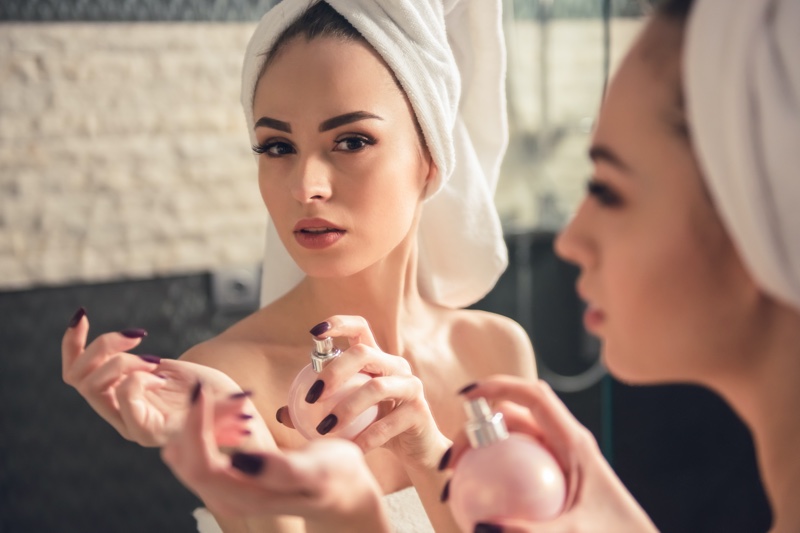 1) Brush Up on Your Fragrance Vocab
To really understand the scent of that online perfume you're looking at, you have to know the vocab, the perfume "slang," if you will. For starters, what in the world does oak moss smell like? Seriously, we're actually asking.
All jokes aside, it's essential to know what words are used for different scents. There are so many kinds of fragrance notes. Earthy. Smoky. Fruity. Floral. Spicy. Once you get to know what these words actually mean, it'll make shopping for perfumes online a breeze, but the thing is, you've got to know what you like, which brings us to our next tip.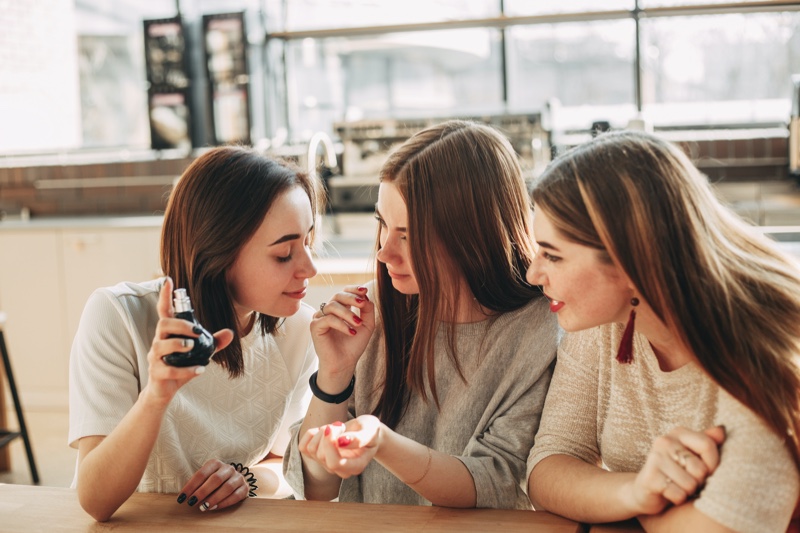 2) Figure Out What Types of Scents You Like
Knowing your fragrance preference makes online perfume shopping a lot easier. Instead of having to guess if you like airy scents or the smell of tobacco when you know what you want, you can immediately look for it when you begin your online perfume shopping spree.
Let's say you really like sweet perfumes (I mean, who doesn't?). When you're online looking for a fragrance, you're not going to find scents that just say "sweet." That would make life a lot easier, but instead, you've got to look for sweet fragrance notes. More seasoned perfume-lovers will know that you can't just say a perfume is sweet because there is so much nuance than that. Is it fruity-sweet, or is it floral-sweet? Does it have a light or deep fragrance? These little details add a ton of character to different scents, so refer to your favorite perfumes and see what types of fragrances they have.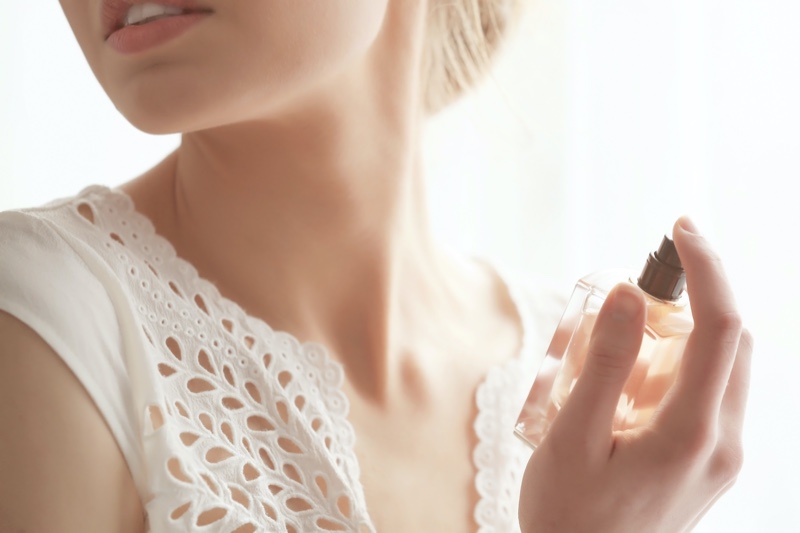 3) Try Samples Before You Commit
Commitment is scary, and we think it's most difficult when buying things online, especially things like perfumes. No matter how much you refer to your fragrance vocab, there's always the chance you could bite the bullet, buy the scent, and hate it. Not much feels worse than waiting for your package to arrive and then hating it once you try it.
This is precisely why it is so vital to try samples before buying an entire bottle of perfume. Companies like Snif actually incorporate this into the ordering process. If you're interested in a Snif perfume, you can take it on a trial run at home and see if you like it. The best part: samples are totally free to you. When you order a seven-day free trial of a perfume, you'll receive a package with a 2 ml sample bottle of the fragrance and a full-sized bottle. Try on the scent using the sample bottle and take it for a spin (or a spritz). If you absolutely love it, which we know you will, then your next step is this: do nothing. Once your seven-day trial is up and you haven't requested a return for your fragrance, your card will then be charged. That's literally it.
On the off-chance that you're not the biggest fan of the sample, then you can return the sample and full-sized bottle for free, and it'll cost you a grand total of nothing. It's never been easier to have the best online perfume shopping experience than it is with a trial run.
There you have it – three tips for choosing a perfume online. With a company like Snif, we know you'll find the perfect scent for you, and you'll sleep peacefully at night knowing that you can sample the perfume before committing. Say goodbye to going to those big box stores and getting light-headed from all the fragrances you have to try, and say hello to the convenience of online perfume shopping.