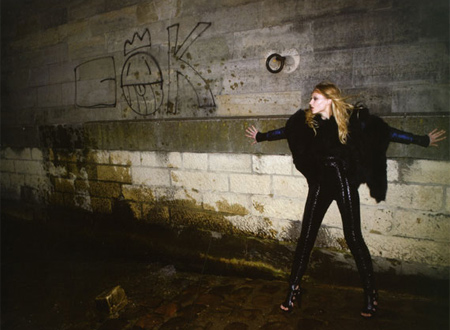 10 magazine publicizes their love for fur in "F For Furry" with Valeria Dmitrienko. Photographer Marcelo Krasilcic takes it to the streets of Paris to show off chic looks from Gareth Pugh and Roberto Cavalli.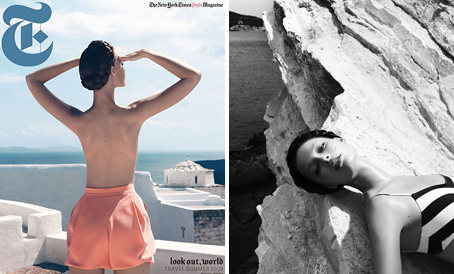 Shot on the Greek Island of Patmos, Camilla Akrans captures Tiiu Kuik in fabulous swimwear for the New York Times Style magazine.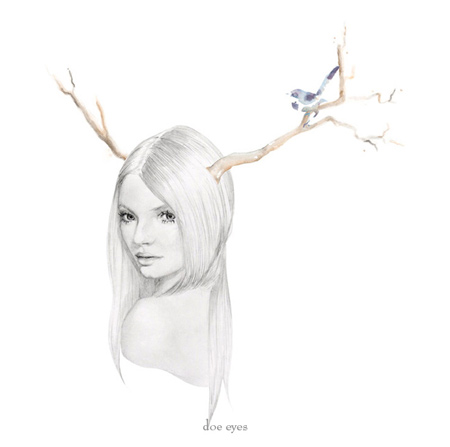 Kelly Smith is an Australian illustrator whose work has been featured in Yen, Vogue Australia and Vice. Refined and fanciful, her illustrations incorporate watercolors among other forms of media to yield an exquisite product. You…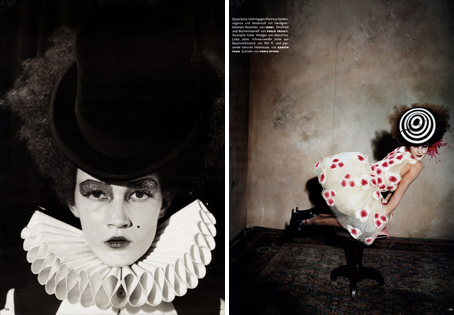 British fashion photographer, Koto Bolofo, has yet to disappoint me. His magical style combines a old-time glamour with a modern twist, as seen in "Ready for the Stage" from May's Vogue Germany.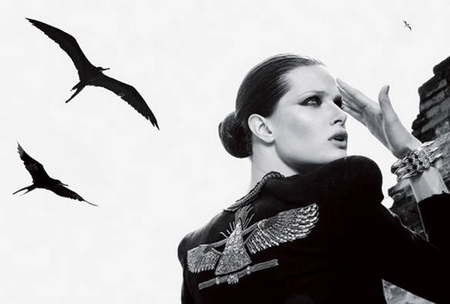 Isabeli Fontana's May cover of L'Officiel Brazil was quite a sight to see, and photographer Jacques Dequeker only ups the ante with the main spread, "Dominatrix".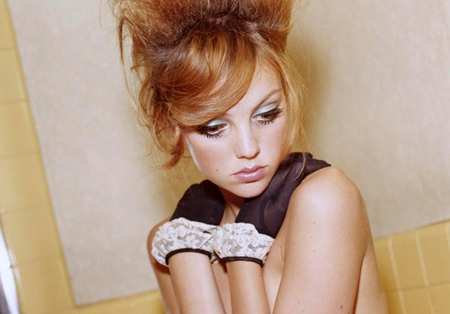 Heather Marks, in all her baby-faced glory, makes the perfect "Long Island Lolita" in this 2004 editorial by Ellen von Unwerth.