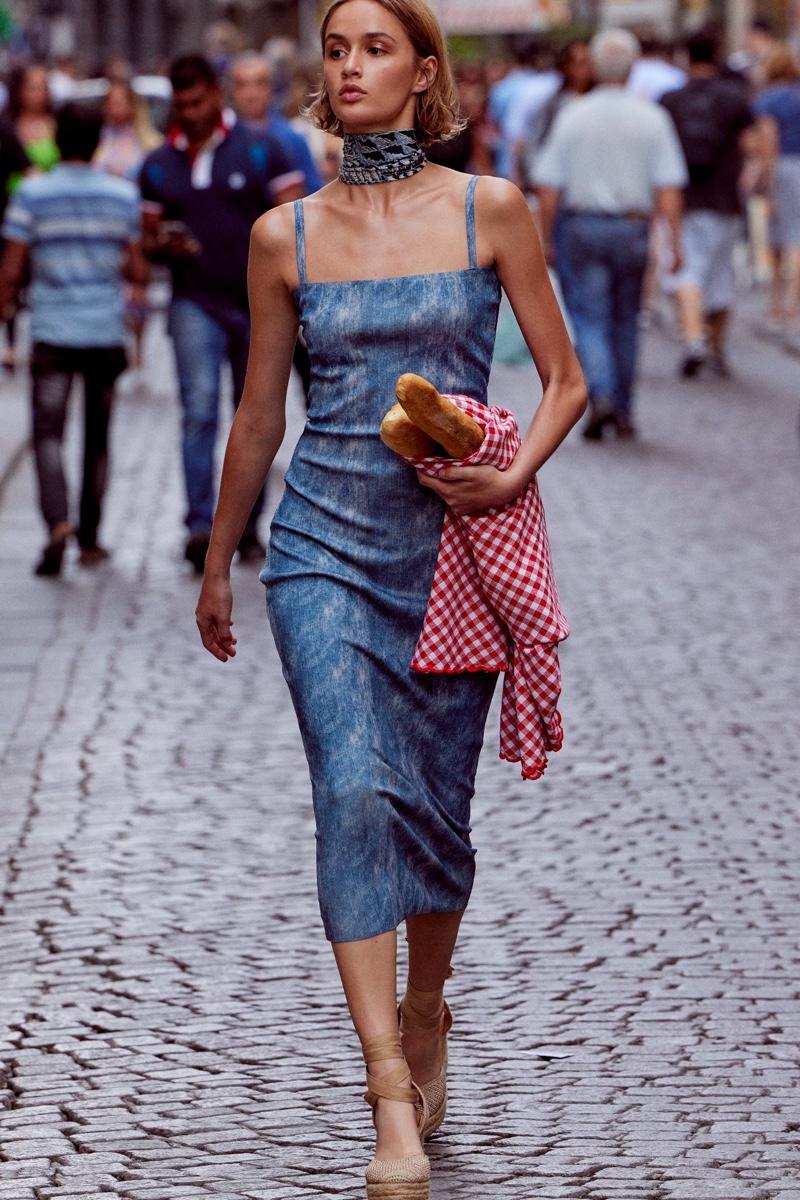 In a delightful twist, Zara unveils its summer 2023 knitwear collection, effortlessly infusing street style inspiration into warm-weather ensembles. Showcasing the versatility of knitwear, model Quinn Mora takes center stage, embodying a seamless blend of style and comfort.
Zara Knitwear Summer 2023 Collection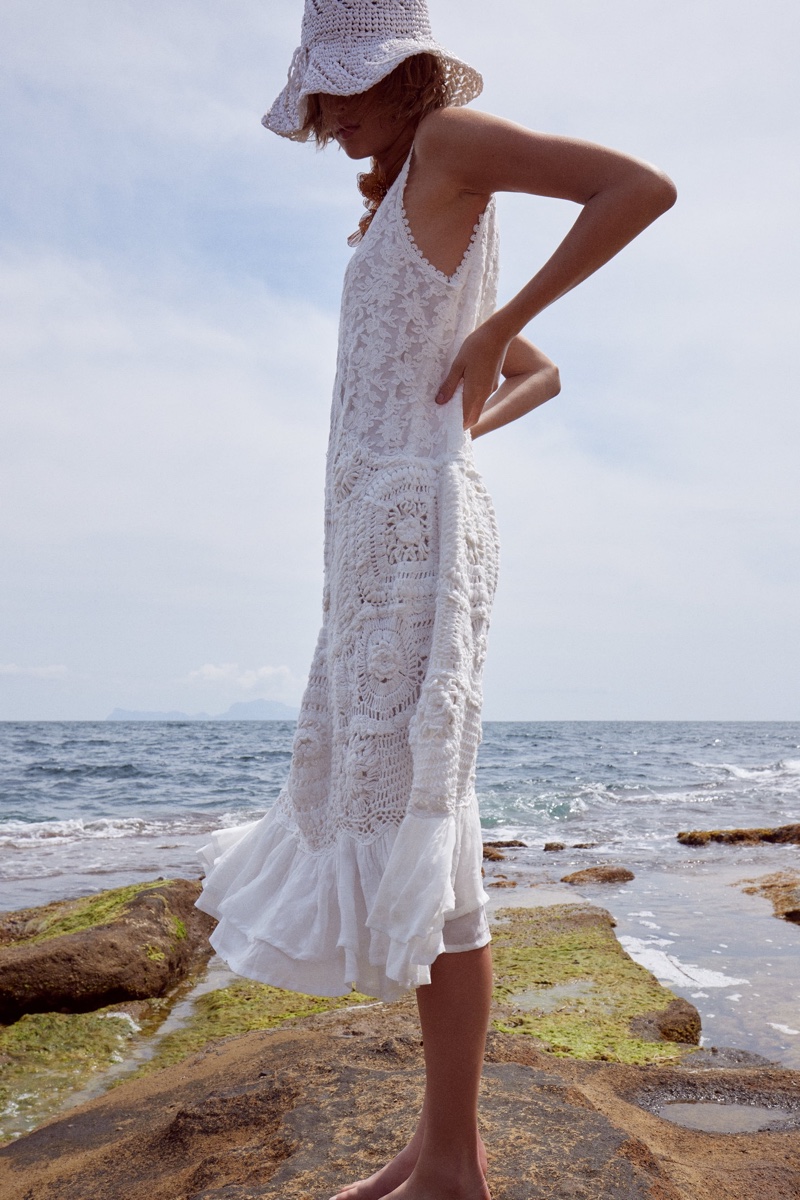 From the printed denim knit dress to the textured white crochet dress, Zara's innovative designs redefine the boundaries of knitwear fashion. A striped knit vest adds a touch of casual elegance, while a knotted strap knit dress exudes a sense of effortless charm.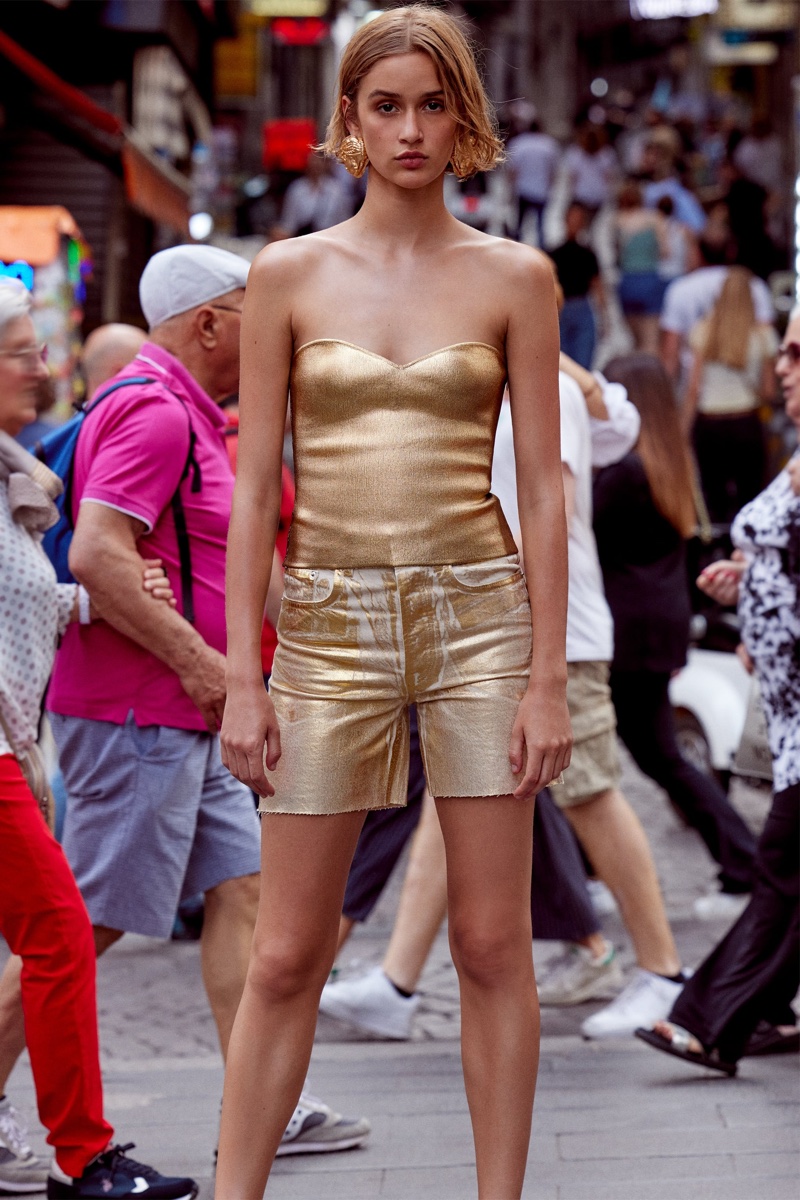 The Zara knitwear summer 2023 collection also features a gold knit bustier top and a metallic thread knit sweater paired with matching pants, radiating an air of refined sophistication.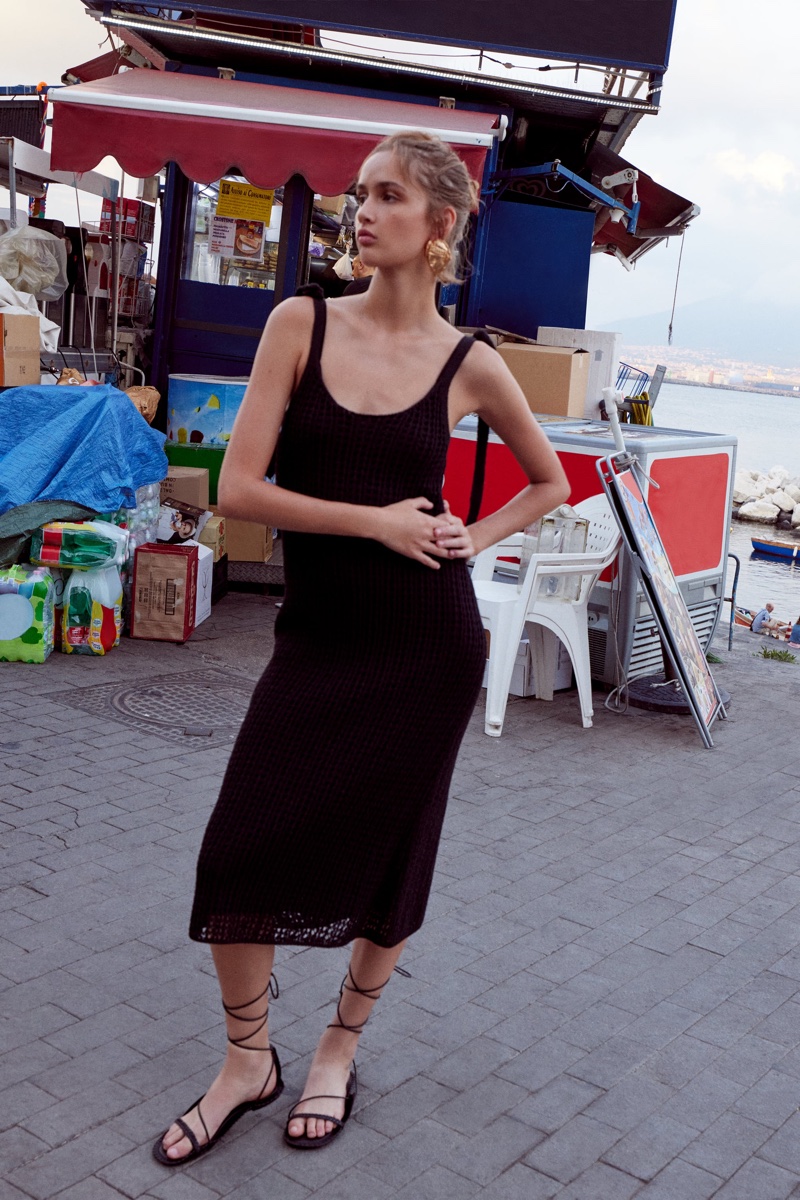 However, Zara's arrivals extend far beyond knitwear alone. The fashion powerhouse recently ventured into the enchanting realm of mermaid style, unveiling a collection of mesmerizing metallic looks. Furthermore, their linen line showcases breezy styles, offering an array of options for those seeking comfort without compromising on style.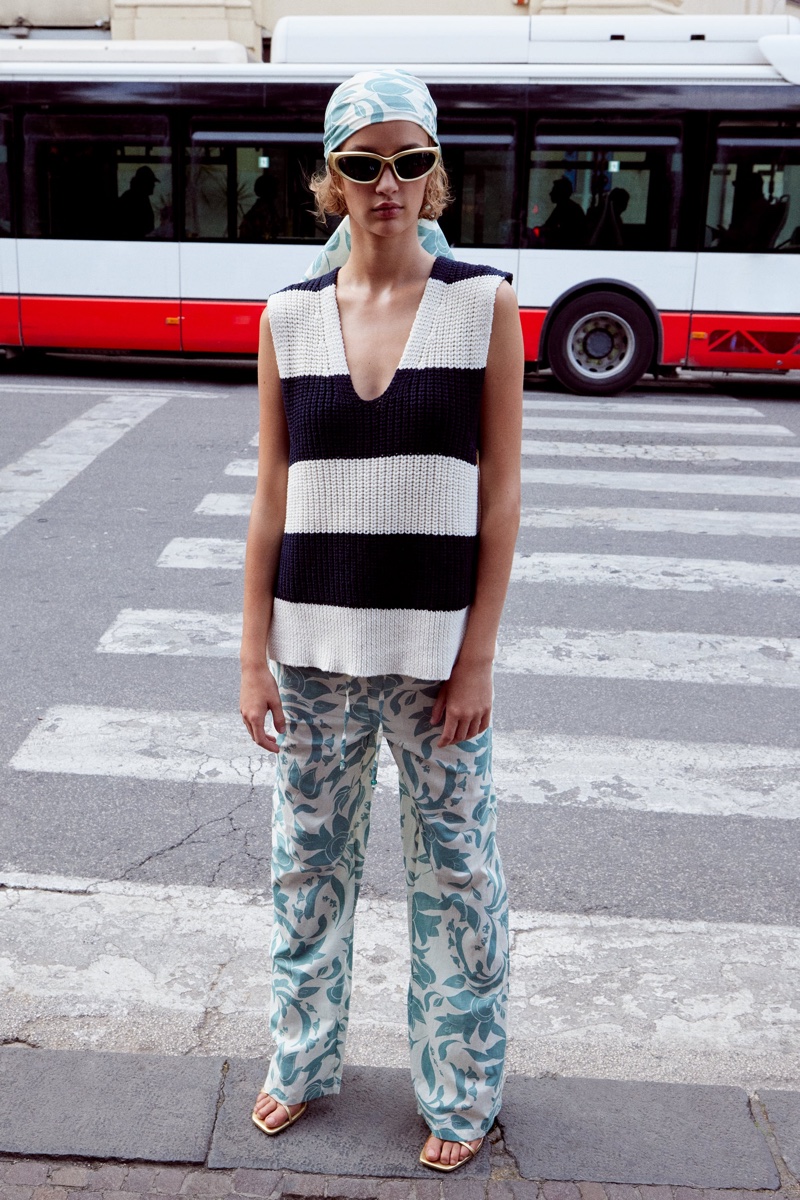 Behind the lens, Anthony Seklaoui captures Quinn's natural grace, while stylist Katie Burnett curates trendy ensembles that perfectly complement each knitwear creation. Hairstylist Damien Boissinot works magic on Quinn's wavy bob, while makeup artist Hiromi Ueda adds a touch of sun-kissed looks.