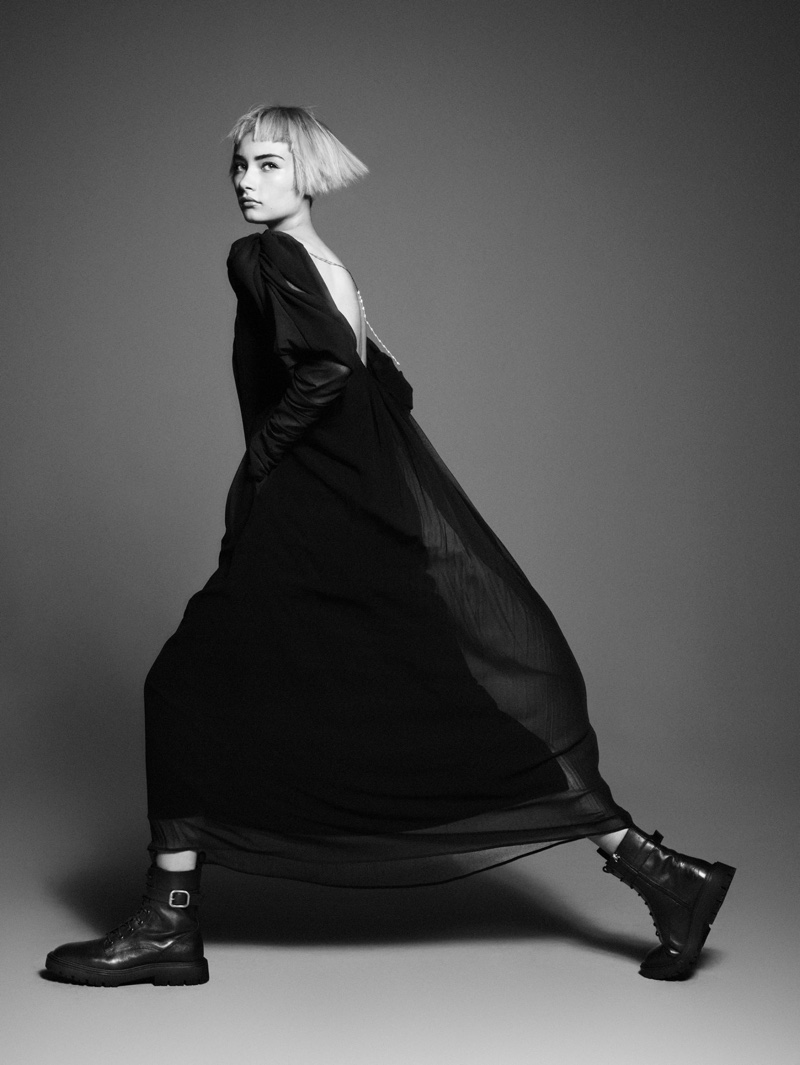 Zara launches its Black Dress Collection featuring evening looks for different occasions. Model Katie Craven poses for a series of dynamic, black and white studio images. Photographed by David Sims, she wears six different styles with ruching, tuxedo accents, and more.
Zara Black Dress 2021 Collection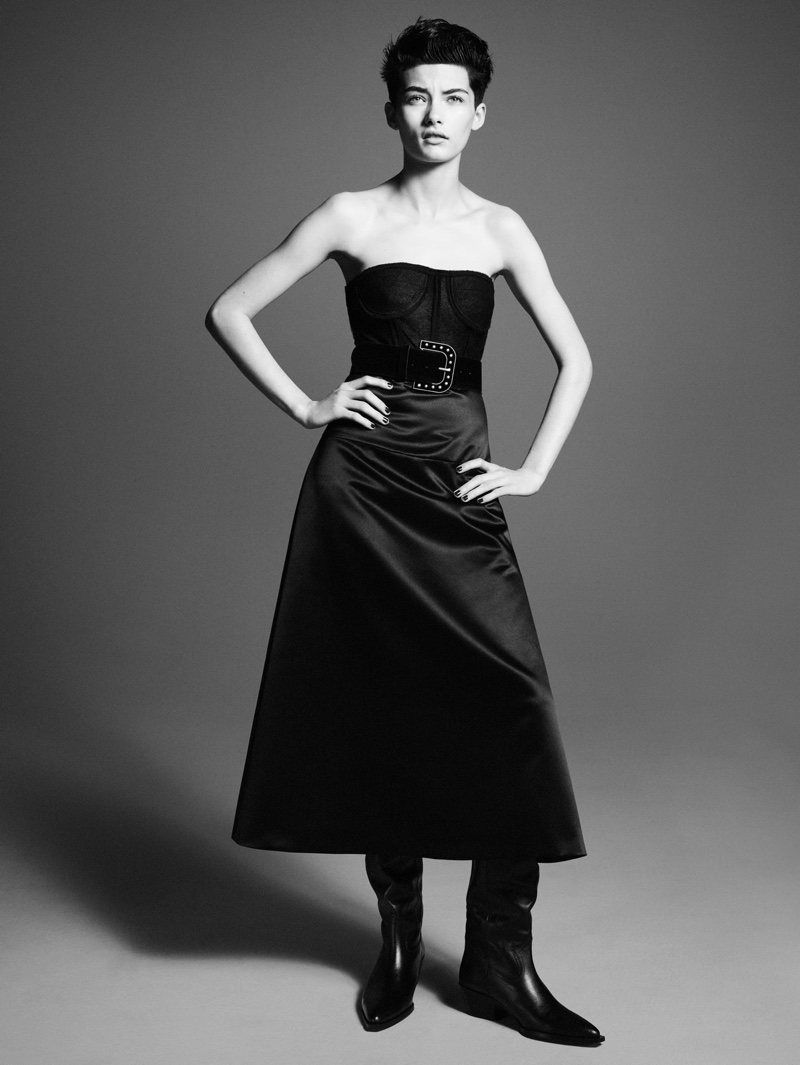 From semi-sheer fabric to bustier tops and embellished maxis, the pieces shine for party events. Stylist Emmanuelle Alt pairs the looks with statement belts, leather boots, and a fedora-style hat. Katie shows off her usually cropped brunette hairstyle in addition to a blonde bob for the photoshoot.
Related: Glitter Bomb | Zara Beauty Spotlights Metallic Makeup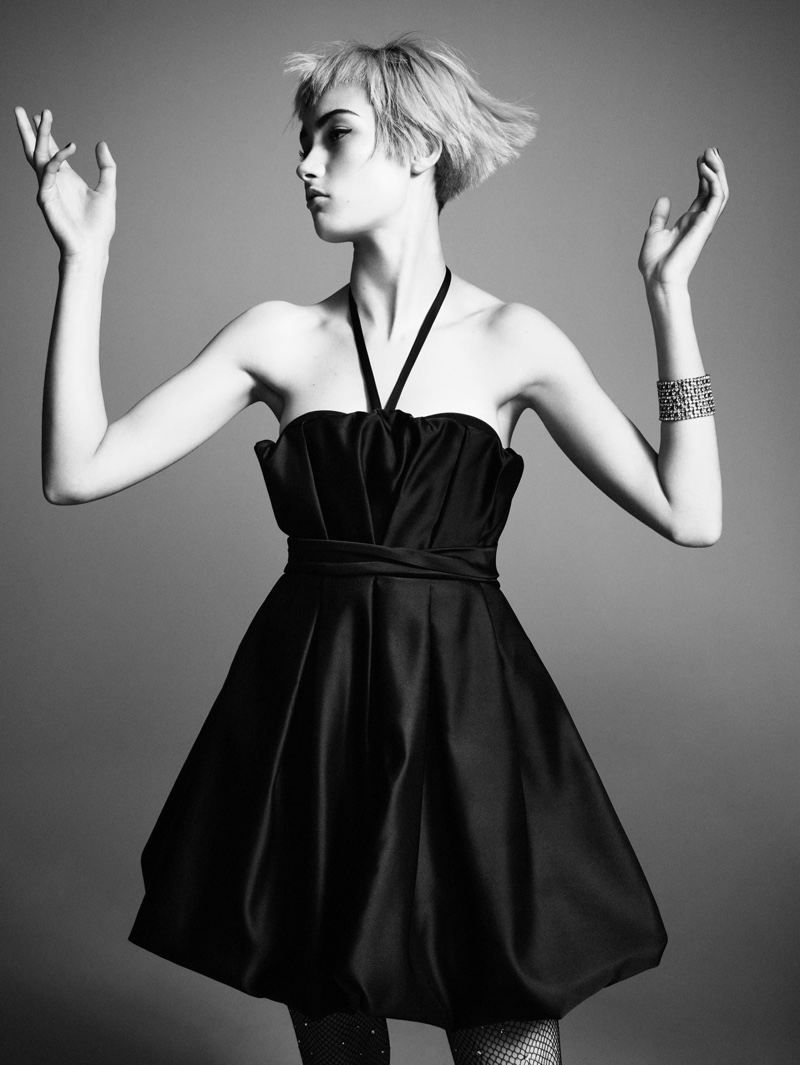 Zara also recently showcased holiday-inspired makeup looks from Zara Beauty. Metallic eyeshadows and bejeweled face accessories are a great inspiration for New Year's Eve.