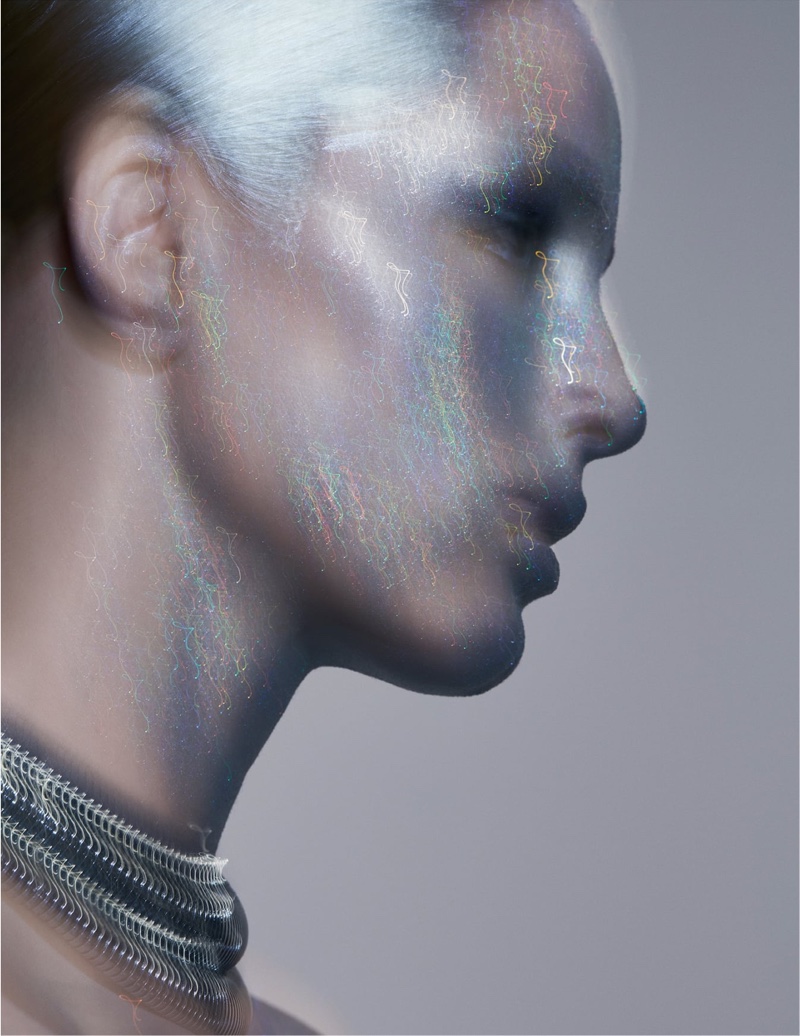 Zara Beauty delivers holiday makeup inspiration with a new trend guide called Glitter Bomb. Photographed by Sølve Sundsbø, it stars models Amar Akway, Abby Champion, Chloe Oh, and Blesnya Minher. Makeup artist Diane Kendal creates high fashion looks featuring metal foil loose pigment, matte lipstick, lip oil, and jewelry stickers.
Related: Paolo Roversi Photographs Zara Atelier's Debut Collection
Baron & Baron works on creative direction for the shoot. From silver to gold tones, the Zara woman shines with bold beauty. Dramatic eyeshadow, as well as bold red lipstick, make for winning looks. Stylist Elin Svahn pairs the beauty trends with glittering jewelry while Benjamin Muller works on hair.
Zara Beauty Glitter Bomb Trend Guide