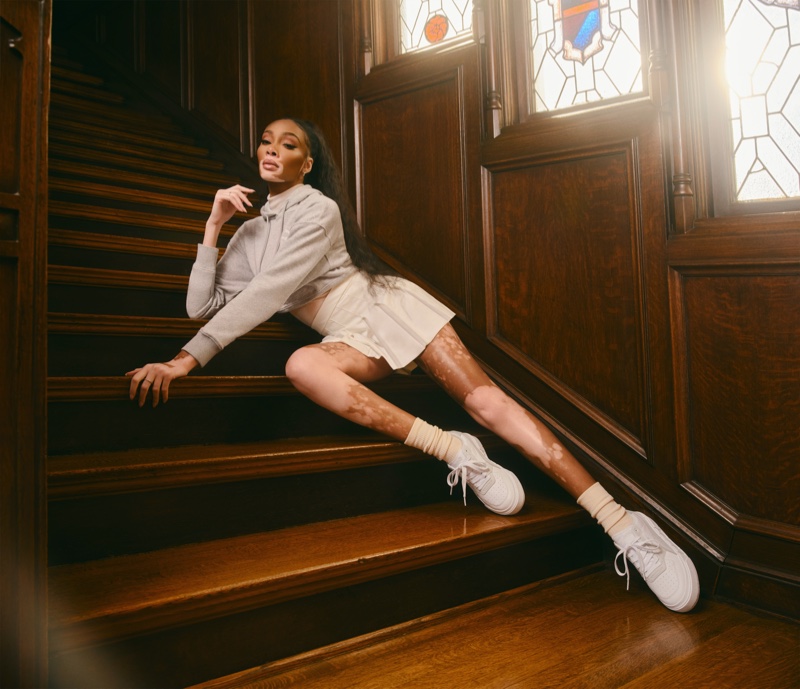 A touch of old school meets the demands of street style with the resurgence of PUMA's Cali Court for the fall 2023 season, starring Winnie Harlow. The Canadian model and brand ambassador returns after appearing in the spring campaign.
Winnie Harlow for PUMA Cali Court Fall 2023 Campaign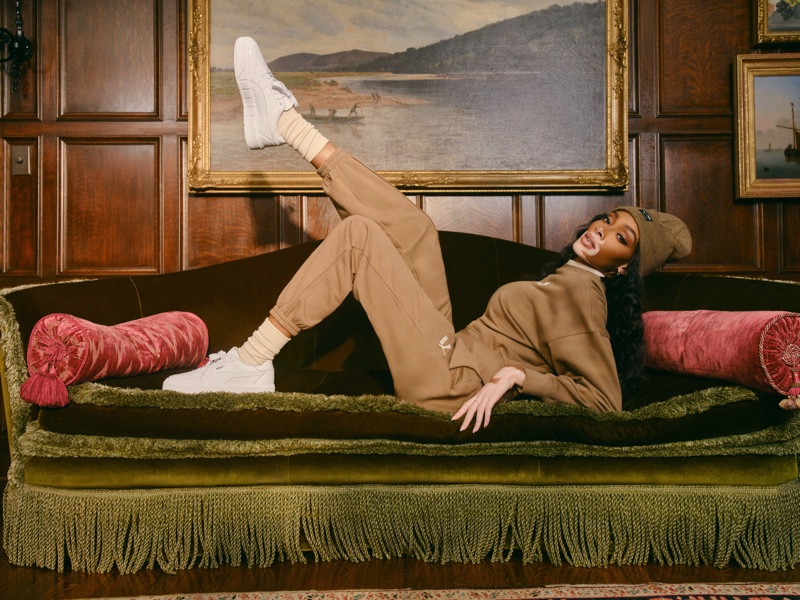 The PUMA Cali Court fall 2023 campaign unfolds like a visual story, filled with a blend of country club chic and relaxed aesthetics. Harlow is captured, once in the purity of white and gray, evoking the effortless elegance of a tennis court. Then again, in an ensemble of neutral taupe, a more relaxed yet no less captivating image.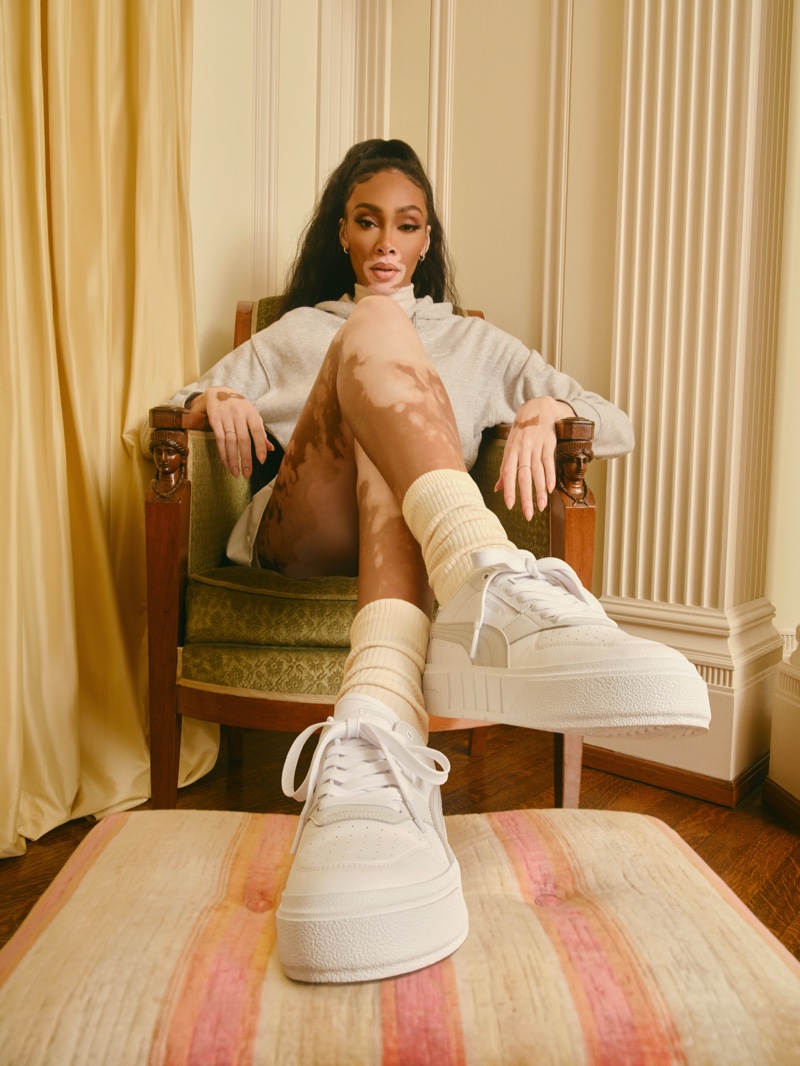 The Cali Court isn't merely a sneaker; it's a narrative in and of itself. Offering six colorways that range from the sophistication of blue to the exuberance of pink, these shoes dare you to express your personality. The stacked sole, the iconic jumping cat logo, the Formstrip accent – all these details blend to create a unique piece of footwear.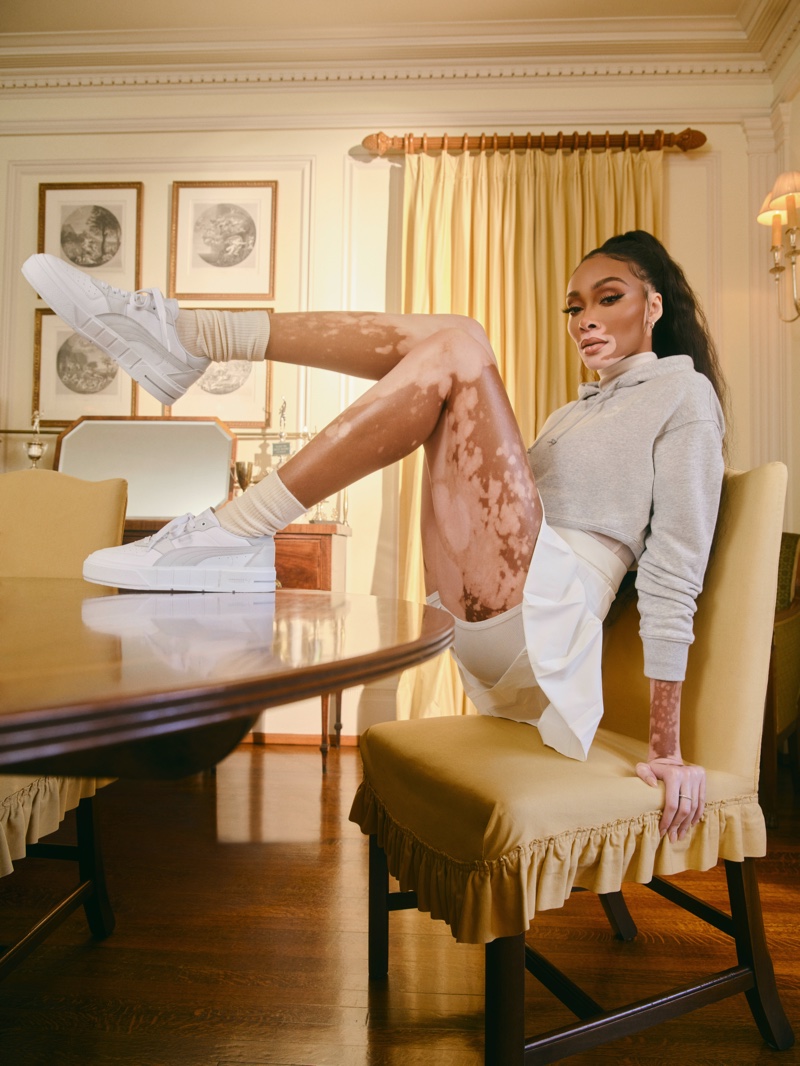 Winnie Harlow, already known for her strong presence in the fashion world with features in Highsnobiety, once again proves her versatility. Those with an eye for detail will also recall the PUMA collaboration with Liberty from earlier this year. It's a continuation of a legacy, a testament to PUMA's unrelenting commitment to pushing boundaries, breaking molds, and defining styles.