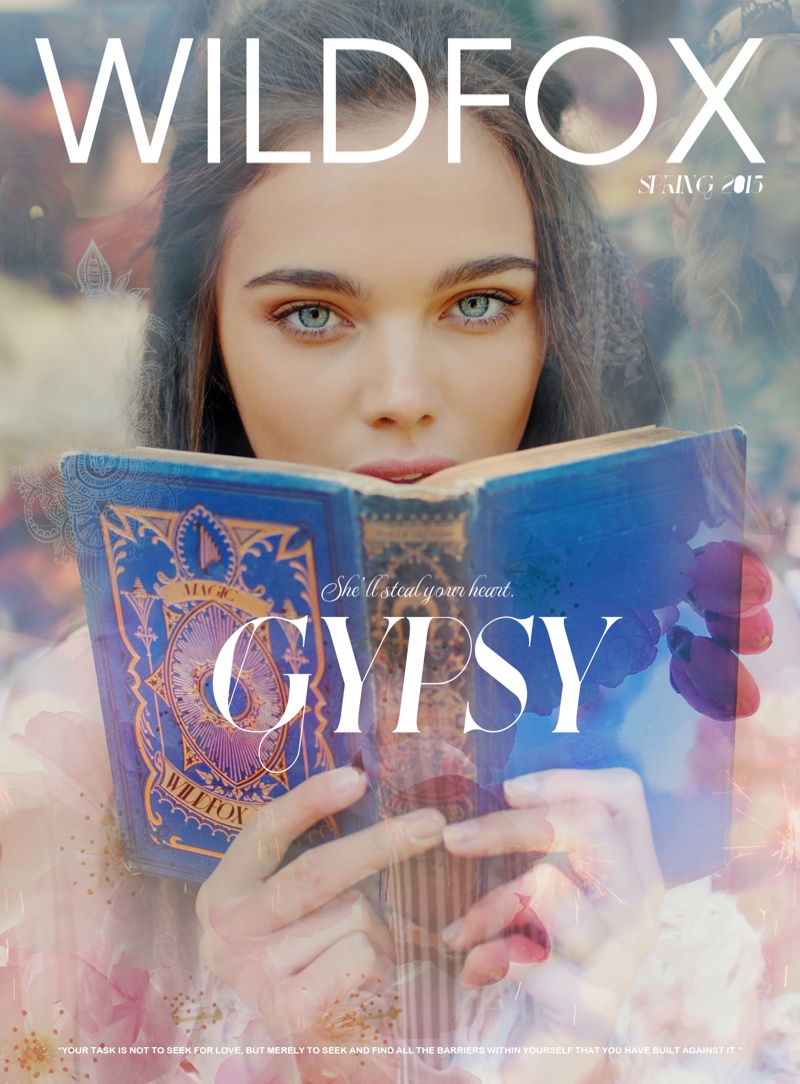 If you follow FGR regularly, you know that we often feature LA-based brand Wildfox. With its bohemian, 1970s inspired designs, the label has created some pretty dreamy campaigns and lookbooks since its start in 2007. Recently, we had to chance to interview one of the label's founders, Kimberley Gordon, about the new spring 2015 collection. We learned what inspires her designs, how the brand got its name and the story behind the lookbook images.
"I think the Wildfox part of a girl is the part that throws caution to the wind and heads out into the world feeling beautiful, no matter how she looks, and that's what makes her so sexy." –Kimberley Gordon
What is the inspiration behind the name Wildfox?
We started the company based on a real love for vintage everything, but especially the 70's, that's like the boom of the T-shirt. We wanted a name that reflected that, Fox and Foxy were a real popular slang of the time and we knew that Wildfox would conjure that, it's also short and sweet and represents our wild inner selves, untamable foxes.
Related: Barbie Girls! Wildfox Goes Plastic for Resort 2014 with Merethe + Kirby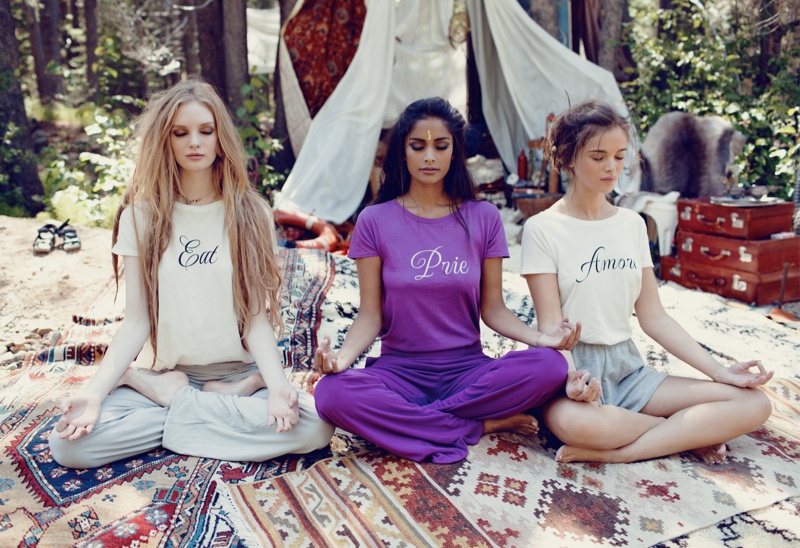 With the new lookbook, 'Gypsy', what inspired the images?
This past year was quite a turbulent one for me, and it seems maybe for the world also! I think I had this overall feeling of wanting to escape and live off the land, I visualized a group of girls with a whole lot of passion and fearlessness and absolutely nothing to lose. They would beg, borrow, steal their way through countries, hypnotizing boys and working odd jobs to make a little money. Their lives were only for each other and themselves.
There was a freedom in the collection, a way for me to feel it along with them even though I worked harder than ever to bring it to life! Also this is a nod to my festival loving 20s, there is something so carefree about your early 20s, and I just missed this feeling of electricity, about being able to run off at the last-minute, quit your job and not look back… or just take a risk with something big, your 30s you carry evidence of your 20s… like beautiful, luxurious baggage, I love my baggage and I wanted to give a nod to it with this collection.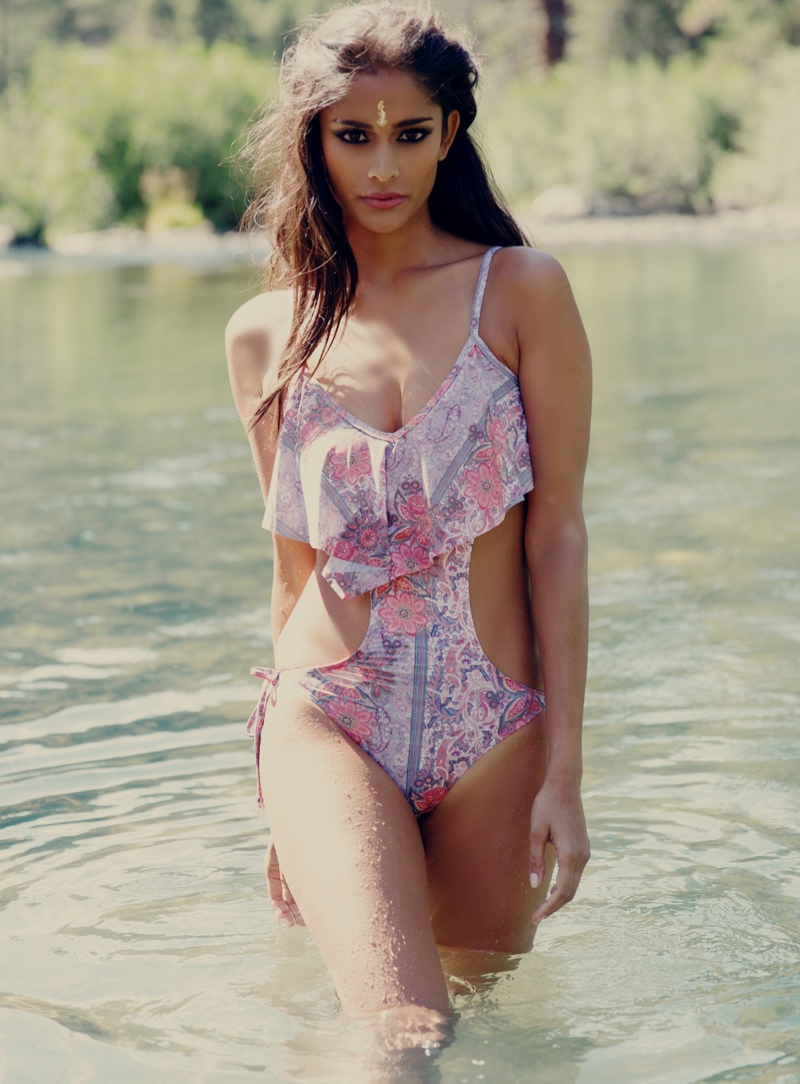 What's the one item every girl should get from the spring line?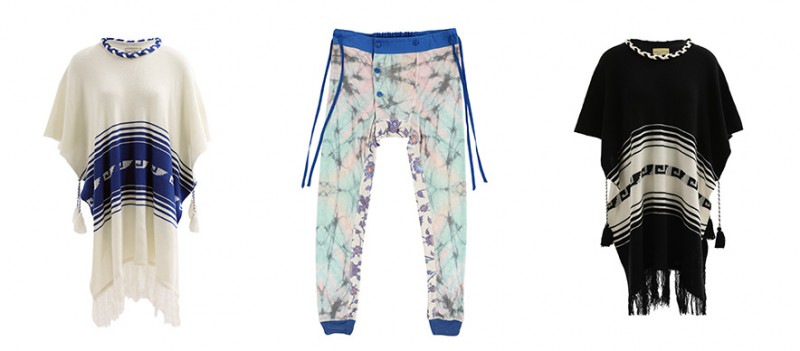 I think it would be hard to name just one item, I love the white label poncho and the long johns, I think you need it for traveling, it's so easy to throw on and look chic…
How would you describe the Wildfox girl?
For me Wildfox was never about a girl but about every girl. It's about what everyone has inside of them; I like for our clothes to speak boldly even when you cannot. It brings out this inner self-confidence, and I think the Wildfox part of a girl is the part that throws caution to the wind and heads out into the world feeling beautiful, no matter how she looks, and that's what makes her so sexy. When I was in high school I used to feel this power from watching beautiful, inspiring women. I'd go out feeling like the coolest girl in the world by channeling that woman, I think the lookbooks and campaigns are a reflection of that, like the fantasy side of the world, a reflected self-image. It's also a lot about friendship, your friends are everything and they will get you through your life, Wildfox celebrates that.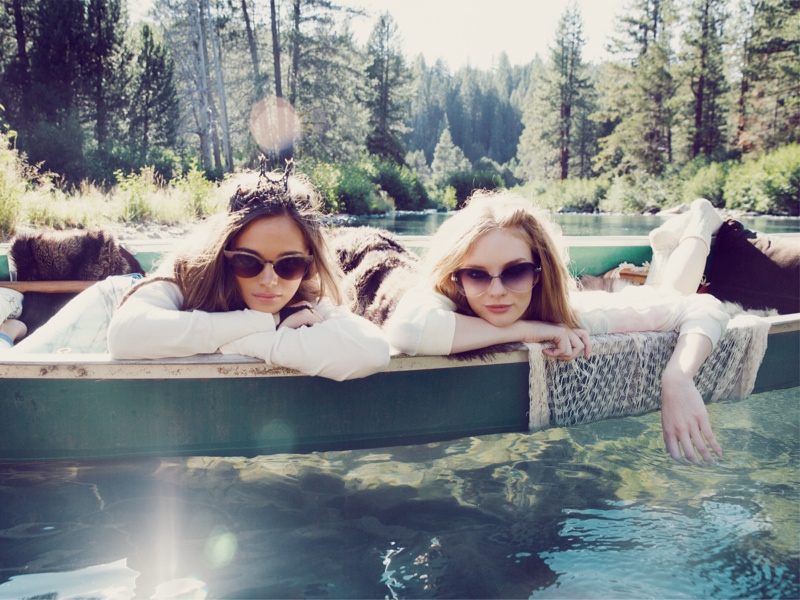 Your label has been around since 2007, what has been your proudest moment with Wildfox so far?
Absolutely during the "It's only rock n roll" fall shoot with my old co-founder, Emily. We went to high school together and returned to shoot the campaign in our theater, where we spent most of our teenage years. My drama teacher was there and I was on stage with him watching Emir Eralp shoot Zippora, and he put his arm around me and got all teared up and said, "I just can't believe what you guys have done, it's so amazing. I'm so proud." It was probably one of the best moments of my life, my work is like another form of love, a soulmate, so these moments are really profound for me.
Your lookbooks are always so fun and creative! Where do you get the ideas from and why not just do the traditional studio shoot?
I grew up acting and I studied film, I have tons of documentaries from high school of my fiends. Think "Girls" but young and west coast and reality… I think I always wanted to tell stories and fashion is my outlet for many creative aspects. The garments are not just clothing but stories about people's lives, and if I didn't have the chance to illustrate that properly the collection wouldn't be finished. I need girls to see the character, I need them to feel they can become this other person, or an enhanced version of themselves. I need to bring them adult make-believe in a way, and remind them of their friendships.
Can you give us a hint on what to expect for future collections or shoots?
Yes, we have a VERY special project coming up, and it involves something you cannot see…
Lookbook Credits – Photography: Mark Hunter | Models: Clara, Alyssah and Jena | Photo Editing/Producer: Kimberley Gordon | Hair: Ryan T. | Makeup: Carlene K