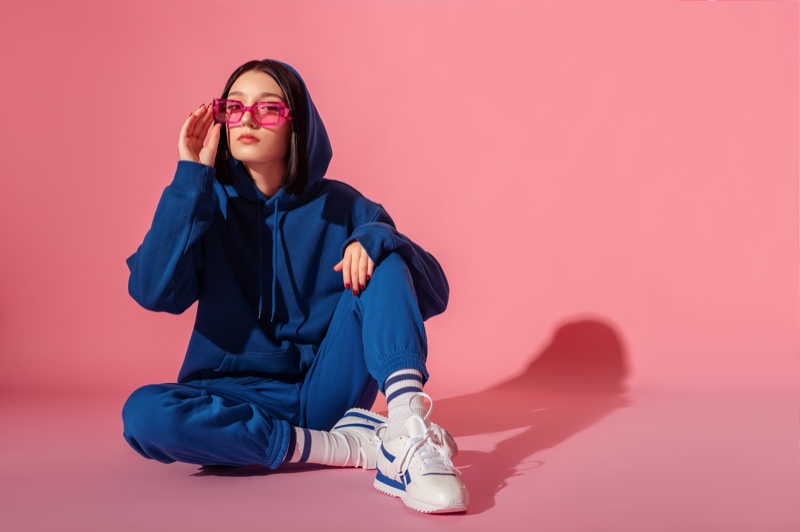 In the fashion world, socks are often the unsung heroes, the essential pieces of fabric that can make or break an outfit. Today, we're zeroing in on what socks to wear with different shoes, focusing on some of the most popular styles of shoes, from loafers to sneakers. 
No longer an afterthought, your sock choices deserve careful consideration, mainly because they play a vital role in your comfort. See as we dive deep into how to match specific types of socks with trendy shoe styles.
Ready to step up your fashion game from the ground up? Read on to master the art of perfectly pairing socks with shoes and venture out with renewed confidence. From layering with liner socks to crew styles and no-shows, find your pair.
What Socks to Wear With Different Shoes
Loafers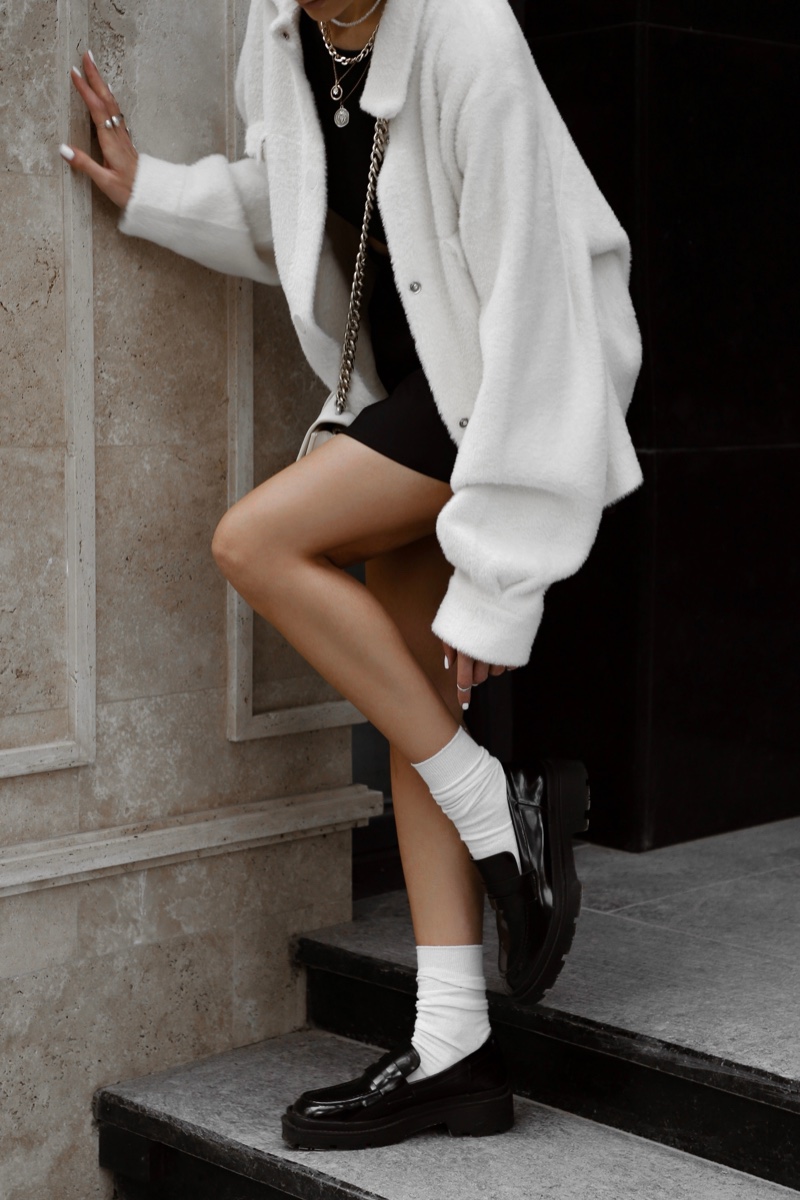 When pairing socks with loafers, the goal is to balance style and subtlety. Loafers exude a relaxed yet elegant vibe, so your sock choices should harmonize with this aesthetic rather than overpower it. While no-show socks in skin tones or muted colors remain popular for keeping attention on your loafers, you have other choices, too.
Ankle socks in a thin fabric can also be a good match, especially if you opt for ones with minimal patterns or detailing. These offer a slightly more visible yet understated look that still allows your loafers to shine. If you're more daring, wear a pair of sheer crew socks for a trendier statement, provided the rest of your outfit stays muted.
Remember, socks aren't just for style; they also have a functional role. Loafers may be fashionable, but they can be tough on your feet. Whether you opt for no-show, ankle, or even crew socks, make sure they provide adequate cushioning and a friction barrier to ensure both comfort and style.
Sneakers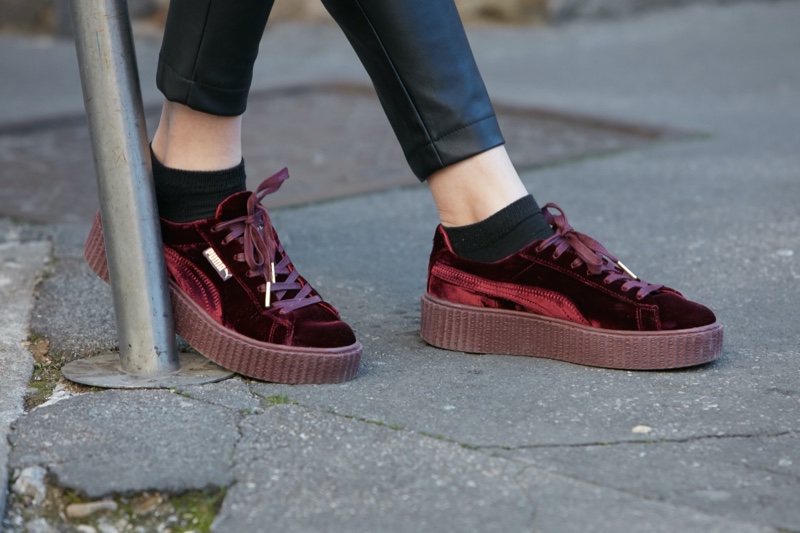 Sneakers can pair well with virtually any type of sock, from no-show and ankle socks to crew socks. Each style brings its benefits and aesthetic qualities to the table. No-show socks deliver a clean, uncluttered look that puts your sneakers at the center of attention.
 Ankle socks provide a small canvas for a pop of pattern or color, adding a touch of flair without overwhelming your outfit. Crew socks, however, make a bolder statement, allowing for more expressive patterns and colors, especially if you're sporting a high-top sneaker.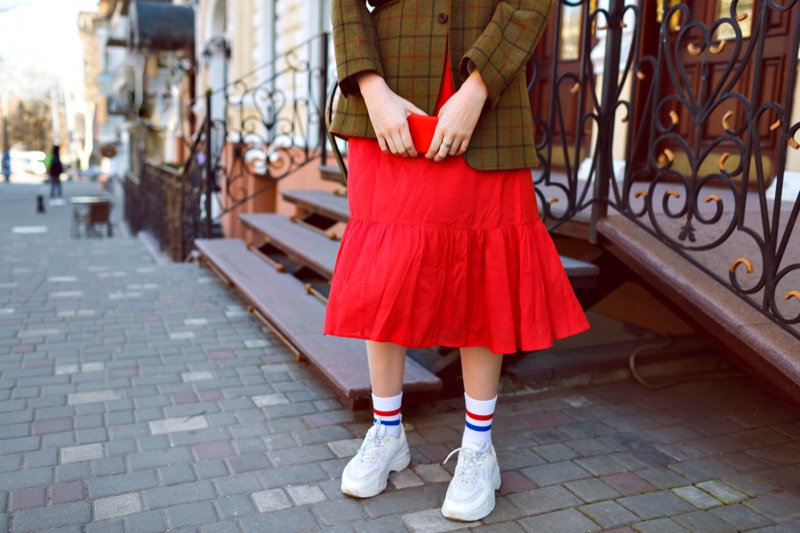 Color choices aren't limited to the classic whites and grays; feel free to experiment. Whether you choose a bright hue or a subdued tone, the right color can inject personality into a neutral ensemble.
Dr. Martens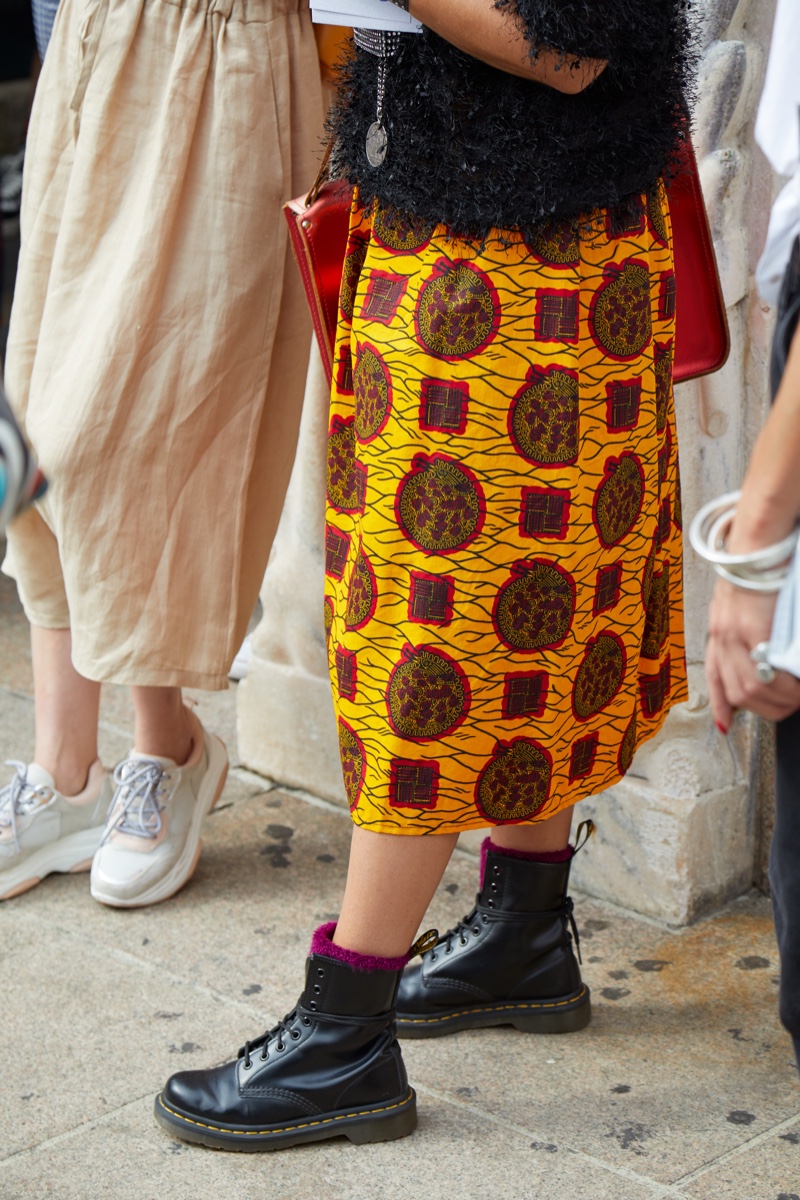 Dr. Martens are the epitome of rebellious style, a shoe that screams personality from a mile away. With such a strong aesthetic, the socks you choose need to match the shoe's unique blend of grunge and sophistication. Crew socks often strike the right balance, giving you ample fabric to display above the boot for added flair or tuck in for a sleeker look.
Don't be afraid to get a little bold when it comes to patterns and colors. Dr. Martens often serve as a statement piece, so choosing socks with striking patterns or vibrant colors can amplify the daring look you're going for.
However, if your Dr. Martens are already patterned or come in a bold color, you might opt for solid, neutral-toned crew socks to let the boots remain the centerpiece of your ensemble.
When it comes to comfort, crew socks offer good coverage, essential for the high-ankle style of most Dr. Martens. The added length provides a buffer against the tough leather, which can be a lifesaver during the break-in period. Moreover, opting for socks with cushioned soles can offer extra comfort, making it easier to wear your Dr. Martens all day.
Vans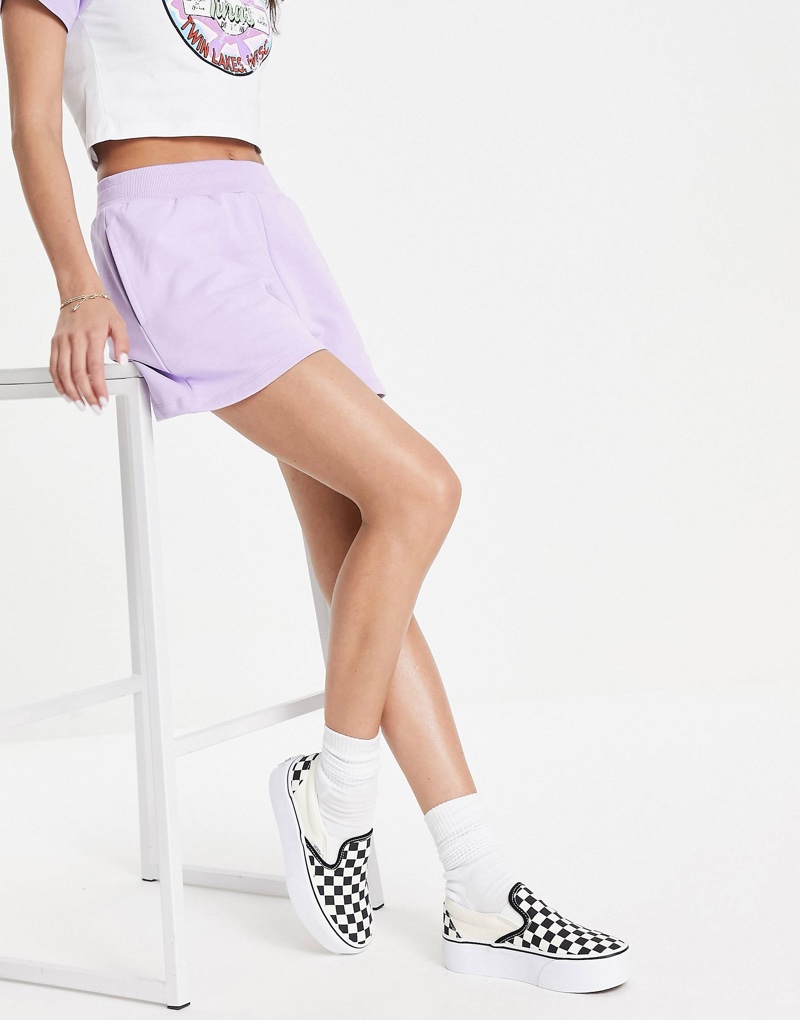 Vans are a casual and streetwear fashion staple, offering a laid-back style that pairs well with various outfits. Given their low-top design, ankle socks or crew socks are natural choices. These socks allow your Vans to shine while offering enough fabric for a pop of color or pattern.
If you're a fan of the minimalist aesthetic, opt for no-show socks. They offer the appearance of going sockless while providing that much-needed layer of comfort.
Speaking of comfort, Vans are often chosen for their ease of wear. Ankle socks provide the necessary cushioning and wicking properties to keep you comfy throughout the day. On the other hand, no-show socks, though less cushioned, minimize friction and wick away moisture, allowing you to navigate your day easily.
Cowboy Boots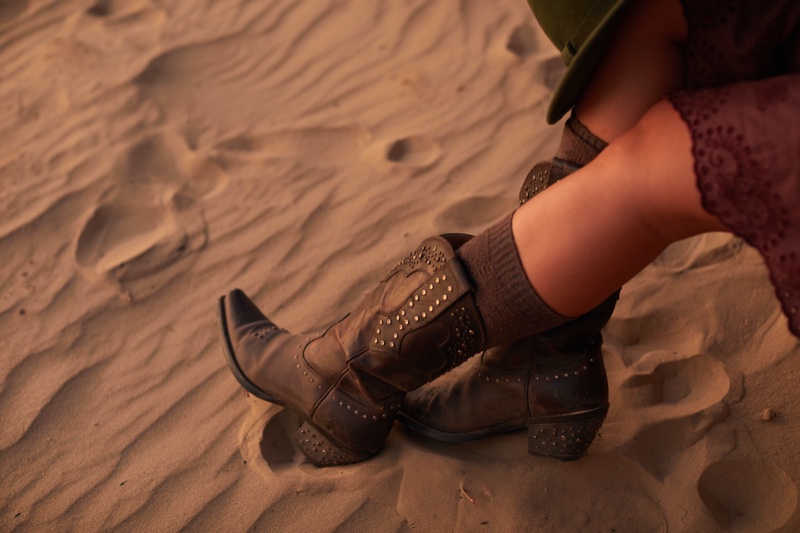 Cowboy boots are steeped in Western tradition and symbolism, a genre of footwear that speaks volumes. With their high shaft and intricate designs, these boots command attention. Over-the-calf socks work exceptionally well here, offering both comfort and the necessary height to protect your legs from the boot's leather.
When it comes to colors and patterns, it's generally best to play it safe. Cowboy boots themselves are often ornate, showcasing detailed stitching or vibrant colors. Therefore, neutral, solid-colored socks work best to let the boots steal the limelight.
As for comfort, cowboy boots can often be rigid and require a break-in period. Over-the-calf socks provide an additional layer of cushioning and protect against chafing. These socks also stay in place better than shorter styles, making them ideal for extended wear. Choose socks with moisture-wicking capabilities, especially if you plan to wear your boots for extended periods.
High Tops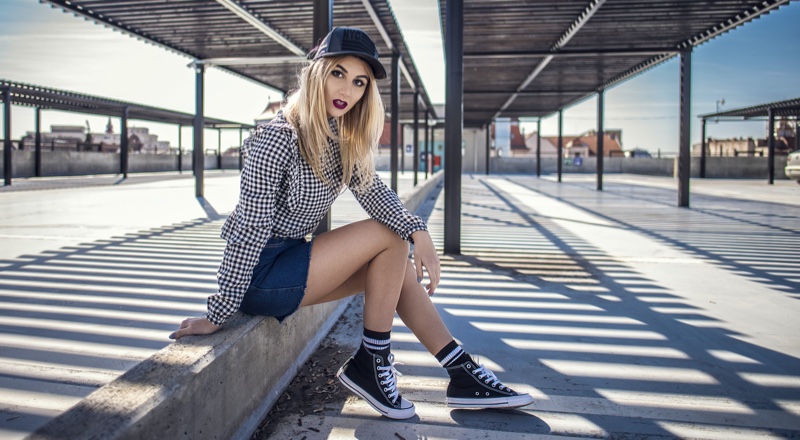 High-top sneakers bring a sense of retro flair and street-smart style, a timeless footwear choice that offers ankle support and a significant aesthetic statement. When it comes to sock pairings, crew socks are your most versatile option.
They offer enough length to showcase a punch of pattern above the high-top line or to be folded down for a cleaner look. In the context of colors and patterns, the world is your oyster. 
High tops often serve as a canvas for individual expression, whether you're rocking Converse, Jordans, or any other brand. If your high tops are simpler, jazz things up with bold, patterned crew socks. But if your shoes are already a statement piece, it's wise to stick with solid, neutral colors to avoid visual clutter.
Opt for crew socks with cushioned soles and moisture-wicking capabilities. This not only improves comfort but also provides a bit of extra ankle support, complementing the high-top design. The result is a look that's as functional as it is fashionable.
Heels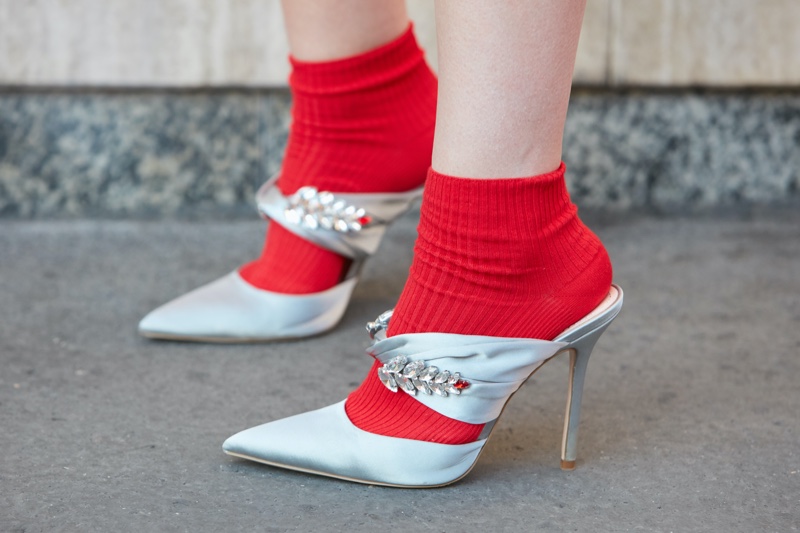 Heels are synonymous with elegance, but that doesn't mean they must be uncomfortable. In sock pairings, sheer or ultra-thin crew socks can create a refined and even avant-garde appearance. Alternatively, fishnet socks can make your heels pop for an edgier look.
The color scheme largely depends on your heel color and style. Sheer black or nude socks provide a timeless look, but metallic or patterned socks can add an unexpected twist to your ensemble if you're feeling adventurous. Just keep the outfit balanced, primarily if your heels already draw significant attention.
When it comes to comfort, the thin layer of a sheer or fishnet sock can create a barrier that mitigates some of the strain heels put on your feet, particularly on the ball and heel areas.
Clogs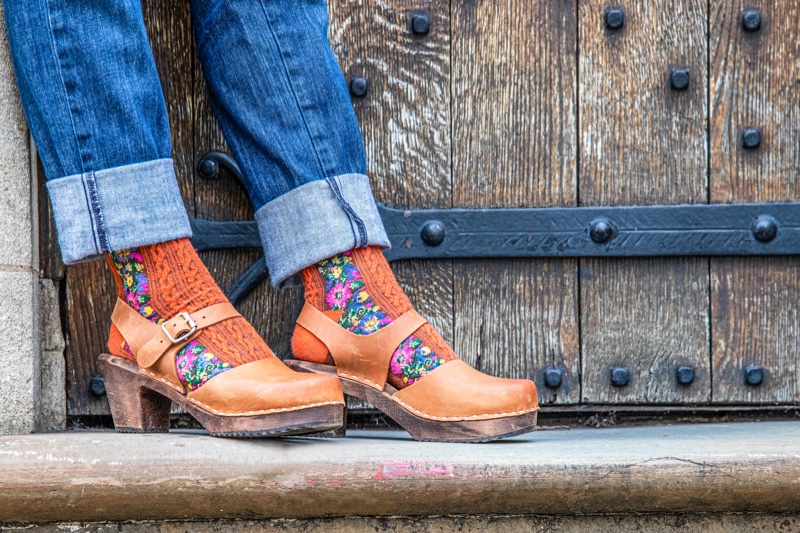 Clogs offer a blend of quaint charm and practicality, and your sock choice should reflect that. Crew socks are generally the go-to for clogs, offering both aesthetic appeal and comfort. With clogs often associated with artisanal or boho styles, don't shy away from textured or patterned crew socks to add a layer of personality.
Color-wise, earth tones and muted hues often work well, especially if your clogs are made of natural materials like wood or leather. However, if you're sporting more modern or colorful clogs, feel free to match or contrast them with equally vibrant socks.
Crew socks are especially helpful when it comes to comfort. The added cushioning on the sole provides a softer step, and the moisture-wicking materials keep your feet dry and happy. The sock's height also offers a snug fit, preventing any slipping or sliding within the clogs, setting you up for a day of both style and ease.
Final Words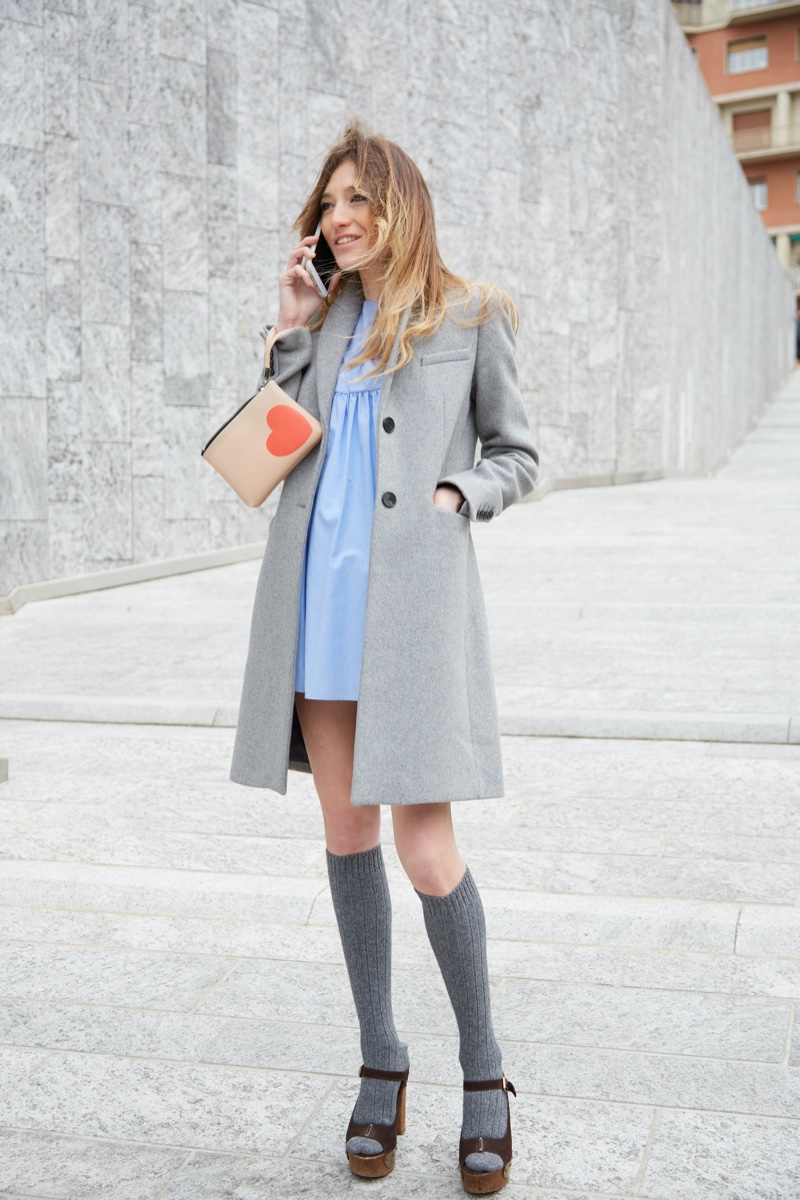 Finding out what socks to wear with different shoes is more than just a minor detail—it's a practical way to enhance your comfort and overall look. Throughout our guide, we've offered targeted advice for pairing socks with various types of women's shoes.
But remember that fashion is ever-evolving, and so is your style. While knowing the general rules for sock and shoe pairings is helpful, don't hesitate to bend them as you see fit. After all, the best style choices often come from a mix of expert guidance and individual flair.