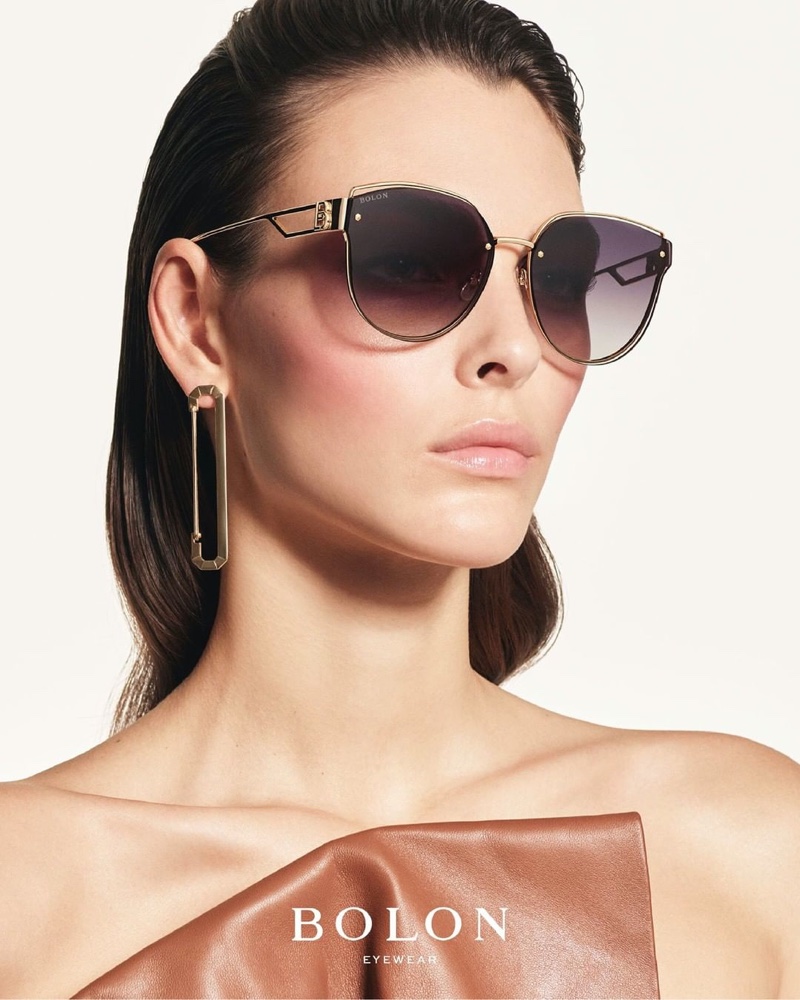 Vittoria Ceretti is back as the face of Bolon Eyewear's spring-summer 2021 campaign. Captured in striking studio portraits, the Italian beauty shows off sleek frames. Designs range from the retro-inspired Stella, a square style featuring geometric edges, to more modern like Kendal, a fashion-forward cat-eye silhouette.
Vittoria shows off her versatility with 70s inspired fringe as well as a sleek updo hairstyle. Statement tops complement Bolon's chic sunglasses and optical frames. In addition to images, the brunette can also be seen in a short video set to rock and roll tunes.
Related: Vittoria Ceretti Stuns in Bulgari Magnifica Jewelry
"Dominating the eyewear industry with unparalleled style and prestige, Bolon Eyewear was established with a purposeful intent: to embrace and celebrate the essence of self-expression," the brand's mission statement reads.
Bolon Eyewear Summer 2021 Campaign