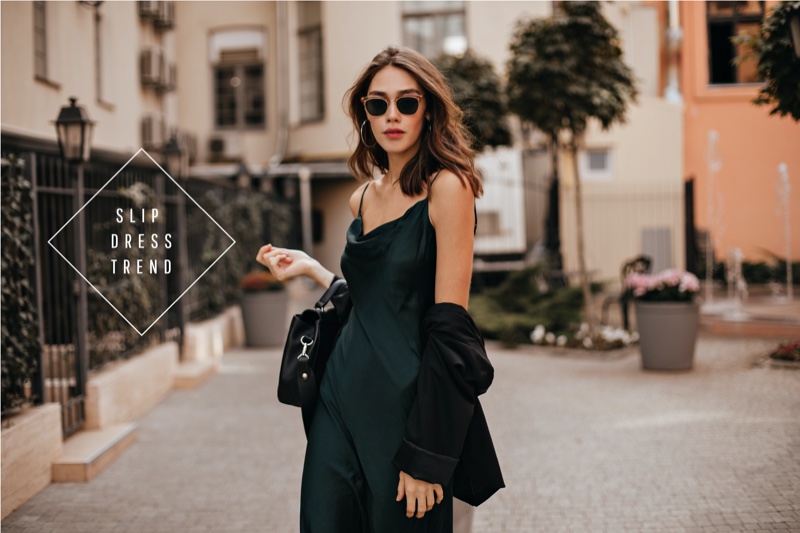 Throughout the years, the slip dress remains a timeless design. Whether looking for a wedding dress or date night look, discover five ways to wear the trend. Get romantic in pastel pink or stand out in a navy blue style. We've included a couple of recommendations so that you can get some inspiration for your next outing, too!
Related: 5 of the Trendiest Gold Earrings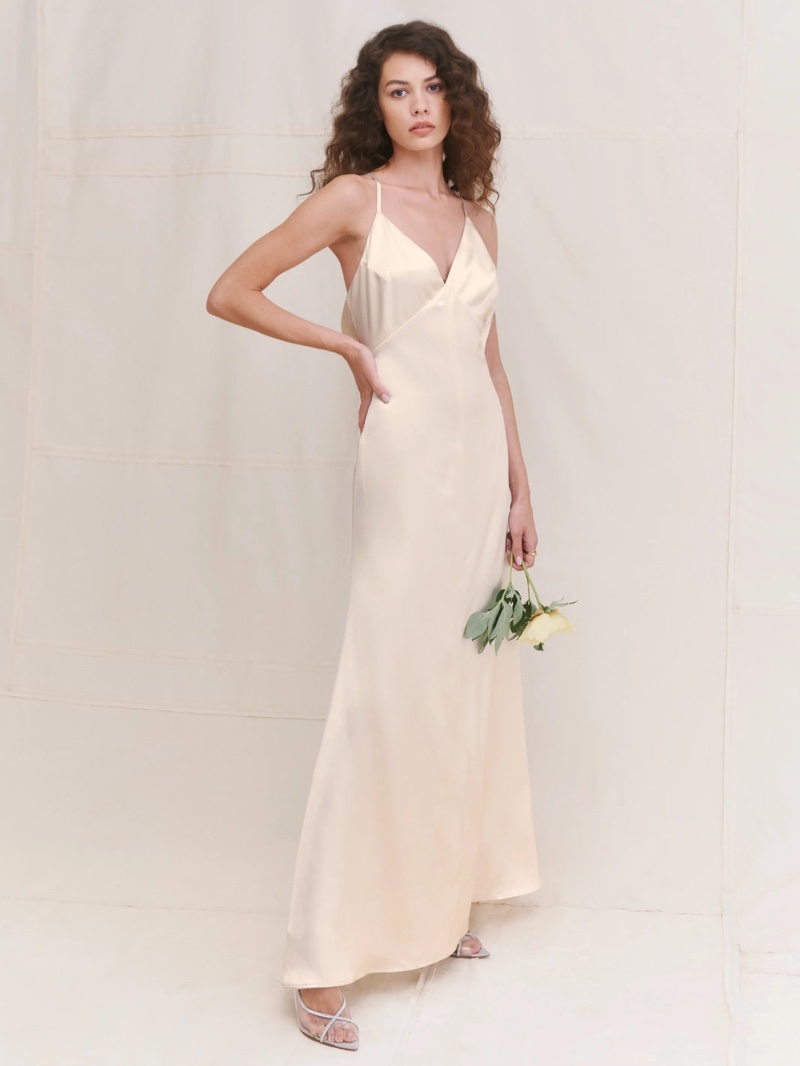 Slip Wedding Dress
For the minimal bride, you can wear a satin slip dress in white. Though wedding dresses with lots of silk trim and extra fancy features can be exciting, a simple satin slip dress can also have the same impact but in a different, more sophisticated manner.
We recommend the Reformation Sky slip wedding dress for those who don't want to go all out for their wedding or want a more casual gown for the afterparty. It comes in a single shade of ivory and features an adjustable and removable tie in the back for some extra flexibility, ensuring comfort without sacrificing style.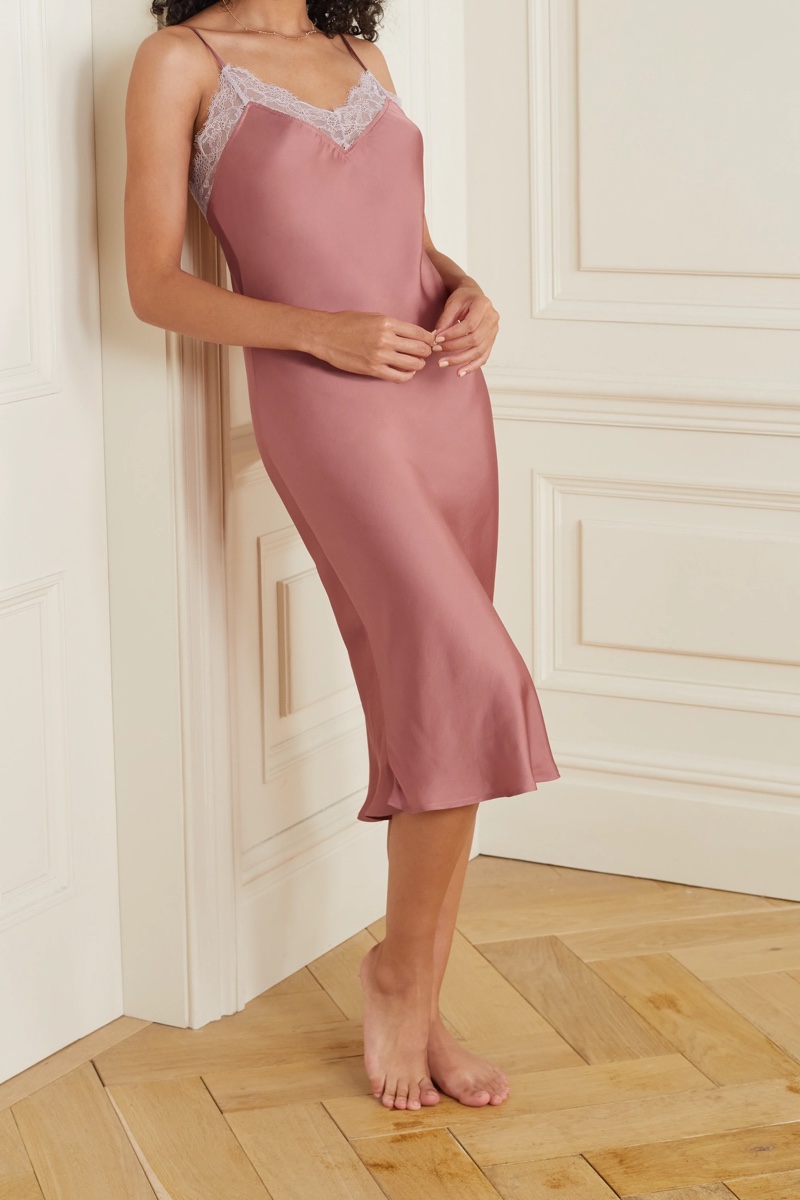 Nighttime Satin Slip Dress
Trimmed with lace, slip dresses are also excellent for bedtime. Imagine you're on a tropical island, relaxing in a hotel with the warm wind gently breezing past – now imagine wearing a slip dress there!
The Love Stories Luna lace-trimmed satin midi dress is an excellent one to wear to bedtime, as it's cut from satin and has adjustable slim ties so that you can find your perfect fit. Comfortable, classy, and adaptable, what more could you possibly want?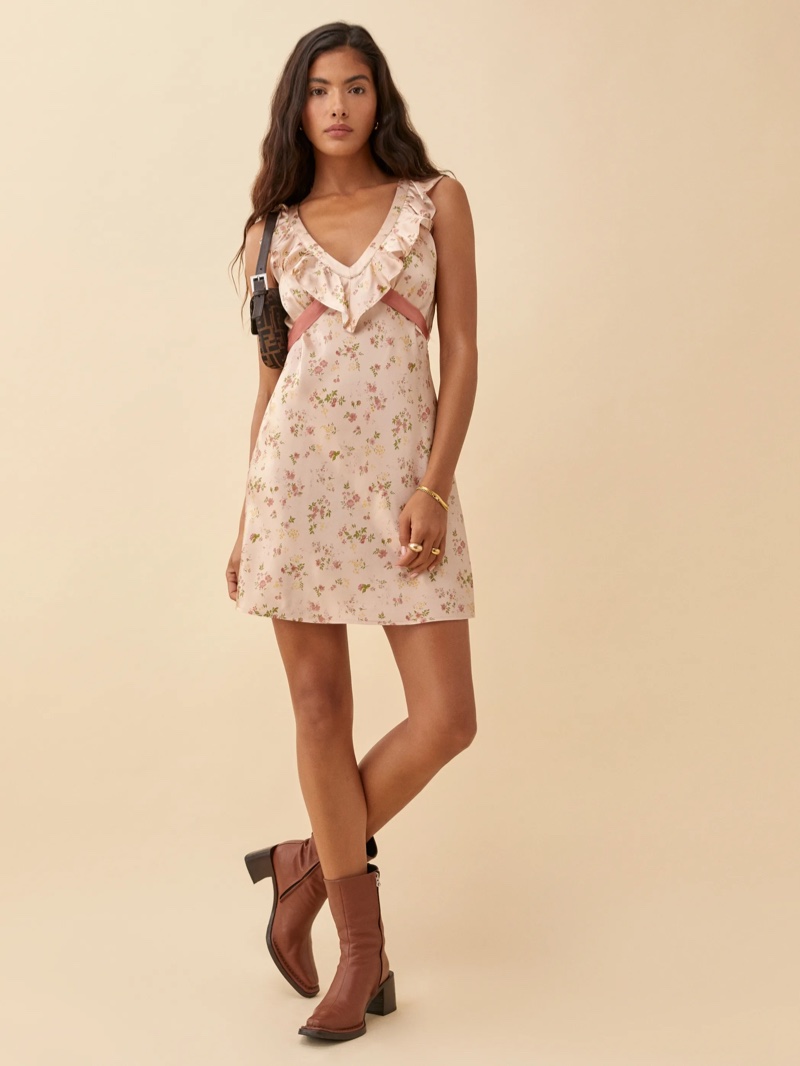 Mini Slip Dress
This mini slip dress gets a vintage twist with ruffles. Mini slip dresses are usually shorter and a little more scandalous than typical slip dresses and would be great for a party.
If you're searching for a perfect dress to wear to a picnic or a summer party, look no further than this Reformation Dotty dress. With tie detailing at the waist as well as ruffles along the neckline, it'll be sure to satisfy. This dress comes in two shades – Vivian and Verine.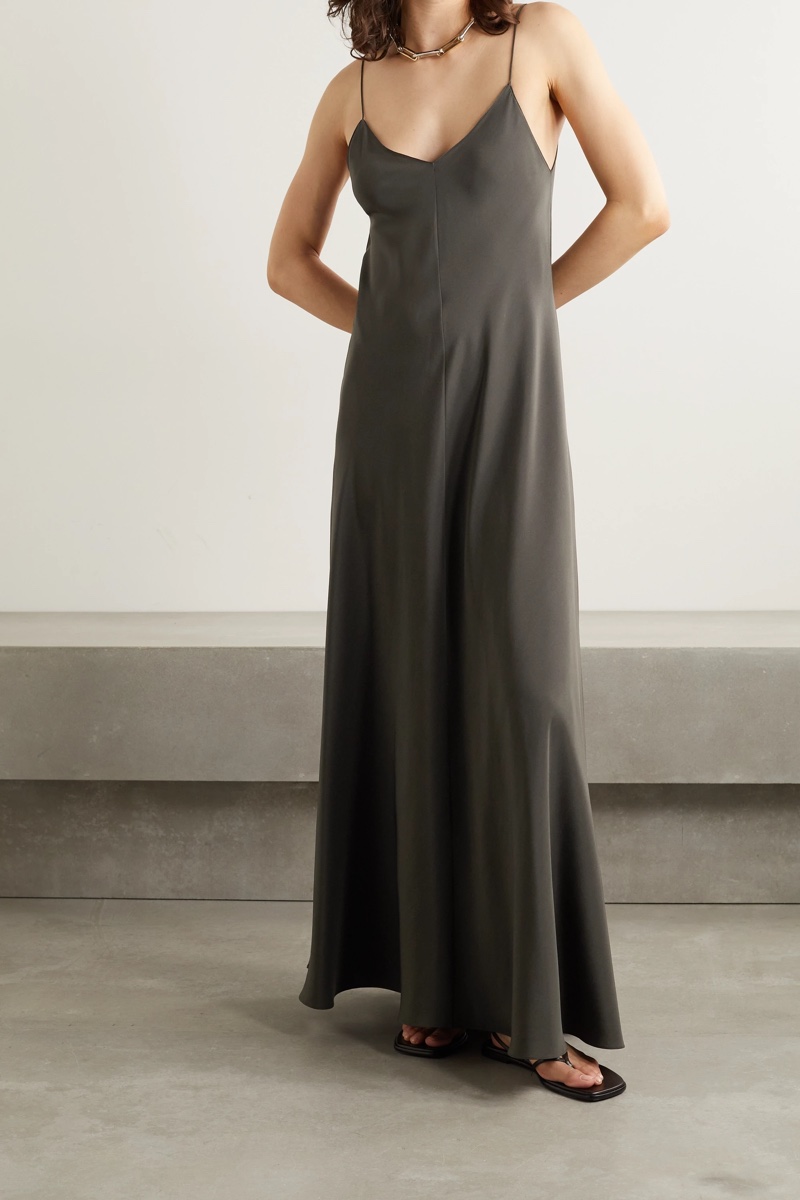 Maxi Slip Dress
A floor-length slip dress exudes pure elegance and can be styled with a jacket for a versatile look. It can even be worn with a turtleneck underneath for a more modest and warmer fit.
The Row Edi maxi dress is an elegant maxi slip dress that comes in two colors – army green and cream. It has a slightly loose fit and is made from silk crepe de chine.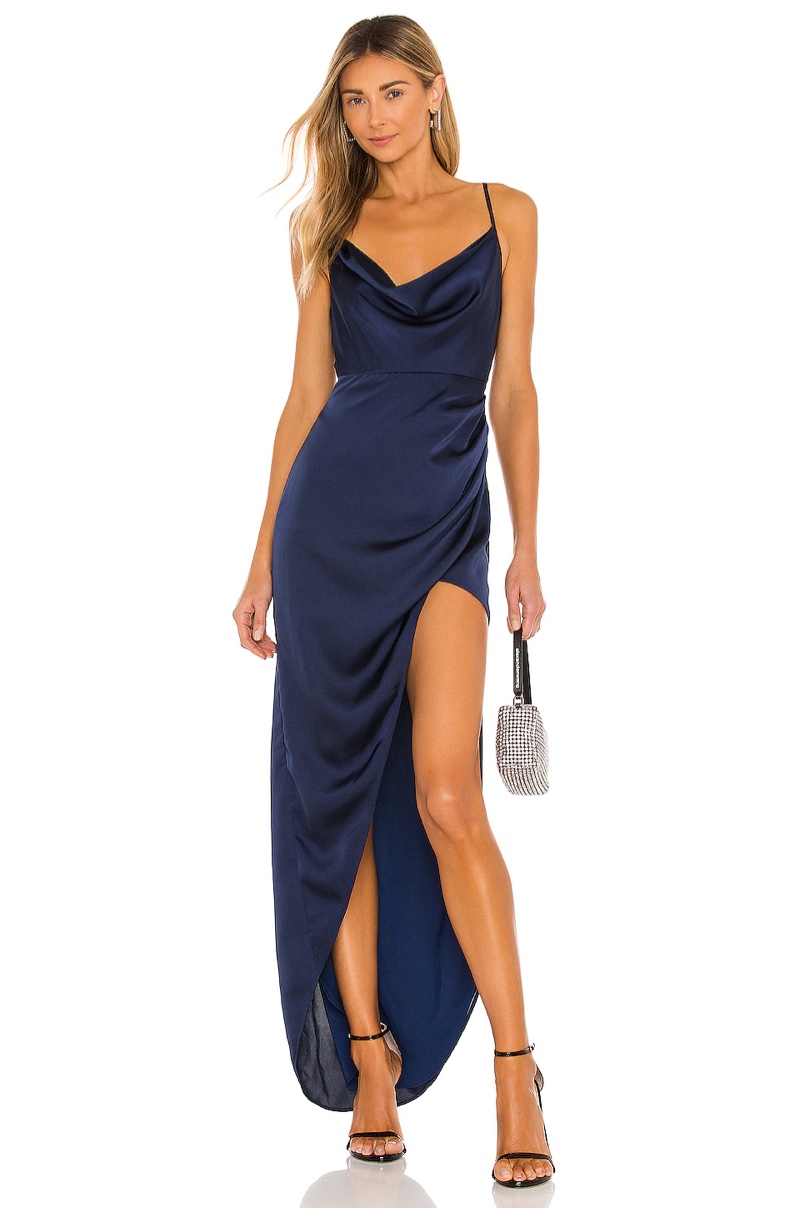 Cowl Neck Slip Dress
The cowl neckline, a neckline where the front of the dress is crumpled, is very flattering and can be worn with a statement necklace to accentuate the sultry look.
We recommend this NBD Shelby gown if you're looking for a fun party or prom dress to wear. It's composed of slinky fabric and comes in two shades of navy and baby blue.
In Summary:
We hope this article informed you of the five ways to wear the slip dress trend. Which slip dress are you most interested in trying out next? Have fun choosing your best pick!