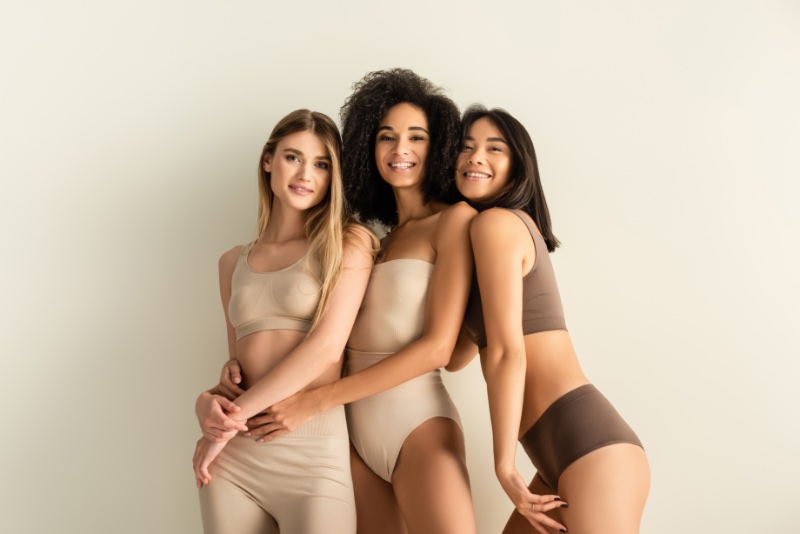 When it comes time to update your wardrobe, underwear is usually an afterthought. You've already spent a bunch of money on other clothing, so you squeak by wearing the same undergarments you've been wearing for years.
Did you know that even a "clean" pair of panties could still harbor over 10,000 bacteria? Old underwear could increase your risk of developing a yeast infection or a UTI, especially if made from synthetic materials like spandex or lycra. But, even breathable cotton undies reach an expiration date.
Investing in high-quality underwear isn't just better for your health. When your underwear fits correctly, your clothes will fall better on your body. You can say goodbye to uncomfortable wedgies, panty lines, and chafing with the right bottoms.
Not only does size matter when shopping for new under, but you must also find a cut that makes you feel confident in your body. The better you feel in your skivvies, the better you'll feel in your clothes.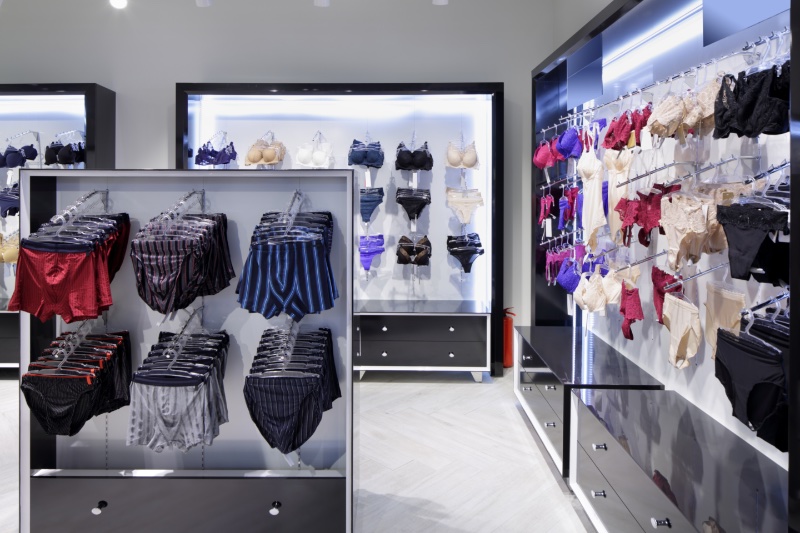 What to Look for in High-Quality Undies
You want your new panties to be:

Breathable

Form-fitting

Easy to slide on and off

Reflect your sense of style
Think about what cuts and styles the panties are that you tend to reach for when you get dressed each day. Are you a fan of a sleek thong? Do you like to lounge around in briefs? Are you most confident in a high-waisted bikini?
Where to Buy High-Quality Underwear
Maybe you have to try out a few different cuts to find what you like best. Whatever you prefer, these are the ten best places to find high-quality underwear. We've broken it down by what these brands do best, so you can shop with confidence.
Tomboy X
Sizes: XS-4XL
Known for: Boy shorts, briefs, and gender-neutral styles,
Tomboy X was founded to help people of any gender express themselves through their underwear. They feature a comfortable wedgie-proof elastic that holds everything in place without causing chafing or irritation.
Calvin Klein
Sizes: S-L
Known for: boyshorts, bikinis, and cotton underwear
Calvin Klein has been an underwear staple for years; their high-quality cotton fabric ensures the product will last multiple washes without shrinking or fraying. The breathable material keeps you cool all day long. Perfect for under a pair of jeans or to wear on their hang for a casual yet sexy look.
Parade
Sizes: XS-3XL
Known for: underwear to fit people of any size,
Parade offers an array of cuts and styles to help you find what works best on your body. Their collection celebrates uniqueness without sacrificing quality. Whether you like briefs, bikinis, or thongs, Parade has a pair of panties that can work for you.
Hanky Panky
Sizes: One size fits all (thong) XXS-XL (boyshorts and briefs)
Known for: signature lace panties and no-show thongs
Hanky Panky light and lacy underwear in a variety of colors. They won't show under a tight dress and still look sexy. They have a soft cotton lining to let your lady parts breathe. These chic panties will last you many washes and wears.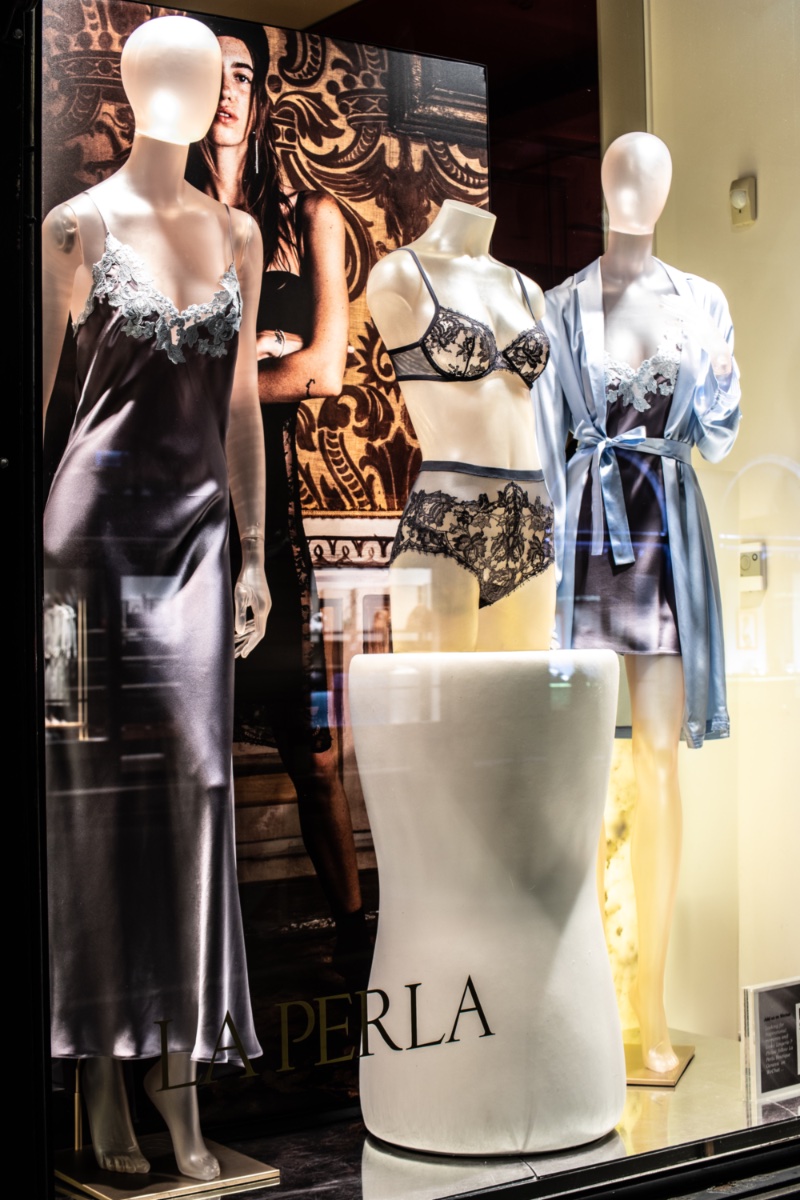 La Perla
Sizes: XS-XL
Known for: signature lingerie sets and luxury underwear
When you are looking to splurge on new underwear for a wedding or other special occasion, La Perla has the right pair for you. Romantic details like lace and embroidery give these panties a sexy feel without sacrificing comfort. They are certainly worth the investment.
Fleur du Mal
Sizes: 1-4 (traditionally S-L)
Known for: signature lingerie sets and luxury underwear
Fleur du mal believes that even though we wear it under our clothes, underwear is fashion. They seek to create beautiful pieces you will want to show off. Perfect if you're shopping for a bridal set or a special panty.
Nude Barre
Sizes: S-XL
Known for: neutral tones and no-show bottoms
Nude Barre is a black-owned business revolutionizing what nude means. They offer 12 neutral shades and a virtual shade match tool. No matter your skin tone, you'll be able to find underwear that will be invisible beneath a white dress.
Reebok
Sizes: S-XL
Known for: hipsters, moisture-wicking underwear, and athletic fits
If you live an active lifestyle buying your underwear from an athletic brand should be a no-brainer. These will keep you feeling fresh and dry whether you get in a five-mile run or just run a few errands.
Aerie
Sizes: XXS-XL
Known for: youthful and affordable underwear
AEO, or American Eagle Outfitters, started Aerie hoping to fight the unrealistic body standards many young women face. They don't retouch their photos, making it easy to imagine your body in their undies. They are comfy and stylish without breaking the bank.
Wacoal
Sizes: S-XXL
Known for: full coverage no-show, high-waisted panties
Wacoal makes the perfect panty for those days you feel a little bloated. The higher waistline will smooth out your tummy without making you uncomfortable. Even with their higher cut, they don't feel like granny panties.