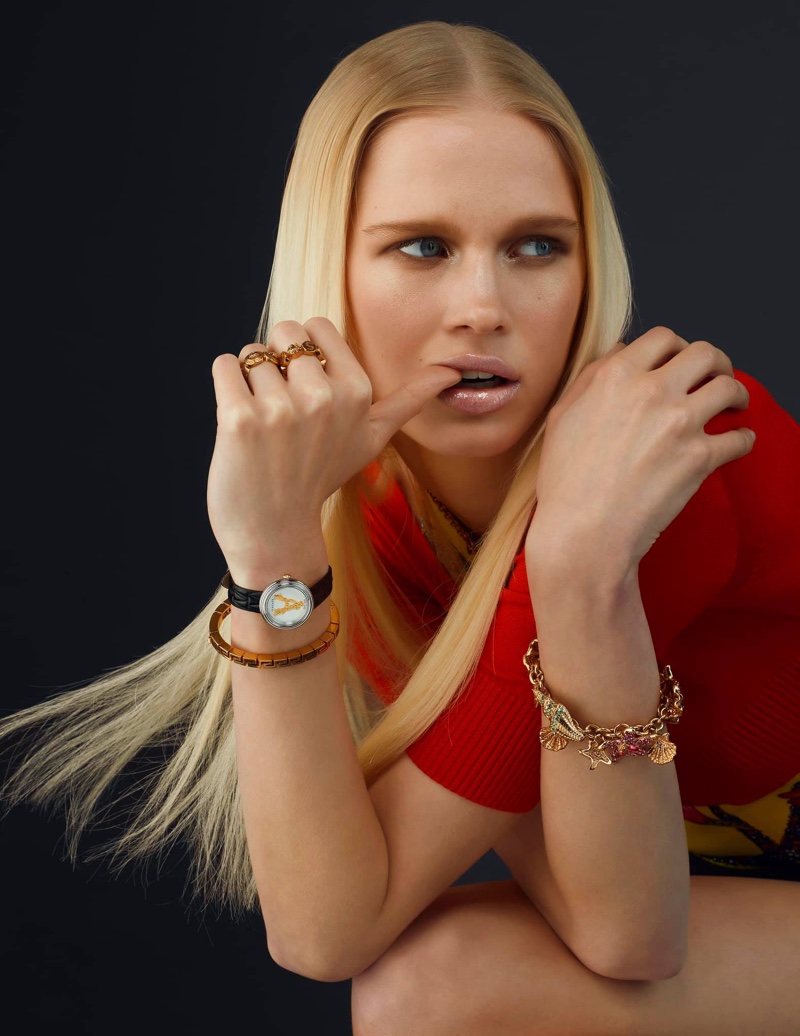 Versace Watches takes inspiration from the hourglass for its spring-summer 2021 campaign. Marrying the ancient symbol of time with modern designs, the new collection delivers sleek silhouettes. Models Fien Kloos, Simone Bricchi, and Valentin Humbroich appear in campaign images photographed by Giovanni Gastel.
Allegra Versace styles the shoot with slick hair by Alessandro Squarza and Miriam Langellotti on makeup. Besides timepieces, Versace watches get accessorized with charm bracelets, statement rings, and hair jewelry.
Related: Kerolyn Soares Poses for Versace Jeans Couture Spring 2021 Campaign
A short film set to enchanting tunes showcases styles like the Virtus and Greca in motion. "Sands, seconds, minutes, and hours are fleeting, yet the Versace watches' charm is enduring," Versace shares.
Versace Watches Spring/Summer 2021 Campaign