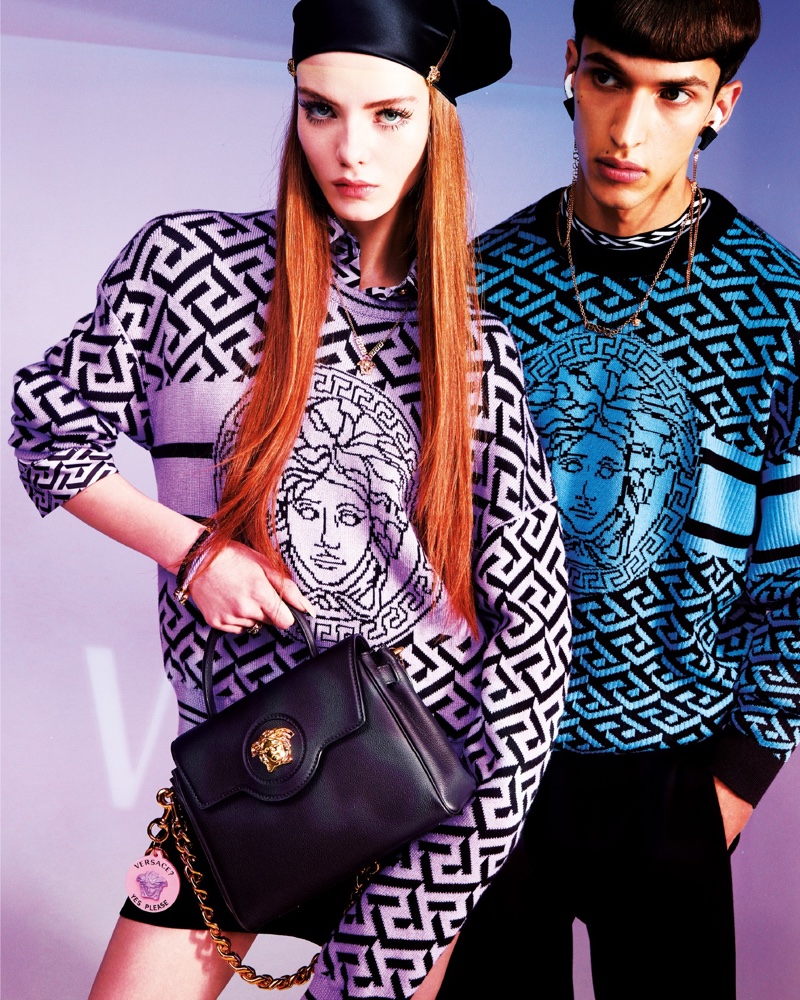 Versace looks to optimism with its resort 2022 campaign featuring colorful portraits captured by Lea Colombo. With a nod to 1970s nostalgia, the designs focus on a psychedelic palette with bright pastel shades as well as graphic patterns. The cast includes models Kiki Willems, Alyda Grace, Akon Changkou, Ryan Park, Habib Masovic, and Kelvin Adewole.
Versace Resort 2022 Campaign
Styled by Jacob K, boxy jackets, sweet mini skirts, La Greca prints, and the Medusa logo stand out in the advertisements. Models pose with La Medusa Bags in round and square silhouettes. For beauty, Lucy Bridge works on makeup for the shoot with hair by Alessandro Squarza.
Related: Atelier Versace's Fall 2021 Collection is Full of Dreamy Colors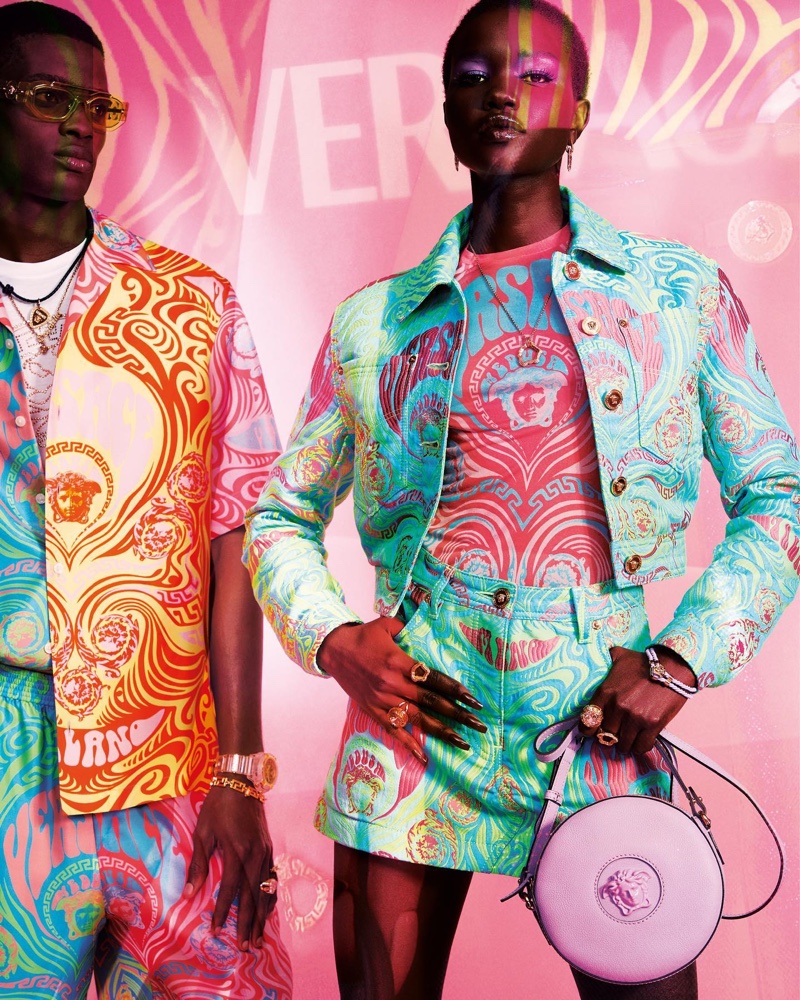 "I think there's a renewed sense of optimism right now and I wanted this collection to speak to that. This season is about having fun with fashion again and it feels right to put something positive into the world. This is what the new now looks like to me," Donatella Versace shares about resort 2022.