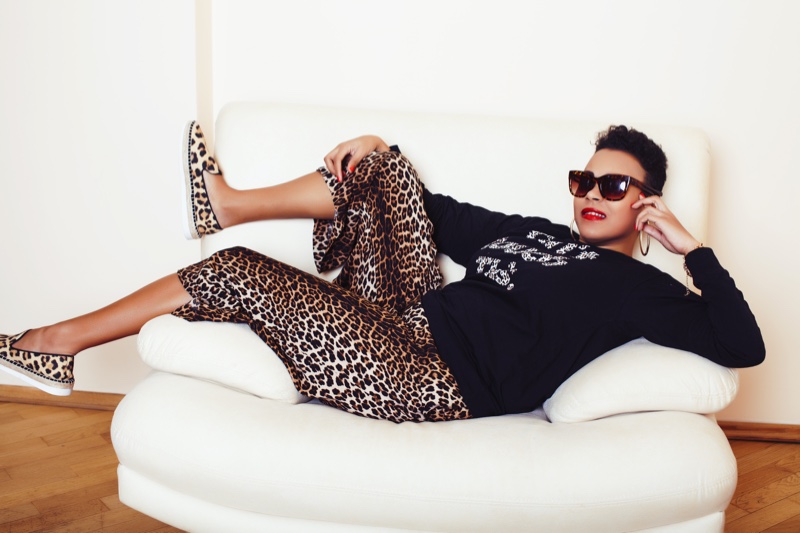 Many people can find it difficult to dress when they are plus-size. They often end up drowning in too much fabric or even wearing clothes that make them look even bigger than they are. This blog post will teach you how to choose trendy and stylish outfits for when you're plus-sized.

Fitted Clothes
One of the best ways to look trendy and stylish when you are plus-size is to wear fitted clothes. Fitted clothing can help to show off your curves and make you look slimmer. There are a variety of different types of fitted clothing that you can choose from, including dresses, skirts, trousers, and shirts. According to plus size specialists at PlusSizeZeal.com, it is important to make sure that the clothes are made from good quality fabric when choosing fitted clothing. This is because poor-quality materials can often be see-through and cling to your body, which is not very flattering. When choosing fitted styles, it is also important to choose the right size. If the clothing is too tight or too small, it will not look good. You could wear skin-tight clothing or bodycon dresses to show off your curves and make yourself appear slimmer. When wearing fitted clothes, try pairing them with other trendy pieces such as statement jackets, shoes, and bags.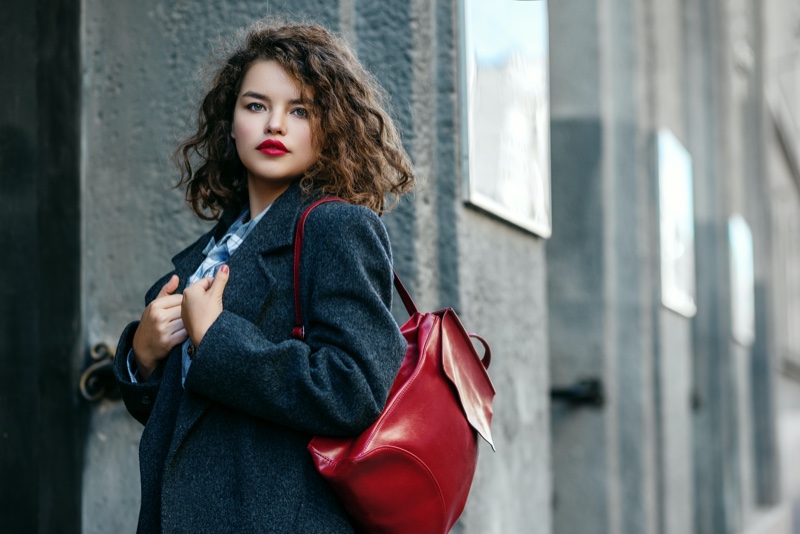 Dark Colors
Most plus-size women wear black because it looks slimmer, but there are many other great options available in the shops. Choose your favorite color that makes you feel confident. In this case, blue jeans with a white shirt would be perfect, as well as dresses or skirts in dark green, purple, or red. Experiment with different shades and styles to find what looks best on you. Just be sure not to go too bright or flashy, as it may take away from your outfit's overall effect.
Some women feel that they can never wear bright colors because it makes them look bigger than they are. However, this is not true at all. If you pair a bright color with the right accessories and clothes, your outfit will give off an eye-catching effect while making you appear leaner than before. For example, if you have a red dress, try wearing black shoes and a matching purse to create a cohesive look. Remember, it's all about balance.
Vertical Stripes and Patterns
Vertical stripes and patterns are a great way to make you look taller and thinner. They create the illusion of length, which is perfect for plus-size women. Look for vertical stripes and patterns in skirts, pants, dresses, tops, and jackets. You can even mix and match different types of stripes and patterns to create your unique look. Just be sure to keep the colors and designs in proportion with your body size and shape. Too much print or color can overwhelm your frame and make you look larger than you are.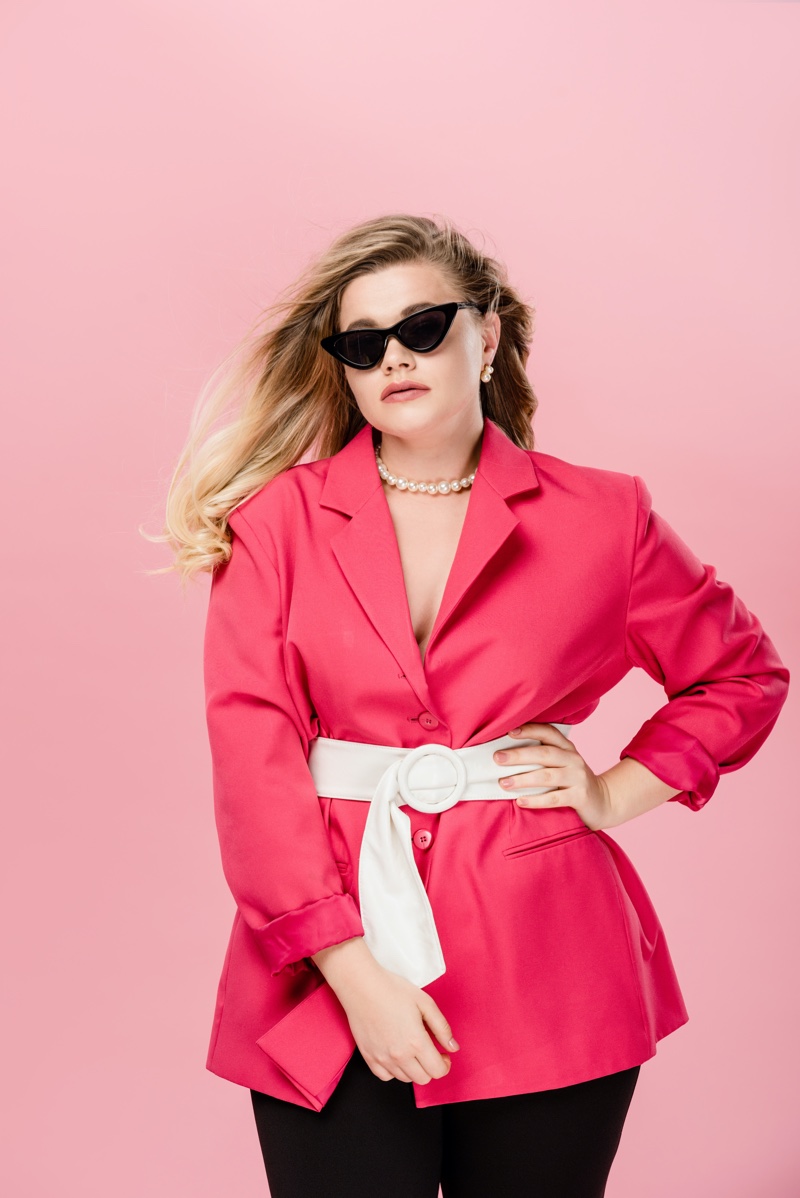 Belts
When you shop for a belt, the first thing to consider is what your size is. If you are unsure or in-between sizes, then it's best to go with larger rather than smaller as belts can be adjusted and fastened at different points along their length. Belts come in various materials, including leather, suede, and cotton webbing. They can be wide or narrow and in a variety of colors.
There is also a range of belt buckles to consider, from plain silver, gold, or brass styles to those with prints such as leopard print, zebra stripes, and so on. In terms of length, most belts will have holes punched along their entire length, which you need to use to fasten the belt around your waist. Belts are a great way to add style and flair to an outfit, but they can also be difficult for plus-size women because you need to take into account that if you buy belts that are too small, then it's not only uncomfortable but could become a health and safety issue.
Jewelry
Jewelry is a great way to add some extra flair to your outfit. Be sure to choose pieces that are in line with the current trends but also flatter your figure. Avoid oversized or chunky jewelry, as this can make you look bigger when compared to more dainty styles. Instead, opt for delicate pieces that draw attention to your best features.
If you're not sure what type of jewelry to choose, start by picking out a few statement pieces. These are pieces that make a bold statement and will stand out against the rest of your outfit. Then, compliment them with simpler pieces that still have a bit of personality. This way, you'll have a well-rounded look that's on-trend.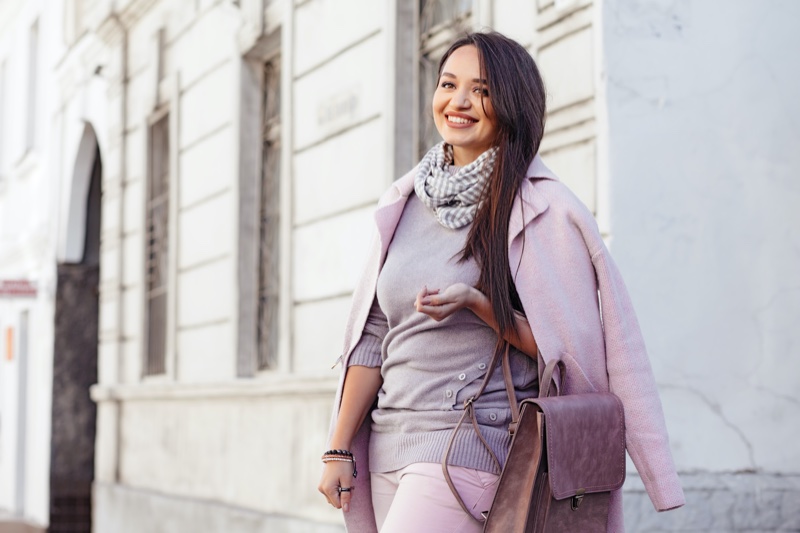 Scarves
One of the most well-known and trendy looks is to wear a scarf as an accessory. When you are plus-size, scarves can be used for many different reasons, such as: adding color to your outfit, covering up areas you may be self-conscious about, or creating new styles with accessories like belts. It's important when choosing a scarf to find one that is made well and will not fray easily. There are many different ways to wear scarves, so have fun with them. Try wrapping it around your neck several times, tying it in a knot, or even wearing it as a headband. Experiment until you find a look that you love.
When you have a plus-size body, it can be tricky to find the right clothing that makes you look good. There are so many different options in stores these days, but it can be difficult to find styles for larger women even with the progress made in size inclusivity. Therefore, it can be important to know how to style properly and look and feel your best.