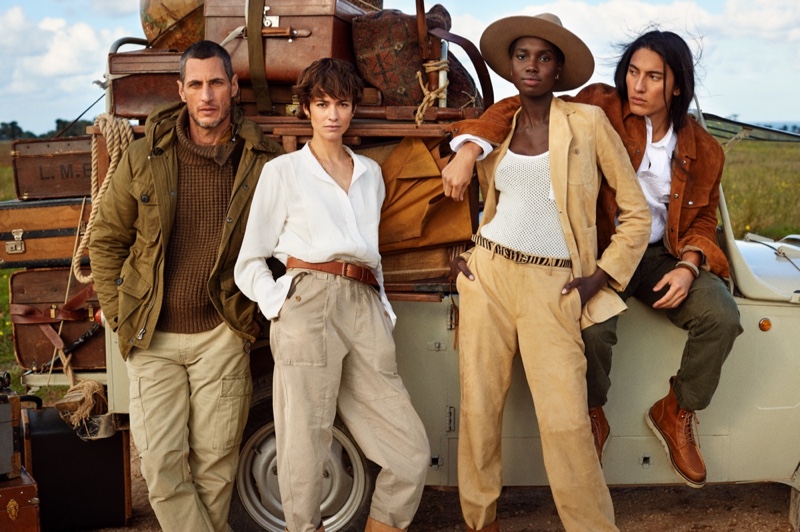 American fashion brand Banana Republic heads to the South of Italy for its spring 2022 campaign called: A Collector's Dream. Captured by Richard Phibbs, models Louise De Chevigny, Nya Gatbel, Cherokee Jack, and Axel Hermann pose in sun-drenched images. A new season features elevated essentials like printed silk dresses, cashmere knitwear, and cargo-style pants.
Banana Republic Spring 2022 Campaign
The cast gets joined by adorable pups as they pose among ancient olive orchards and historic hillside towns. Suiting styles, layered jewelry, and thin belts also stand out for the new season. The campaign also features a short film set to upbeat tunes and shows the Mediterranean setting.
Related: Louise & Nya Take a Trip to Wales for Banana Republic's Holiday 2021 Campaign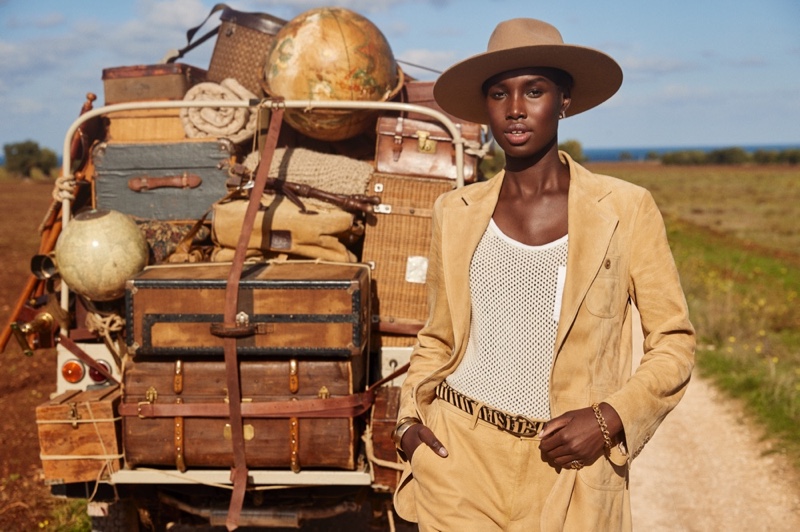 "Awaken the senses to a world of possibilities, where explorers discover the stories that become legend. It's a place where mysteries unfold and found objects become heirlooms to treasure," Banana Republic shares about its spring collection.