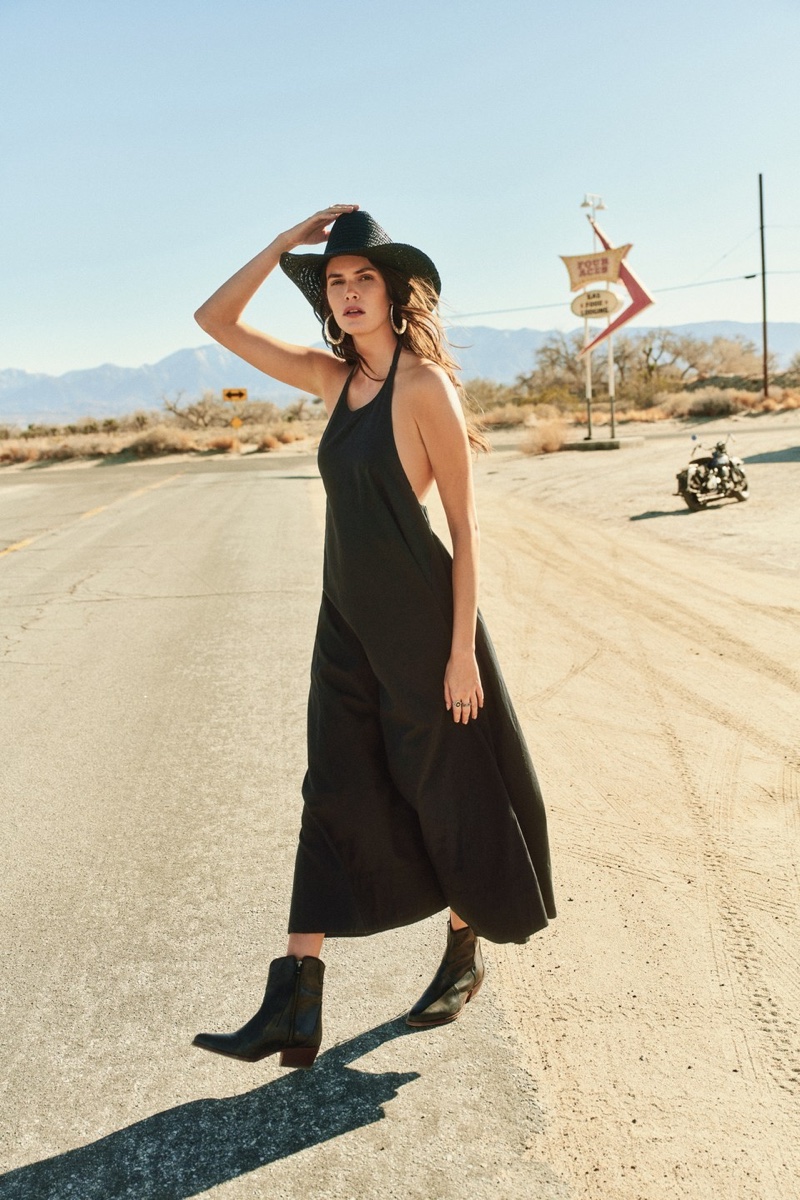 Captured by Graham Dunn (Atelier Management), model Vanessa Moody goes on a stylish road trip with Free People's May 2021 collection. The American beauty wears boho looks featuring a rock and roll edge while posing alongside a motorbike. Styled by Coryn Madley and Rooney Roark, she shows off a color palette of mostly black and white.
Related: Brooke Perry Models Relaxed Looks From Free People's May Collection
FP's in-house brands like Endless Summer, Intimately Free People, and FP Collection stand out. From denim shorts to coordinating sets and relaxed blouses, Vanessa looks ready to hit the open road. Hair and makeup artist Ericka Verrett creates her tousled waves as well as sun-kissed beauty.
Vanessa Moody by Graham Dunn for Free People