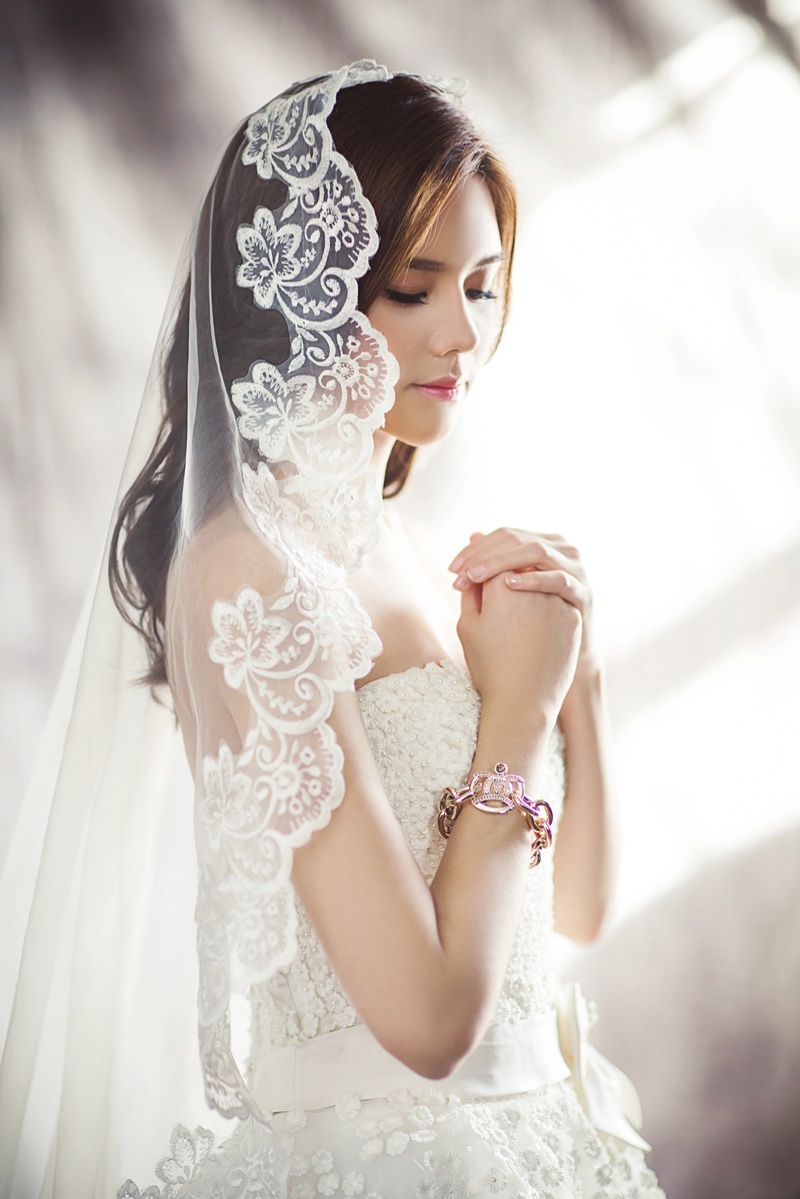 When it comes to looking for a wedding dress, we are of the opinion that it's never too early to start searching. If you are like most brides, you will want to find a wedding dress that is timeless yet modern at the same time. When we look at pictures of Kate Middleton or Grace Kelly, their wedding dresses exude classic style but remain all their own. Here we take a closer look at eight bridal trends that will be major for 2018. From two-pieces to sparkling beading, see our roundup of 2018 bridal trends below.
The Naked Dress
The first bridal trend that we will be taking a look at is the naked dress. You may think that showing skin is not appropriate for the big day, but there's nothing wrong with having a little sex appeal. Don't be afraid to wear sheer paneling or nude illusion fabric to flaunt your figure. Whether you want to show off plenty of leg or your abdomen, look for a dress that will make you feel comfortable.
Here's some advice for those who want to be sexy yet elegant. If you are showing off your torso than make sure that the bottom half of your dress is fully covered. And likewise if you prefer a sheer skirt, keep your top half covered up. Finding the perfect wedding dress is all about creating the right balance. Looking for a specific designer's wedding dress can be a hassle, but there are plenty of options out there.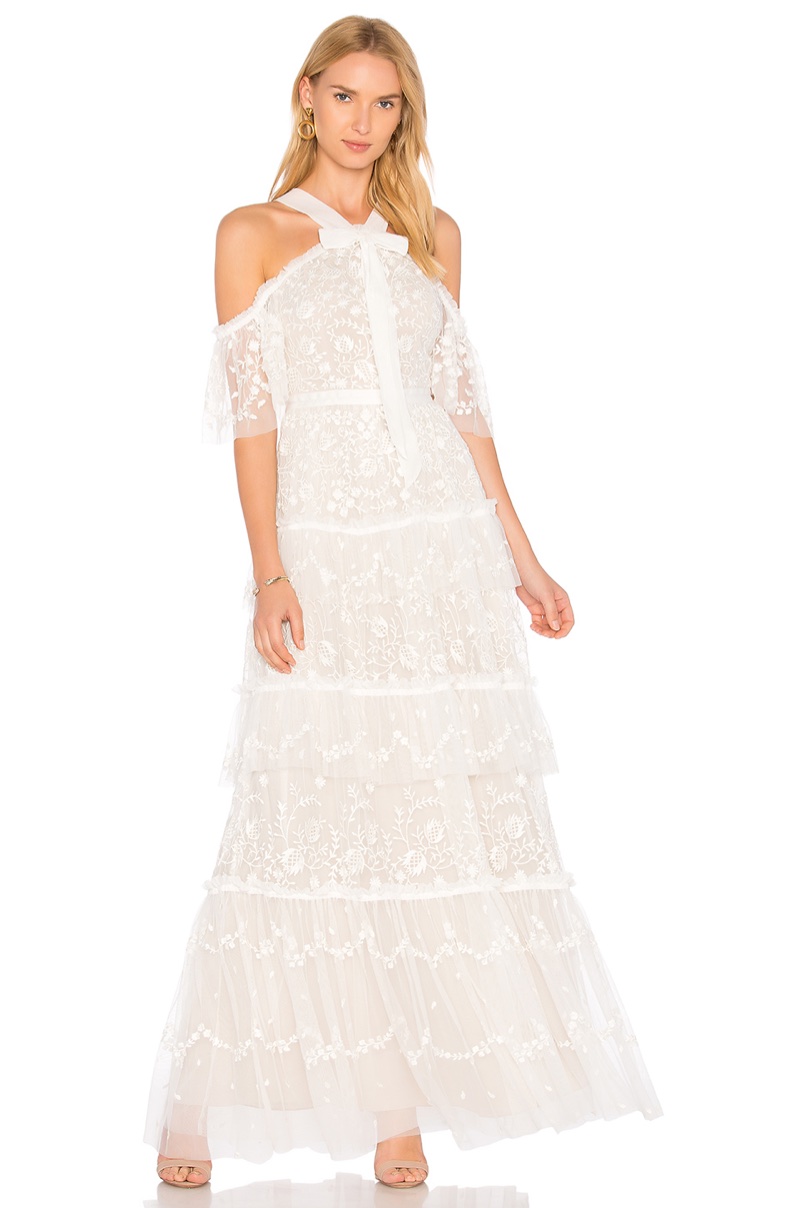 Bohemian Glam
When it comes to a girl who wants to look beautiful on her wedding day, but keep it no fuss, a bohemian inspired gown is an absolute must. Not only can you look glamorous, but you can also embrace simple silhouettes. A beautiful lace embellished gown with flutter sleeves serves as the perfect way to channel the 1970's. And if you want more playful vibes, then look for a fringe decorated style that would look gorgeous on the dance floor.
Looking for more inspiration? Embrace an off-the-shoulder silhouette with a long, column gown. It's the perfect juxtaposition of form-fitting and loose. If you are a girl looking for a more complicated silhouette, look out for ruffles. But make sure to not go for too many, you do not want to look like old drapery!
Suit Up
Let's face it. Not every bride wants to wear a dress. In that case, feel free to wear a suit. Women's suiting has seen a major resurgence in the past several years and you can fully embrace this trend at your wedding. Whether looking for a relaxed style or more form-fitting silhouette, make sure the pant suit speaks to your own personal style.
Another alternative to the classic wedding dress is a jumpsuit. The one-piece really made waves in the 1970's, but a more sleek silhouette can make it more modern. Paired with heels and a flirty hairstyle, you will look like a vision in a chic jumpsuit.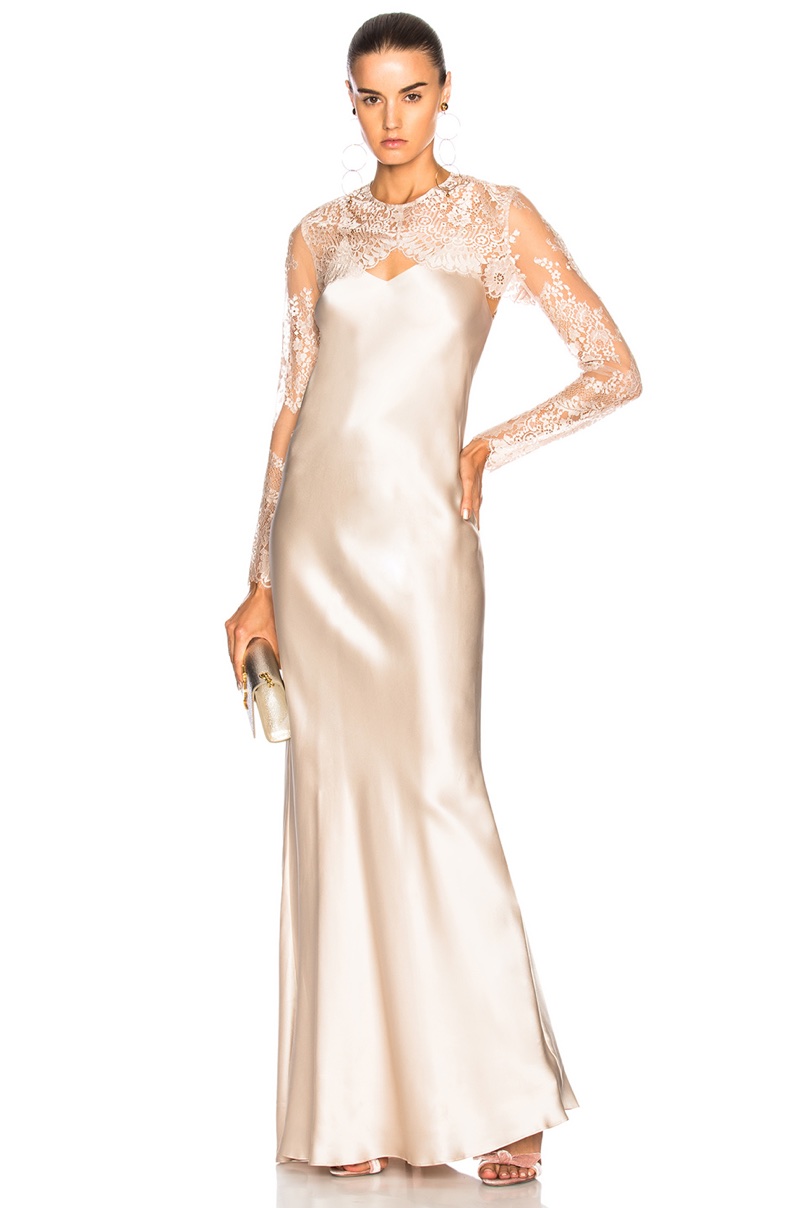 True Colors
For the longest time, white was the ideal color for a bride to wear. But girls, it's 2018! You do not have to follow the rules if you don't want to. Feel free to embrace color for your wedding day. Whether you want to look pretty in pink or gothic chic in black, we recommend embracing nontraditional colors for your wedding day. A great way to balance tradition with the modern is to wear a ombre dress which fades from your favorite color to white. Another color to look at is a beige or neutral hue for a perfectly minimal look.
High-Low Hemlines
Another trend to look at when it comes to finding for your perfect wedding dress is a high-low hemline. It is a great way to show off your legs while still wearing an elegant silhouette. Whether you want to want to wear it in lace, silk or satin, feel free to reveal some skin in this design. Wearing a high-low dress with a pair of glittering stiletto heels makes for an ultra-chic look. If you have a beach destination wedding, you can wear this silhouette to channel a simply glamorous look.
Vintage Dress
When you want to look unique at your wedding, but without breaking the bank, we recommend wearing a vintage dress. Whether you want to look online, go to a vintage boutique or repurpose from a family member, vintage is the way to go. Do not be afraid to alter a previously worn dress as styles can change.
You do not want to look stuck in the 1980's with puffed sleeves or overly covered up in a 40's style. Make sure that when wearing a vintage wedding dress, make it modern and all your own. Accessorize with current jewelry and shoes for a chicly updated look.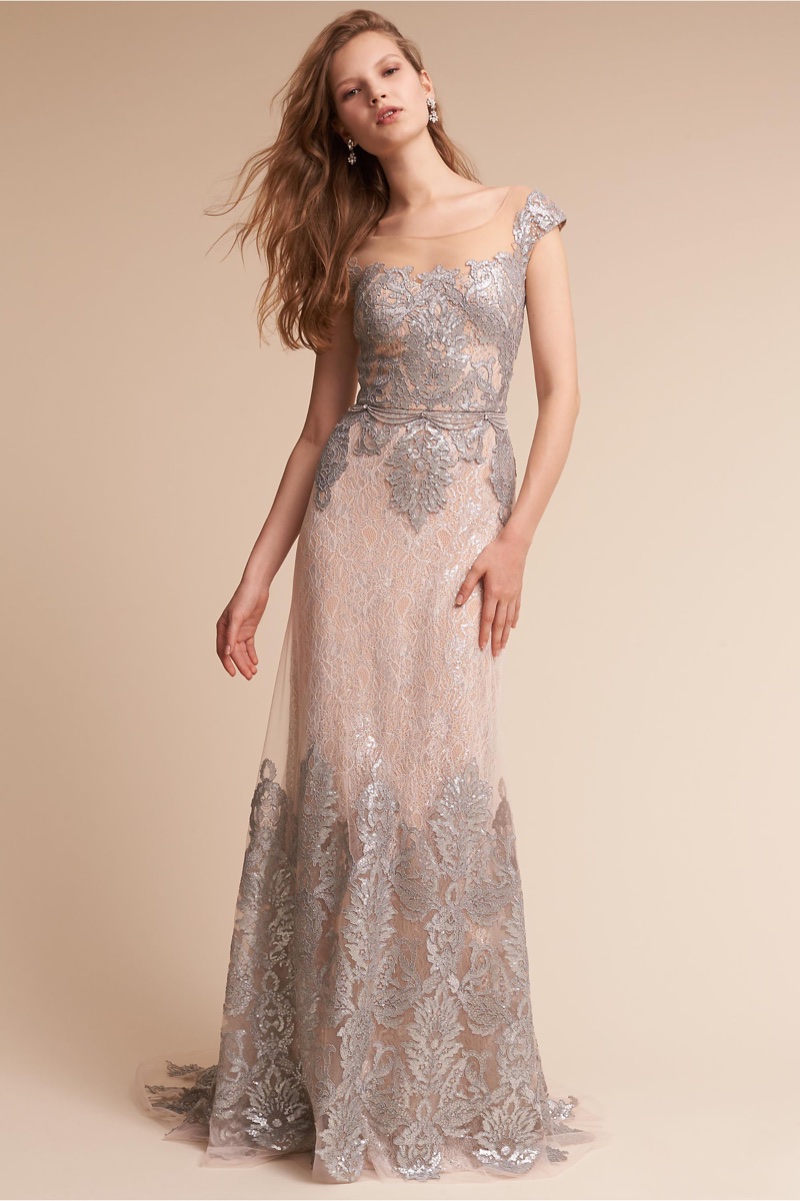 Shine Time
If you are a bride who wants to turn up the shine factor, a gown embellished with unique beading or crystals can be quite impressive. As far as wearing traditional white, you can still wear timeless ivory with some glitter accents. Feel free to wear a sparkling dress in a silver or gold shade. Sequins covering tiered layers or beading at the bodice will add that daring embellishment to make your wedding dress beyond unique.
And if you are a girl who wants to buck tradition, feel free to wear a gown that comes in a beige or light pink hue. When paired with sparkling sequins or embroidered beading, your dress can really be the center piece of the ceremony.
Two Piece Look
The last bridal trend we are focusing on is the two-piece bridal look. Mix and match with a dreamy top as well as a floaty skirt to bring a more relaxed take to your typical wedding dress. A two piece bridal look is ideal for a destination beach wedding or outdoor ceremony.
We think a lace top paired with a flowing skirt makes for a super dreamy ensemble. And if you want to show a bit of skin, don't be afraid to wear a short skirt or cropped top. We recommend using balance though. If your top is short, wear a long skirt. And remember to do the opposite with a short skirt.