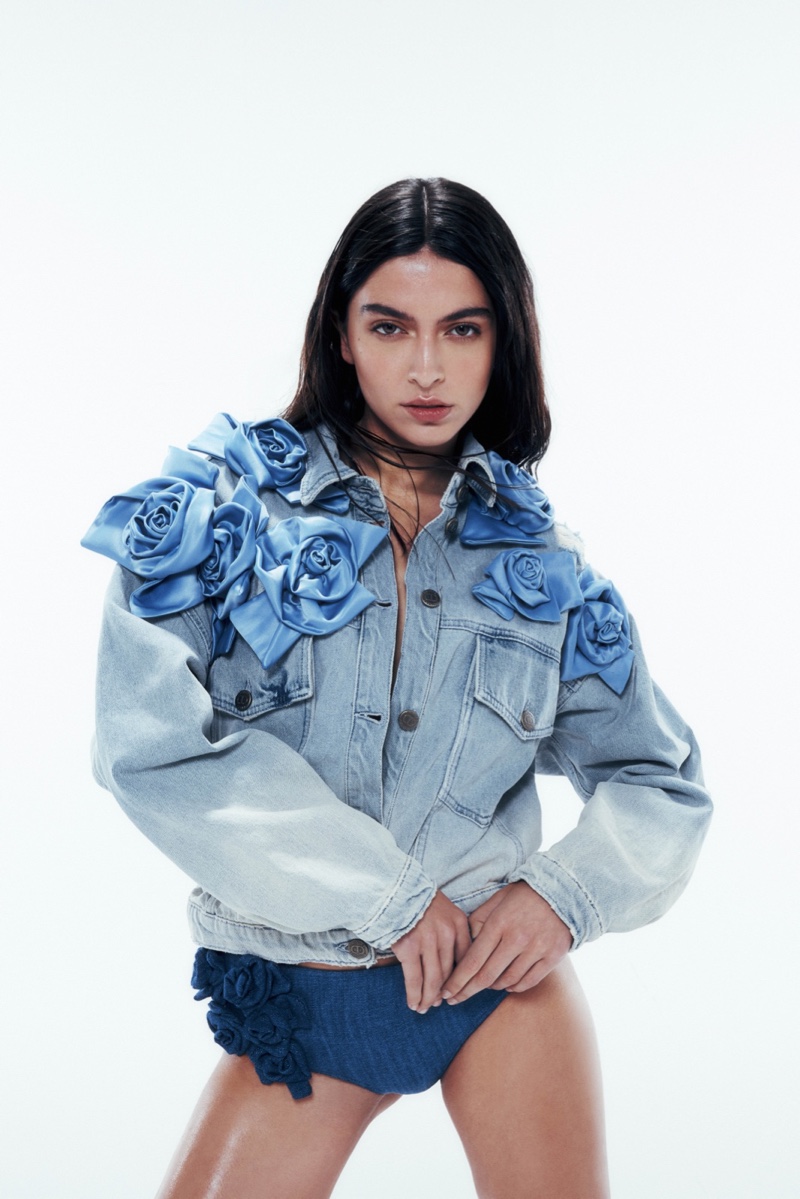 Italian fashion label Twinset introduces the Upcycling collection called Denim Green Couture, merging resource optimization with innovative design. Embracing garments from the past, the collection undergoes artistic reinterpretation, breathing new life into these pieces.
Twinset Denim Green Couture Upcycling Collection
Model Lucia Rivera fronts the Twinset Denim Green Couture campaign wearing embellished styles. Twinset's skilled embroiderers transform denim, adding artisanal touches. Previously, the brand worked with actress Sienna Miller, who fronted the spring 2023 campaign.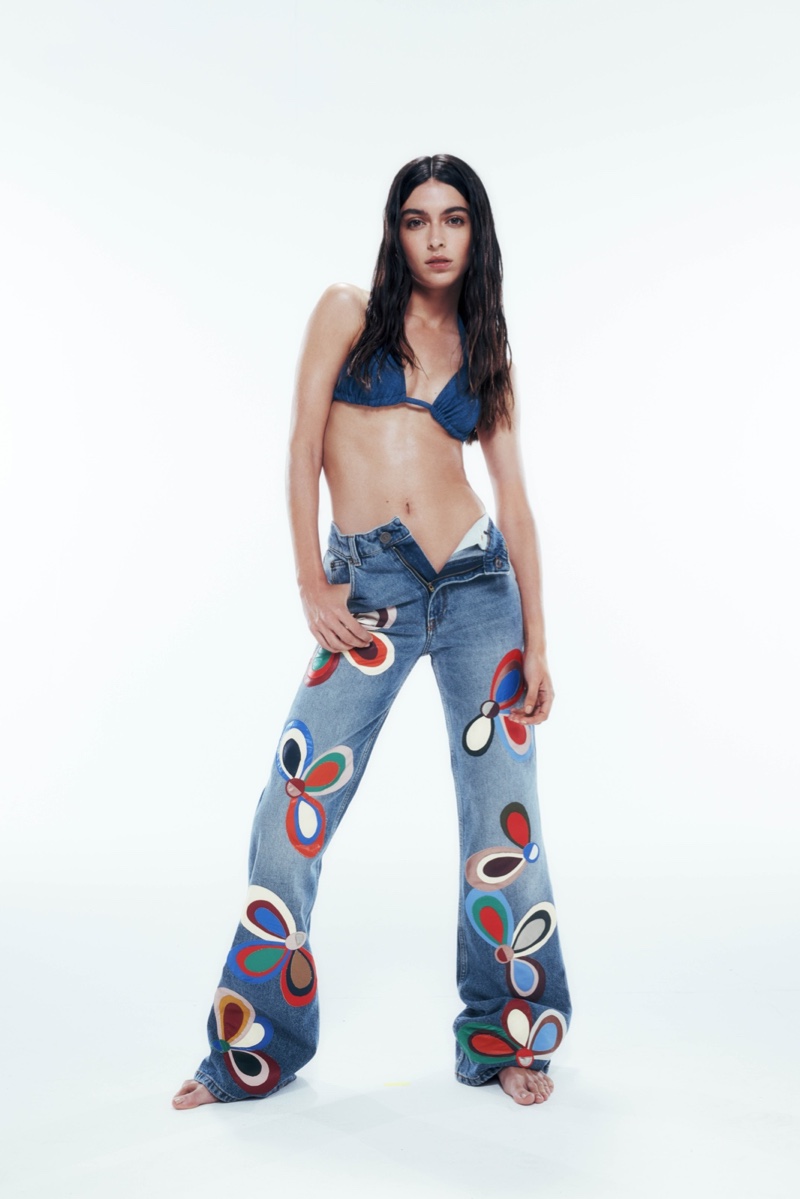 Jackets bloom with satin roses, while vests showcase vibrant flower inserts. Embroidered skirts and jeans dazzle with floral motifs, micro beads, and crystals, creating a captivating blend of romance and color. In images, Lucia poses against a stark studio backdrop, embracing a wardrobe of distressed denim, flared jeans, and frayed edges.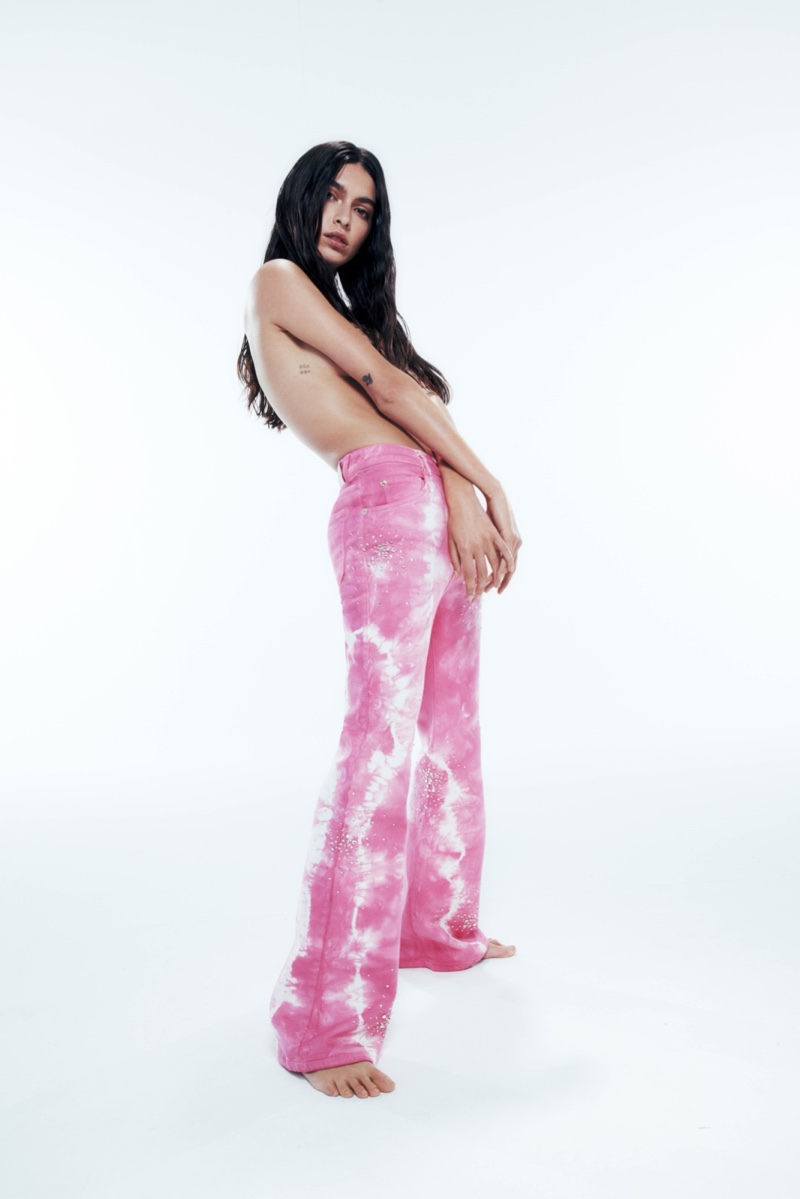 Sustainability remains a focal point throughout. The limited edition of 150 pieces retains original labels, while recycled paper replaces external labels. Cotton denim fabric, eucalyptus fiber cellulose, starch, and treated water form a cohesive mixture, applied using conveyor rollers. For more jeans styles, check out Zara's denim arrivals.