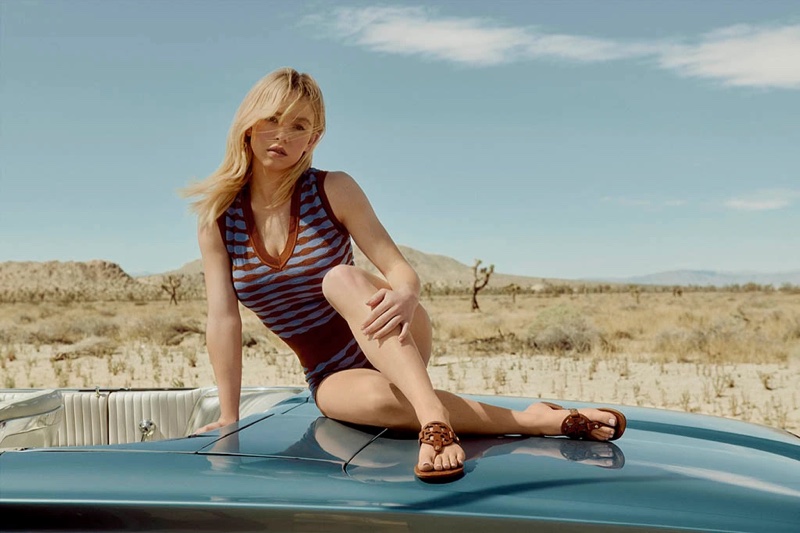 American fashion label Tory Burch has enlisted Sydney Sweeney as its new brand ambassador. For the actress' first campaign, she shows off the Miller sandal for summer 2022. Charlotte Wales is the photographer who captured the blonde posing in an open convertible when driving out on the open road.
Tory Burch Miller Sandal 2022 Campaign
The fact that Sydney Sweeney restores and collects vintage automobiles is a facet of her personality that is not widely known. The 'White Lotus' star can be seen wearing, in addition to the Miller sandal, pastel dresses, wide-leg pants, and cut-off shorts. The footwear is offered in a leather finish in addition to a plush memory foam option.
Related: Sydney Sweeney Wows in Hawaii for Jacquemus Photos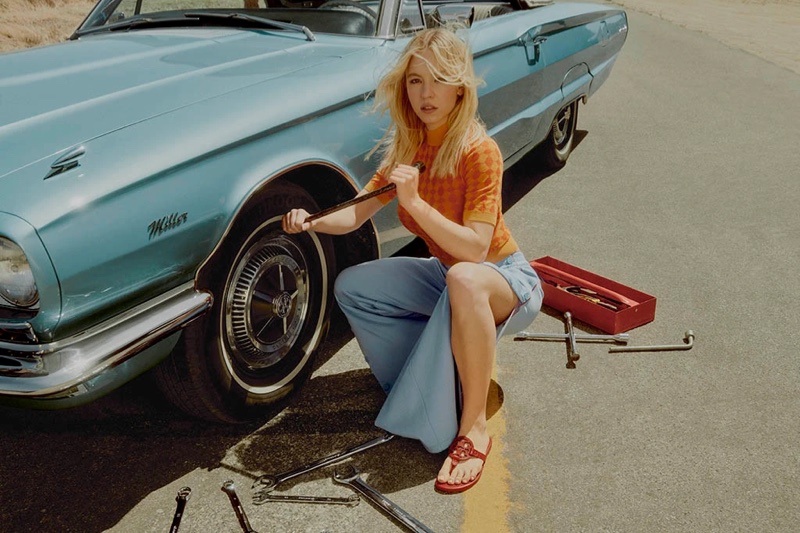 "I'm so excited to partner with Tory Burch as her brand ambassador," Sweeney shares. "I've been a fan of her clothing and accessories for years, and I admire her tireless work to support women. I'm inspired not only by Tory's vision and the business she has built, but also by her kindness and philanthropy. I am so looking forward to the beautiful partnership and meaningful conversations to come."

Sydney Sweeney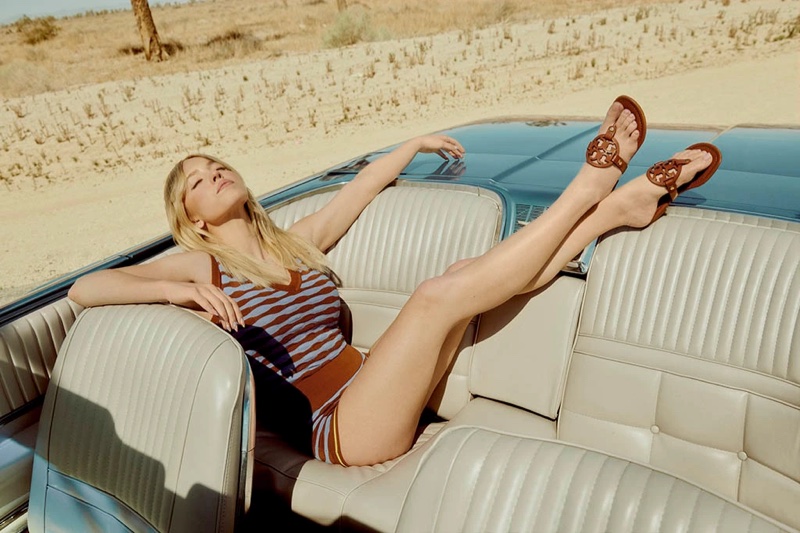 Orange, brown, white, and metallic are some of the available colors. In a short film also directed by Wales, Sydney Sweeny takes a ride in the various styles set to an upbeat tune. The actress also stops to repair her car, fashionably, of course.