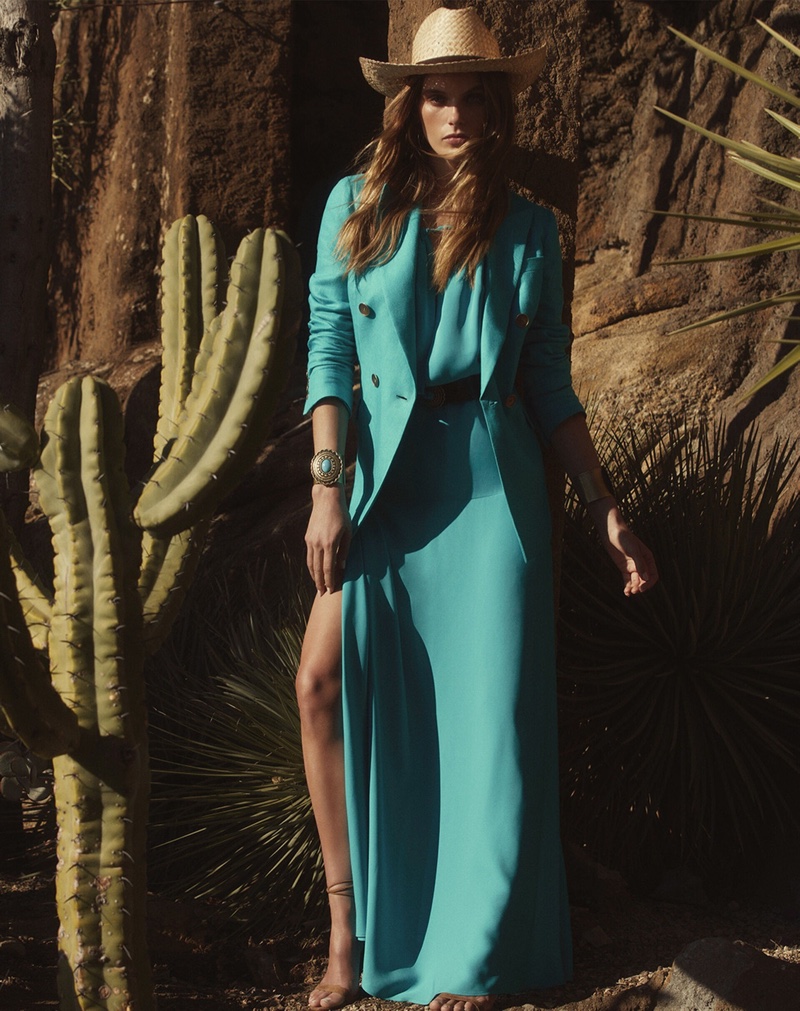 The spring-summer 2022 campaign for the Italian fashion brand Luisa Spagnoli takes inspiration from the American West. A series of photographs featuring leading face Madison Headrick are displayed against a backdrop of a desert landscape. The blonde beauty poses for images taken by Alvaro Beamud Cortes, showing tailored jackets paired with romantic dresses.
Luisa Spagnoli Spring/Summer 2022 Campaign
It should go without saying that turquoise jewelry and a western hat are essential components of any cowgirl look. In one of the photographs, Madison Headrick is wearing a Luisa Spagnoli teal blazer with a long dress with a side slit. In another picture, she can be seen modeling a sweater with fringed embellishments and high-waisted trousers.
Related: Madison Headrick Goes Poolside in Jimmy Choo Summer 2022 Campaign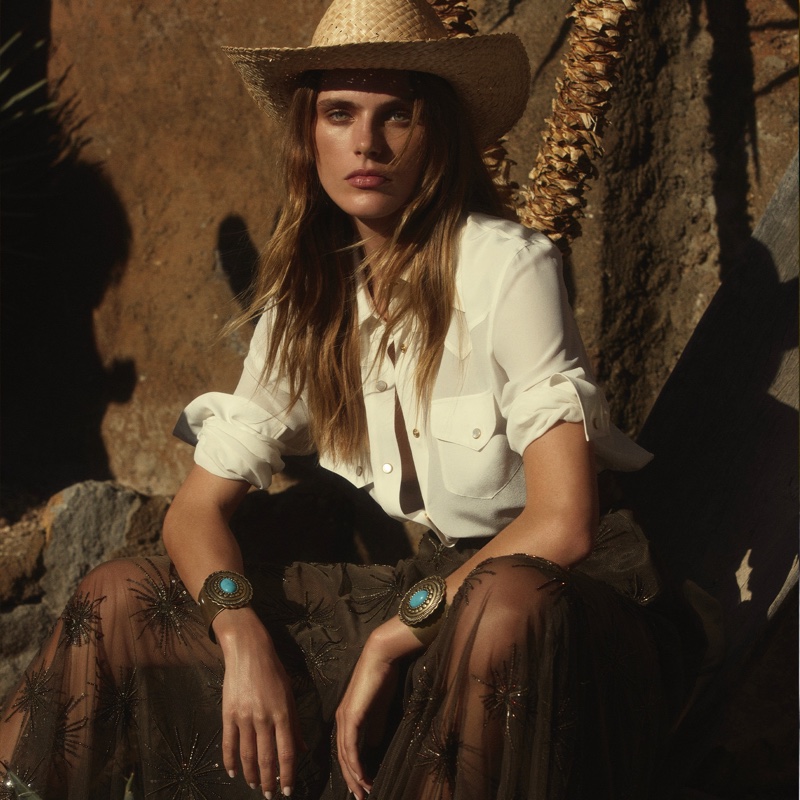 She looks lovely in a pink gingham maxi dress and a coverup that matches for another key look. A short film that goes along with the images shows Madison Headrick making her way through rows of cacti with a seaside escape in view.