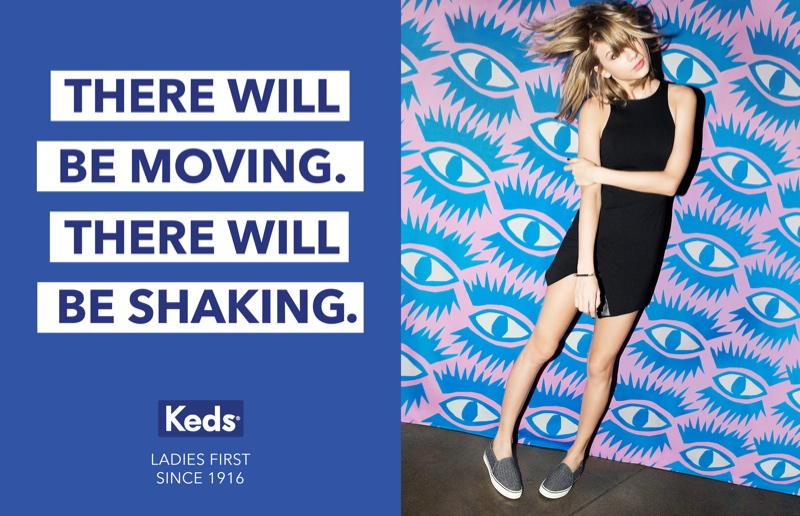 With a partnership of over three years, Keds features Taylor Swift as the face of its fall-winter 2015 campaign. The advertisements, called 'Ladies First'. juxtapose images of Taylor along with slogans including all dressed up with everywhere to go and there will be moving.
Related: Taylor Swift Brings Andreja Pejic on Stage
"Keds was originally created in 1916 to provide ladies with accessible, fashionable footwear to allow them to be who they wanted to be, and go where they wanted to go. Ladies First is a celebration of amazing women like Taylor Swift who are blazing new trails every day. From CEOing to BFFing, these ladies are doing it all," says Jonah Bloom, Co-President NY, Co-Chief Strategy Officer, kbs+.