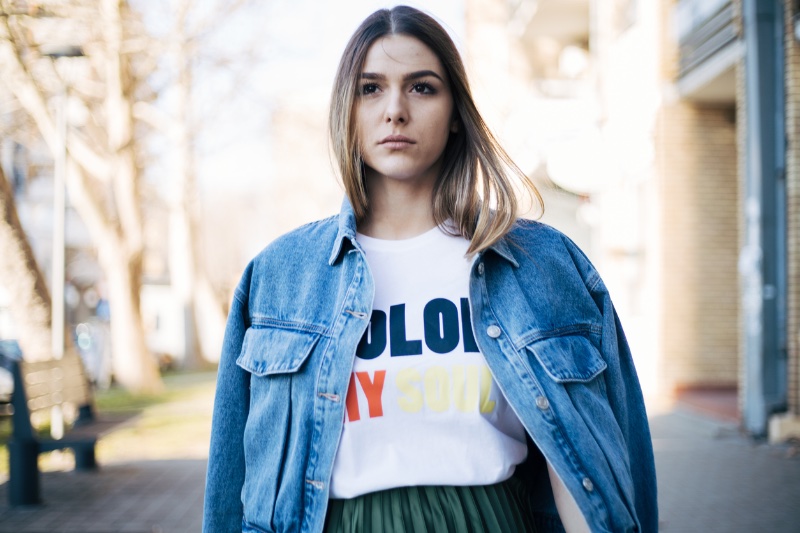 T-shirts, the epitome of effortless style, have remained a staple in fashion for generations. These simple yet versatile garments enter our focus with the latest t-shirt trends—offering endless opportunities for personal expression and customization, making them a beloved choice for fashion enthusiasts everywhere.
Enter the world of custom printing, where the sky's the limit for T-shirt designs. The possibilities for T-shirt customization are endless, from favorite slogans to supporting your favorite sports teams or causes.
However, investing in high-quality pieces and partnering with a reliable printing company is essential to elevate your T-shirt game truly. These companies offer custom products that effectively communicate your message, maintain legibility, and boast eye-catching hues.
2023 T-Shirt Trends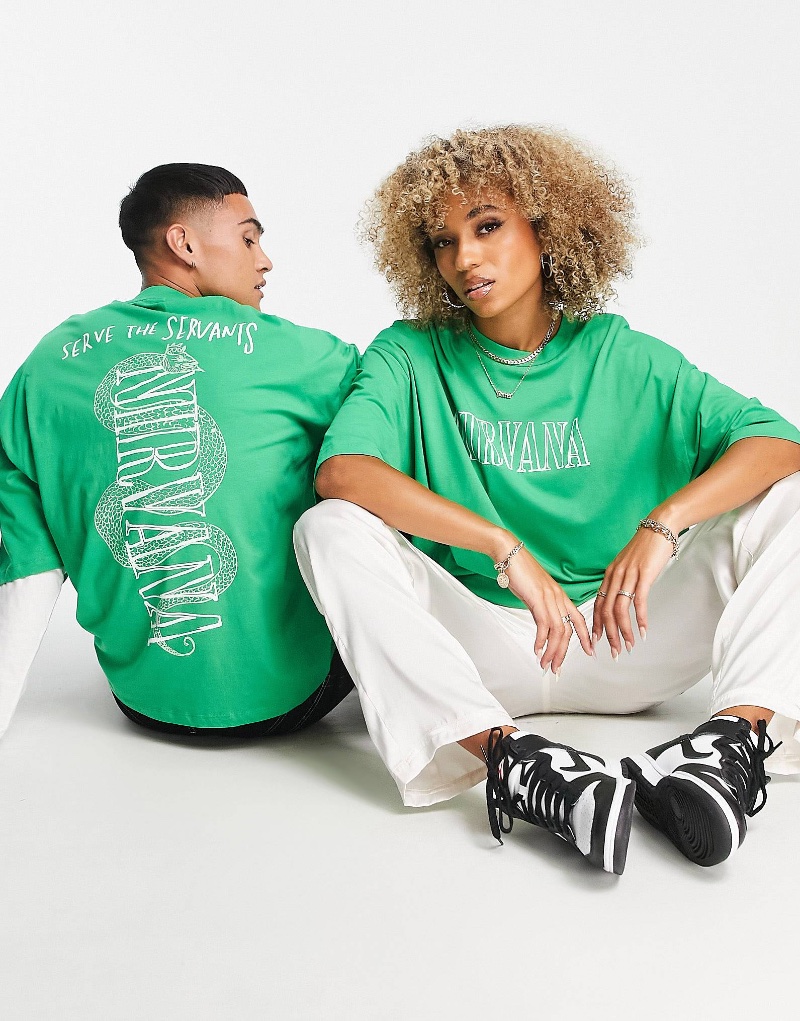 As we enter 2023, the T-shirt trend horizon is shimmering with endless inspiration and creativity. As a trendsetting individual, it's crucial to stay ahead of the curve and be aware of the latest styles that are taking the world by storm. These ten T-shirt trends are set to reign supreme in the fashion arena, offering many options to craft your custom tee with a touch of chic and sophistication:
1. Bold Statements
Expressive individuality is making a statement in 2023 with a bold approach to conveying personal beliefs and opinions. As a true style icon, you can curate a signature look that speaks to your convictions and passions, such as women's rights or safeguarding our planet.
Design is critical, as each carefully crafted graphic must pack a punch, clearly communicating your message at a glance. Harmonizing text and color with effortless elegance, your statement T-shirt will instantly translate your unwavering stance to the world.
2. Animal Illustrations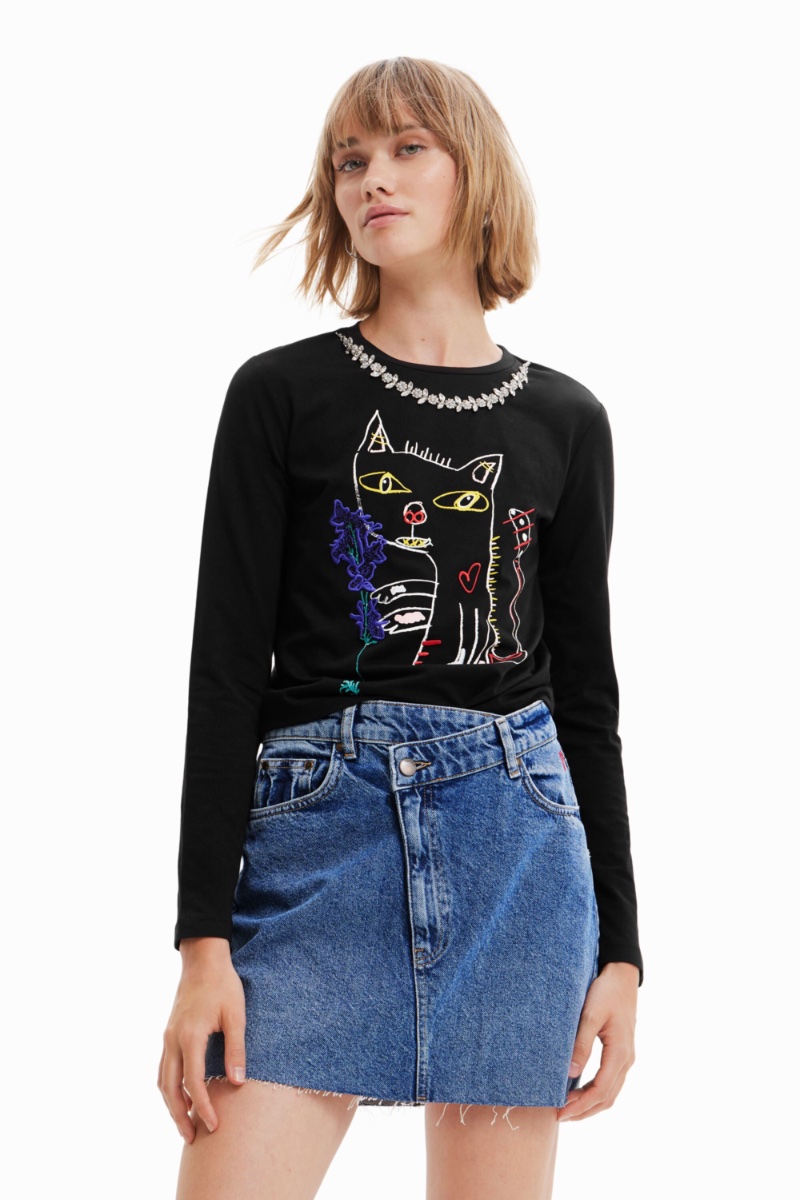 Animal illustrations are making a roaring comeback in 2023 as fashion-forward individuals pay homage to their beloved creatures. These trendsetters are no longer content with ready-made graphics and opt for a personalized touch featuring a cherished pet's portrait on their T-shirt.
It's a chic and charming way to show love to your furry friend, with a touch of whimsy and a nod to the animal kingdom's enduring allure. So, let your fashion speak to your love for animals and embrace the trend with unbridled enthusiasm.
3. Nature-Inspired Designs
As the world continues to awaken to the dire reality of climate change, the call to conserve our precious environment only grows stronger. This year, the fashion industry is taking note and putting Mother Nature front and center in the latest sartorial trends.
From graphic tees emblazoned with verdant landscapes and majestic mountains to statement pieces featuring bold text and imagery of trees, the message is clear: nature is in, and it's here to stay. So why not make your voice heard and support the cause with your wardrobe?
Elevate your look and be an advocate for our planet in style. With these earth-conscious fashion choices, you'll be sending a message that's both chic and impactful. Join the movement and embrace the beauty of the natural world in all its forms.
4. Handwritten Motifs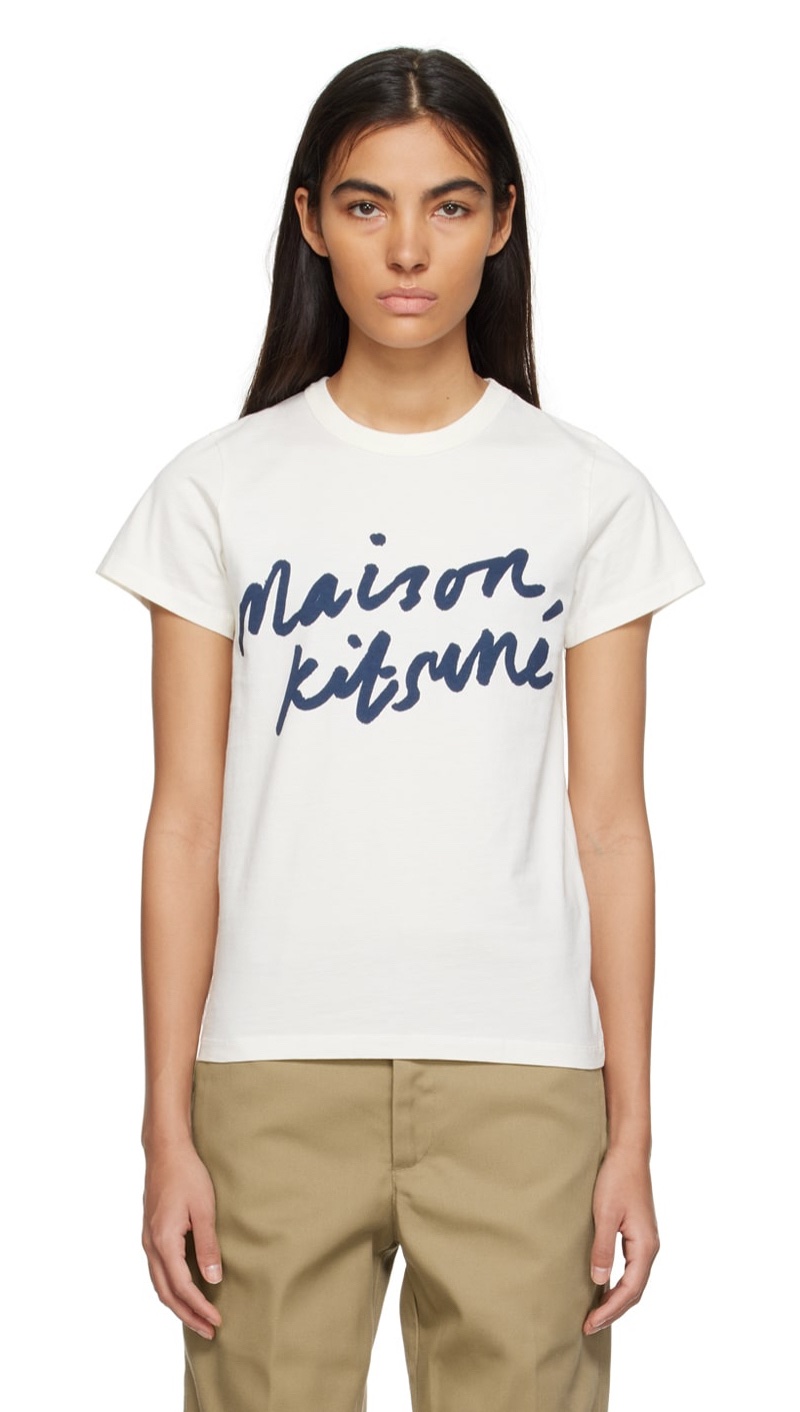 Express yourself with your T-shirts. Hand-designing them is a chic and effortless way to showcase your personality. Whether emblazoning your tops with sassy slogans or adorning them with playful doodles, the options for expressing yourself through your T-shirt design are endless. So go ahead, unleash your creativity, and flaunt your individuality through your fashion choices.
5. Books en Vogue
For the literary lovers out there, there's a trend made just for you! Why not pay homage to your favorite tomes by turning their covers into wearable works of art? Adorn your T-shirts with the iconic covers of your beloved books, and let your passion for literature shine through.
And if you're a true bibliophile, why not show your support for your local library by sporting a custom T-shirt with its emblem? Or, make a fashion statement by wearing memorable quotes from your favorite books for all to see. Bookworms unite; your style has never looked smarter.
6. Tie-dye Patterns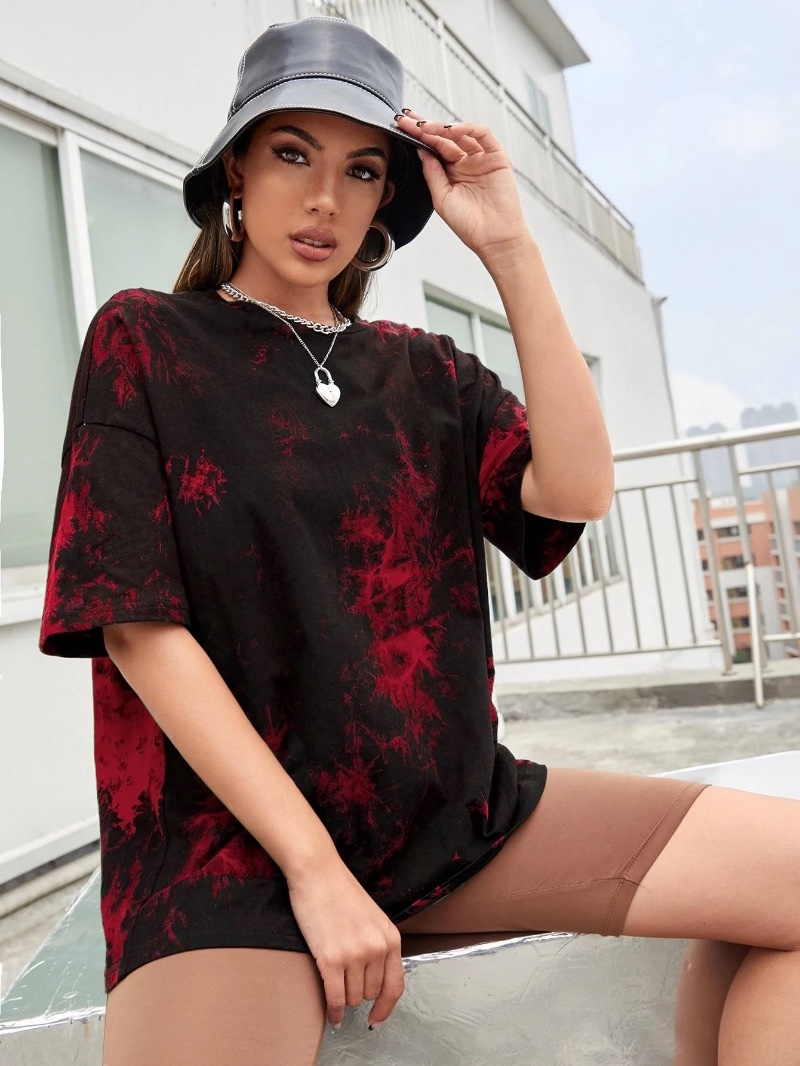 The Y2K era is back, and with it comes the revival of the beloved tie-dye trend. Get ready to bask in a spectrum of bright and bold hues as tie-dye patterns make a stylish comeback. The beauty of this trend lies in its DIY appeal—channel your inner artist and try tie-dyeing at home to create truly one-of-a-kind designs.
But beware, with bold and sometimes quirky patterns, styling tie-dye can be a delicate dance. To ensure a fashion-forward look, steer clear of pairing tie-dye with contrasting patterns, and let the brilliant tie-dye design take center stage. Shine in this stunning trend.
7. Chaotic Typography
This bold and daring typographical trend perfectly captures the chaos of our times. Say goodbye to mundane printed designs and embrace the playful nature of typography chaos, where the arrangement of letters takes center stage. Experiment with word syntax, twisting and turning letters to evoke a feeling of unpredictability and rebellion.
8. Waves of Textual Wonder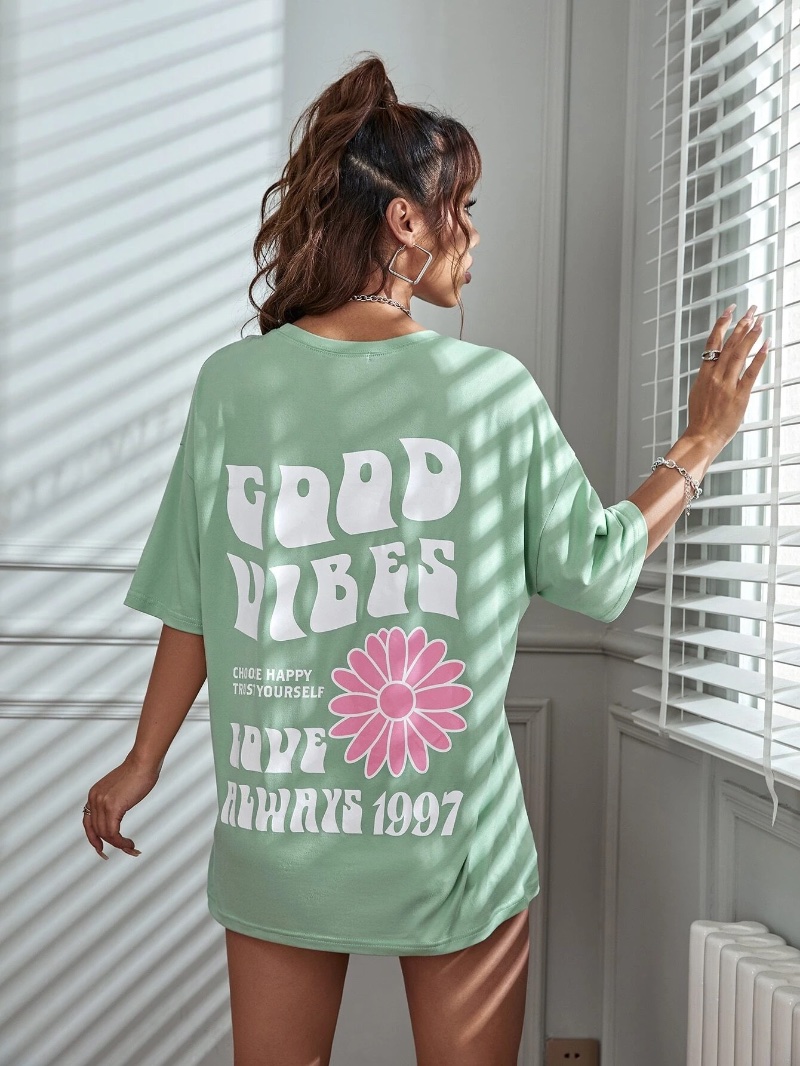 Embrace the vintage vibe of the psychedelic sixties with the wavy-wording trend. This modern take on the classic design is all about playing with words and making the text the focal point. Create a lasting impression with bold lettering, intentionally skewed alignment, and electrifying hues. Elevate your style with playful floral accents and bring a whimsy to your wardrobe.
9. Creative Illustrations: Cartoons & Comics
Stand out with your fashion choices by showcasing your love for the whimsical world of cartoons and comics. Adorn your T-shirt with illustrations of your favorite characters, and watch as they become the center of attention. Consider commissioning an artist to bring your vision to life with intricate designs for a truly unique touch.
10. Retrofuturism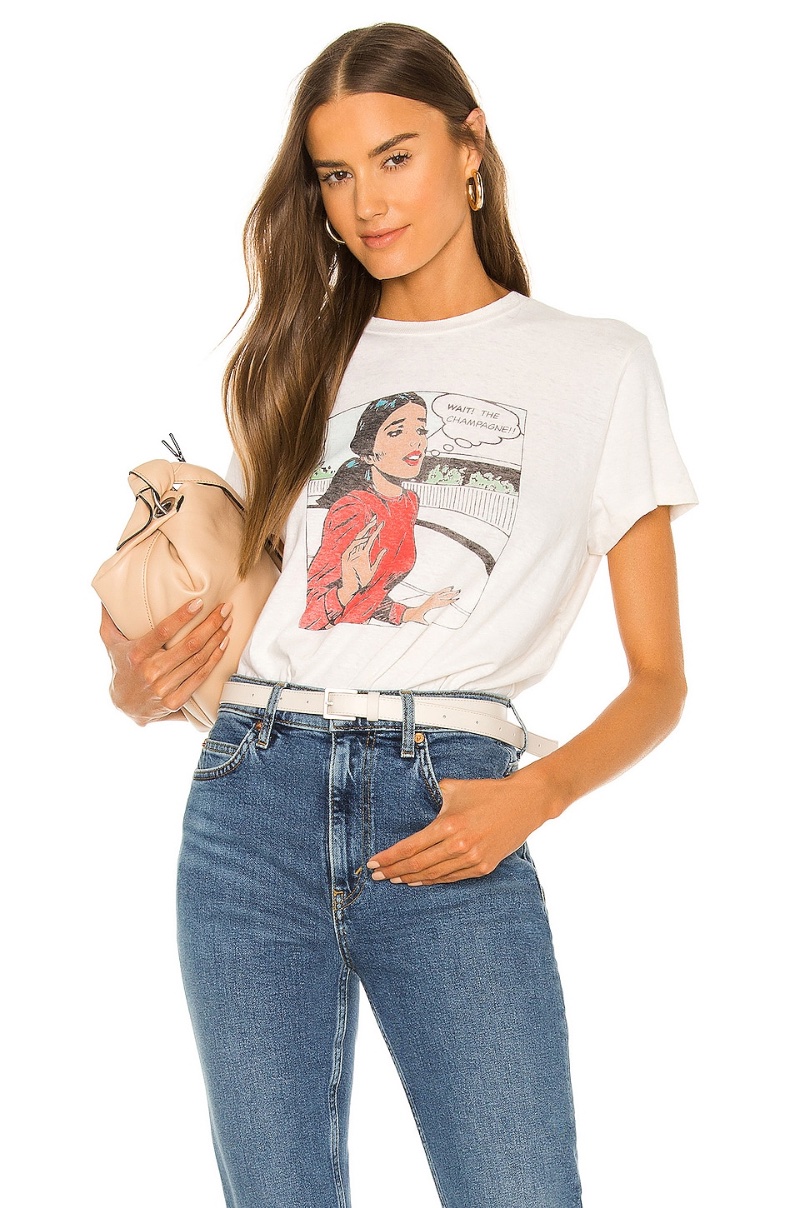 The future is now, and it's all about embracing new technology and the world's wonders. With a nod to the past, retrofuturism brings back memories of historical events and combines them with the sleek, modern aesthetic of today. Showcase your appreciation for this forward-thinking style by wearing a T-shirt featuring a nostalgic twist on the future.
Final Words
T-shirts are the perfect canvas to express your individuality through fashion. Whether you prefer bold graphics, witty typography, or whimsical illustrations, the possibilities for creating a unique look are endless. So go ahead and play with patterns, colors, and textures—you'll be sure to make a statement no matter what. Get ready to show off your fashion prowess with these ten t-shirt trends!