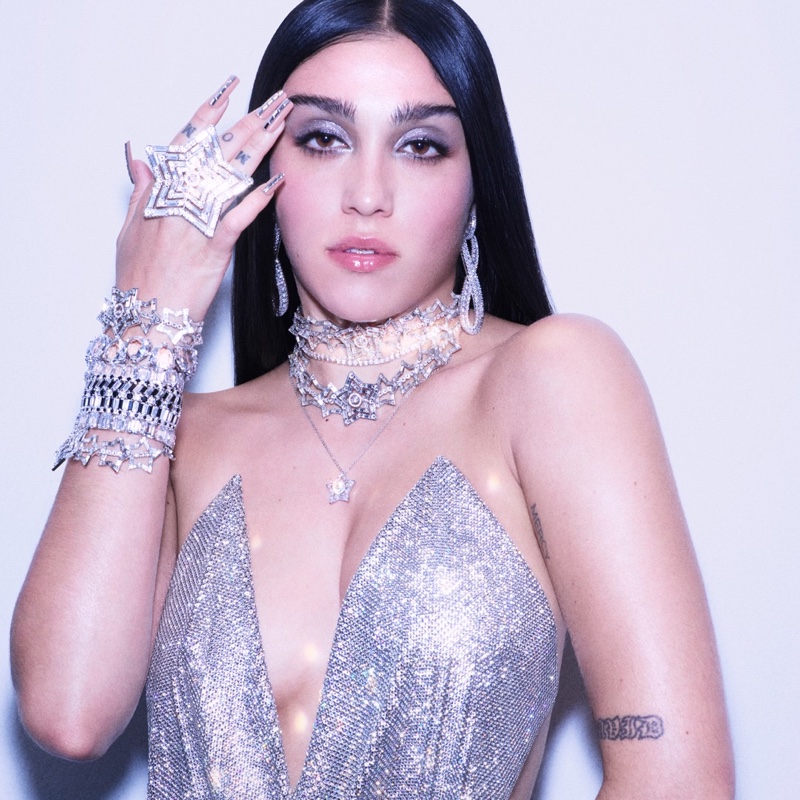 Creative director Giovanna Engelbert unveils Swarovski Collection II, including dazzling jewelry. A campaign taps rising stars and established names like Shalom Harlow, Lourdes Leon, Adwoa Aboah, the Bloom Twins, Fadhi Mohamed, Sharon Alexie, Kayako Higuchi, and Jits Bootsma. Photographed by Mikael Jansson, the polished studio images focus on three distinct sections: color, bohemia, and crystal rock. 
Gabriella Karefa-Johnson styles the shoot with hair by Cindia Harvey and makeup by Mark Carrasquillo. "Collection II serves up a playfully irreverent take on modern culture, a candy shop style celebration of bright color, intricate cuts and self-expression. Dive in – everyone's invited," Swarovski shares.
Related: Georgina, Jana, Nour Get to Work in Swarovski Collection I Jewelry
"In this collection I wanted to dive deeper into a love affair with Austrian arts and crafts, notably the influences of the Wiener Werkstätte and Gustav Klimt, while bringing in a modernity to the organic ways shape and form can be represented within their tradition," Giovanna Engelbert says in a press release.
Swarovski Collection II Campaign