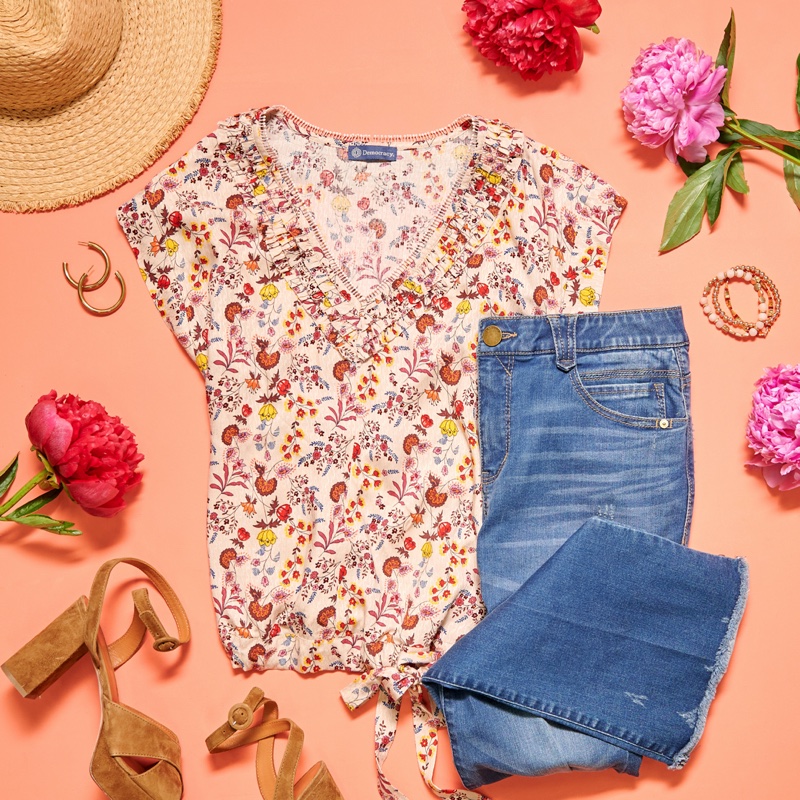 We made it through another winter, ladies! It's time to tuck away the big winter coats and snow boots in exchange for cropped jeans and lightweight tops. Are you ready for the warmer, sunnier days of spring?
More importantly, is your wardrobe ready? The more time you spend creating a stylish spring wardrobe now, the less time you'll spend searching through your closet to figure out what to wear throughout the season.
Make high-quality staples, like tees and jegging jeans, the foundation of your favorite spring looks. Then, add a few trendy pieces, such as embroidered tops and flare jeans, to make every outfit your own.
For a well-rounded collection, choose a variety of different jeans, pants, shorts, skirts, tees, knit tops, and even sweaters. Wondering where to start? Here's your complete guide to creating a stylish spring wardrobe.
Practical Tips for Curating a Spring Wardrobe
During the transition between seasons, the weather can be unpredictable at times, so it's best to have plenty of layering options. You want to be able to put together effortlessly stylish outfits that are also versatile. Here are some quick tips you can keep in mind when building your spring wardrobe to ensure you feel and look fabulous no matter the occasion.
1. Think Spring Colors
What colors make you feel fresh as a daisy? Pastels, whites, and light neutral colors are always smart choices, especially if you enjoy mixing and matching to create outfits. It's also fun to wear bright colors and fresh prints of the season. A mix of bold pieces and muted tones is an excellent way to create the variety you need during the spring. 
2. Find Flattering Fits
Great-fitting clothing is probably the most important consideration of all as you get ready to welcome spring. If you know you have a long inseam, for example, be sure to find tall jeans from a brand that specializes in exceptional denim fits for women of all shapes and sizes.
If you love jegging jeans, look for premium, super-stretch denim that enhances your curves. When your clothes fit well, you can wear them confidently.
3. Layering Like a Boss
Unpredictable spring weather makes layering essential. It helps to have light sweaters, cardigans, and denim jackets ready to roll as part of your outfit when you need them. These pieces are great for crafting stylish outfits that you can adapt as weather changes throughout the day.
4. Lifestyle & Number of Pieces
As long as you have a few quality pieces you can mix and match, it doesn't matter how many new pieces you add to your wardrobe this season. Some people like to have 30 new items, and others want to keep it more minimal with 10 or fewer. Find out what styles suit your wardrobe best, and have fun creating outfits you love.
Spring Pieces Worn Multiple Ways
You can pull together your most stylish spring outfits in a variety of ways, and you can add different accessories or shoes to change up the vibe. For example, you can dress up your cropped jeans or jegging jeans with a bright woven shirt and sandals, or you can dress them down with a tee and sneakers.
Pants: Choose Cropped Styles
Some pant styles are seasonal, so you won't want to wear them year-round. Cropped pants hit right above the ankle or slightly higher and are the perfect bottoms for many of your spring and summer outfits. While you wouldn't wear them during the colder months, these versatile bottoms can take you from work to weekends with ease this spring.
Modern Cropped Utility Pants
Spring is definitely the season to start wearing cropped pant styles if they're not part of your wardrobe already. Comfortable cargo styles with patch pockets are in style this year. And you can find a variety of colors—it's not just khaki. This casual style can look dressy with flowy spring blouses or more relaxed with a graphic tee. Pair them with your favorite fashion tops women are wearing this spring!
Stylish Cropped Jeans
If you love cropped jeans, there are so many cute options for spring. Look for a girlfriend cut for a relaxed fit you can wear cuffed or uncuffed. Another sweet selection is a pair of high-rise jeans with a wide, cropped leg opening. A light blue denim wash looks great at this time of year. You can even try frayed hems at the bottom of your cropped jeans for an edgy touch.
Colored Crop Pants
Maybe your spring wardrobe calls for slim straight crop jeans with a frayed scallop hem and pastel color. Colored pants are perfect for work meetings, social occasions, and everything in between. They look best when you choose a brand that prioritizes figure-flattering features, such as tummy-smoothing mesh panels and a hidden, "no-gap" elastic waistband.
Crisp Capris
Capris are another popular pant choice for spring. They're shorter than cropped pants, with the hems falling just below the knee for a length that offers a happy medium between cropped pants and shorts.
You can even wear white capris, but if white isn't your style, try another cute color. With so many figure-flattering styles to choose from, you can't go wrong.
Shorts: A Warm-Weather Staple
Shorts are another excellent choice for casual outings and weekends, especially as the weather starts to heat up. Choose your perfect length, whether it's 5-inch, 7-inch, or Bermuda shorts. Then, you can experiment with different washes and design details.
Versatile High-Rise Shorts
It's not spring without breaking out your collection of shorts. Colored twill shorts with a high-rise waist offer a stylish choice. Think about a bright yellow color to embrace the spring vibe.
Relaxed but polished twill shorts help you put together effortless spring outfits. You can wear any top with them, from t-shirts to print tops. Then, bring your outfit together with a jean jacket.
Casual Denim Shorts
If you are a fan of denim shorts, spring is your season. Jean shorts are a casual staple that you can wear with tees, tanks, flowy blouses, and cardigans. Look for options like vintage denim, distressed details, frayed hems, patch pockets, and many other distinctive details to set yourself apart from the crowd this spring.
Tops: Feel Light & Carefree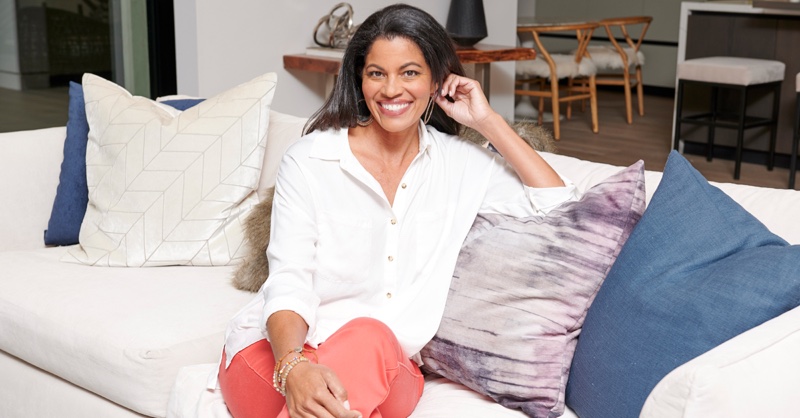 Whether you're wearing jegging jeans, cropped pants, or denim shorts, you need a great collection of tops to complete your spring looks. You'll be able to create numerous outfit combinations with gorgeous tops.
Solid Colors & Print Blouses
Choose woven and knit tops in solid colors or attractive prints—it's your chance to get creative with your outfits and show your personality. Floral prints are blooming this time of year.
Flutter sleeves, ruffle necks, and crochet details are also fun features that stand out. Or try blouses for a more elevated look for work, going out, celebrations, and any number of occasions.
Tees & Tanks
It doesn't get more comfortable than soft t-shirts and tank tops you adore wearing. They are easy to layer and more versatile than any other tops. From whites, neutrals, and pastels to fashion tees with fun pops of color and exciting designs, tees and tanks are an essential part of your spring wardrobe.