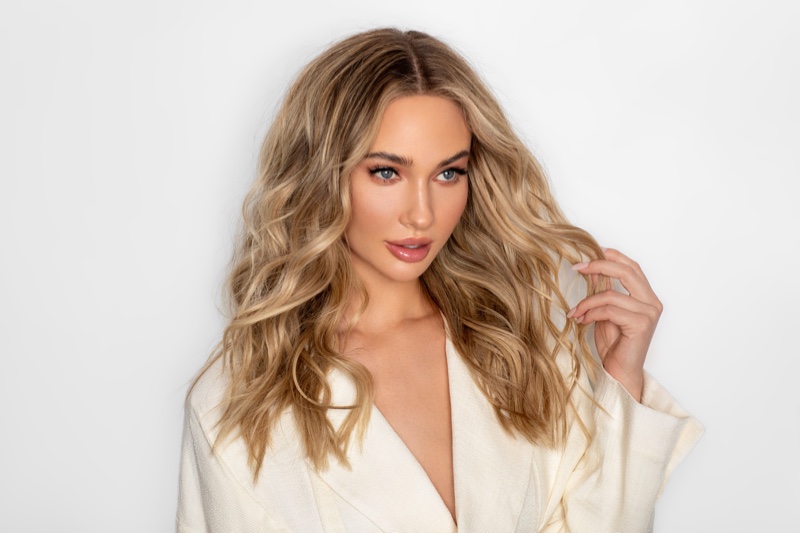 No more hiding your gorgeous locks underneath winter hats. The spring of 2023 has arrived, and so have these stylish hair color trends. With all the fresh vibrancy of the season, spring is the perfect time of year to try something new with your look. Will you finally go for red locks or opt for moonlights instead? These 10 hair color trends are hitting the scene in a big way, so be a trendsetter and let your locks shine this spring.
Golden Highlights in Medium-Brown Hair
It seems like medium-brown hair can sometimes get left on the sidelines—but not with this hair trend! Golden highlights in medium-brown hair are going to be big in 2023. These highlights help break up the solid medium-brown color and bring some light and dimension to your overall look. You can quickly get an effortless style with this look with the help of a hair texturizer and volumizing spray. 
Cool Black Hair
The goth style has blown back into the popular scene (thank you, Wednesday), and we are totally here for it! What's amazing about a cool black hairstyle is that you can add a lot of dimension to ink-colored hair by working in some cooler and warmer tones. This can help you achieve a modern goth look with style. This rich, shiny color will give you a bold look you'll love.
Pearly Blonde Hair
Have you seen that silvery blonde hair with just a touch of pink to it? That magical hair color is called pearly blonde, and it is absolutely stunning. This is a great color to go with if you are already a natural blonde because you won't have to do too much bleaching to achieve this gorgeous hue.
You can help keep this color silvery with a weekly toning violet shampoo to neutralize any brassy tones. Follow up with a non-toning purple conditioner, and your pearly blonde hair will stay as bright as a pearl glimmering in the sun. 
Vibrant Lowlights in Dark Hair
This is honestly one of the more innovative trends of the year, and it's an exciting one. If your hair is naturally very dark, this is a trend you should pay attention to. Instead of using light-colored highlights to create dimension in your hair, you can use lowlights with hues of purple and blue to create dimension and style in your hair.
The trending term is "moonlights," and with some styling products like hair texturizer or sea salt spray, this trend looks like it might be here to stay for a while. 
Red Velvety Hair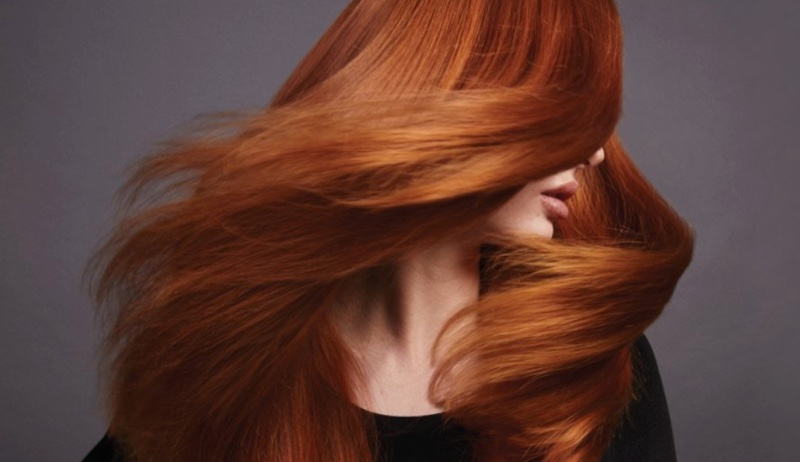 Who wasn't blown away by the iconic style of Jessica Rabbit? Those luscious red locks are trending in a big way in 2023 and carry some big attitude in the best kind of way. You can easily accomplish that sultry Jessica Rabbit look with some smoothing styling cream and argan oil.
You might want to invest in some color-safe shampoo, as red is notorious for washing out of your hair quicker than other colors. It doesn't hurt to wash your hair in colder water, either. 
Buttery Blonde Locks
Are you looking for that sun-kissed blonde look to start off the warm season? This is it. This blonde hue has warmer tones than the pearly blonde, but that doesn't necessarily mean that there are yellow tones in this hair color either. It's like the perfect balance between warm and icy blonde.
The number-one styling tip to remember with this hairstyle is that you want to protect your ends and make sure they look healthy from all angles. Damage is harder to hide with blonde hair, so you can use a specially formulated argan oil to keep flyaways at bay and keep your ends sealed and shiny.
You should also seek out a weekly treatment for blonde locks to help keep your color looking bright and luscious while maintaining the health of your hair.
Cappuccino Balayage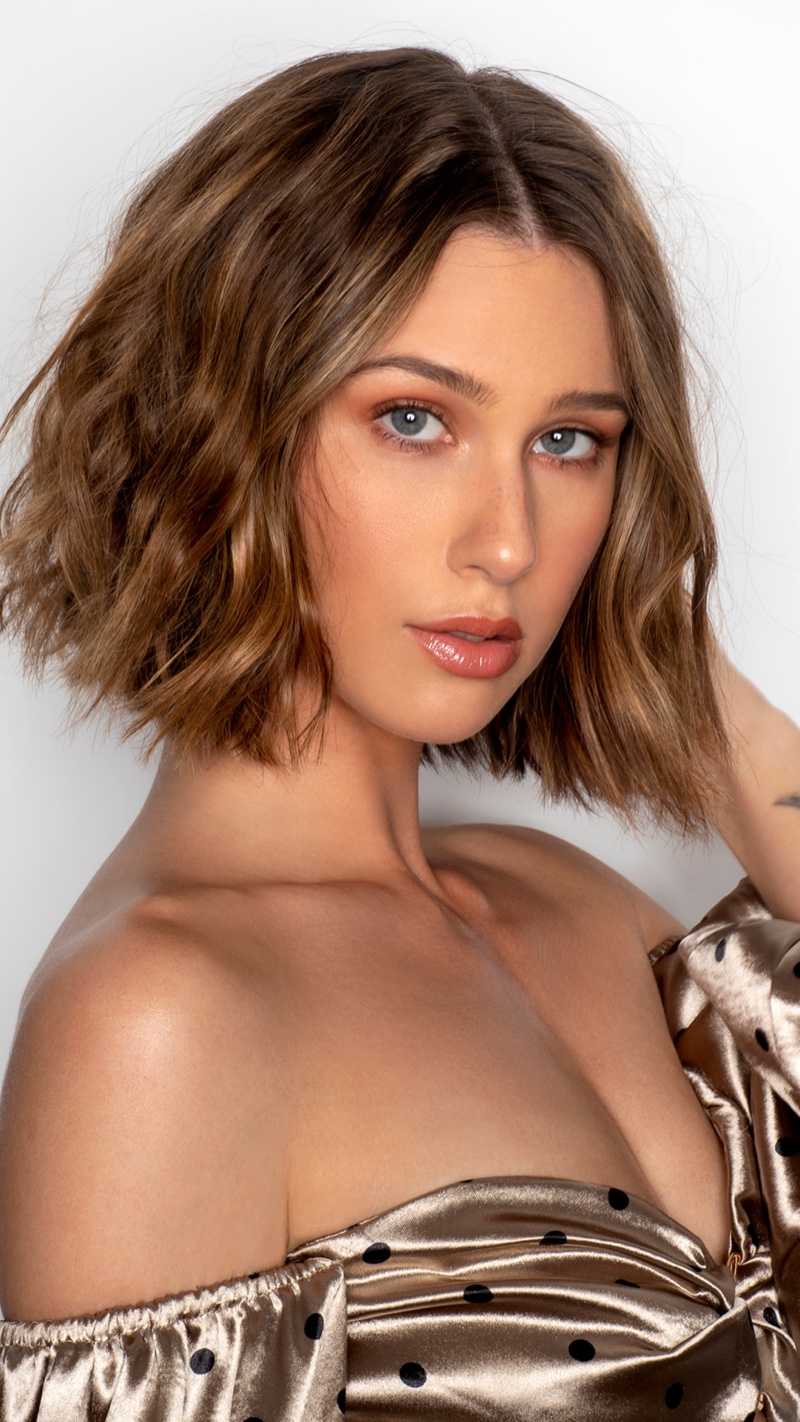 Mmmm, the perfect swirl of coffee brown and milky blonde makes the cappuccino balayage so perfectly scrumptious. Stars like Jennifer Lopez have been bringing this stylish color to the forefront of the trends list. This hair color is a natural brunette's best friend and is surprisingly easy to maintain.
The main thing you should consider is getting a color-safe shampoo and conditioner that will add shine and body to your hair. That way, you can always have shiny, bouncing hair with the energy of your favorite cafe go-to. 
The Lived-In Brunette Balayage
Honestly, it's starting to look like balayage is simply never going out of style, and for a good reason: It looks gorgeous on everyone and is a low-maintenance way to color your hair. The lived-in brunette balayage is the middle ground median for brunettes who want to stay away from the blonde side but still want some fun color dimension.
This hair color trend is a subtle balayage featuring your natural brunette color and a lighter medium-brunette hue that blends in seamlessly. This is another perfect color combo to style with hair texturizer for a genuinely flawless and cute "lived-in" look. 
Strawberry Blonde
Red hair has undoubtedly been making a statement in the last couple of years, and the strawberry blonde hue is on trend for 2023. The best way to maintain a gorgeous strawberry blonde look this year is to cut down as much as possible with heat styling to avoid damage.
Invest in a quality hair detangler to keep your locks moisturized, strong, and protected against thermal and UV damage. Look into heatless styling options and let your strawberry blonde hair flourish like the strawberries in the garden this spring. 
Dip-Dye Ends
You might not remember the DIY dip-dye trend from the '80s, but this look—done by professionals this time around—is bursting into the modern hair scene with a new, sophisticated style. Essentially, this trend is all about drawing attention to your ends with a straight line of your choice of color, be it pink, blue, black, or more neutral shades.
This is a fun way to add a new dynamic to your hair, and it's an excellent choice for those who are a bit shy around hair dye. This style looks fantastic with one-length haircuts as well as the popular lob haircut.