Lip balm company Burt's Bees is launching a new line of 100% natural lip color which is great, because now more than ever, consumers are concerned with what ingredients are being used in products. The lineup features lip gloss, lip shimmer, lip shine and tinted lip balm for all the lip products you need whether for a walk around the city or a sexy date night out.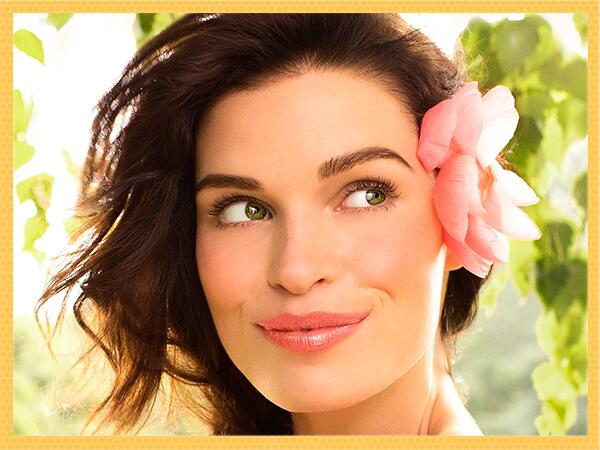 Image: Burt's Bees "Nature Knows Color" Photo
In the video featured above, there is an animation of the new range showing all the natural products including nutrient filled and moisturizing natural oils. Burt's Bees also enlisted celebrity makeup artist Katey Denno to give out some tips such as layering different shades for a natural pop of color with the help of some beauty bloggers.
To go into more detail about what is used in these "green" beauty products, the lip gloss comes in twelve shades with a combination of sunflower seed oil and nourishing beeswax while the lip shimmer comes in fifteen shades including Vitamin E for nourishment with peppermint oil for a slight tingle. The lip shine has six shades for a sheer and sweet look with ingredients like apricot kernel oil that moisturizes without being too oily. Finally, the tinted lip balm features nine shades, perfect for a summer look with the aforementioned apricot kernel oil.
You can discover more about the Burt's Bees lip care line by visiting their lip shade finder on BurtsBees.com.
This post is a sponsored by Burt's Bees but the opinions are 100% our own.