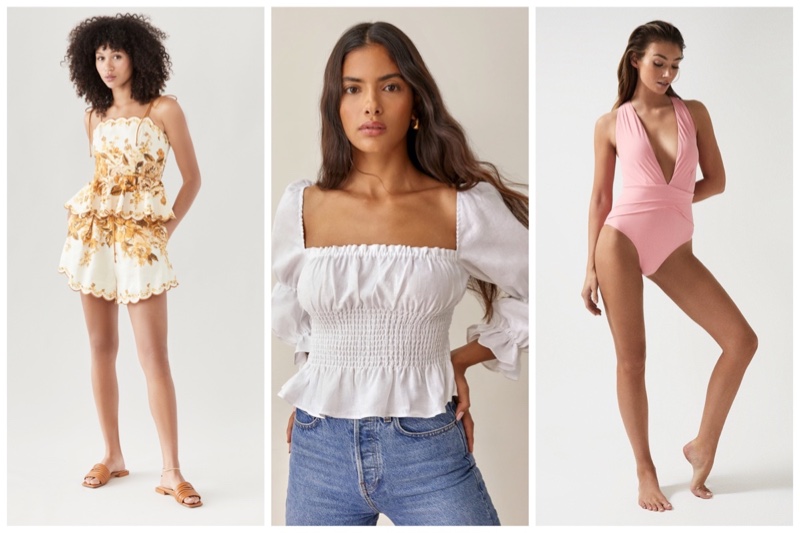 The temperatures are getting hot in certain parts of the country, and for July 2021, you will want to stay stylish while keeping your cool. Get ready to take a dip in the pool with stylish one-piece swimsuits. You can also attend outdoor parties in pastel dresses with bold floral and tropical prints.
And don't forget accessories. Sunglasses are a must-have with oversized frames featuring oval and round shapes. You can also top off your favorite shorts with a ruffled blouse or scalloped tank top.
Related: How to Dress Now | June 2021 Style Guide
You can also protect your head with a straw visor that's stylish and covers your skin from sun damage. A pair of heart-shaped earrings will add some whimsy to any outfit. Discover more July outfit inspiration below!

July 2021 Style Guide