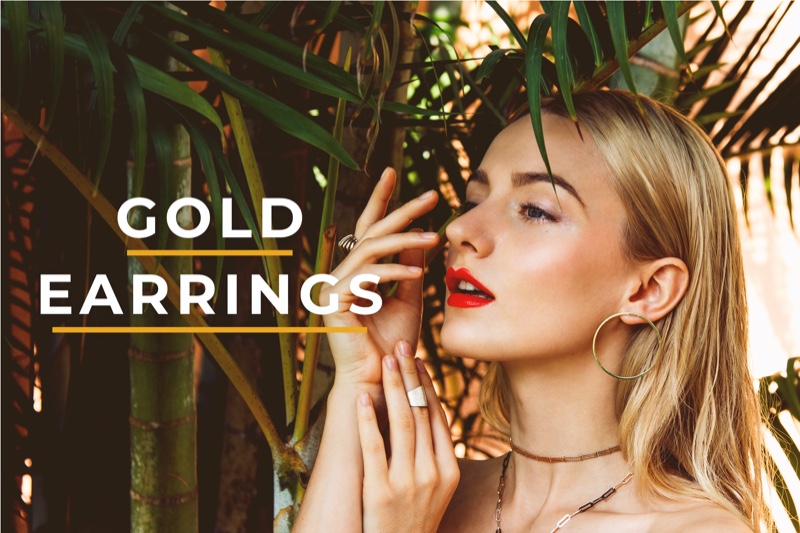 Gold earrings are one of those fashion items that can upgrade your favorite outfit from basic to the next level. If you're looking for something new, feel free to check out five of the trending gold earring styles as of right now below. From big gold hoops to heart-shaped earrings, you will love these elegant designs. Take a look at fantastic gold earrings for women after the jump.
Related: These Designer Sunglasses Will Take Your Outfit to the Next Level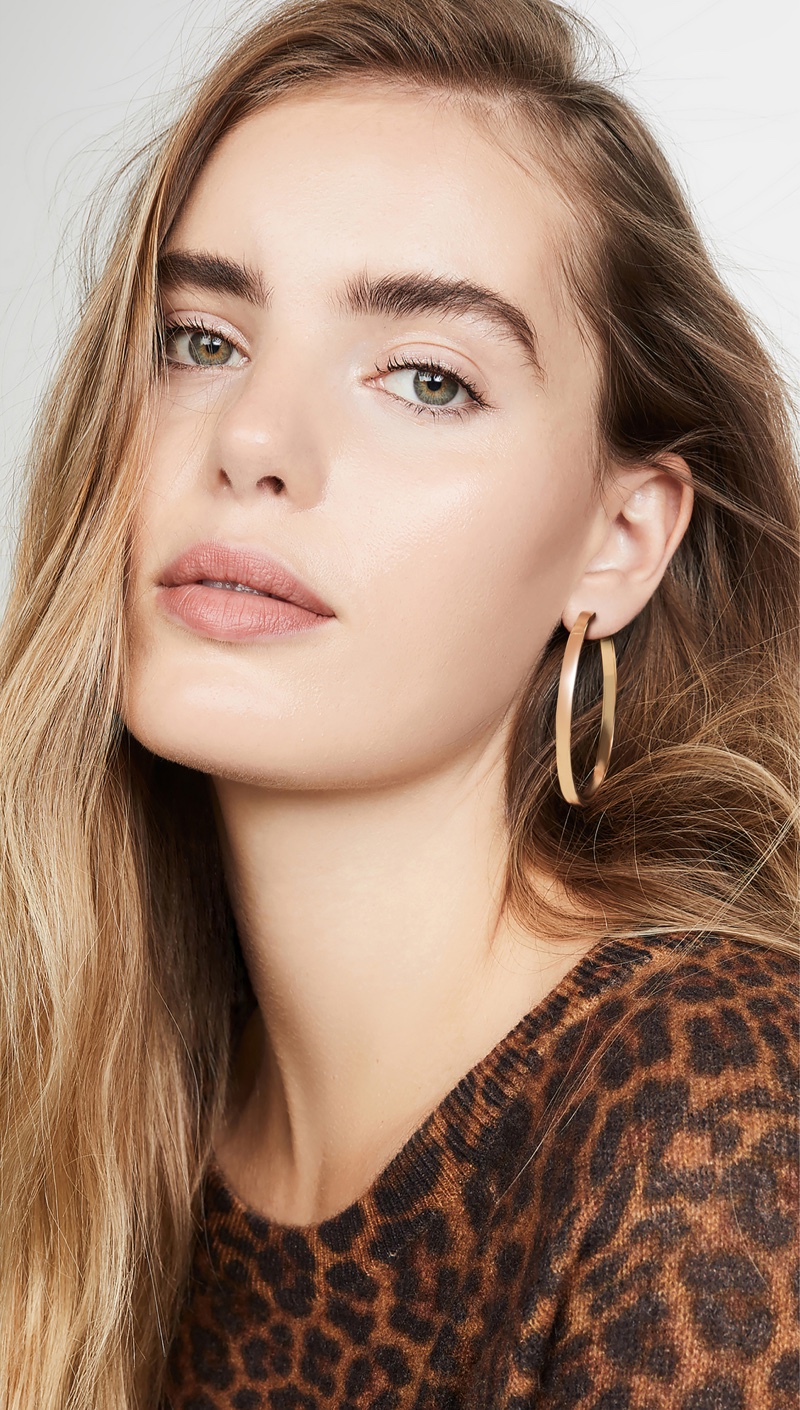 Big Gold Hoops
You can wear a pair of big gold hoops with a t-shirt and jeans or your favorite dress. They are instantly recognizable by their size, ranging from 50 to 100mms. Large gold hoops generally aren't suitable for formal places such as the office or school but are often worn for parties and days out with friends.
We recommend the Loren Stewart Chimi hoops for a casual look that you could wear anywhere. Considering that these earrings are on the smaller end of big gold hoop earrings, you could probably wear them to work or school without risking too bold of an impression. These earrings are available in dazzling gold, are made in Italy, and have a polished finish.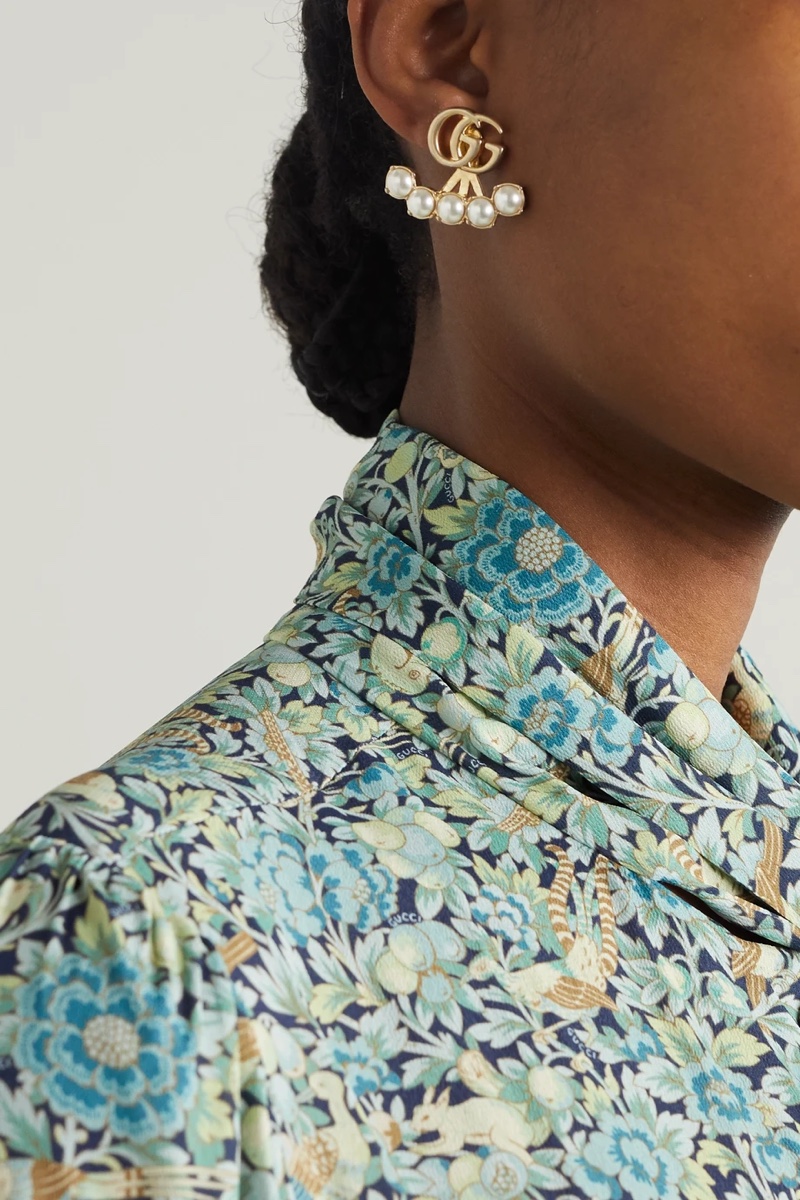 Pearl & Gold Earrings
Pearls are making a comeback, and we're all here for it. Updated for the new decade, a mix of pearls and gold brings elegance to a modern-day outfit.
Gucci's pearl and gold earrings for women are amongst the most stunning available on the market. These Gucci gold-tone faux pearl earrings retain their aura of sophistication while looking contemporary. The interlocking double G falls into pearl drops for a unique silhouette.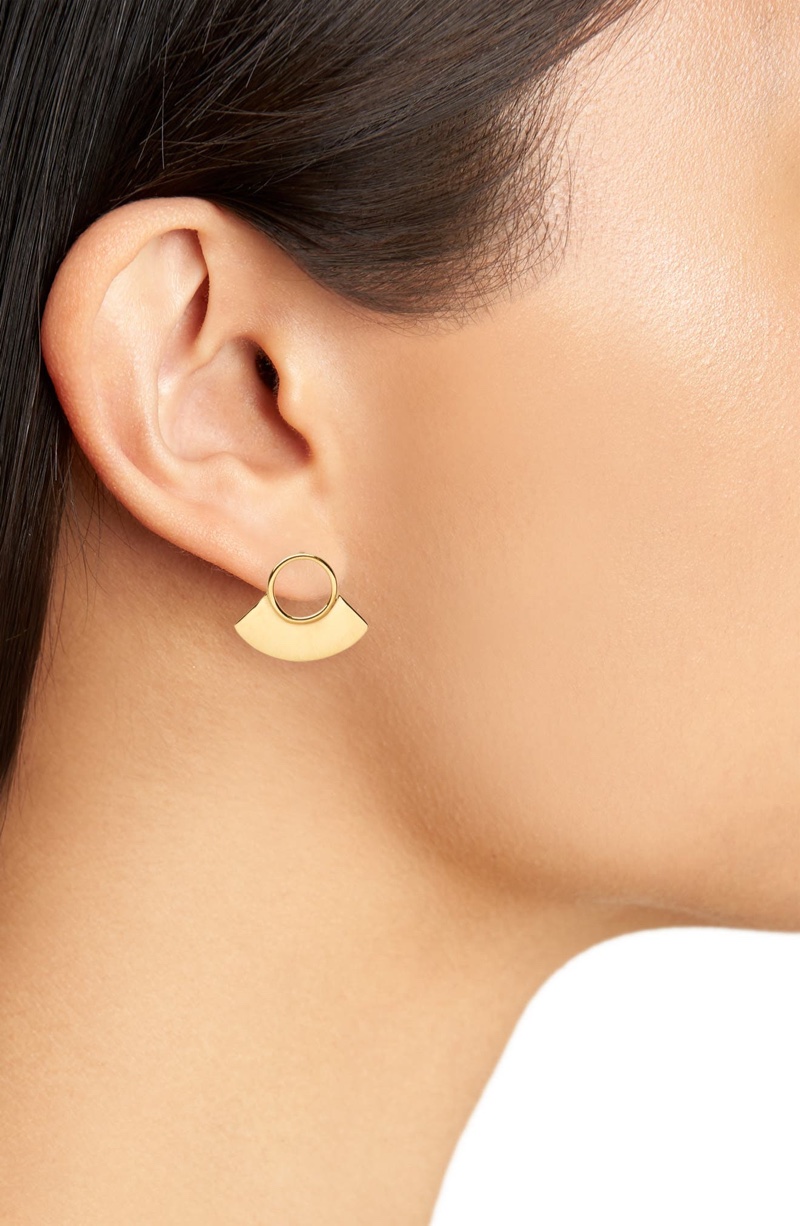 Stud Gold Earrings
Dainty and petite, gold stud earrings are an understated way to bring some glamour to your ensemble. Stud earrings differ from hoop earrings as they don't have a loop and sit snugly on your earlobe and are a good choice for a low-key outfit on all occasions.
When it comes to stud gold earrings, these SOKO Petite Paddle Stud Earrings would be a good match. Crafted by artists in Kenya, these fan-shaped earrings highlight your ears without being overly dramatic.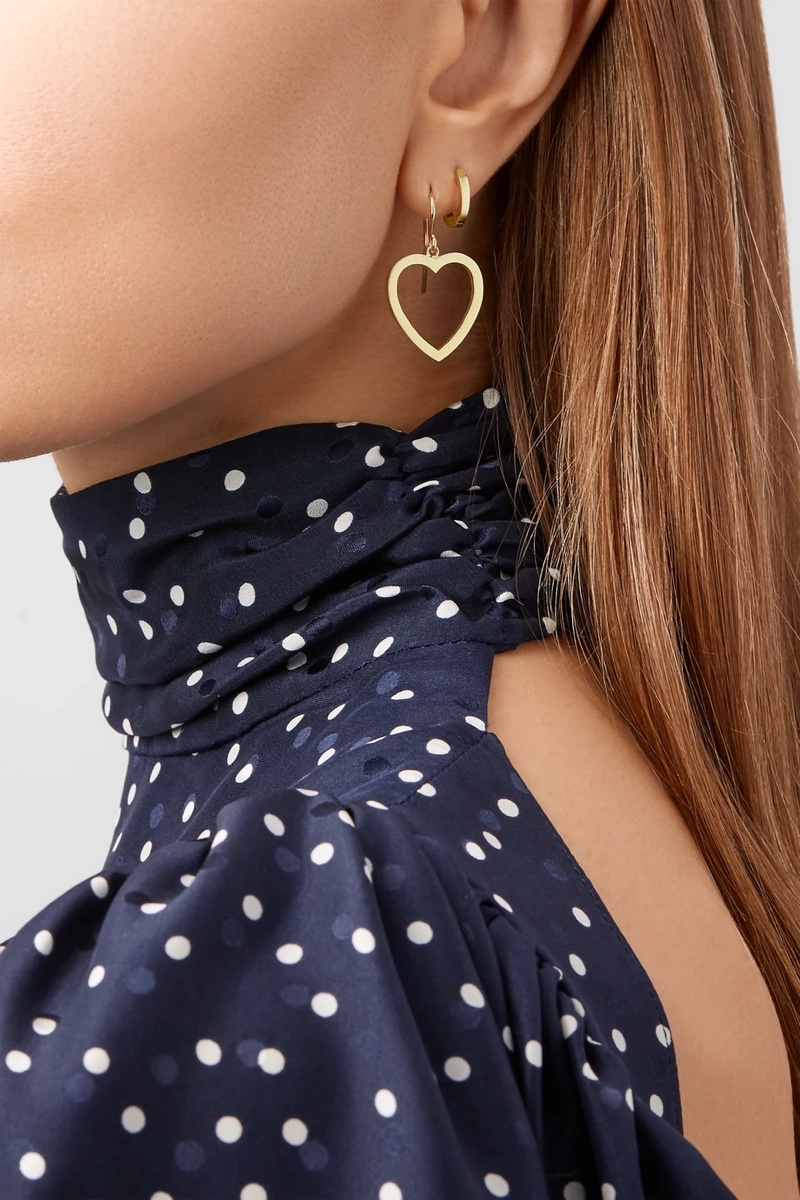 Heart Earrings
Gold heart-shaped earrings are a timeless design for a statement-making look. Heart earrings are shaped like, well, hearts and can be crafted either in the form of hoops or studs.
Our pick of the best heart earrings would have to be Jennifer Meyer's open heart 18-karat gold earrings. Handmade of real 18-karat gold, they look elegant and romantic at the same time.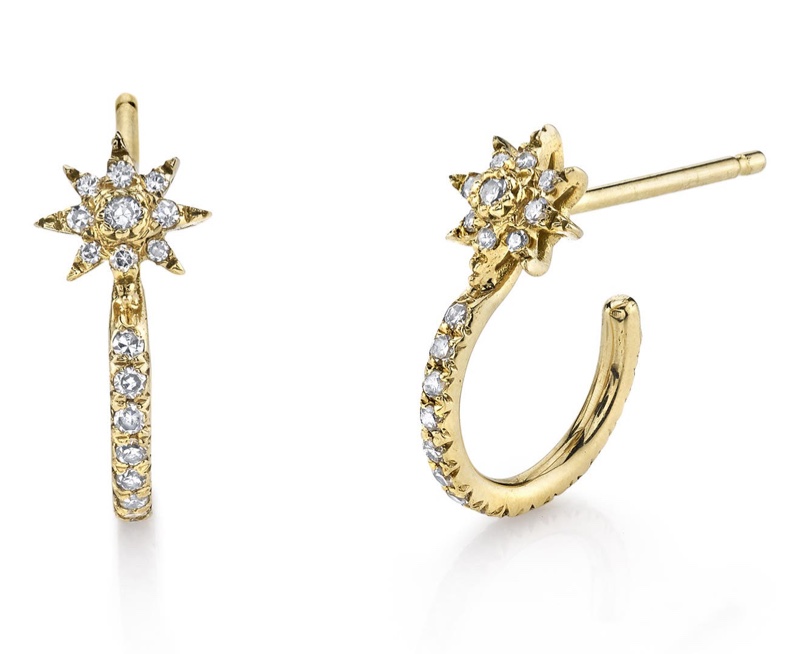 Diamond Gold Earrings
Turn up the shine factor with gold and diamond earrings for a sparkling look. You can wear diamond gold earrings when you need double the amount of shine in your outfit. They are for days when gold isn't enough.
We've chosen this pair of Shay Diamond Pave Star Huggie Hoop Earrings as a prime example of diamond gold earrings. Crafted of 18-karat gold and topped with a diamond-encrusted star, these pair of earrings will undoubtedly have you dressed to impress.
We hope that this article assisted you in figuring out the trendiest gold earrings for women. Now that you know the wide range of styles for gold earrings, all there's left to do is to find one that suits you. Then, get ready to shine with luxe jewelry.