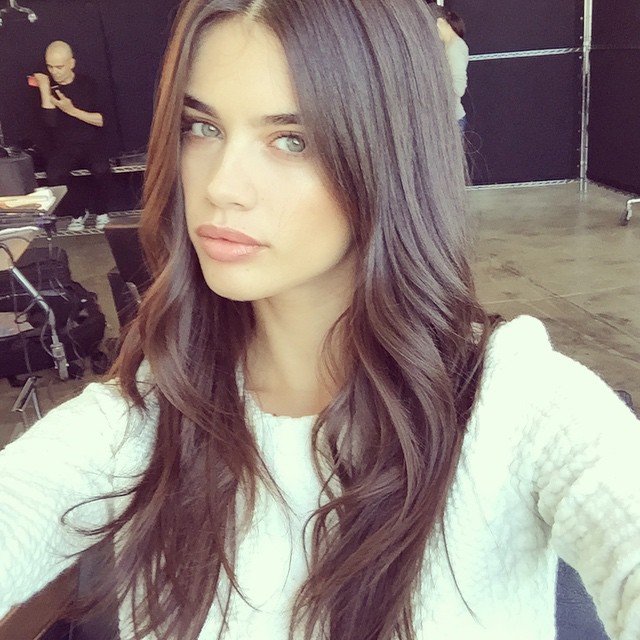 Not a few days after responding to critics who called her too skinny, Sara Sampaio has fired back at a piece from Jezebel which featured the title: "Helpful Victoria's Secret Reminder: Even Models Hate Themselves". The article was written in response to an Instagram video posted by VS which reminded women to embrace their body diversity. In the short clip, Sara compared herself to Candice Swanepoel, saying, "Not in a million years I'm gonna have that body because my bone structure is not built like her amazing…" then she reference Candice's curves with a motion of the hands.
You can read into however you want, but it appears Sara took great offense to Jezebel's hyperbolic title. The Portuguese model found herself responding with a strongly worded open letter on her official Facebook page. Sara directed the letter at the writer of the article—Erin Gloria Ryan. It begins, "Dear Erin from Jezebel, i don't hate myself! I was actually taught by my family to respect and love myself and indeed others! i feel sorry that you were not able to see beyond your own self-serving interest to sensationalize a story, by creating a negative spin on a positive message and making a foregone conclusions about a young "model" you have never met before! (sic)"
She continues, "The title of your article states that i hate myself. to the contrary i love myself like i am. I can also look at another woman and admire her beauty. In fact i admire the beauty of many women from all areas of life, not only Candice's. It doesn't mean i want to look like them because i am happy the way i am, the way my mother and father brought me into this world, and who i am today and who i will be in the future. (sic)"
Much like Chrissy Teigen, Cara Delevingne and others; Sara is another model who is not afraid to speak her mind on social media. What do you think? Did Jezebel go too far this time, or should articles like that be ignored?