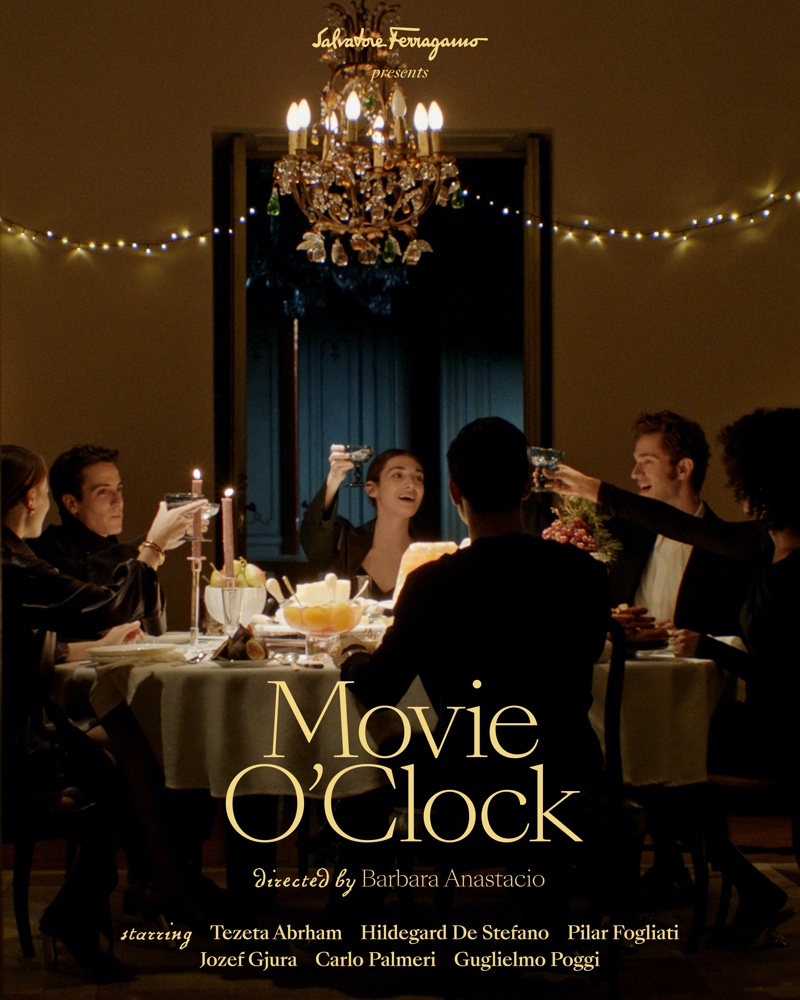 Salvatore Ferragamo celebrates the feeling of togetherness with the launch of its Holiday 2021 campaign called Movie O'Clock. A series of images and videos features a group of stars from Italy, China, and Korea, ringing in the festive season.
Italian talents Pilar Fogliati, Tezeta Abraham, Hildegard De Stefano, Guglielmo Poggi, Josef Gjura, and Carlo Palmeri appear in a film directed by Barbara Anastacio for the first episode.
Related: Mariacarla, Anok, Maggie Get Cinematic in Salvatore Ferragamo Spring 2021 Campaign
For women, focusing on glitter embellished F heels or the Viva Bow Bag in lamé material delivers the shine factor. There is also the Studio bag in woven leather as well as party-ready dresses and chic blazers.
Salvatore Ferragamo Holiday 2021 Campaign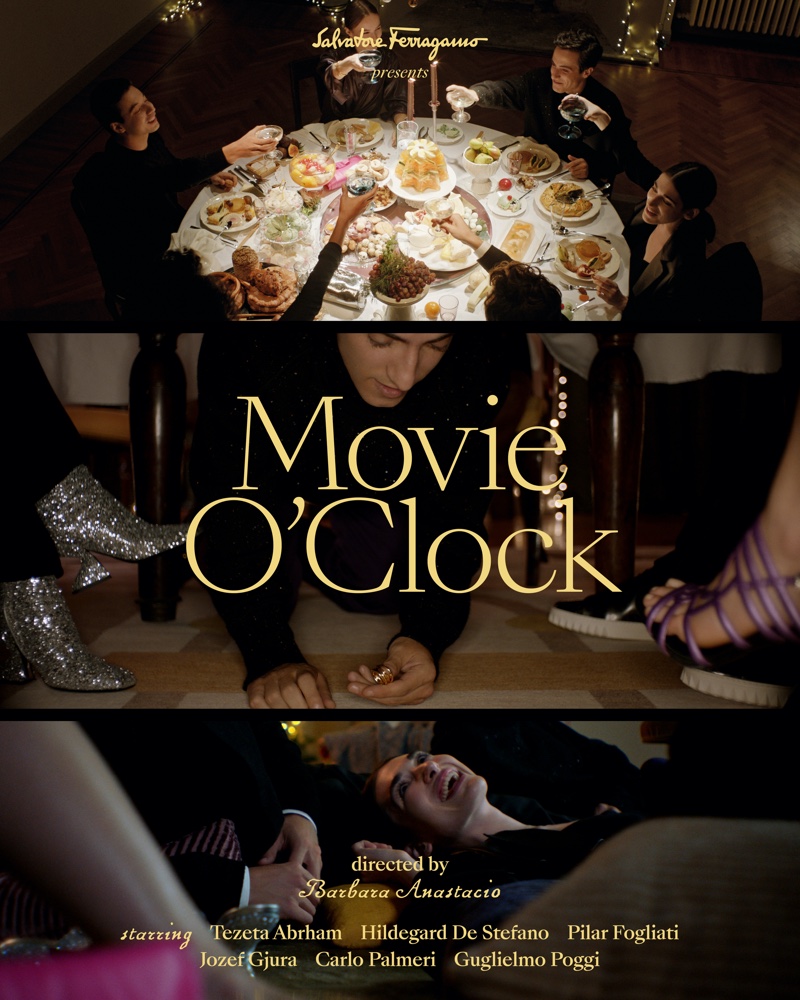 "Joyful, engaging, happy: this is friendship as seen by Ferragamo. In this story, friendship is beauty, the dream that embodies the brand's deepest values," Ferragamo shares. "With Holiday 2021, Ferragamo invites us to pause a moment and notice the details, a gesture, a smile, a hug… because details are what form the whole picture and make the difference."