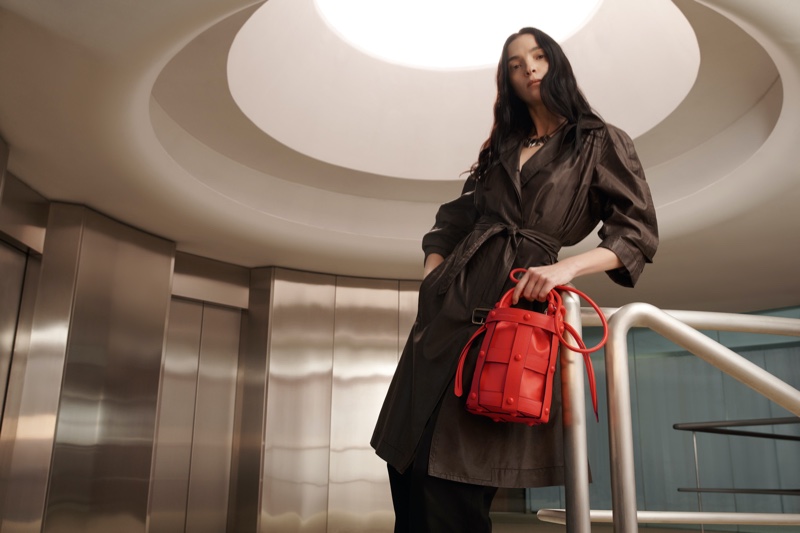 With a new campaign, Salvatore Ferragamo unveils the Cage Bag for the spring-summer 2022 season. Featuring Italian model Mariacarla Boscono, the bag is noted for its rounded bucket shape and lightweight construction, and interchangeable drawstring bag. The Ferragamo Cage Bag is inspired by Salvatore Ferragamo's 1951 Kimo shoe, which has an upper in woven leather and an interchangeable sock in leather or silk.
Salvatore Ferragamo Cage Bag Campaign
The inner silk bag is sold separately. There's the heritage print in the vibrant colors of red and orange and the Poppy Flower print by the French artist Julien Colombier for the SS22 collection. Color options include black, turquoise, white, red, and saddle brown.
Related: Salvatore Ferragamo Debuts 'Hotel Splendid' Spring 2022 Campaign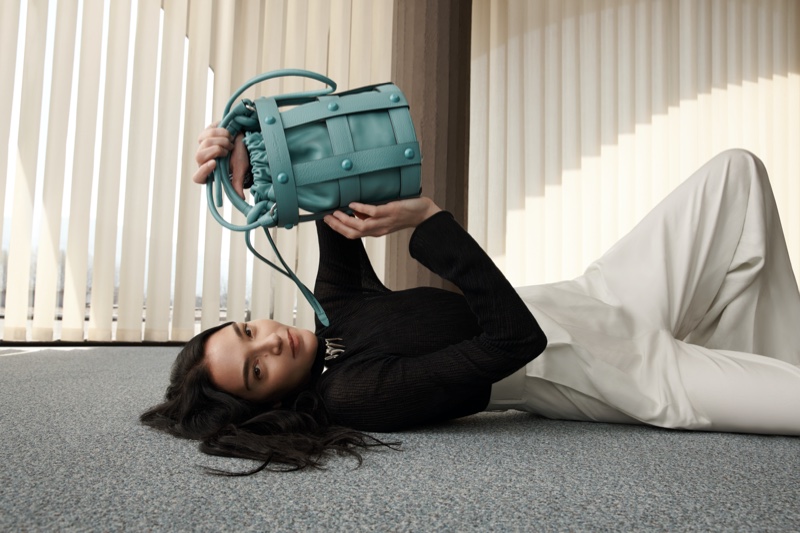 The campaign images and film were shot on location in Turin's former paper factory. The work of Brazilian architect Oscar Niemeyer stands out in the building, complementing the project's dramatic atmosphere.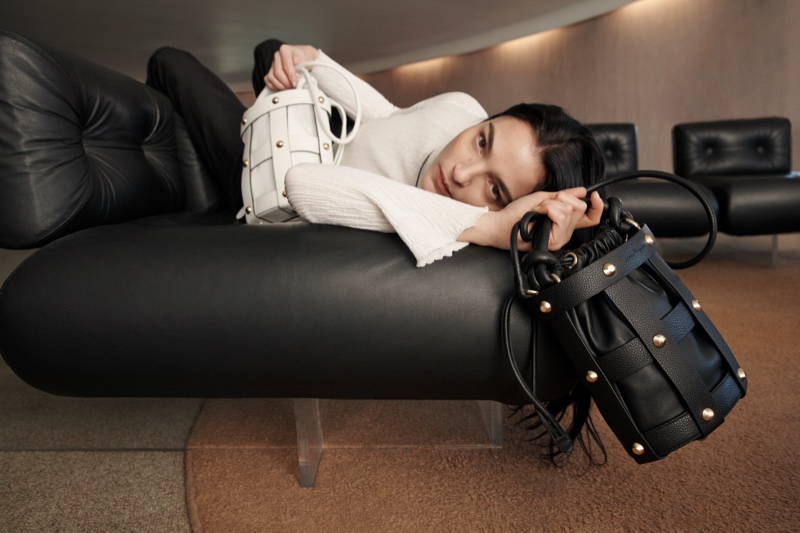 The Ferragamo Cage Bag campaign is an intimate portrait of the ability to embrace multiple souls in one. A reflection on the contradictions, attitudes and essence that make each woman different: irony and seriousness, boldness and shyness, proudness and intimacy, sensuality and formality, order and disorder. In a word: unique.

Ferragamo