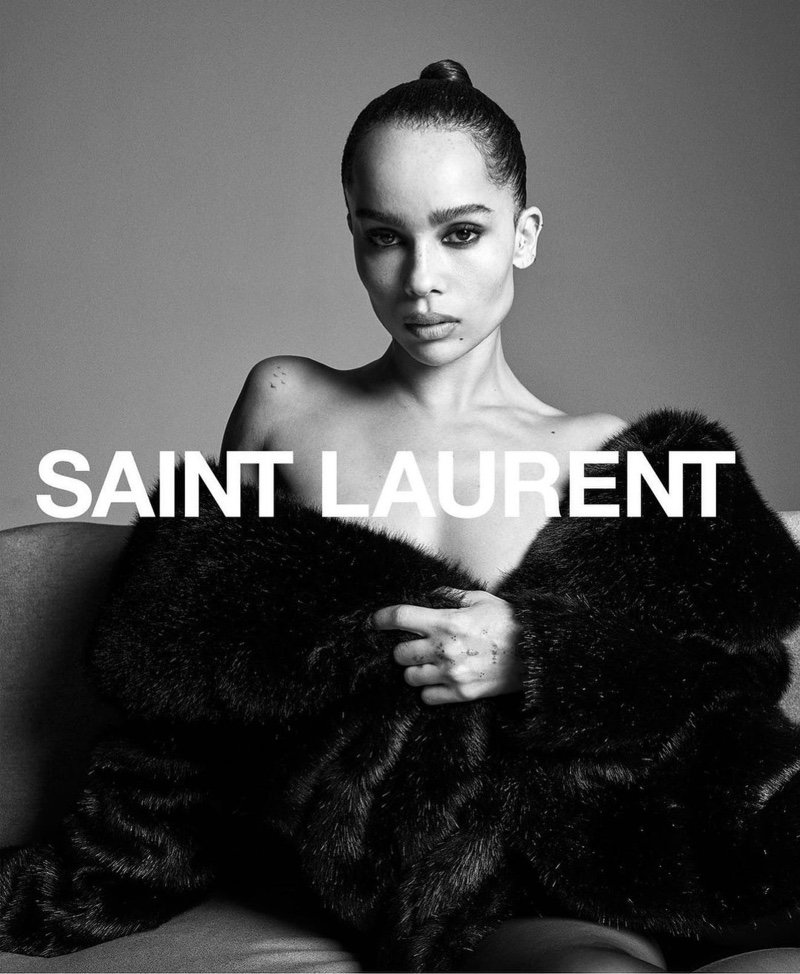 The fall 2022 campaign for Saint Laurent features a standout series of dynamic portraits. Studio images feature actress Zoe Kravitz, models Hailey Bieber and Alaato Jazyper, and photographer Gray Sorrenti. Sorrenti also captured the black and white pictures showcasing the designs of artistic director Anthony Vaccarello.
Saint Laurent Fall 2022 Campaign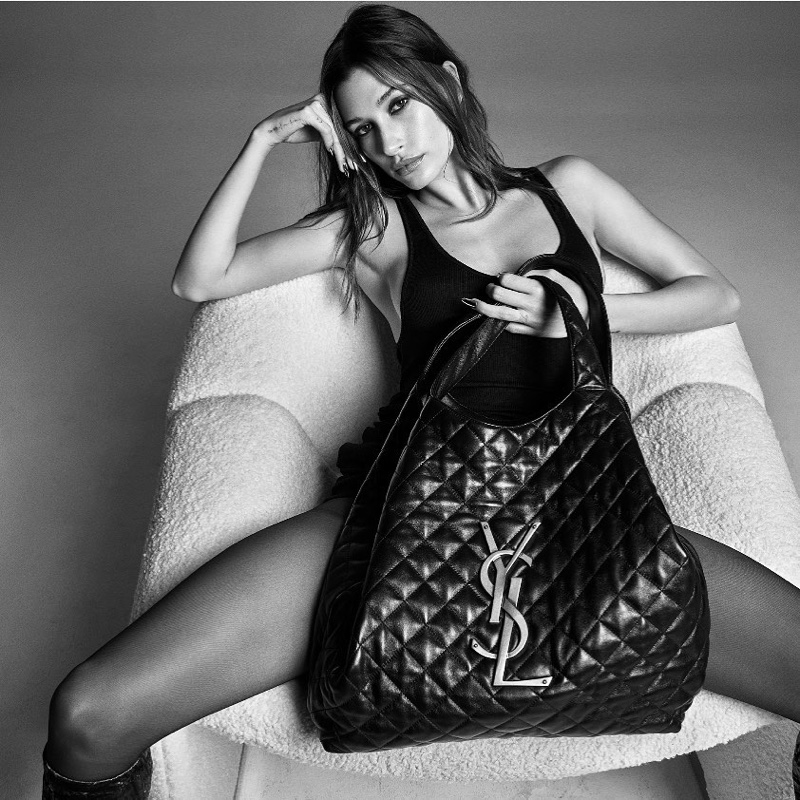 After the brand's parent company committed to stop using real fur one year ago, Zoe Kravitz poses for a photo wearing a faux fur jacket from the line. The actress who plays Catwoman in 'The Batman' sports a top knot hairstyle and smokey eyeshadow while displaying her hand tattoos. The star previously appeared in Saint Laurent ready-to-wear and YSL Beauty advertisements.
Related: Freja, Binx, Awar Stand Out in Saint Laurent Summer 2022 Campaign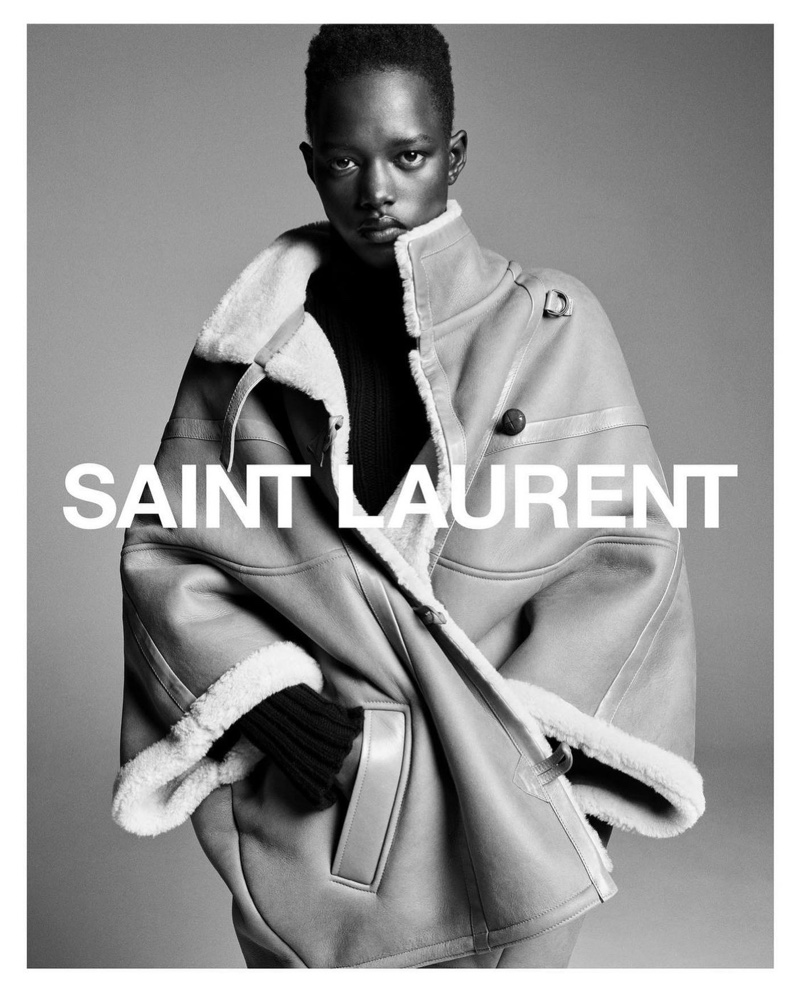 In another photo, Hailey Bieber can be seen striking a pose while wearing a figure-hugging outfit and modeling an Icare Maxi shopping bag with hardware detail. Meanwhile, Alaato strikes a pose while wearing a chic cape jacket with shearling accents.