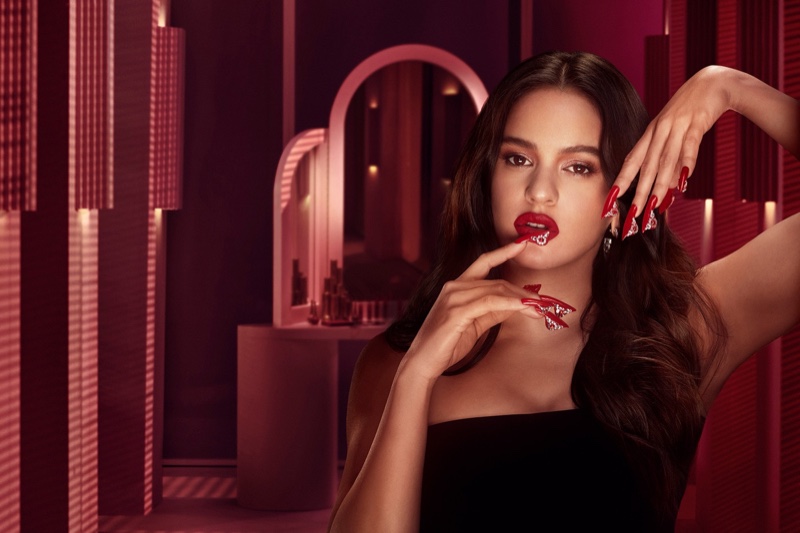 After being announced as a Viva Glam ambassador last year, Rosalia joins forces with MAC Cosmetics for a limited-edition Aute Cuture collection. A campaign features dreamy backdrops complete with sheer curtains and a mirrored vanity. The line features nail lacquer, lipstick, nail art, eyeshadow palettes, liquid lip color, and a highlighter palette.
Prices start at $21 and go up to $60. Rosalia paid tribute to her Spanish heritage and named styles titles like Spicy Pimienta, Sal Rosa, and Canela en Rama. She also appears in a short film full of glamour and intrigue, culminating with her levitating from a bed in a slip dress.
Related: Lara Stone is Red Hot in MAC Cosmetics Love Me Liquid Lipcolour
"The music sensation and international icon co-creates an on-trend colour collection full of fashion, flavour and flair. Spice up your look with limited-edition shades that are as boldly sensual as they are effortlessly haute," MAC Cosmetics shares.
MAC Cosmetics Aute Cuture Campaign