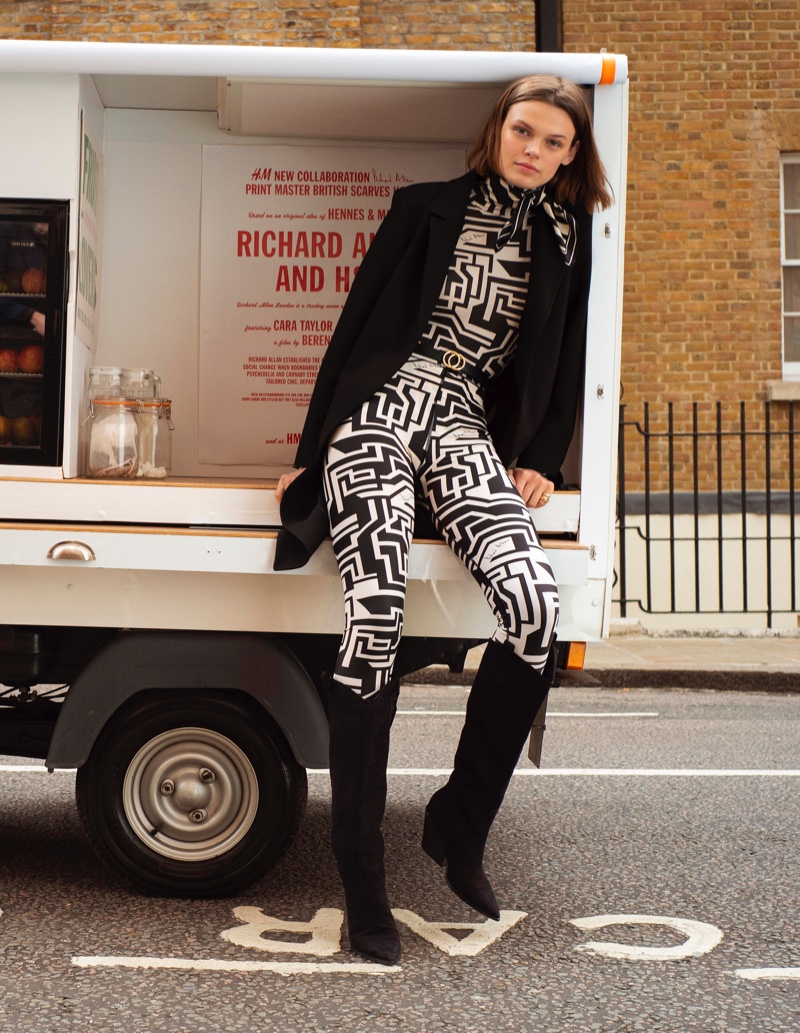 H&M links up with British brand Richard Allan for its latest collaboration. First launched in 1962, Allan became known for scarves in bold prints and patterns. Campaign images star model Cara Taylor posing around London. Set to launch in stores and online starting in September, the line features shift dresses, high-neck blouses and slim-fit pants.
Related: The Blue Crew | 5 Indigo Looks From H&M
"Swinging London in 1960s is such an iconic era full of wonderful prints and an exuberant spirit that still feels very now. We're absolutely elated to be collaborating with one of the most statement-making print designers from this time. By taking these classic vintage prints from scarves and reimagining them in a new context, the pieces from the Richard Allan x H&M collection feel both strong and feminine, yet with a sophisticated touch", says Maria Östblom, head of womenswear design at H&M.
Richard Allan x H&M Campaign