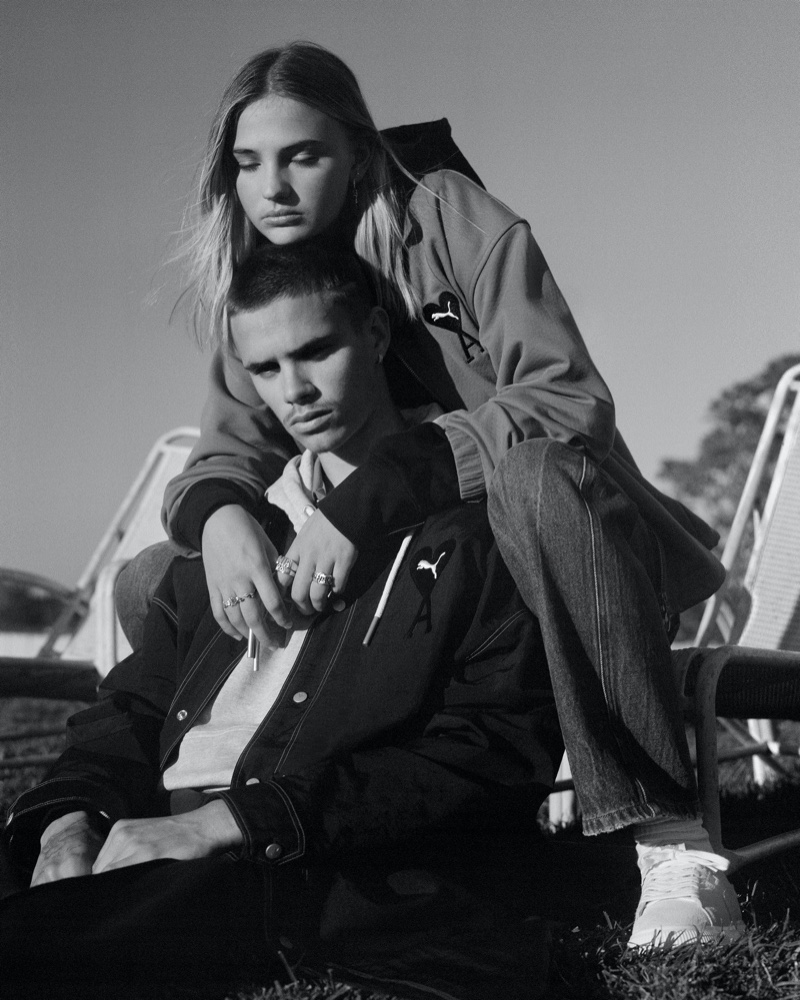 Sports brand PUMA joins forces with Parisian fashion house AMI. Real-life couple Mia Regan and Romeo Beckham appear in campaign images for the collection that fuses tailoring and sportswear. Designs were inspired by happiness's beginnings and the people you surround yourself with. For the first collection, it includes genderless designs that just about everyone can wear.
PUMA x AMI Collection Campaign
The collection elevates sportswear with minimalistic branding, a mix of neutral and bold colors, and premium materials. The AMI de Coeur, AMI's signature symbol, is combined with the PUMA logo to create a co-branded graphic that can be seen throughout the collection. Mia and Romeo pose for photographer Eddie Wrey in the laid-back images.
Related: Mia Regan Hits the Slopes for Coach's Ski Collection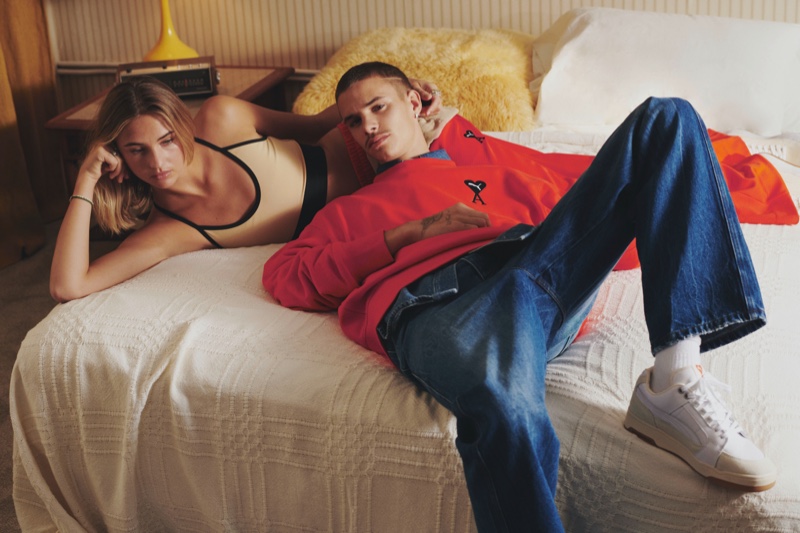 The collection includes PUMA's most iconic footwear silhouettes, including the Slipstream Lo, Suede Crepe, and the recently released Suede Mayu. T-shirts, polos, jackets, hoodies, pants, and bras mix and match perfectly to create a complete wardrobe.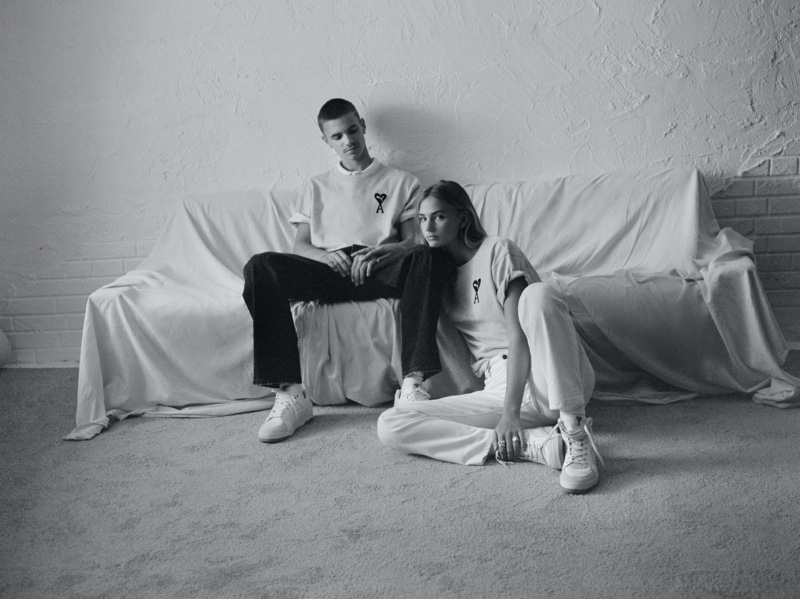 "What I love the most about them is their energy and their individual style. That and they are clearly in love. Romeo and Mia embody very well the spirit of the collection."

Alexandre Mattiussi, AMI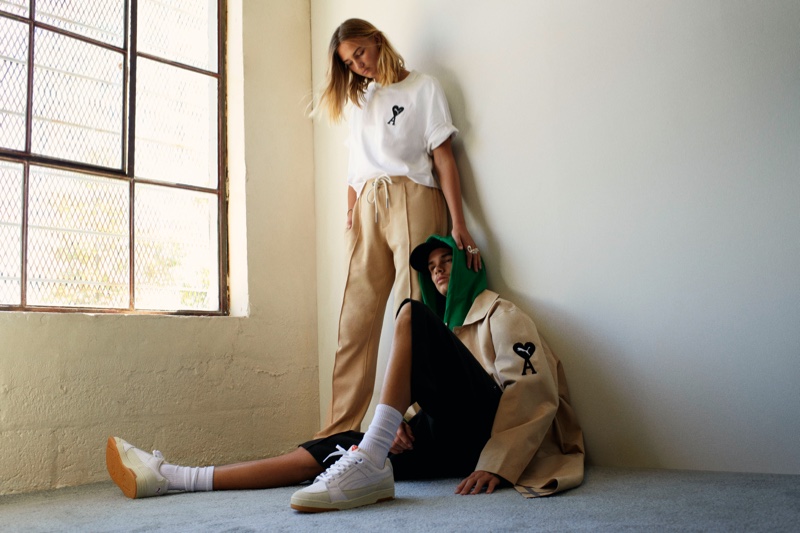 The collaboration, however, would be incomplete without the accessories – bucket hats, curve caps, shoulder bags, and a grip bag. The PUMA x AMI collection drops at AMI stores starting on March 16th and hits PUMA stores and other retailers starting March 19th.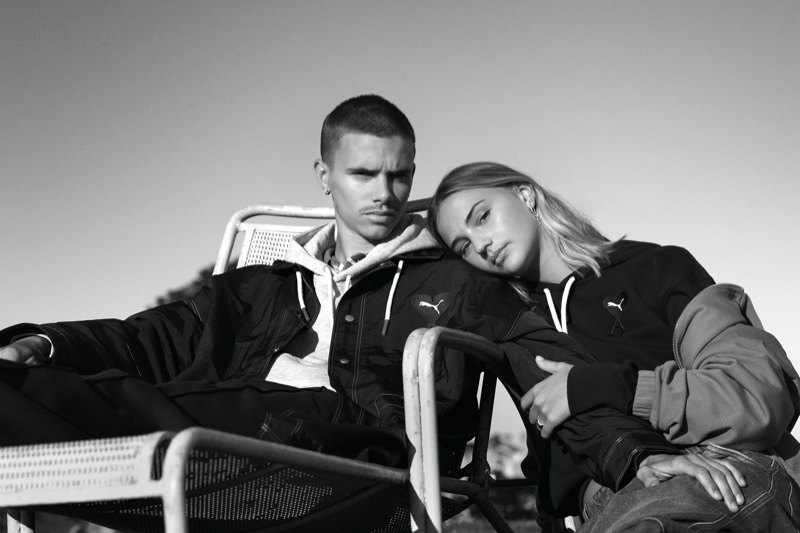 "I'm very proud of the way we mixed the logos together, I think that the result is very impactful and that while this is a gift for us at AMI, it's a gift for PUMA too." said Alexandre Mattiussi, Founder and Creative Director of AMI. "This is something that we share, this is what we call friendship. It is a very honest collaboration, not trying too hard, not pretentious."

Alexandre Mattiussi, AMI