Monica Bellucci is an absolute vision on the March 2023 cover of Vogue Greece, capturing our hearts with her timeless beauty and effortless grace. Captured through the lens of the legendary Ellen von Unwerth, the Italian beauty strikes a pose in the magazine's Black & White Issue.
The two covers feature art direction by Rinétta and fashion and creative direction by Nicholas Georgiou. Vogue Greece's editor-in-chief is Thaleia Karafyllidou. On the first cover, the icon sports a Chanel jacket with a Courtois Paris hat, showcasing her versatility and impeccable fashion sense.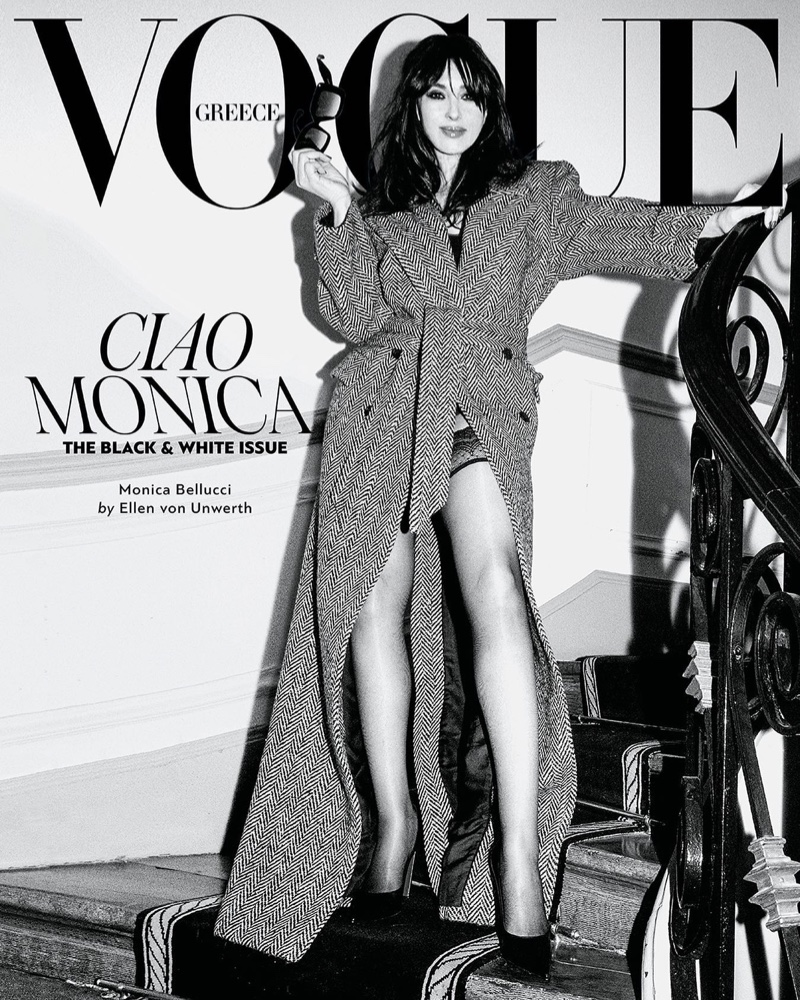 Monica Bellucci rocks a Saint Laurent coat paired with Falke hosiery and Christian Louboutin heels for the second cover, embodying a chic vibe. Eline Hoyois styled both looks. Don't forget to check out her stunning Dolce & Gabbana handbag campaign from two years ago.
For beauty, makeup artist Letizia Carnevale works her magic. Meanwhile, hairstylist John Nollet works on Monica Bellucci's iconic dark brown tresses. Starting February 25th, the March issue of Vogue Greece will be available on newsstands.