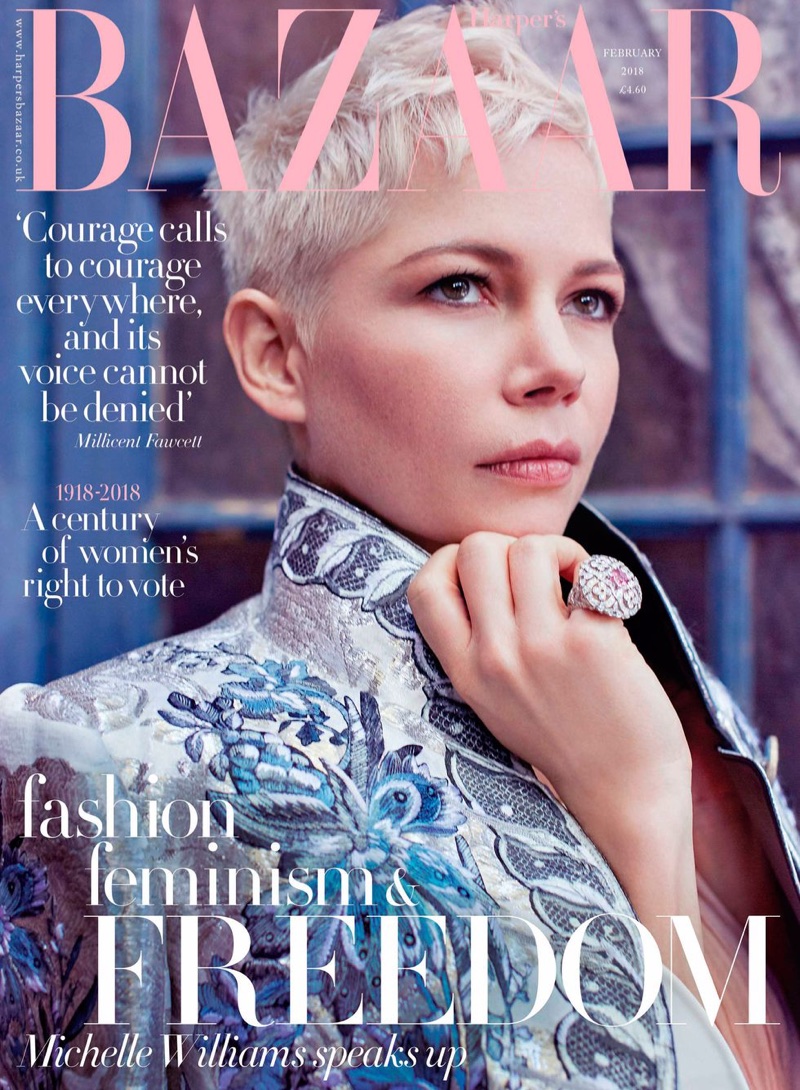 Actress Michelle Williams graces the February 2018 cover of Harper's Bazaar UK. Captured by Agata Pospieszynska, the blonde stunner wears an embroidered jacket from Louis Vuitton. Inside the magazine, Michelle poses in even more fashions from the French fashion house. Stylist Leith Clark makes sure the 'All the Money in the World' star shines wearing off-the-shoulder dresses, glittery vests and puffy blouses.
Related: Michelle Williams Rocks Louis Vuitton in ELLE France

Cover Shoot: Michelle Williams for Harper's Bazaar UK February 2018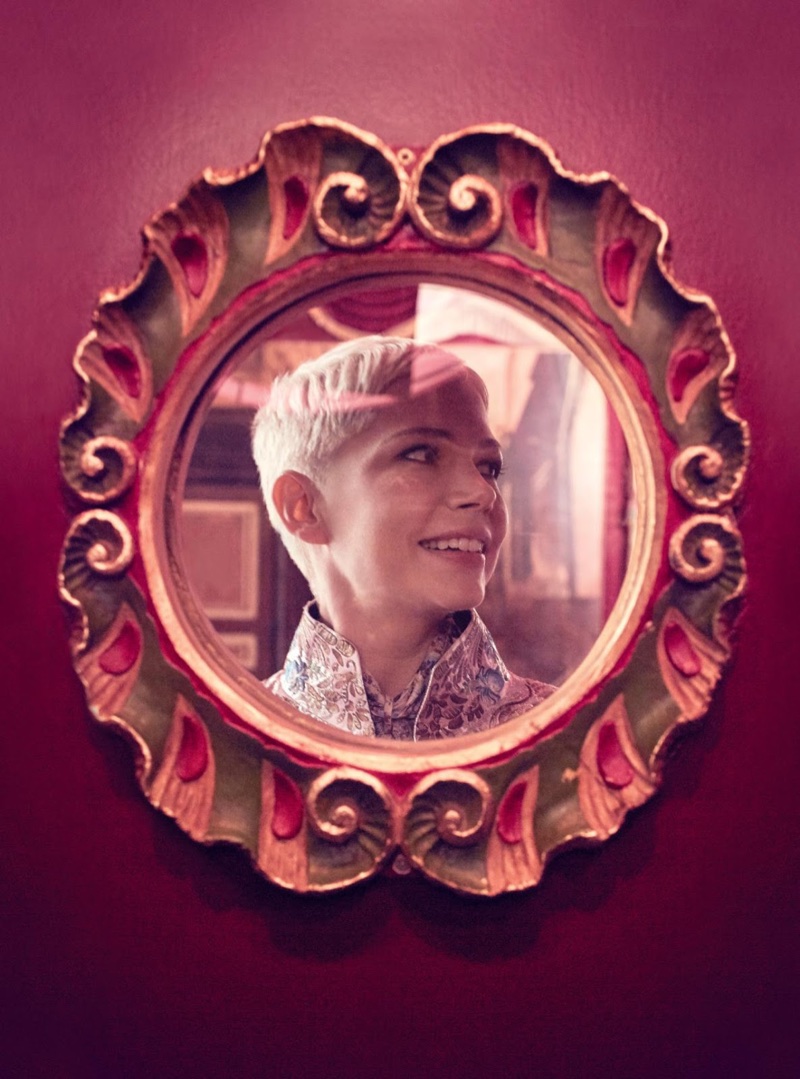 Michelle Williams on Being a Public Figure
In her interview, Michelle talks about the difficulty of being in the public spotlight.
"I'm realizing little by little that by being an actress you have a platform. I never wanted it. I would rather not say anything, ever, at any time. But there's this strange opportunity I have, and so I struggle with these two polarities. The desire for a very private, quiet, life, and the fact that I have the opportunity to say something that more than one person might hear."