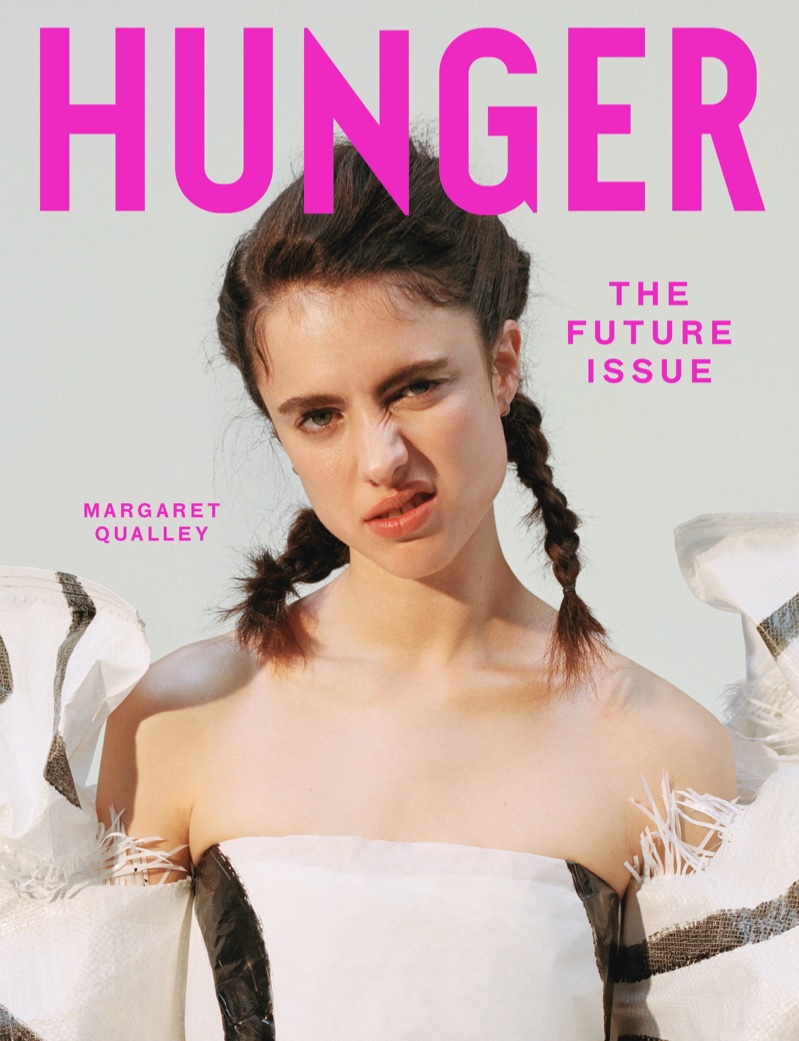 Margaret Qualley serves some attitude on Hunger Magazine's Issue #18 cover. Photographed by Daria Kobayashi Ritch, she wears a recycled dress made from Eco Sets material and painted by artist Adrian Gilliland. Accompanying images show Margaret posing in sustainable fashions. This whole issue features no new clothing including vintage and upcycled fashions. Mindy Le Brock works on styling for the shoot with hair by Rachel Lee and Karo Kangas on makeup.
Issue 18 – The Future Issue of Hunger magazine goes on sale today on global newsstands and whilst in isolation, the issue can be downloaded for free from today at https://www.hungertv.com/ editorial/hunger-digital-download
Related: Margaret Qualley Charms in Chanel Handbags Spring 2020 Campaign

Cover Shoot: Margaret Qualley for Hunger Magazine #18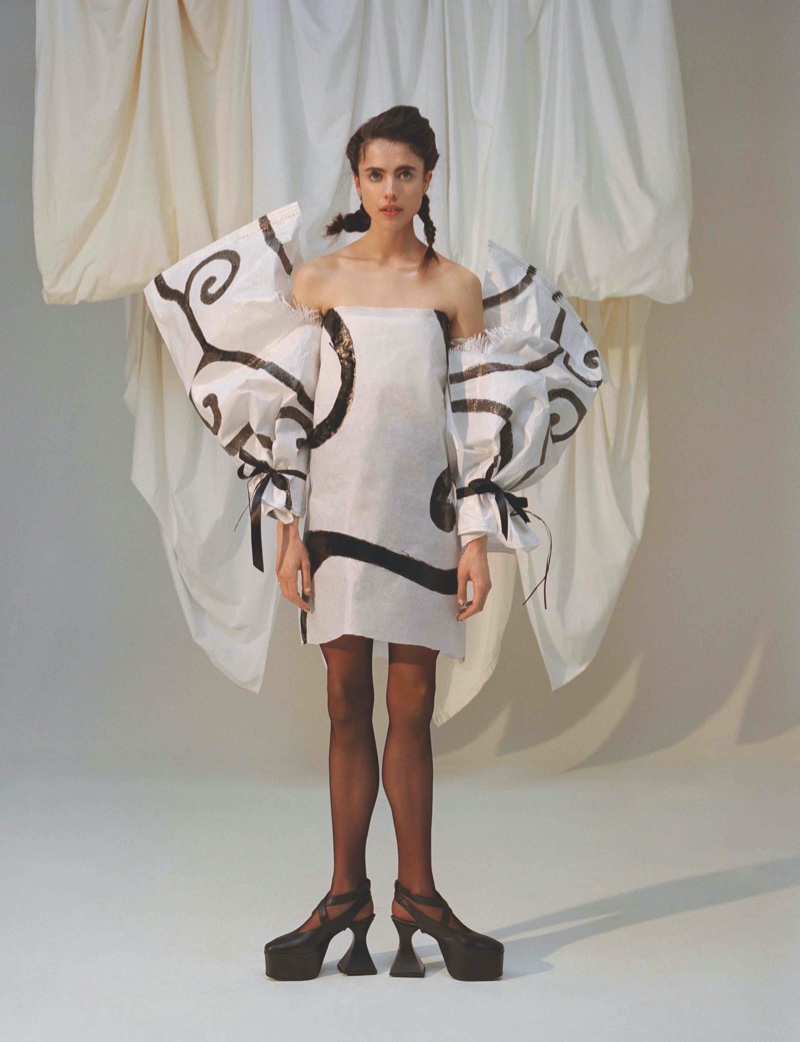 Margaret Qualley on the Environment
In her interview, Margaret shares her thoughts on climate change.
I was not a popular kid. I used to put up signs of cows being slaughtered in my North Carolina high school and I would rummage through the trash in the cafeteria to separate recycling…I'm definitely [climate] conscious and it's definitely something I think about. There are a lot of ways I could improve my lifestyle to accommodate my carbon footprint."