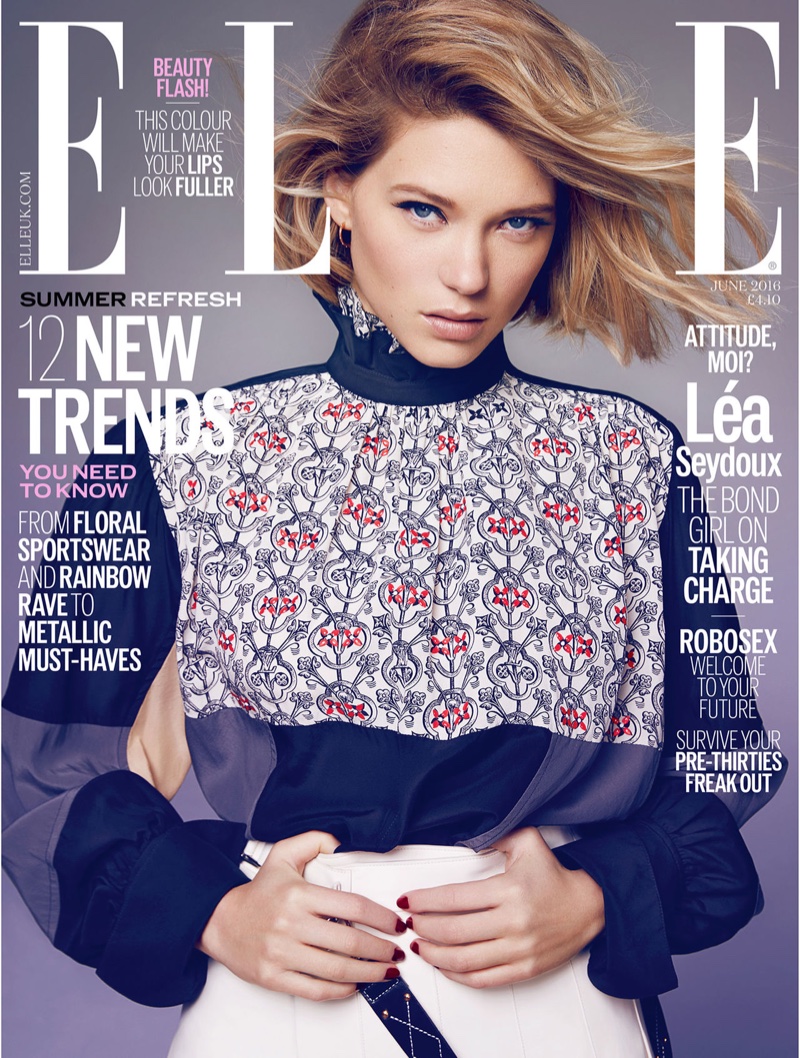 French actress Lea Seydoux strikes a pose on the June 2016 cover of ELLE UK. The blonde beauty poses for Kai Z Feng in a multi-colored blouse and a high-waist skirt in the image. Inside the magazine, Lea wears a winged eyeliner look and glossy lip. Lea poses in printed dresses and bomber jackets with chunky platform boots.
In her interview, Lea talks about the sexism in Hollywood. "It's a misogynistic world. It's because of what we ask of actresses. We ask them to be sensitive, fragile, desirable. And men? We ask them to be strong and virile. But you can turn this into a strength. Because when I decide to do nudity, it's something that I decide. I feel that I have the choice. I'm fine with it. I think it becomes a problem when you feel the victim, when you victimize yourself. I'm never the victim."
She also talked about being a Bond girl in 'Spectre', released last year. "I really loved everything. You know, for a little French actress to be on this huge film, it's exciting. I mean, it's James Bond, you know? It's entertainment. And we French are not used to entertainment."
Lea Seydoux – ELLE UK – June 2016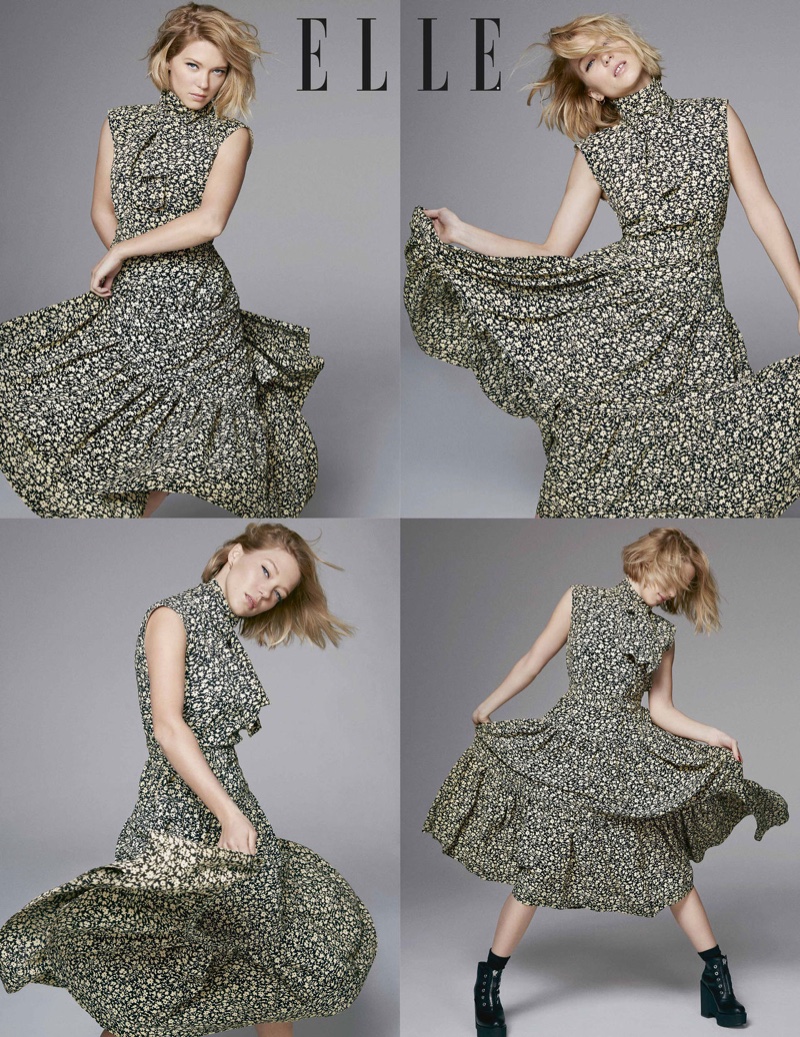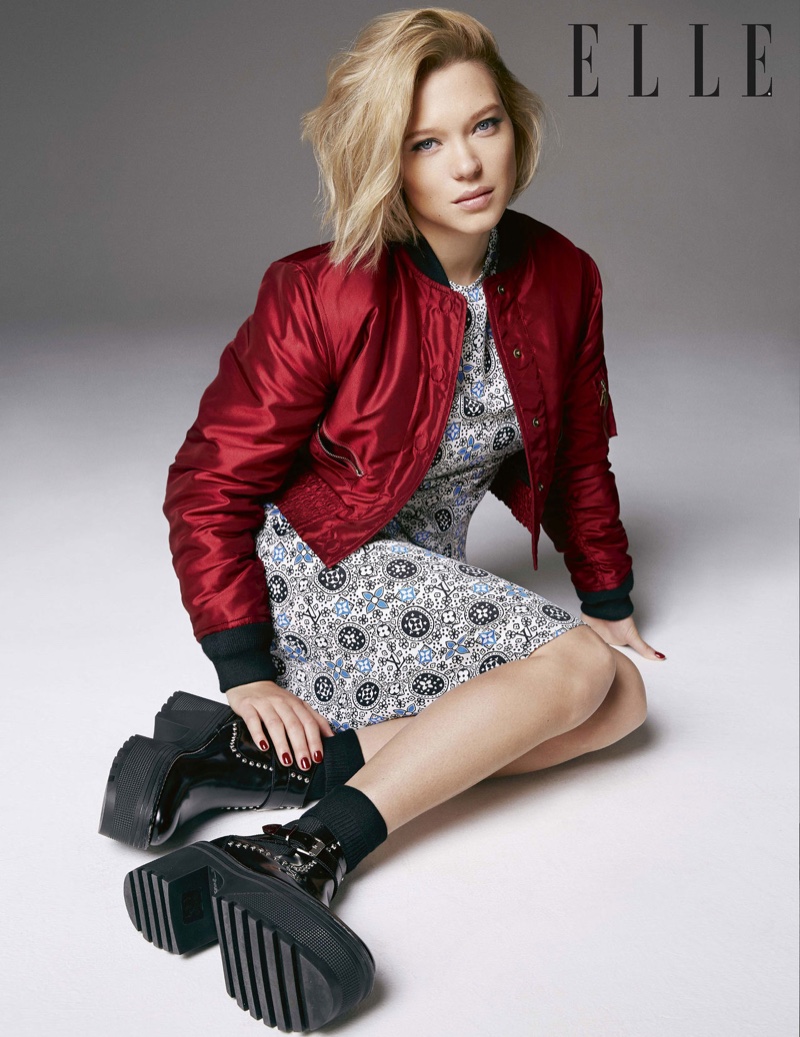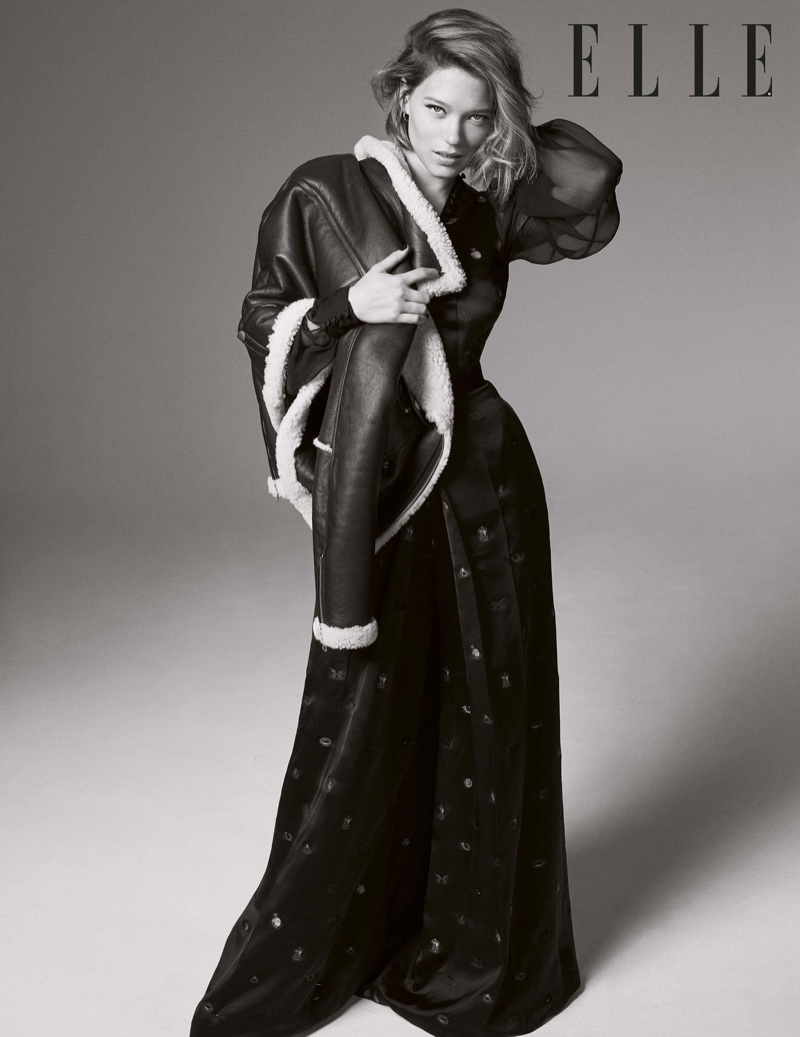 Lea Seydoux – Louis Vuitton Spirit of Travel 2016 Campaign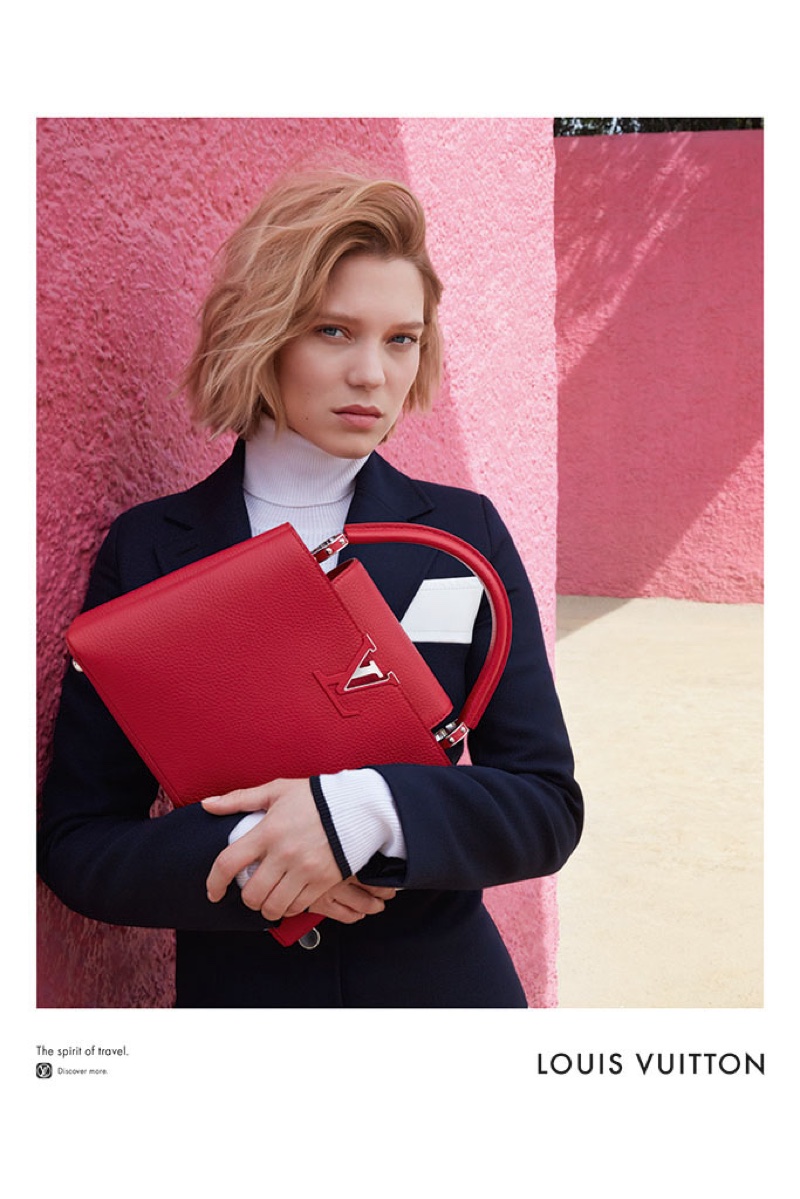 After being named a brand ambassador for Louis Vuitton in January 2016, Lea Seydoux's first campaign for the brand was released. Photographed by Patrick Demarchelier in a Mexican ranch designed by architect Luis Barragán, Lea poses with the brand's Capucines and City Steamer handbag.