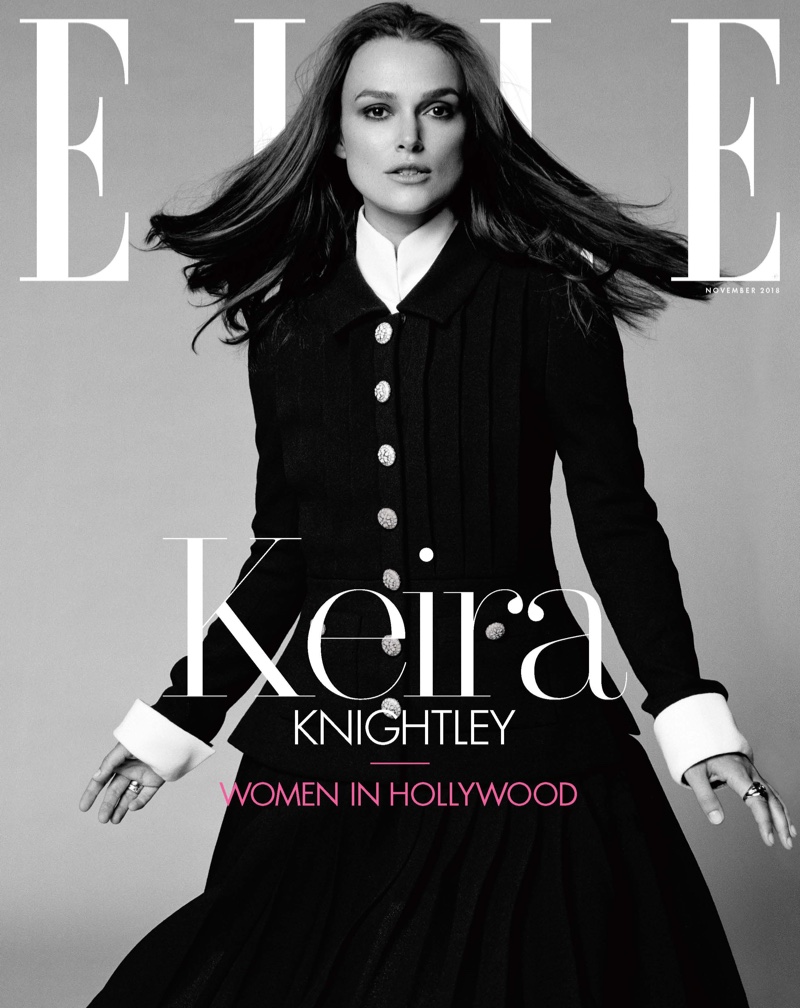 Actress Keira Knightley looks gorgeous in black and white for the November 2018 cover of ELLE US. The British beauty is one of several cover stars for the magazine's yearly 'Women in Hollywood' issue. Photographed by David Bailey, Keira stuns in a series of black and white portraits. Styled by Leith Clark, the brunette stunner shines in graphic prints and ladylike silhouettes.
Related: Keira Knightley Enchants in Chanel for ELLE Canada

Cover Shoot: Keira Knightley for ELLE US November 2018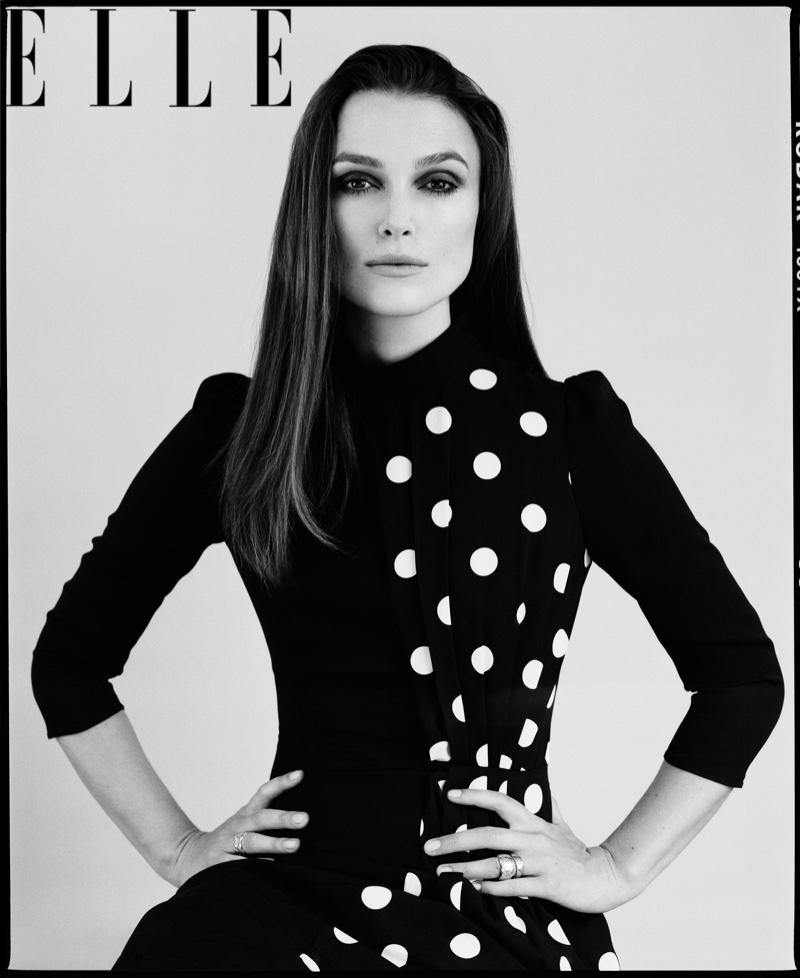 In her interview, Keira talks about asking for the same wage as her male co-stars.
It didn't even occur to me. It felt like something you couldn't question. But I do ask now, and I can safely say that in my last two films, I have not made less than the men I've been working with."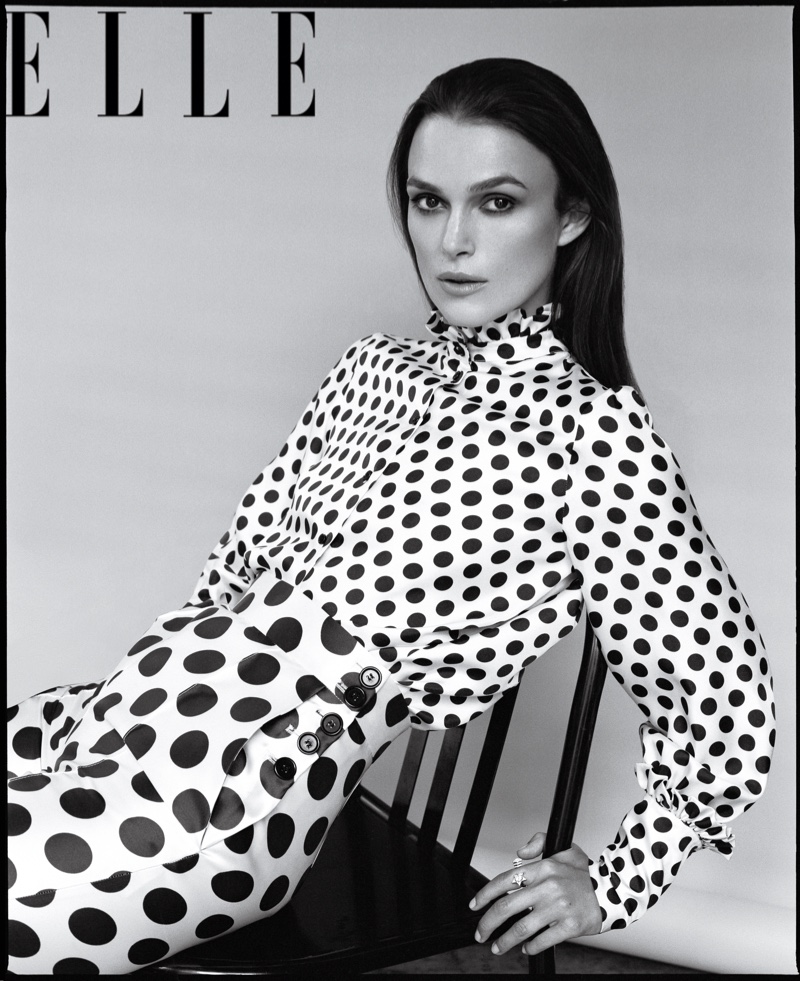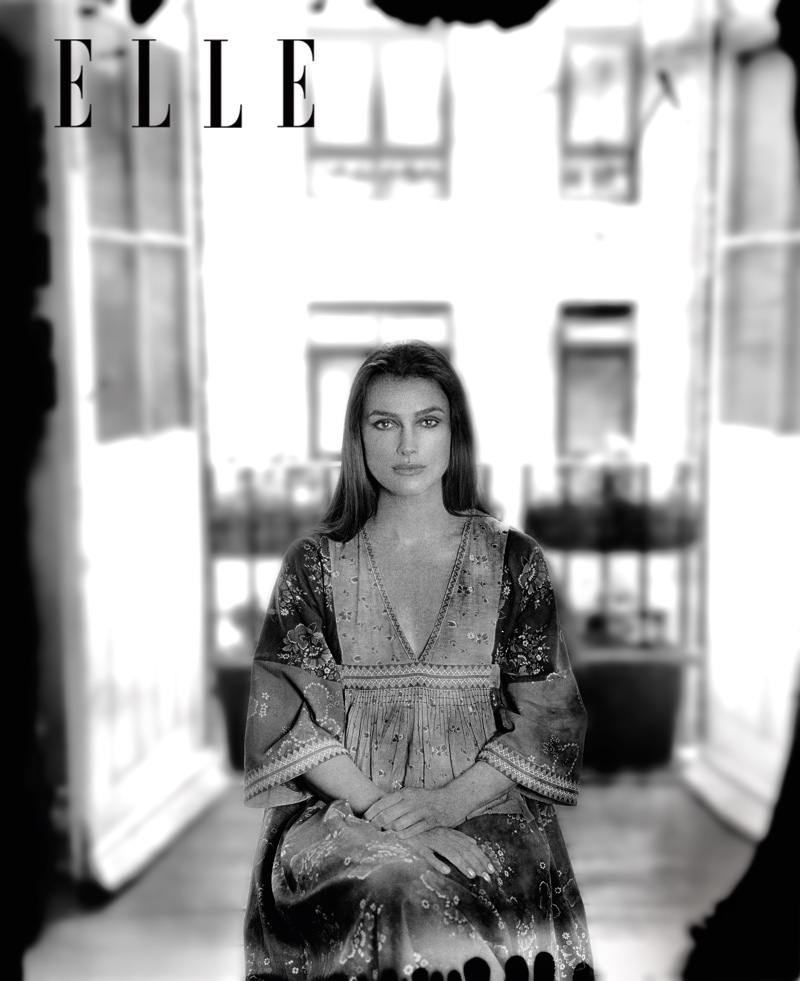 Photos: ELLE/David Bailey