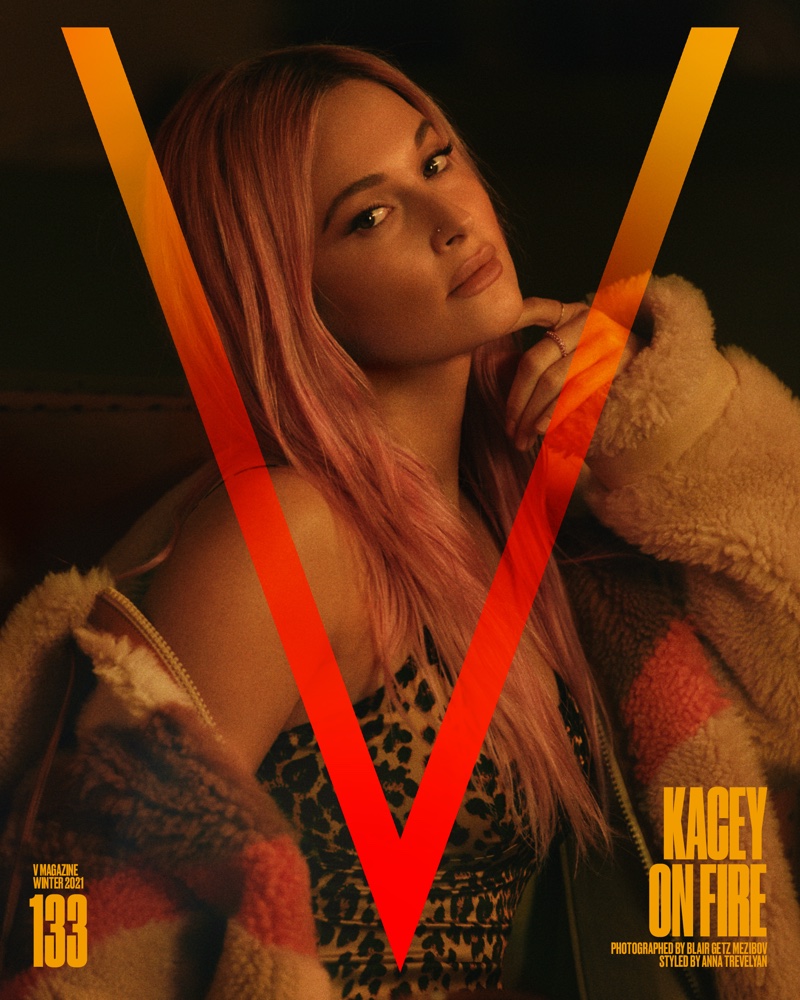 Kacey Musgraves is the cover star of V Magazine's V133 Winter 2021 issue. Known for revolutionizing country music, the singer shows off pink hair while wearing faux fur styles on each cover. Photographed by Blair Getz Mezibov, accompanying images feature designs primarily from Coach.
Stylist Anna Trevelyan highlights platform boots, bold prints, and stylish bags. For beauty, hairstylist Giovanni Delgado works on her pink tresses with makeup by Moani Lee. In her interview with Stephen Gan, Kacey talks about her recent divorce, an SNL performance, and self-growth.
Related: Kacey Musgraves Gets Glam in Moschino x Sesame Street Campaign
"It's the ultimate decision you can make for yourself, to move on from something that isn't serving you or that other person anymore. I think that we've all probably learned a lot about self-care in the last year-and-a-half with the pandemic, and re-evaluating what is of the utmost importance for me to be happy," Kacey says about her recent divorce.
Cover Shoot: Kacey Musgraves for V Magazine #133 Winter 2021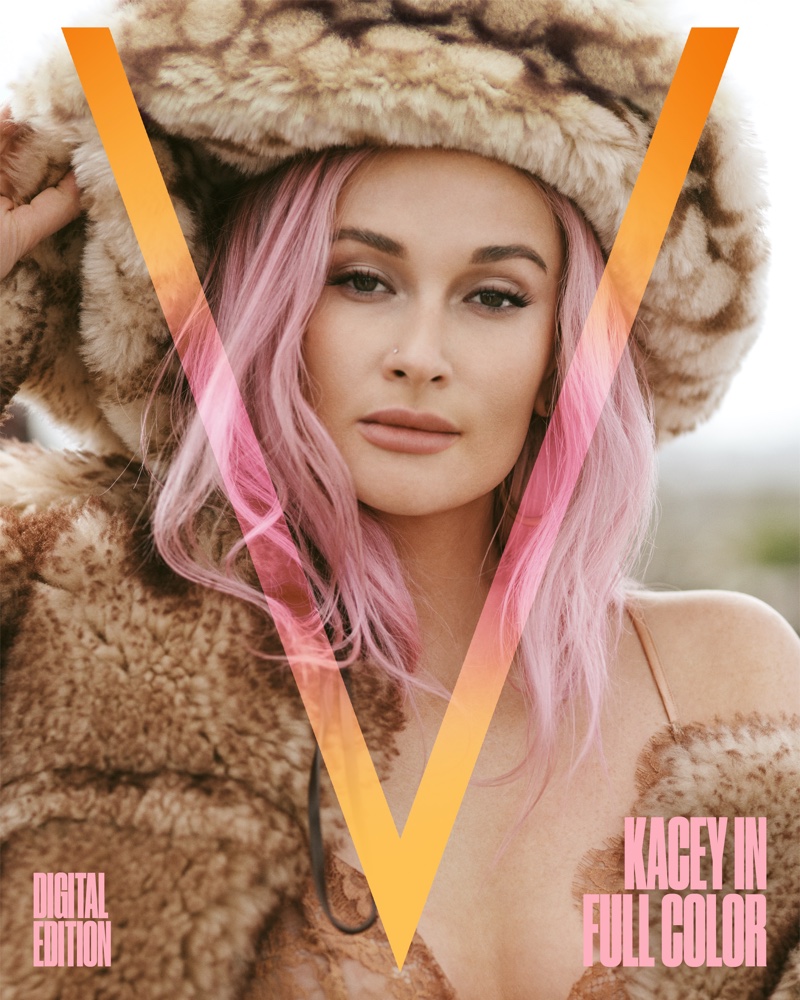 Kacey Musgraves on Her Bold SNL Performance
"It was an idea that hit me last minute. A lot of my ideas come like a lightning bolt with no explanation. A couple of days ago I was getting a workout and I had this image pop into my mind of Jenny from Forrest Gump, naked on a stool. I just thought, with "Justified," I had to do it. I thought there was a lot of symbolism there for me. This [album] is the most naked that I have been artistically. So why not make it literal?"