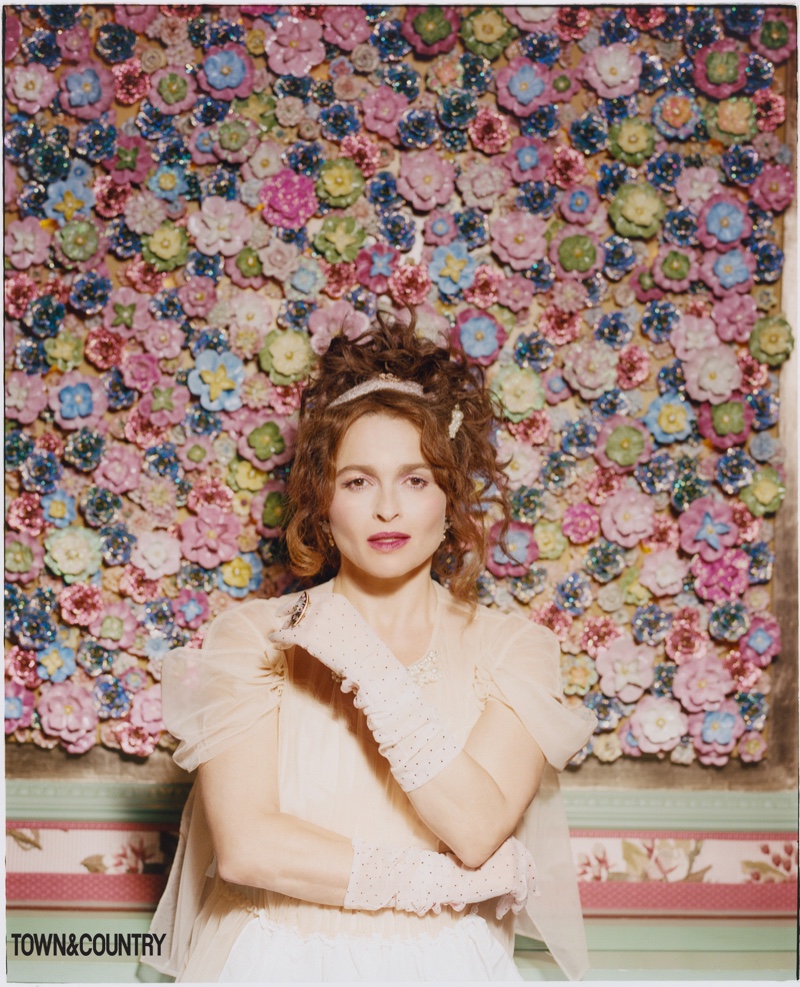 Helena Bonham Carter appears in Town & Country Magazine's first ever digital cover story. 'The Crown' star poses in regal looks for images captured by Louie Banks. Styled by Lucy Bower, Helena embraces an elegant wardrobe including glittering gems and chic dresses. The actress wears brands like SImone Rocha, Cartier, Bulgari and Comme des Garcons.
Related: 'Big Little Lies' Star Laura Dern Poses for Town & Country Magazine

Helena Bonham Carter for Town & Country Online 2019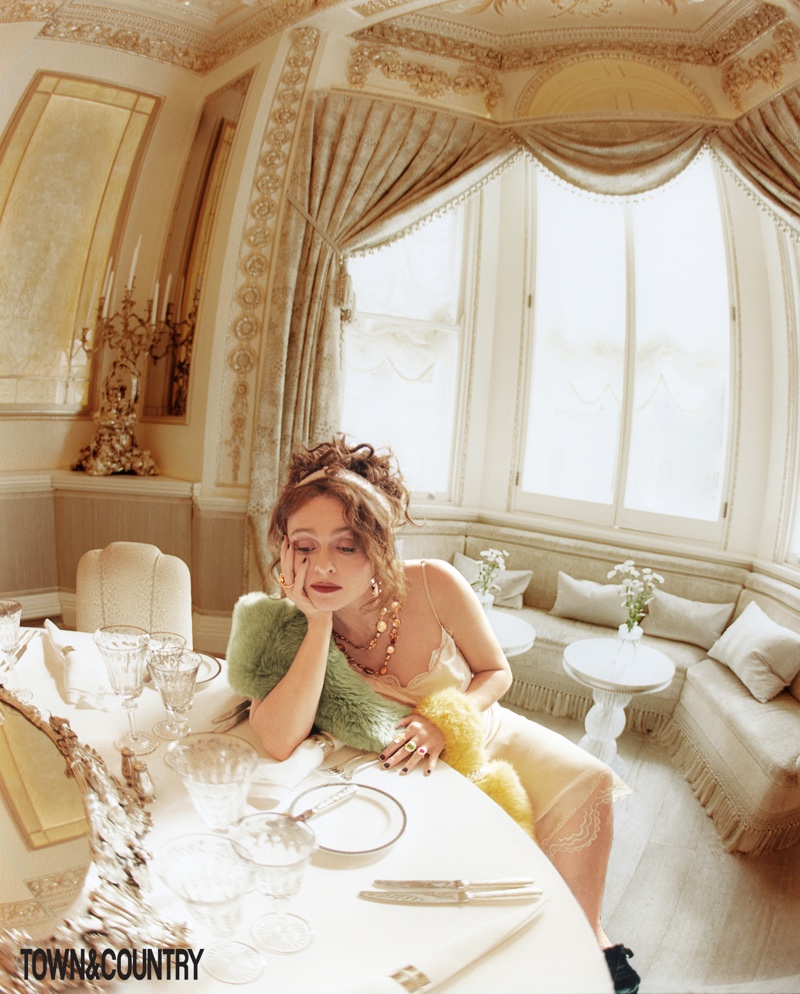 Helena Bonham Carter on Princess Margaret
In her interview, Helena Bonham Carter talks about Princess Margaret who she plays on Netflix's 'The Crown'.
She couldn't pretend to be anything but herself, so in a way she was honest and authentic, but unfortunately also incredibly rude."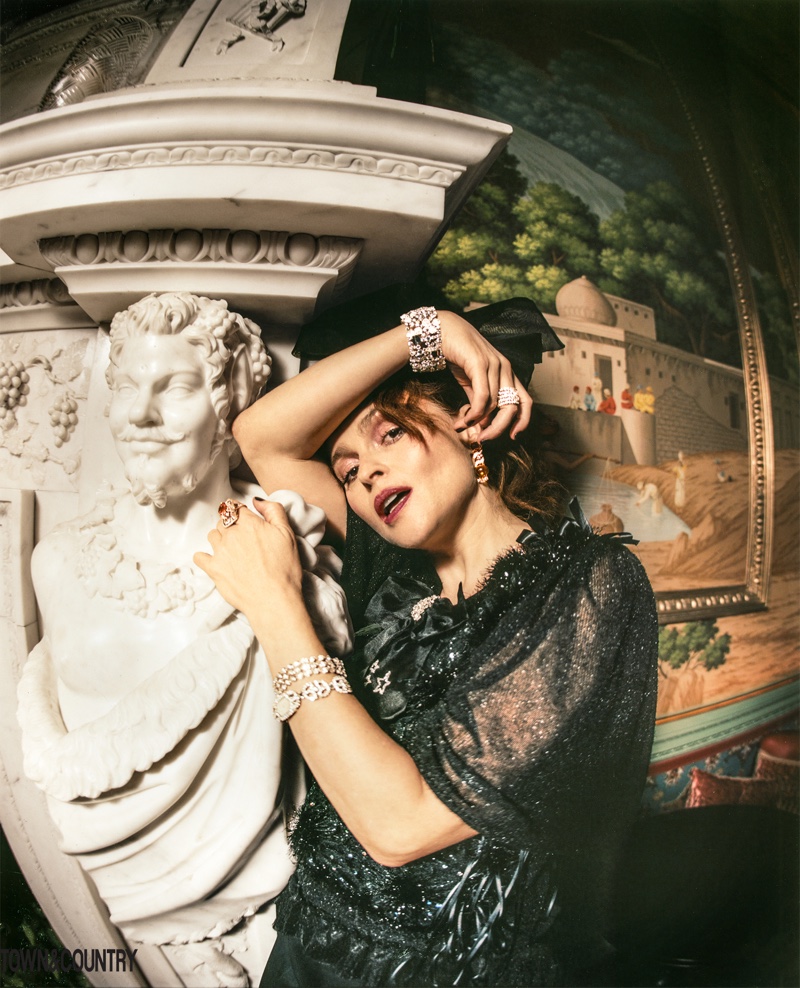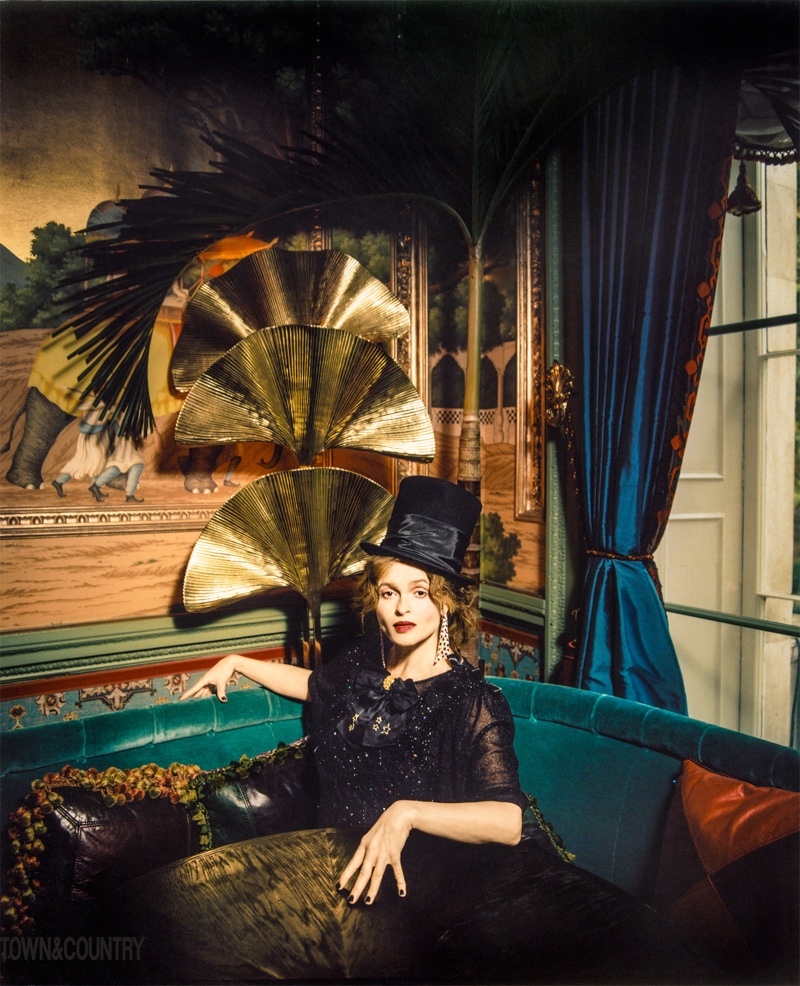 Photos: Louie Banks for Town & Country