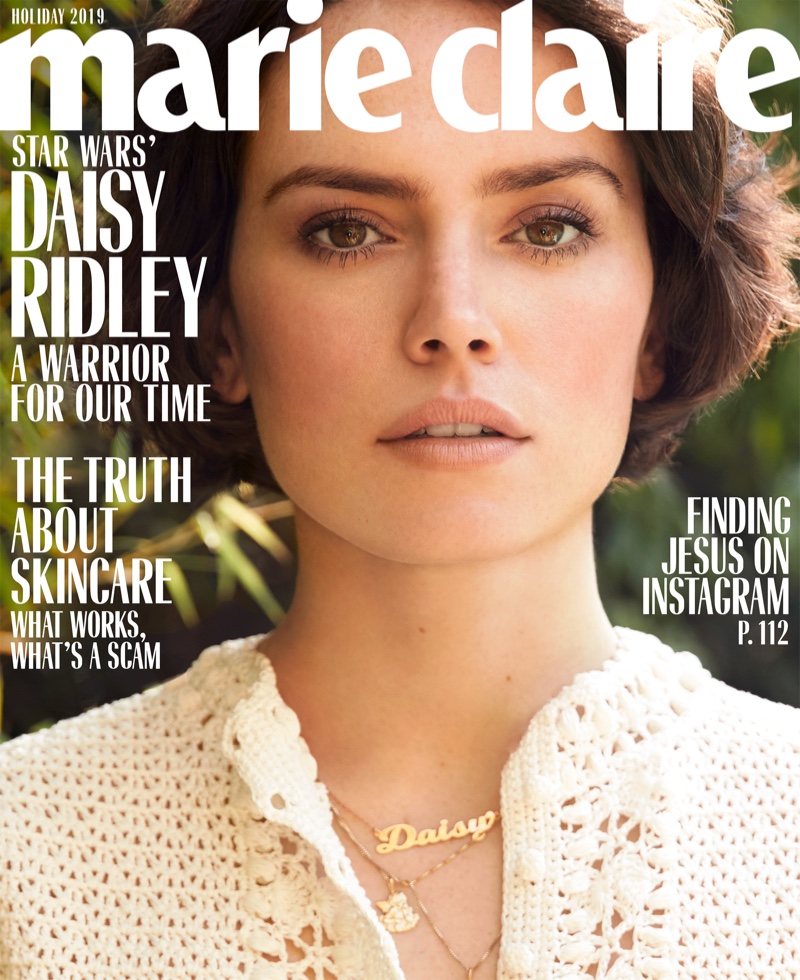 Daisy Ridley gets her closeup for Marie Claire US' Holiday 2019 cover. Photographed by Nicole Nodland, she wears a Celine dress with Kelly Shami necklaces. Accompanying images show her posing outdoors in romantic looks. Stylist J. Errico selects leading brands like Dior, Zimmermann and Stella McCartney. For beauty, Christopher Naselli works on hair with makeup by Molly R. Stern.
Related: Daisy Ridley Wears Fashion Forward Looks in Grazia China

Cover Shoot: Daisy Ridley for Marie Claire US Holiday 2019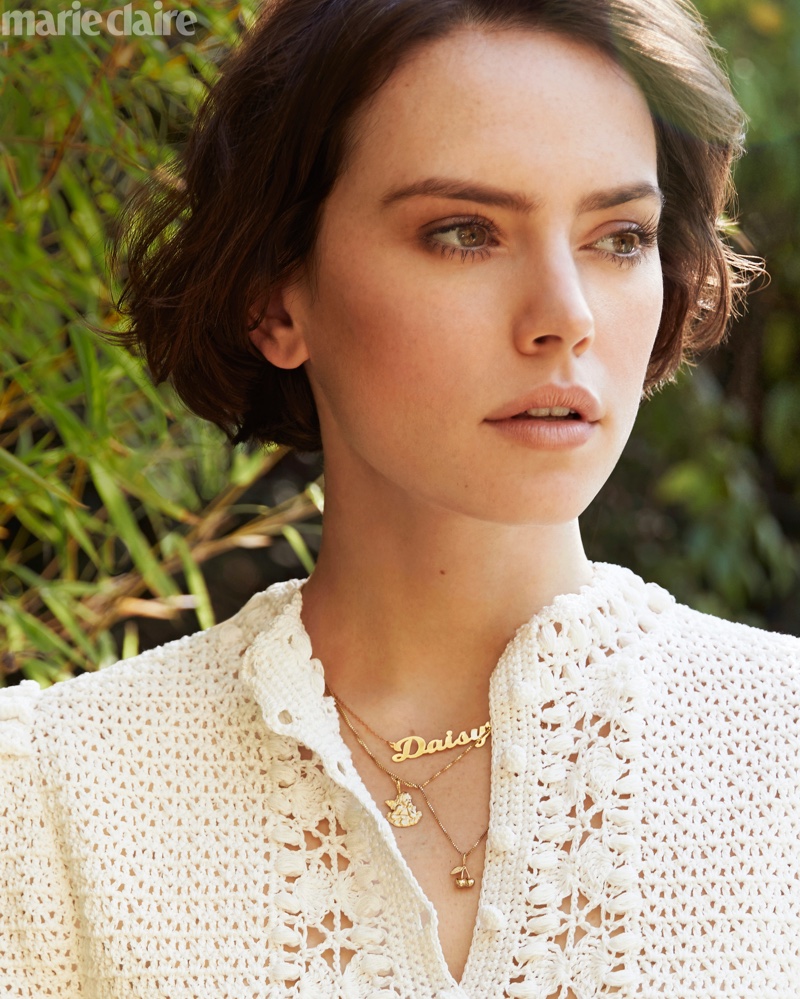 Daisy Ridley on Filming Star Wars
In her interview, Daisy talks about her favorite 'Star Wars' film.
The third one for me was the best. It's a big film for everyone. I did all of the emotions: I did frowns, I did smiles, it was the sort of biggest breadth, and I think that's also why I had such a good time, because I got to do so much shit—like, physically, emotionally—and I got to work with so many people."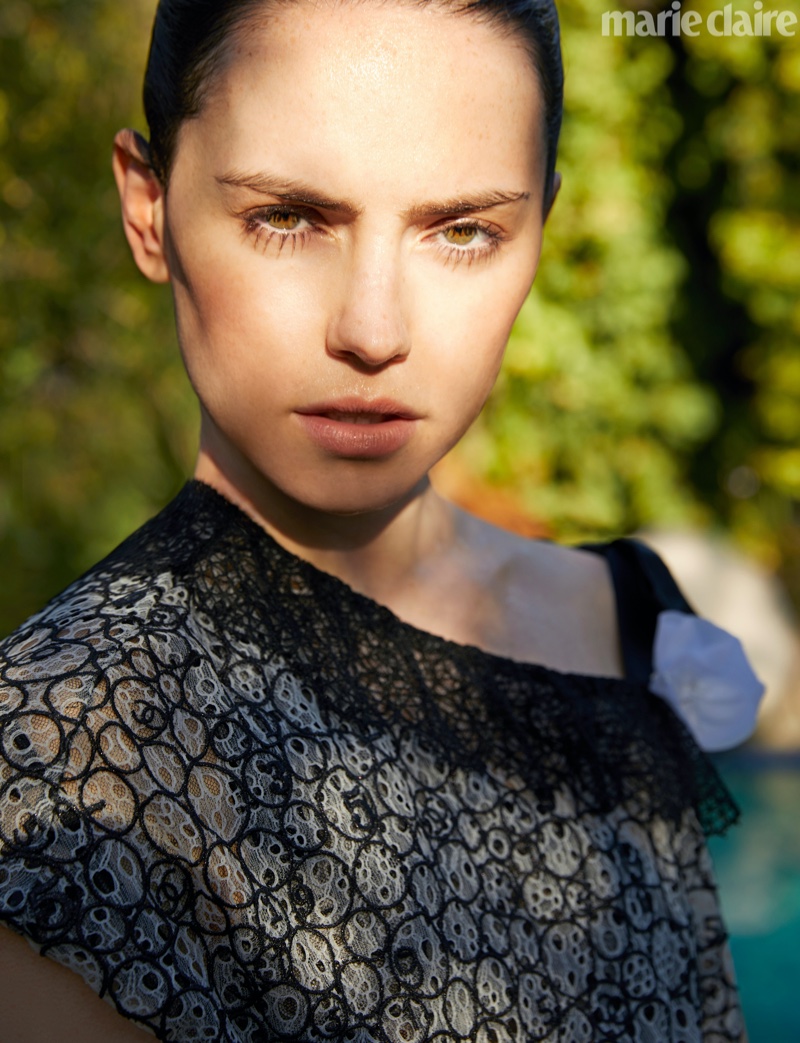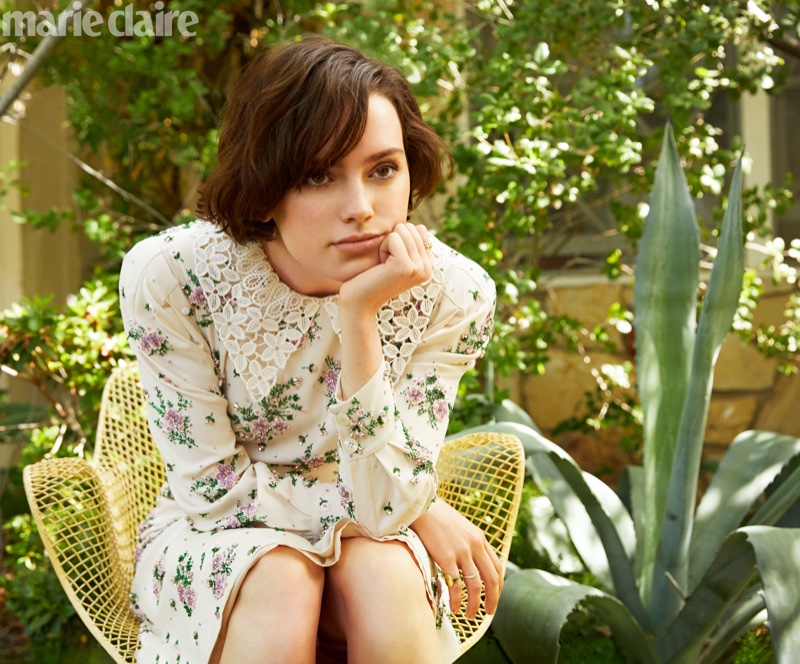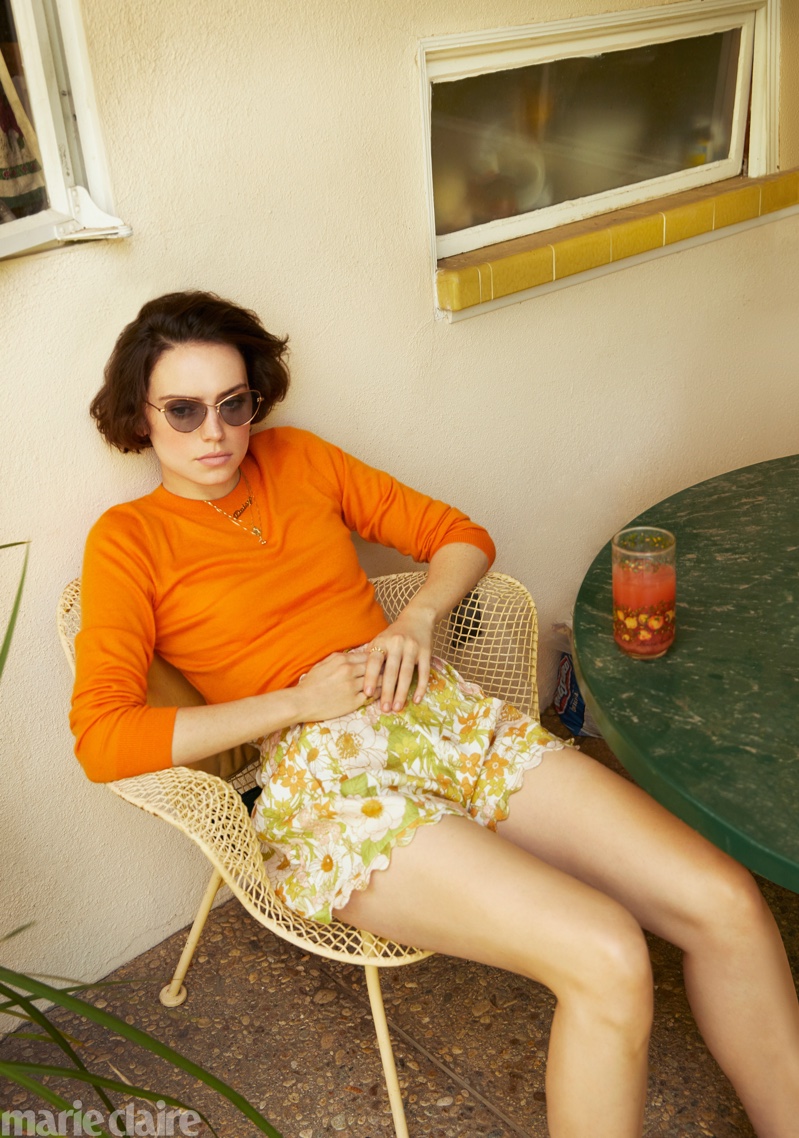 Photos: Nicole Nodland for Marie Claire US