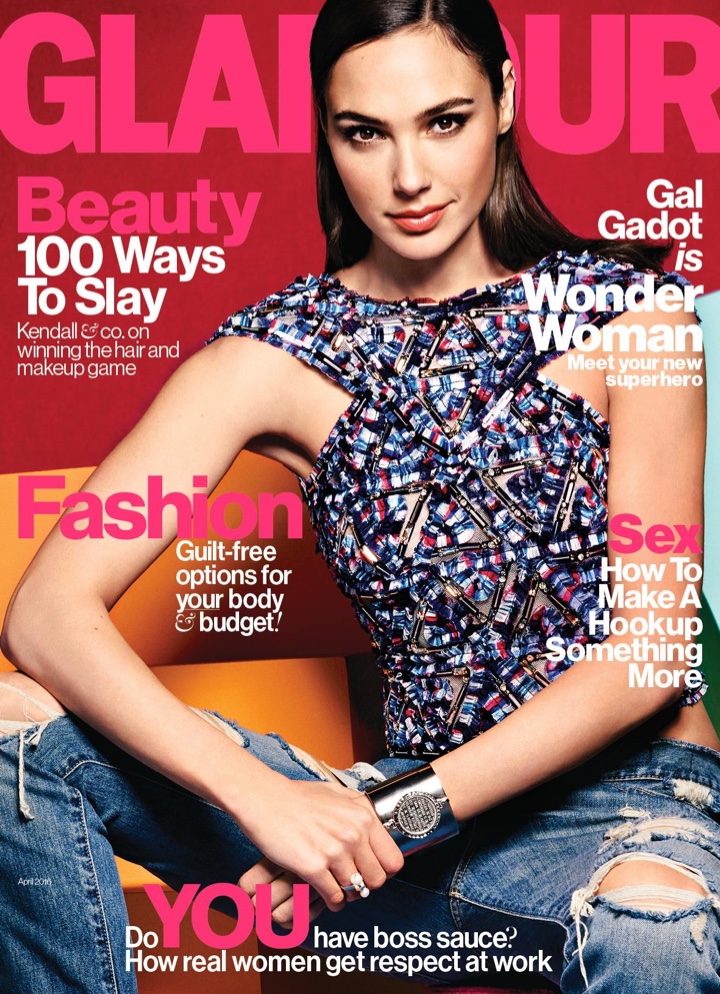 'Batman v Superman: Dawn of Justice' star Gal Gadot graces the April 2016 cover of Glamour Magazine, looking casual chic in a printed top and jeans. The brunette stunner poses for Tom Munro (2b Management) in even more denim styles and form-fitting tops in the accompanying spread.
In her interview, Gal Gadot opens up about her role as Wonder Woman for the feature. The actress talks about wanting to show the strength of the character. "For [Batman v Superman] it was important for me that we show how independent she is. She is not relying on a man, and she's not there because of a love story. She's not there to serve someone else." Gal continues, "She has so many strengths and powers, but at the end of the day she's a woman with a lot of emotional intelligence. She's loving."
Gal Gadot – Glamour Magazine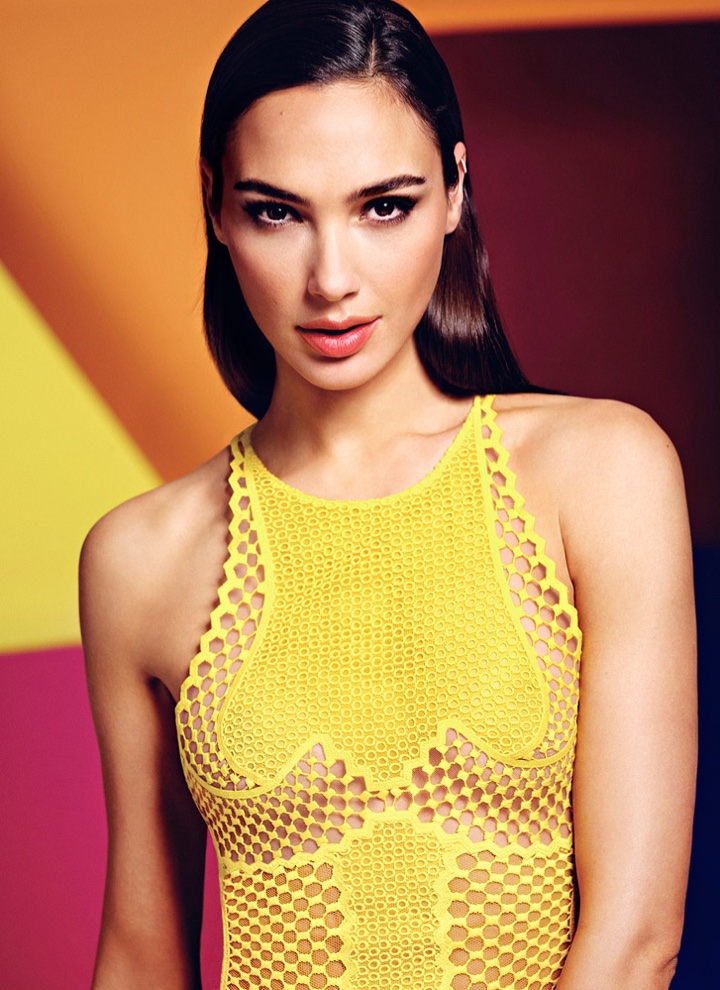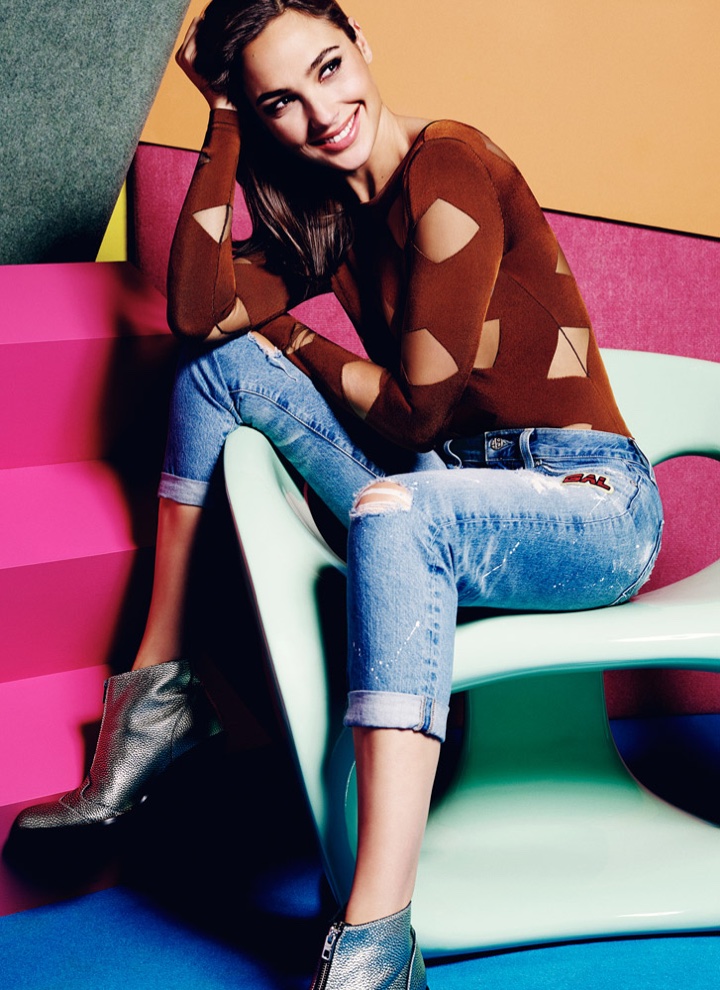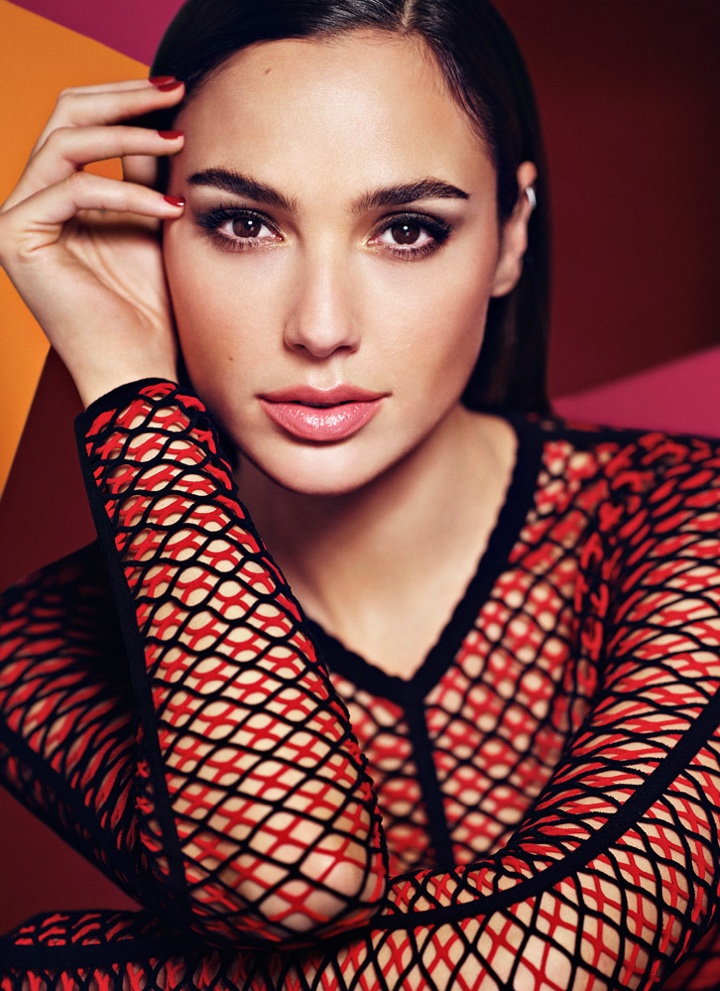 Gal Gadot – Wonder Woman Photos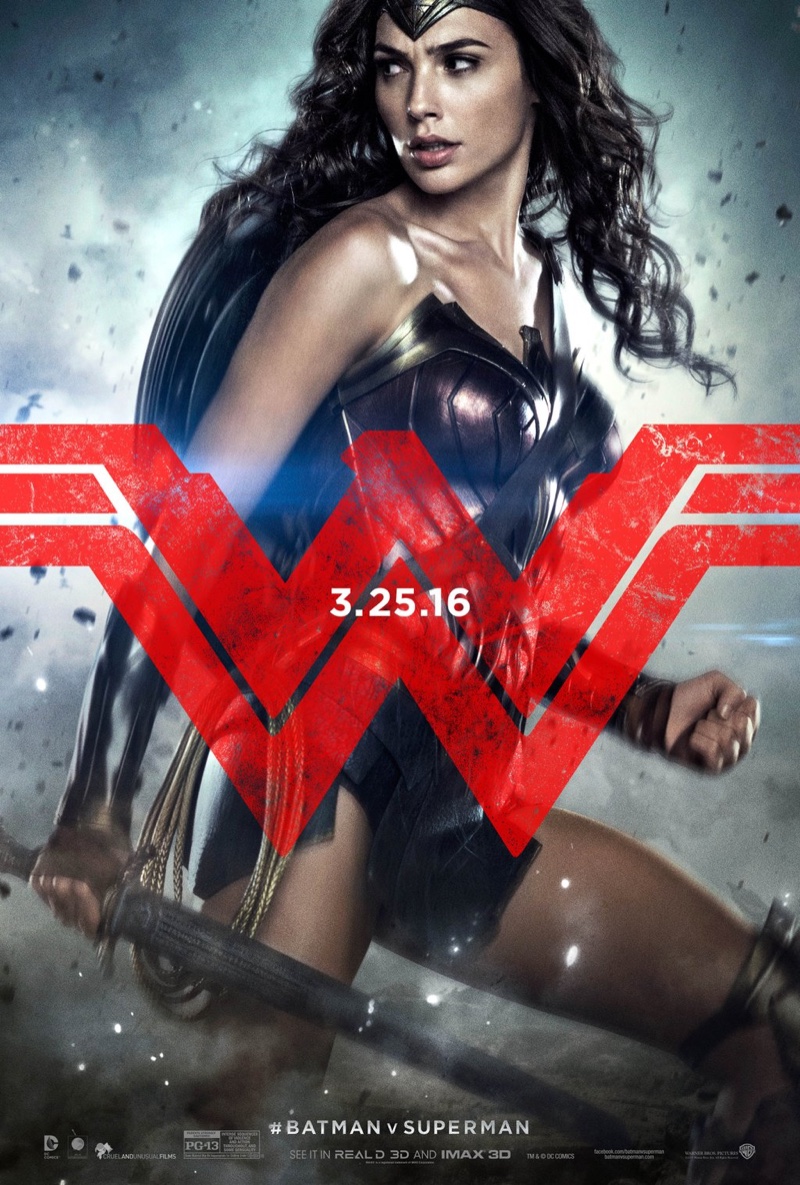 Set to hit theaters on March 25th, take a look at Gal Gadot in character as Diana Price aka Wonder Woman in the upcoming 'Batman v Superman: Dawn of Justice'. The classic red, white and blue costume gets an Amazonian update with armor-like details. 'Batman v Superman' also stars Henry Cavill and Ben Affleck.