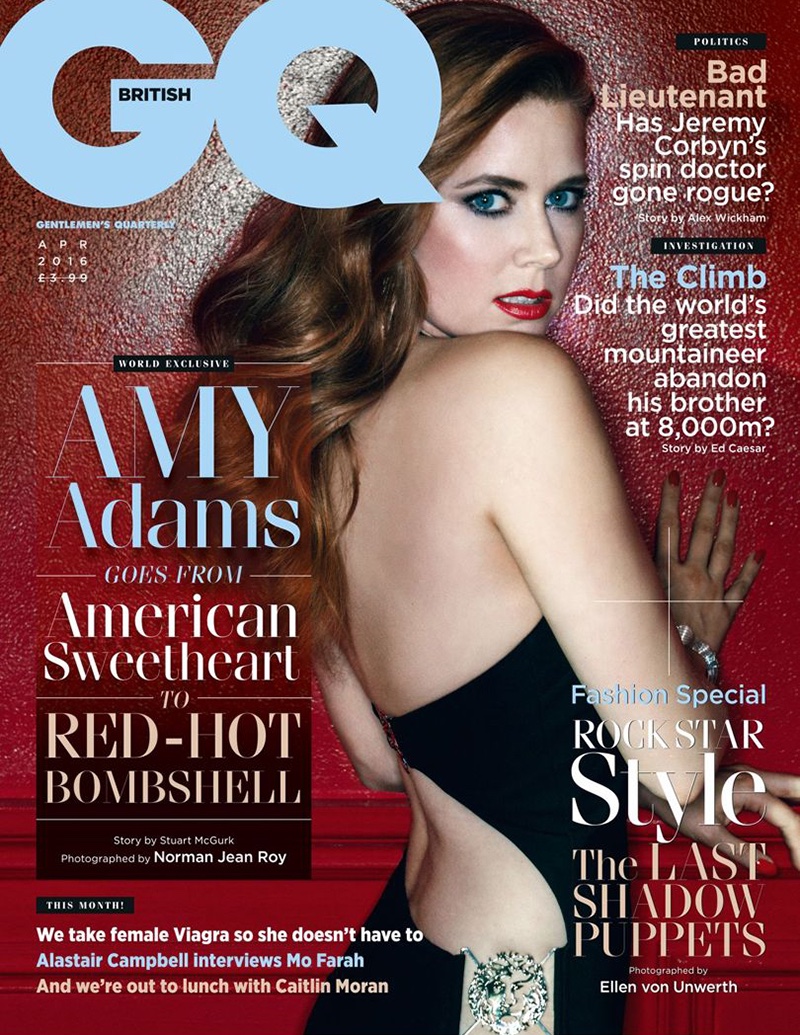 'Batman v Superman: Dawn of Justice' star Amy Adams shows some skin on the April 2016 cover of GQ UK. Posing with her hair in bombshell waves and a red lip, the actress wears a cut-out bodysuit in the image captured by Norman Jean Roy. Inside the magazine, the redhead poses in sexy bodysuits and a colorful fur coat.
In her interview, Amy talks about that pay gap controversy for her role in 'American Hustle'. Her and co-star Jennifer Lawrence were revealed to be paid less than their male stars. She says about being paid less, "Yeah, I did [know about being paid less]. I didn't speak about it before and I'm probably not going to speak about it forever, because I disagreed with… not Jennifer per se, but people who had opinions on how women should go about negotiating."
Amy Adams – GQ UK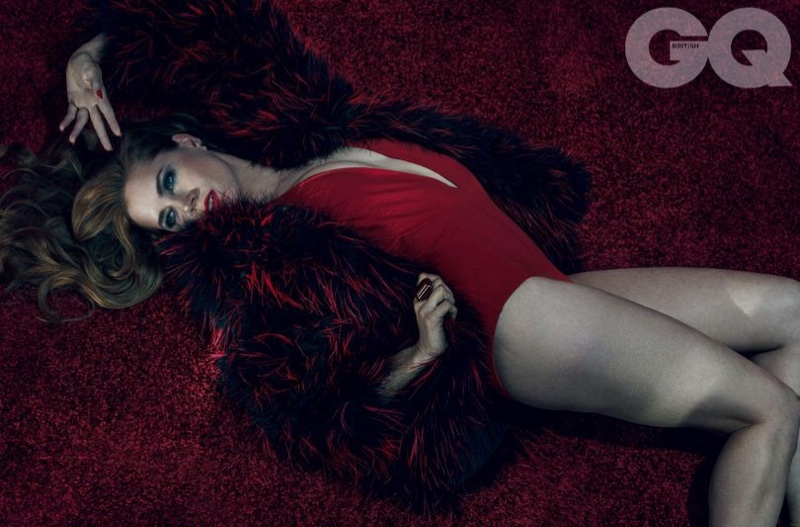 She continues, "The truth is we hire people to negotiate on our behalf, men and women… I knew I was being paid less and I still agreed to do it because the option comes down to do it or don't do it. So you just have to decide if it's worth it for you. It doesn't mean I liked it."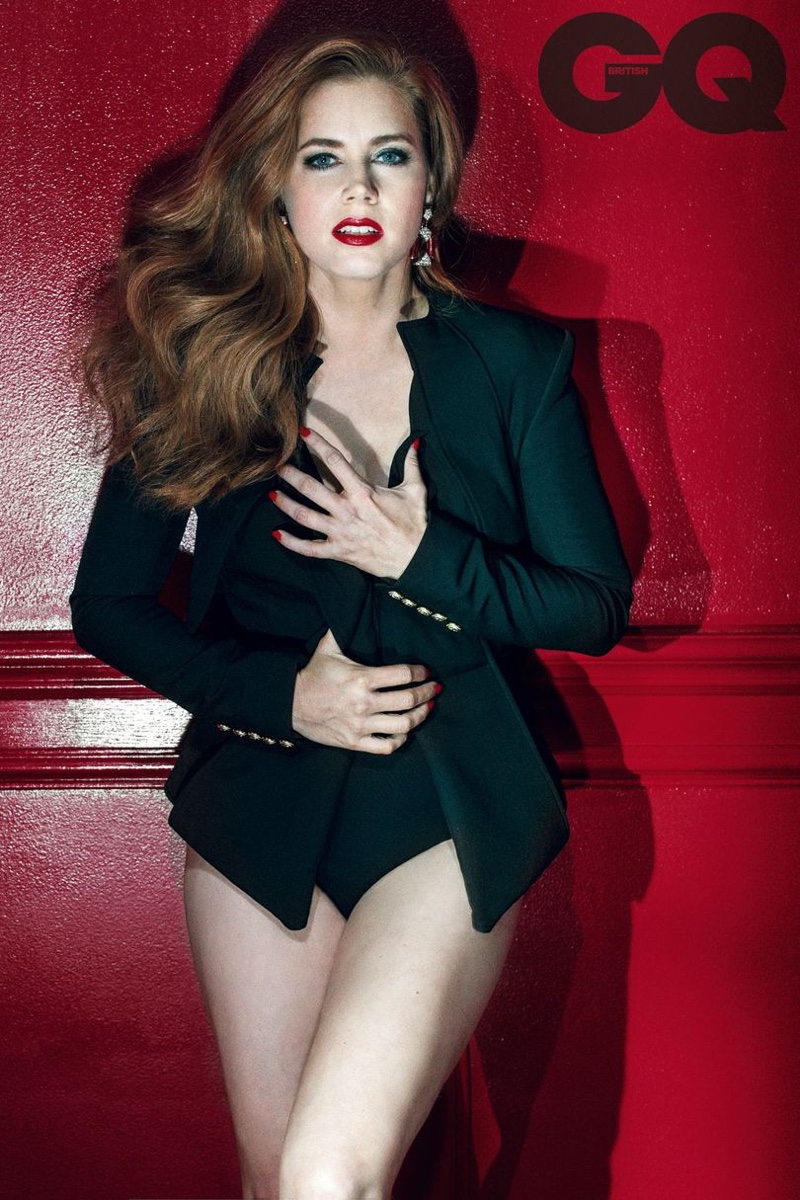 Amy Adams – 2016 Vanity Fair Oscars Party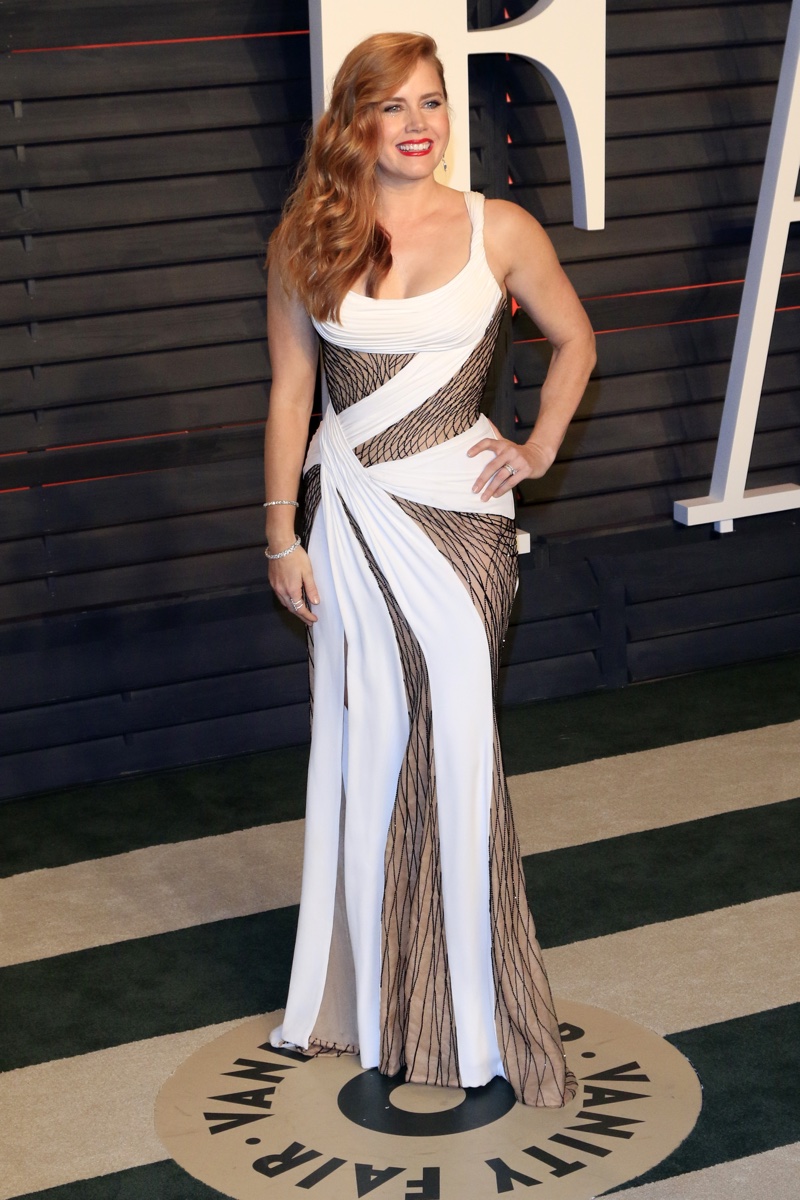 Amy Adams also stepped out on Hollywood's biggest night to attend the 2016 Vanity Fair Oscars Party. The actress served retro bombshell in a custom Atelier Versace dress with graphic detail. Amy paired the look with Brian Atwood heels, glamorous waves and a red lipstick shade.