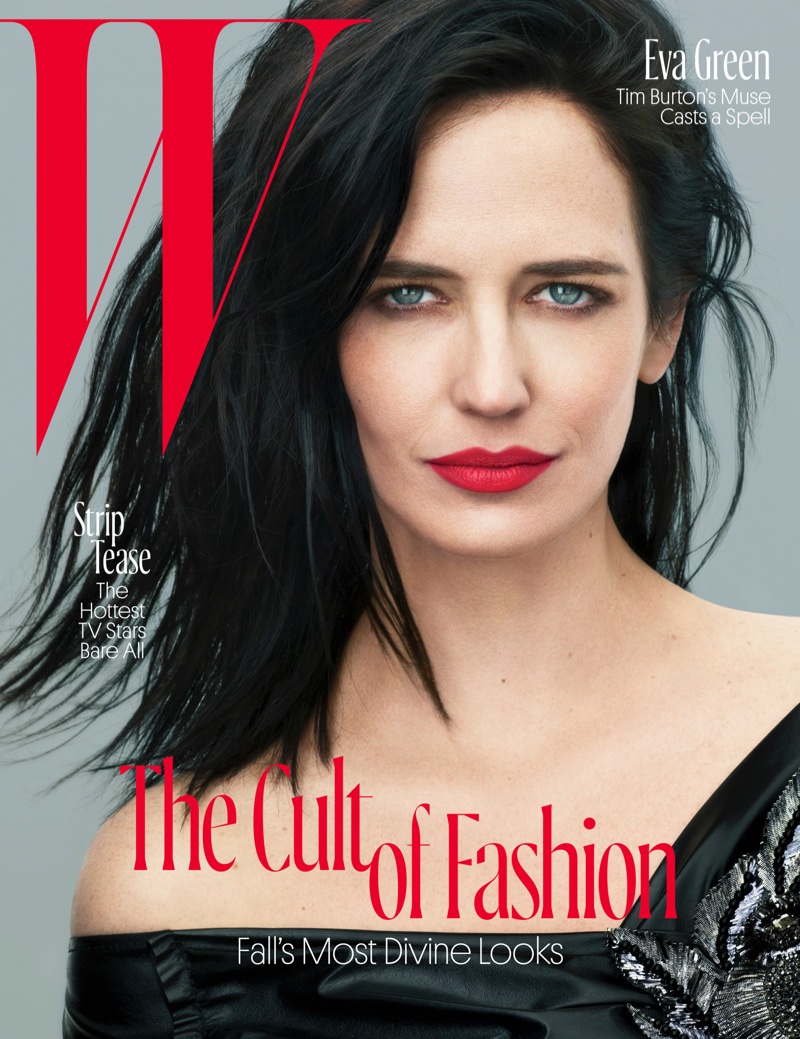 French actress Eva Green serves an intense gaze on the August 2016 cover of W Magazine. Photographed by Mert & Marcus, the raven-haired stunner wears a bold red lip color with a Marc Jacobs' dress styled by Edward Enninful. Inside the magazine, Eva gets dark in the fall collections of Gucci, Roberto Cavalli, Versace and more.
In her interview, Eva talks about posing with no clothes on film. "It is very paradoxical. I am so shy, and, at the same time, I kind of expose myself literally to thousands of people. I don't really understand why I do that. I need to go through therapy!"
Related: Eva Green Named as L'Oreal Professionnel Face
Eva Green – W Magazine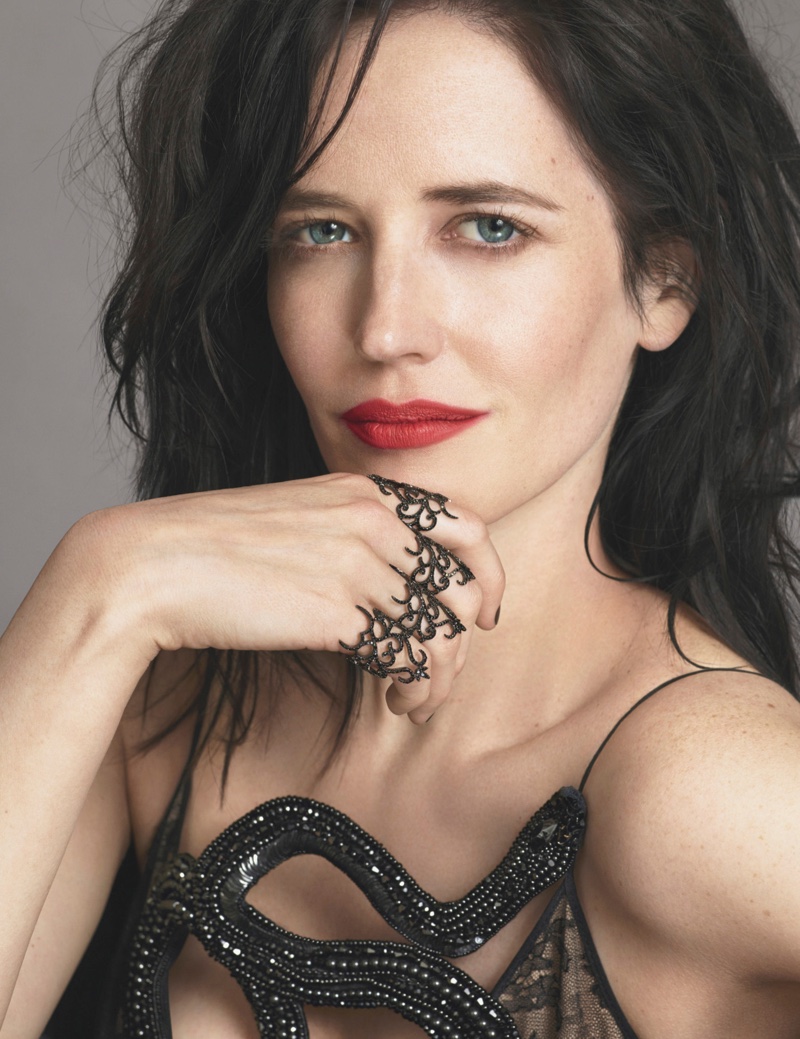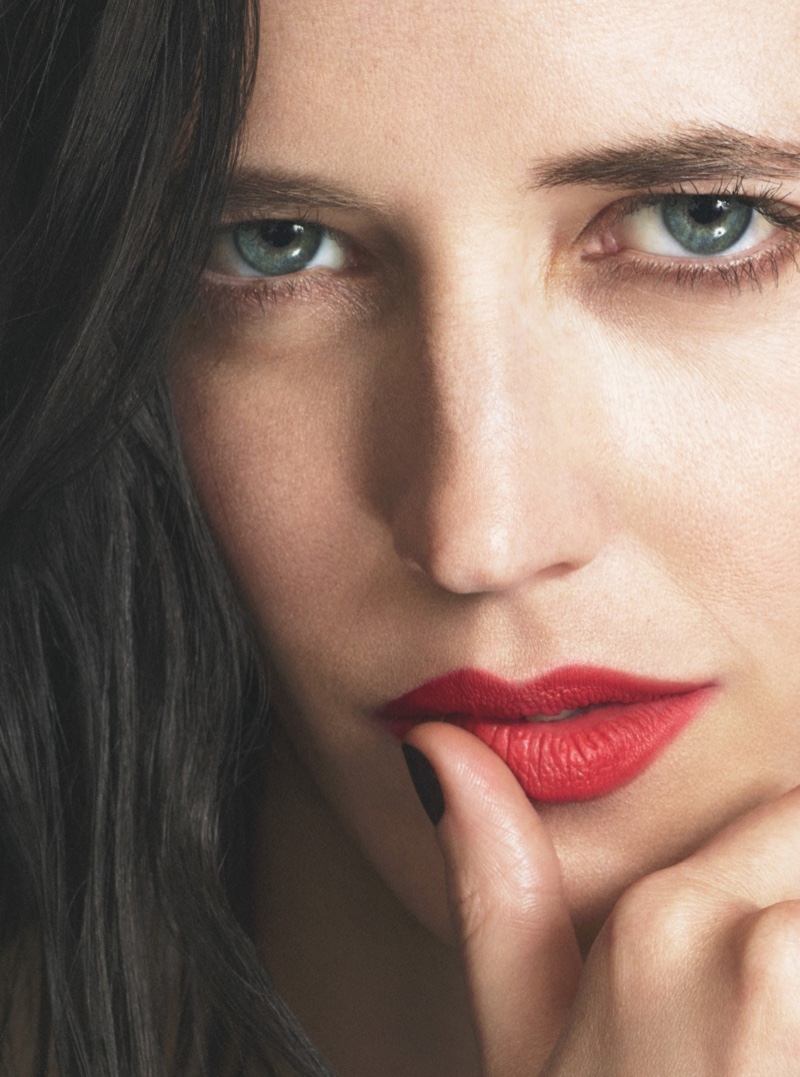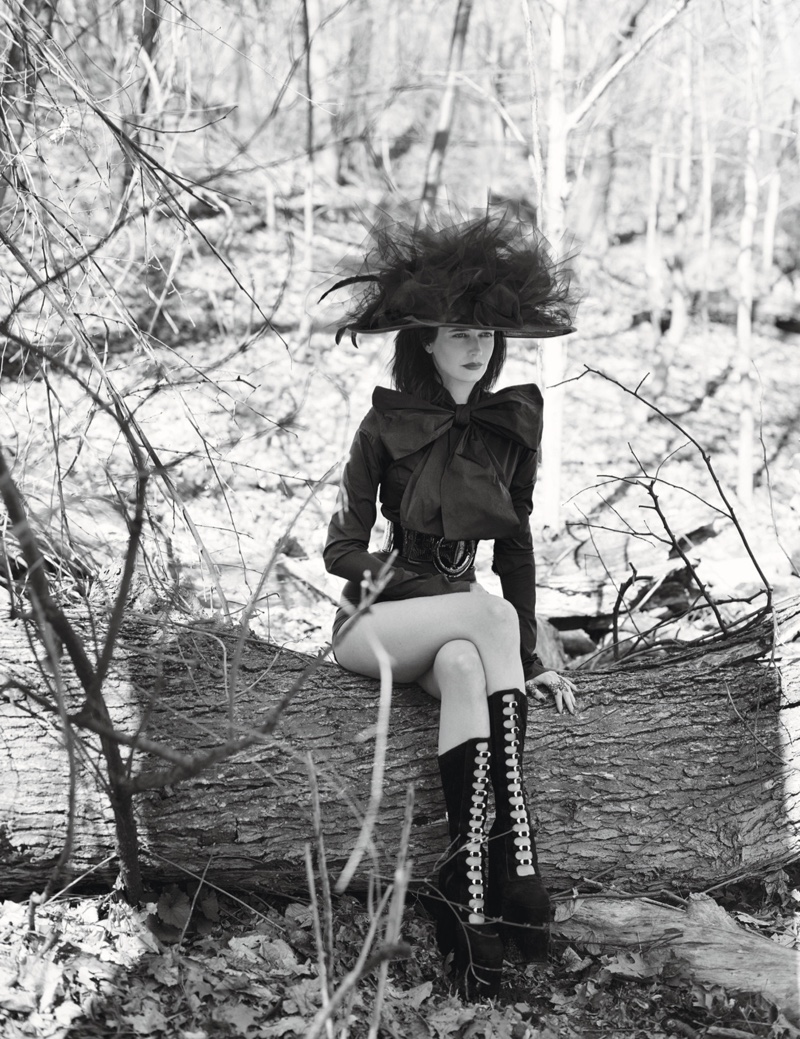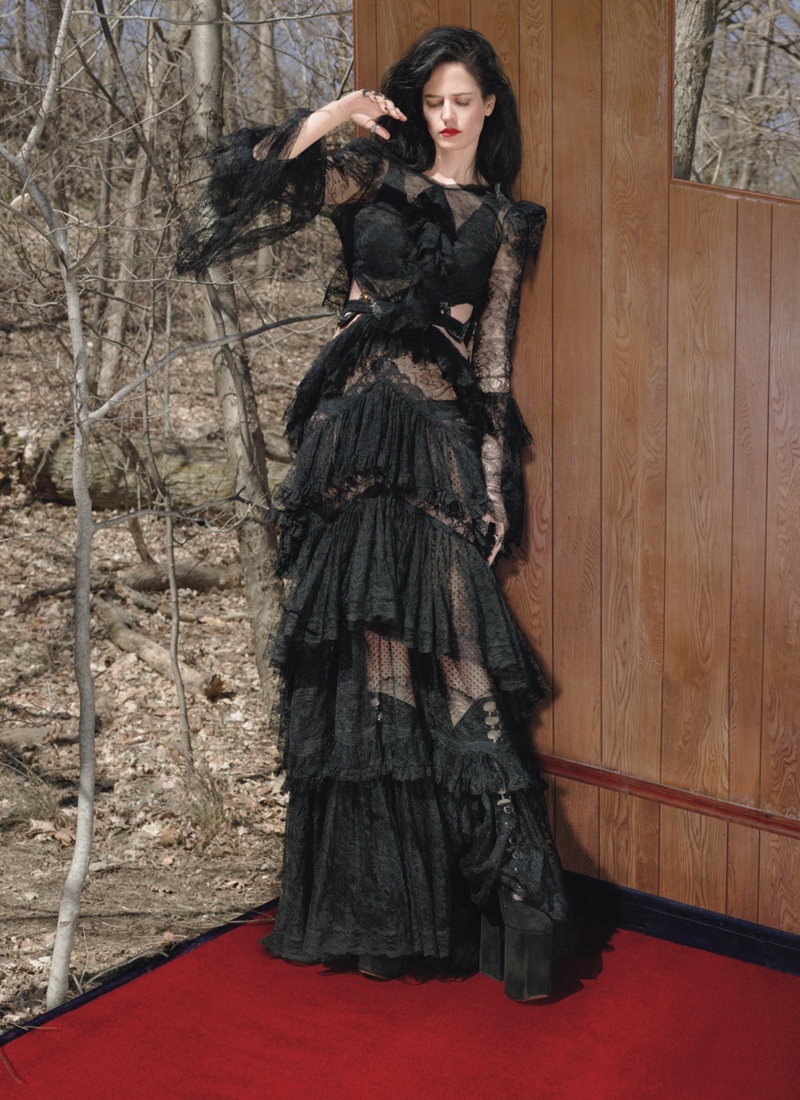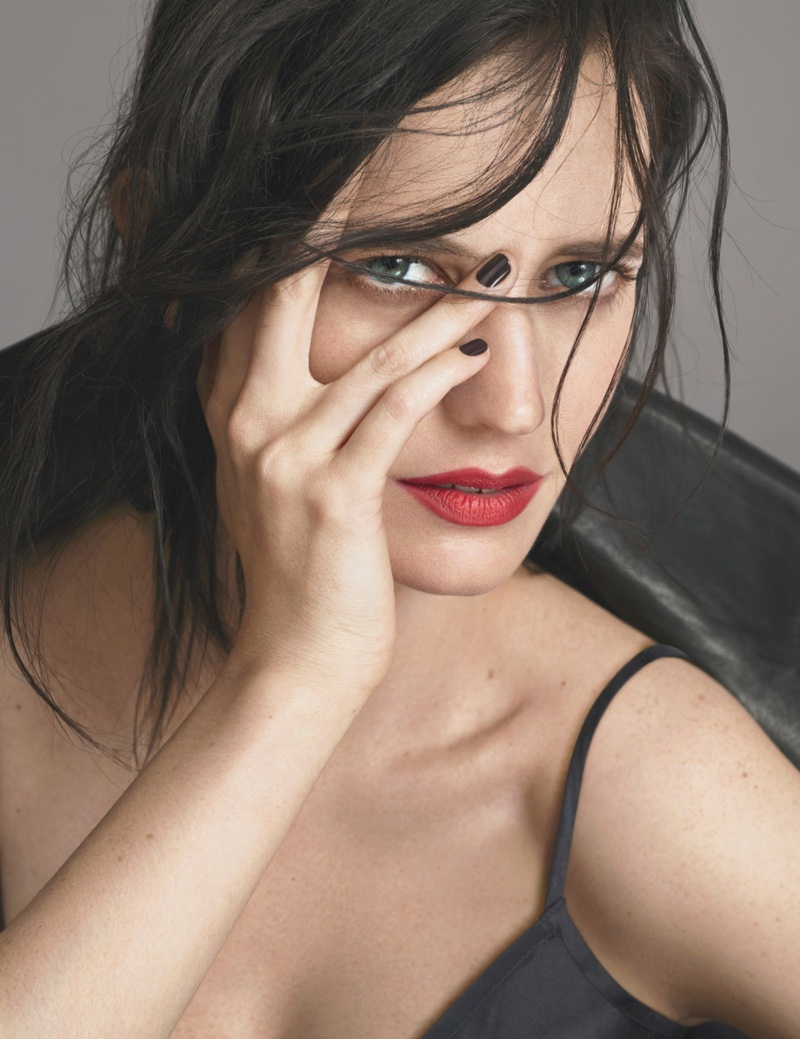 Eva Green – Miss Peregine's Home for Peculiar Children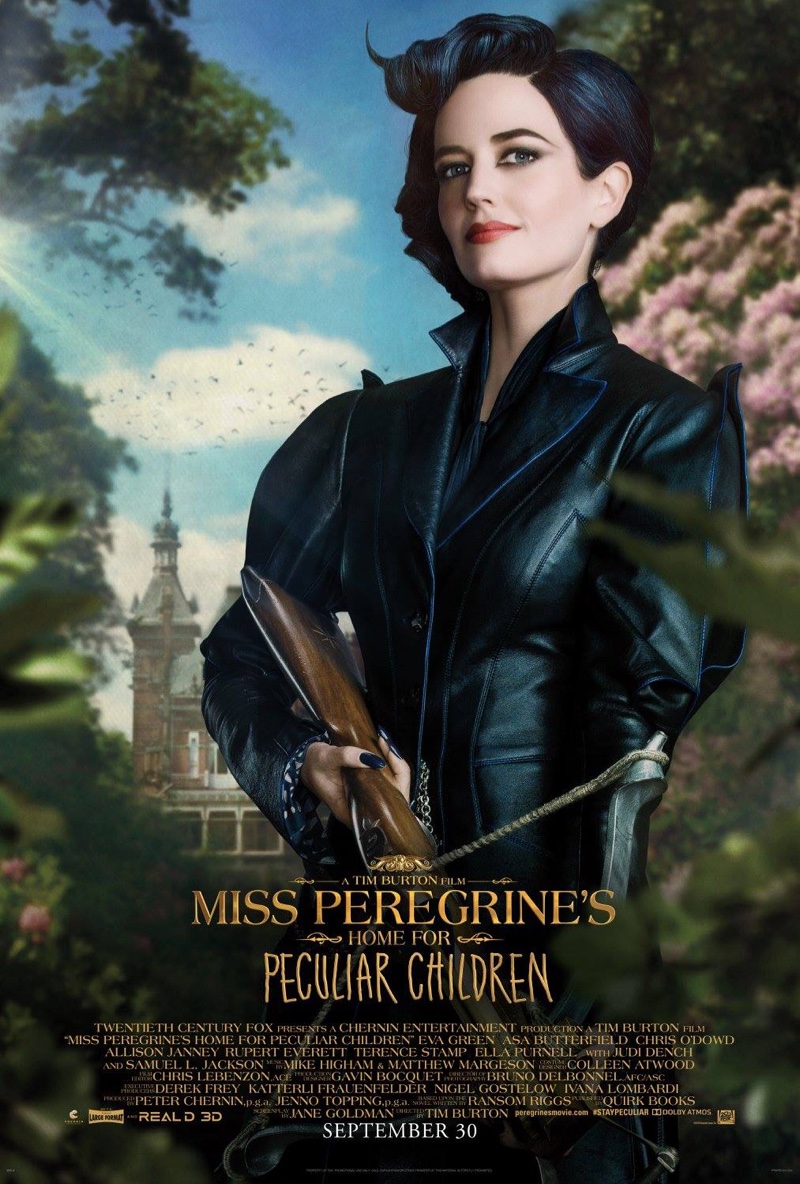 Eva Green also plays the titular role of Miss Peregrine in the upcoming movie, 'Miss Peregrine's Home for Peculiar Children', out in theaters on September 30th. The Tim Burton directed film is based off the best-selling novel featuring kids with unusual children housed at Miss Peregrine's residence.
Telling W about her character, Eva reveals, "Miss Peregrine is like a dark Mary Poppins. She has the ability to manipulate time and uses her powers to protect the children. Miss Peregrine will kill for them. And she does! Which was fun."